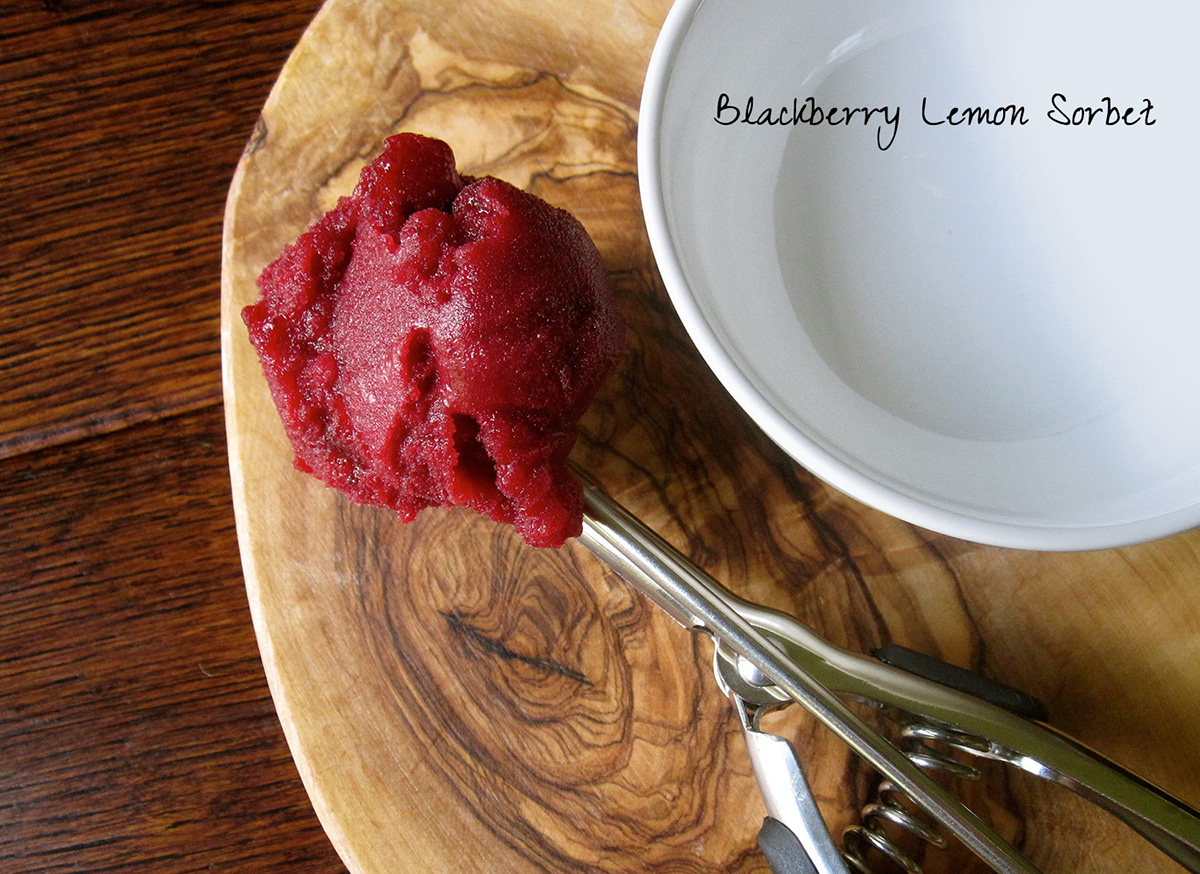 As July comes to an end, so does the bearable 90 degree weather here in Texas.   We're in for a stretch of triple digit scorchers for the beginning of August.  Ugh!!!  Perfect time for something cool and refreshing.    A few weeks ago, I was making blackberry jelly and I had some remaining juice ( I sure wasn't letting that go to waste!)  The most splendid solution lay in the pages of the Williams-Sonoma Ice Cream Book.  The combination of blackberry and lemon was pure deliciousness!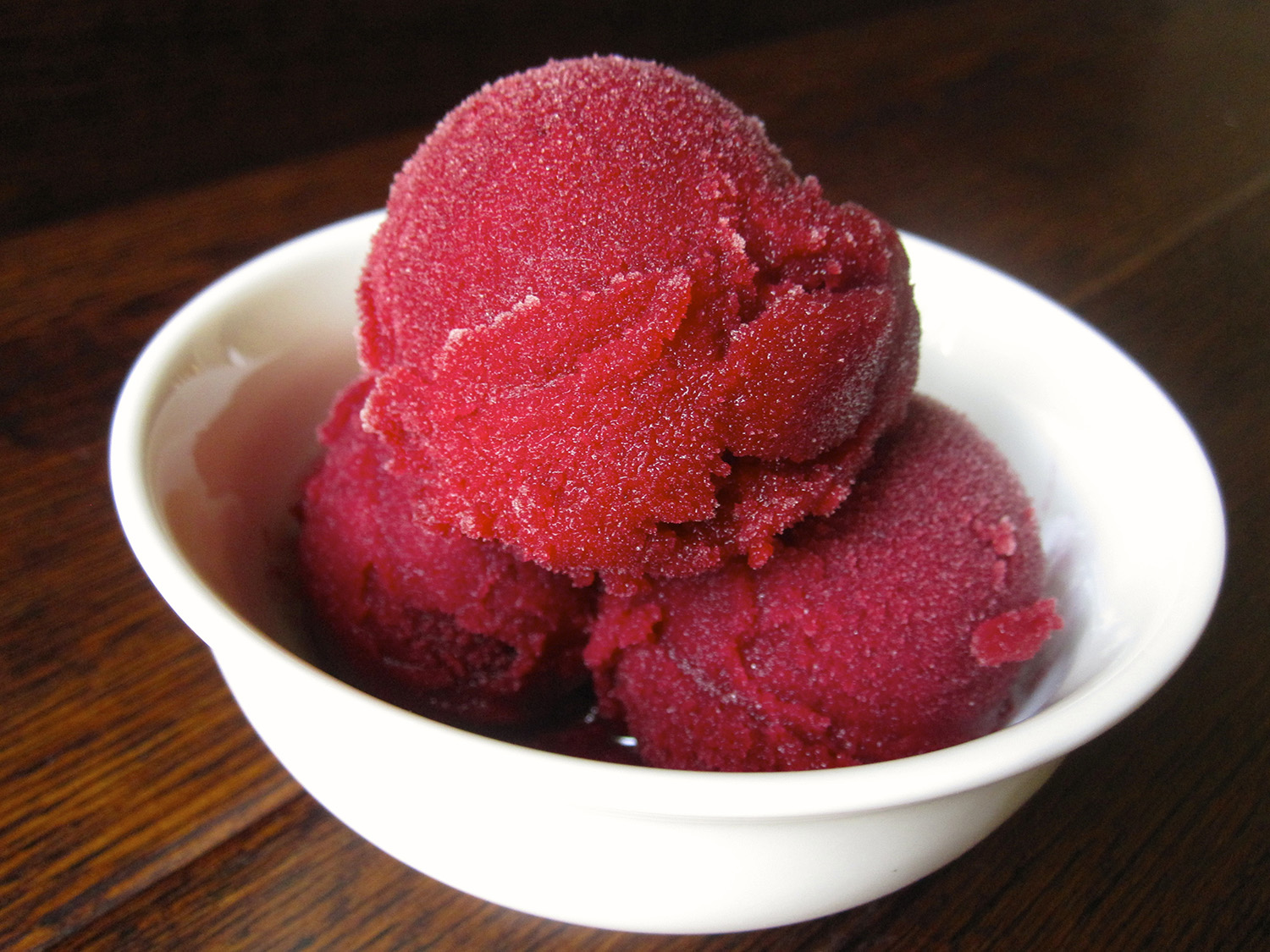 Yay for Sorbet!!!!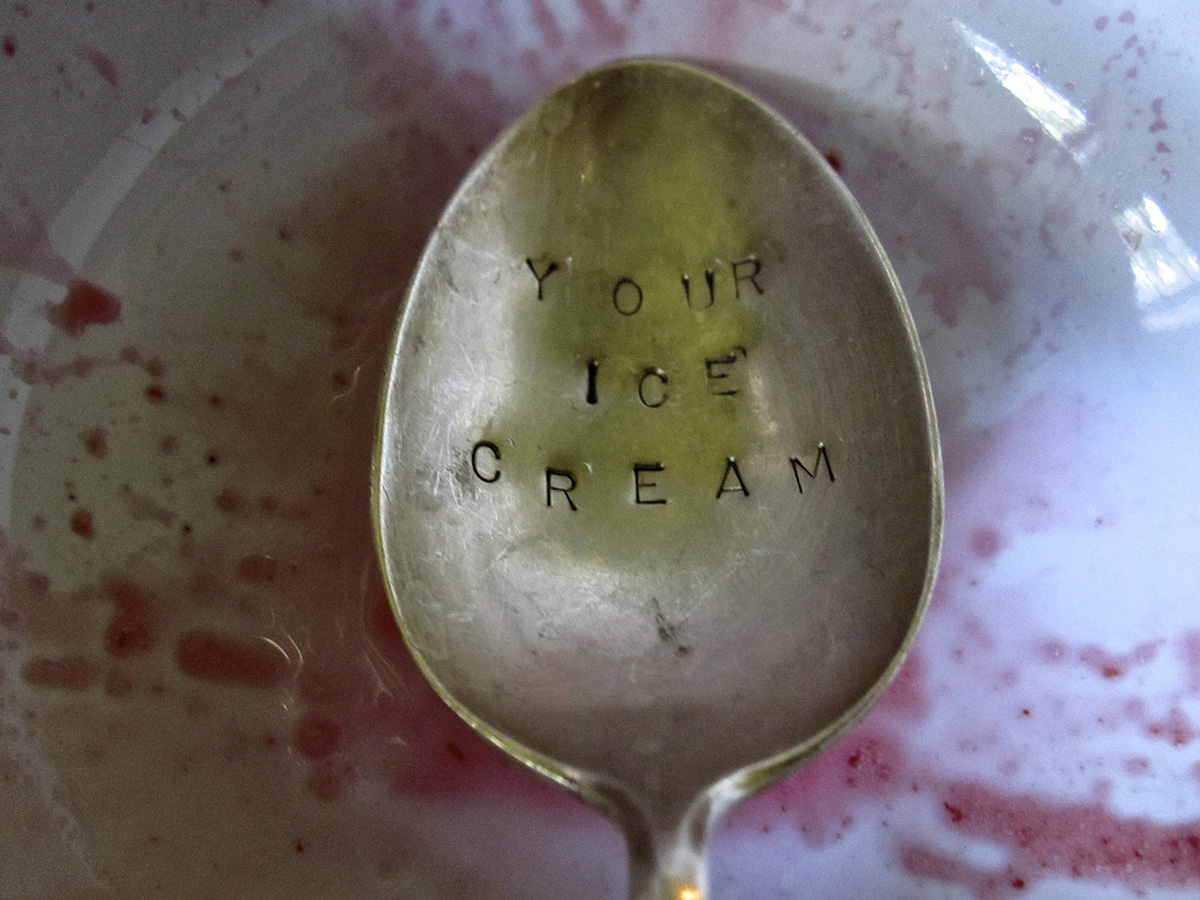 Blackberry Lemon Sorbet
Ingredients
12 ounces of fresh blackberries, washed and drained
1 3/4 cups water
1 cup sugar
juice of 2 large lemons
In a heavy saucepan, combine water and sugar.  Bring to a boil over medium-high heat and cook until sugar is dissolved.

Add the blackberries to the syrup and return to a boil.  Reduce the heat and simmer until the berries are soft.
Strain the mixture through a fine-mesh sieve into a bowl, pressing with the back of a spoon. (I like to strain it twice)
Discard the pulp and seeds.
Add lemon juice and stir.
Cover and refrigerate at least 3-4 hours.
Pour the blackberry syrup into an ice-cream maker and freeze according to manufacturer's instructions.
Transfer the sorbet to a freezer-safe container and freeze until firm.
adapted from Ice Cream by Williams-Sonoma
Thank you to all my taste testers!!!