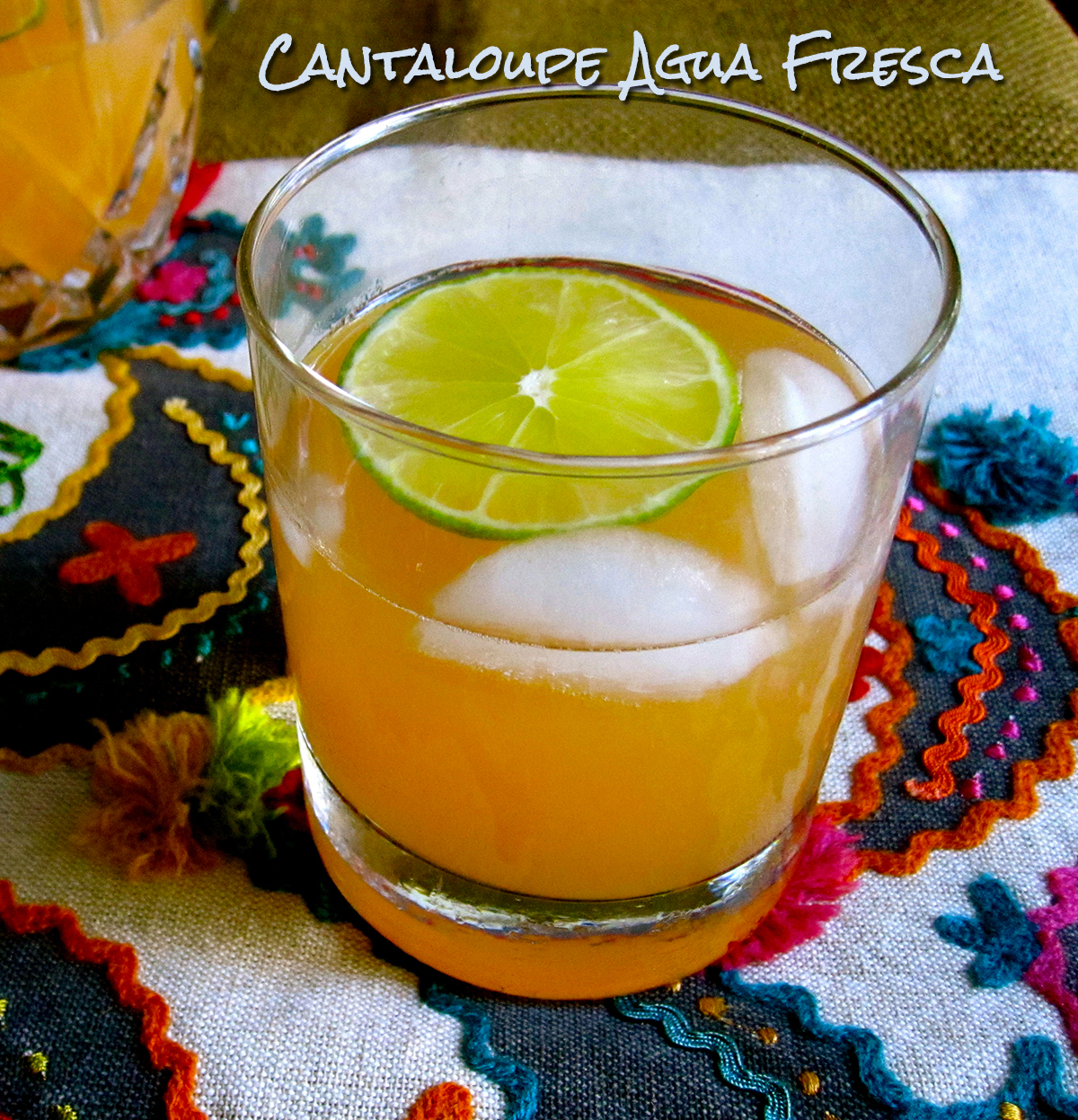 Each summer we anticipate the arrival of the Pecos Cantaloupes from west Texas. The flavor is so intense and sweet, but they are only available for a short time in July and August.  "R" came home from the market with 4 last week, and although 3 still needed some ripening, there was no way we could consume that much melon in a week.   I found myself on Google trying to find something new to do with these rapidly softening melons.  Twelve straight days of 100 degree weather and I needed something cool and refreshing!  Chilled melon soup and cantaloupe wrapped in prosciutto sounded yummy, but what intrigued me was Agua Fresca.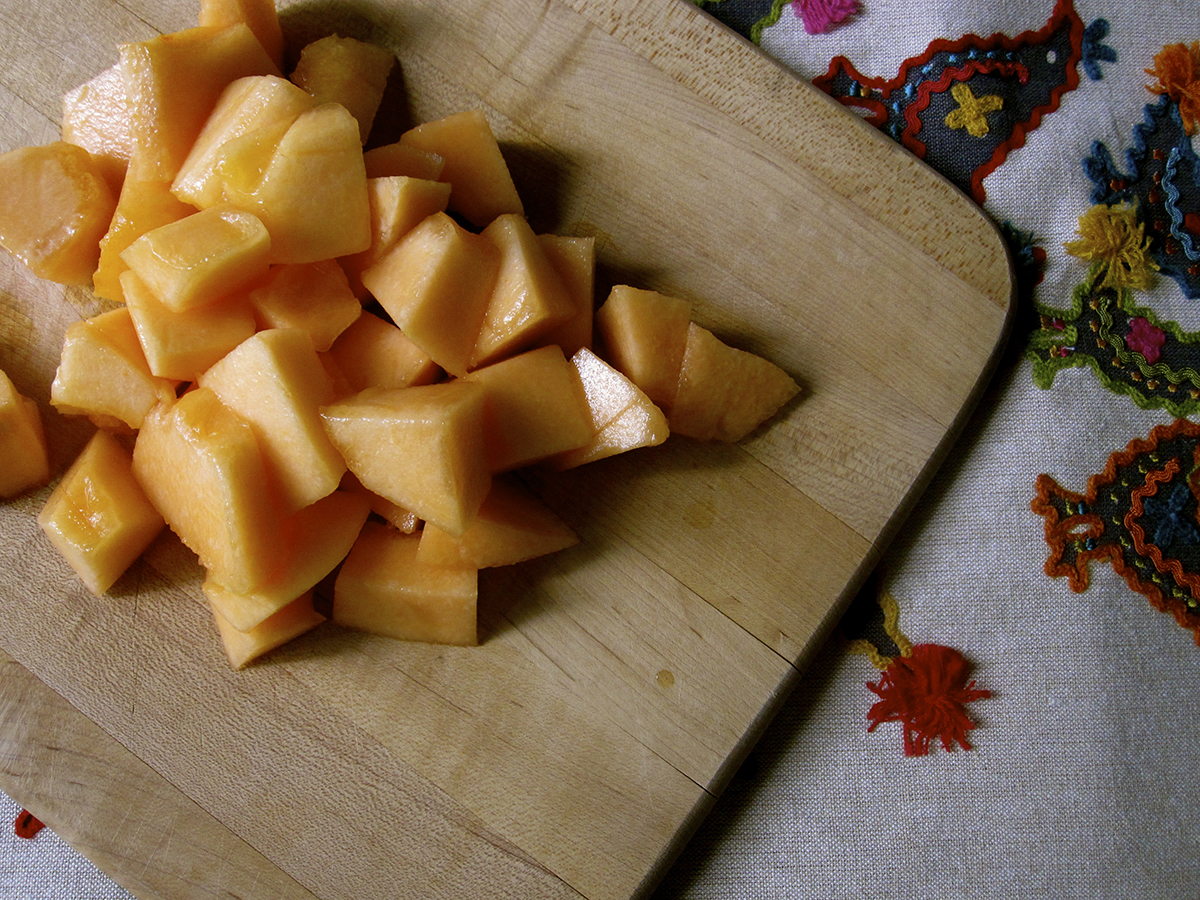 Agua Fresca is a traditional Mexican beverage that literally means "fresh water."  Any type of fruit would suffice, but my overripe cantaloupe served as the perfect flavor for my first attempt at this cool summer drink.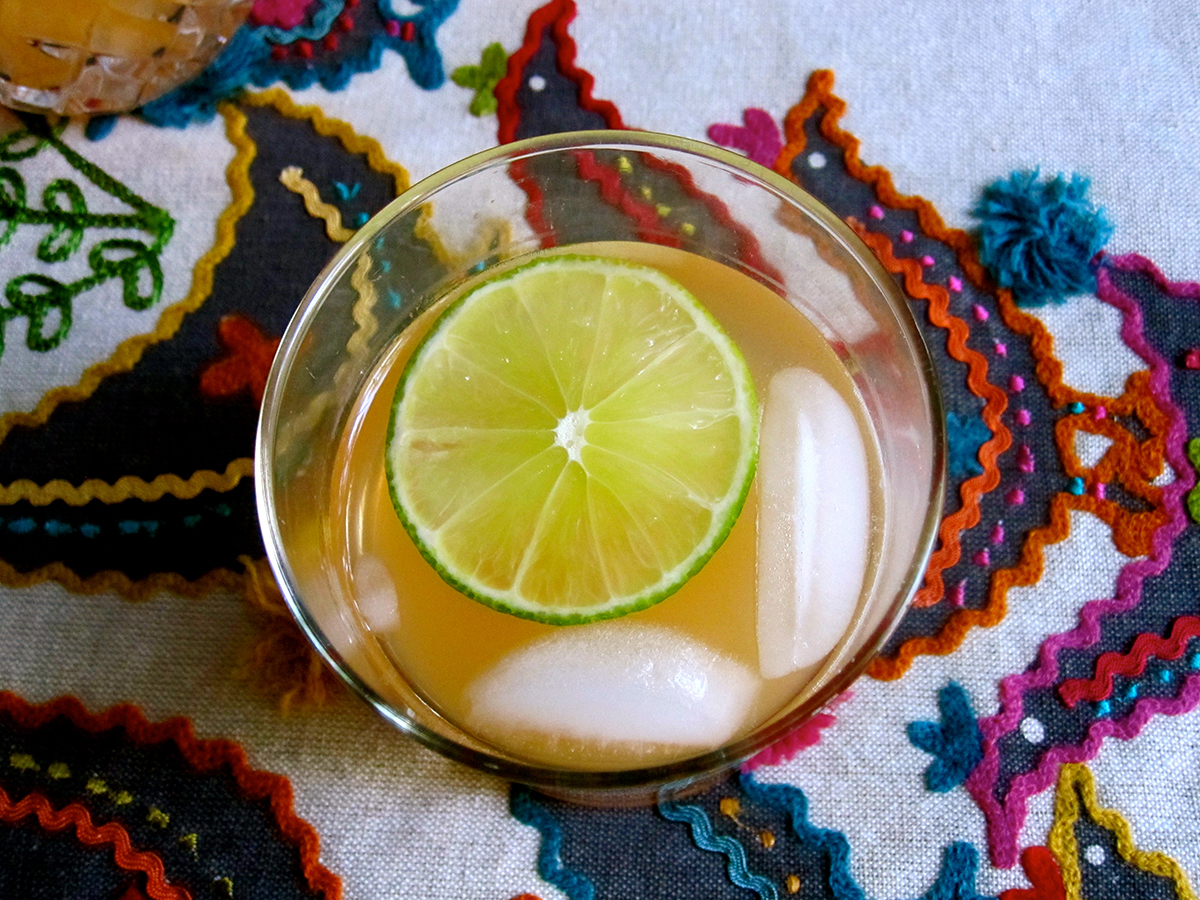 Although there are many different recipes for the Agua Fresca, you can adapt your drink to suit your own taste.   Agave Nectar was the sweetener I used , but sugar or honey will work as well.  The riper the melon, the less sweetener you will have to use.  Watermelon, honeydew, or any other fruit that can be pureed will work well.
So, as the last ingredient (a pinch of sea salt) was added, it hit me that this had the makings of a great margarita!  I added a little tequila, and the juice of 2 more limes and guess what…….a cantaloupe-lime margarita!!!  A little salt on the rim, and a Celebration in a glass!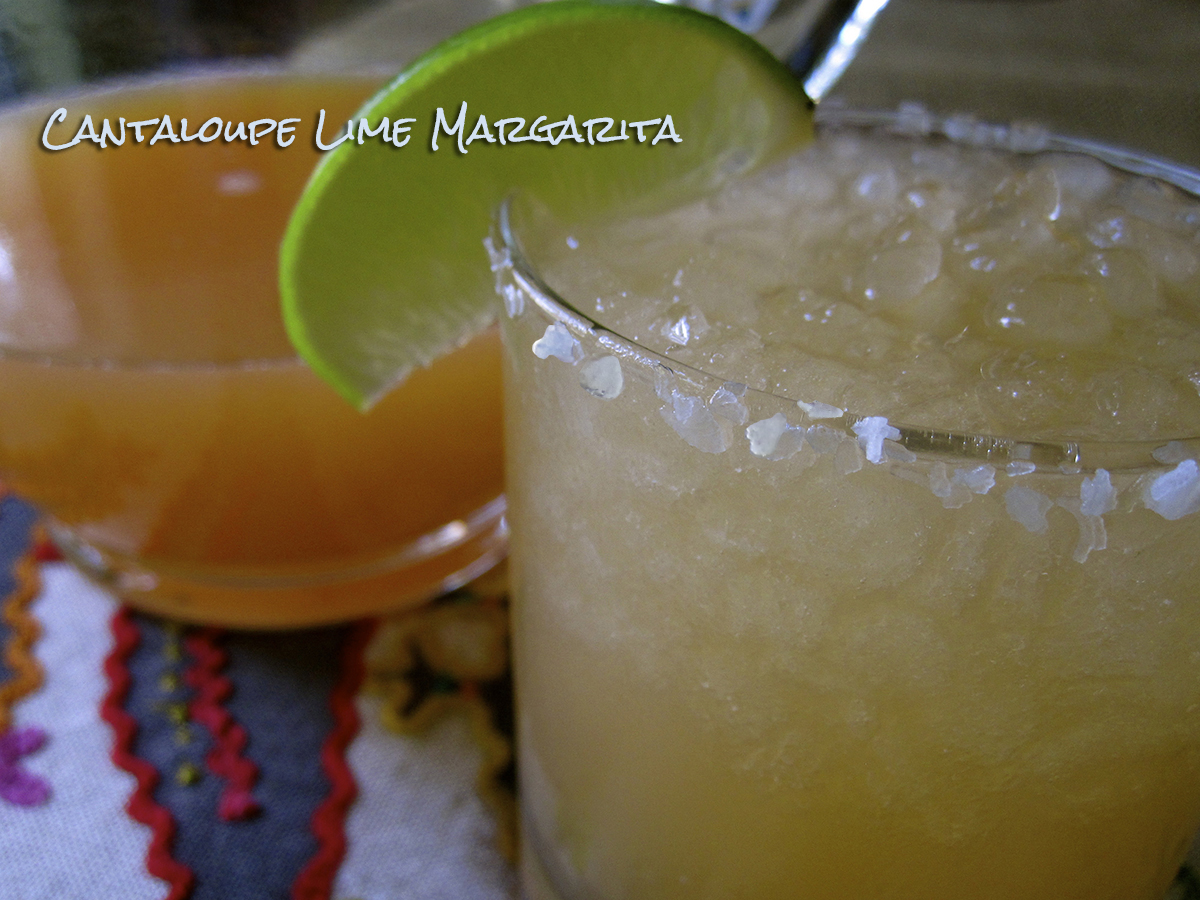 Cantaloupe Agua Fresca
Ingredients
1 ripe cantaloupe
1/4 cup Agave Nectar
Juice of 2 limes
Water (enough to cover the melon in blender)
Pinch of Sea Salt
1.  Roughly chop cantaloupe – discard seeds, pulp and rind
2.  Place in blender and add enough water to cover the fruit
3.  Add Agave Nectar and lime juice
4.  Puree until smooth
5.  In small batches, strain the puree through cheesecloth (gather up the sides and squeeze the liquid out)  Discard the remaining pulp.
6.  Refrigerate until cold and serve over ice
7.  Add a pinch of sea salt and a slice of lime