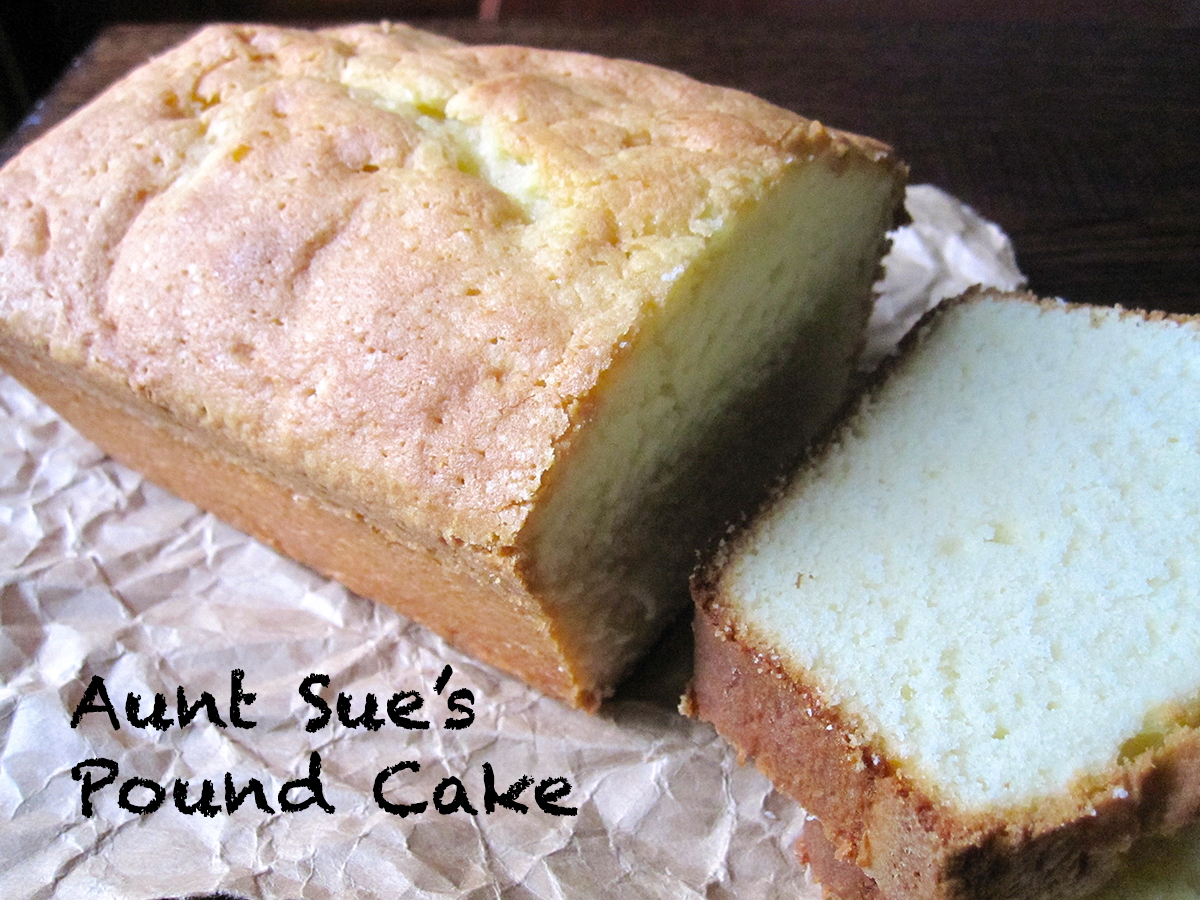 My Great Aunt Sue had no children and when her husband passed away, she visited our family often.  Each time she came (except once) she arrived with her silver dome cake carrier filled the most delicious whipped cream pound cake.   Only once in the many many years did she fail to bring the pound cake with her, and I believe one of us told her to turn around and go home!! How Rude! (for bringing something other than pound cake) I loved Aunt Sue , her pound cake, and the silver dome cake carrier.  We would eat cake for breakfast , lunch and dinner. (and again for dessert)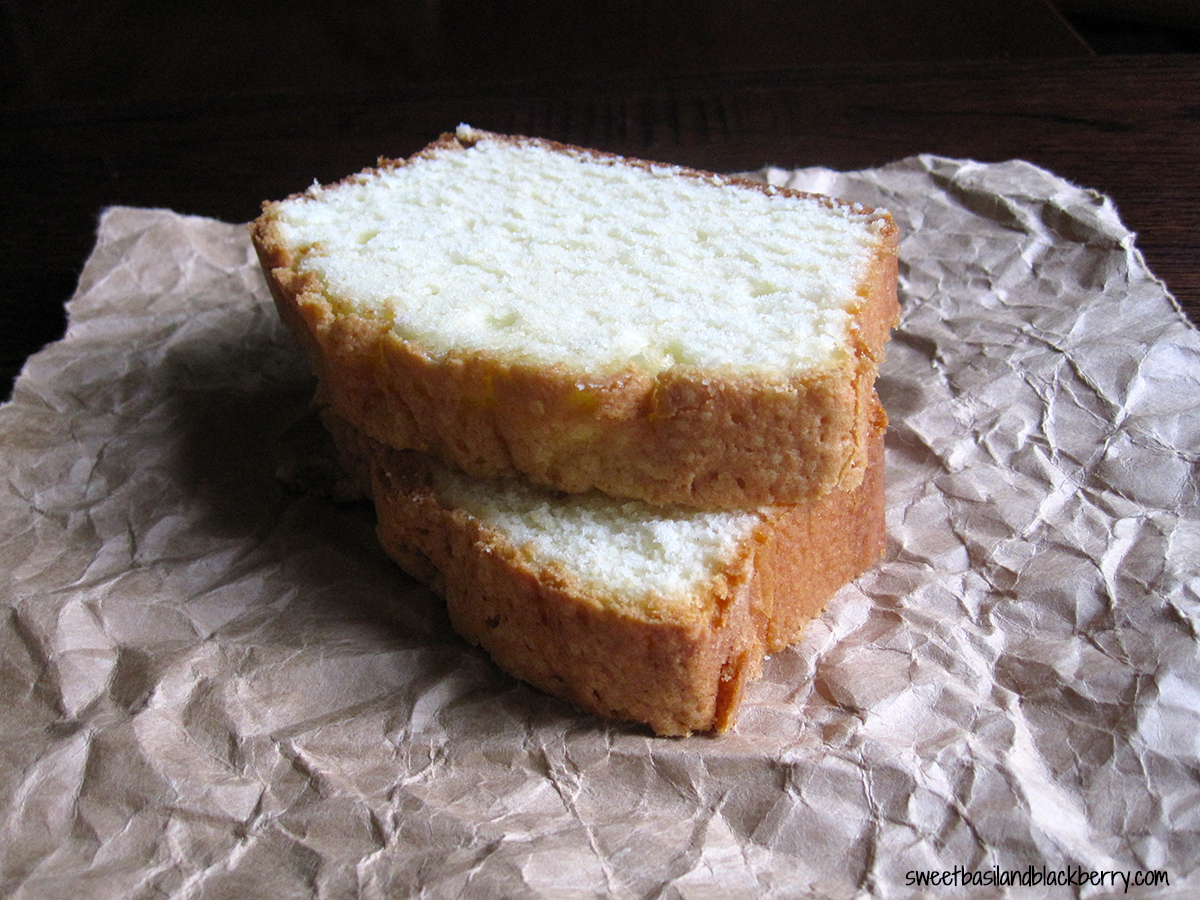 When she passed away some years later, my mother ended up with all of her recipes.  Few were written on recipe cards, but the majority were scribbled on napkins, random pieces of paper, and even on the back of cancelled checks.  Aunt Sue was precious!  She loved new recipes and never missed an opportunity to add to her collection. When my mother passed the recipe for Aunt Sue's pound cake to me, I was surprised how easy it was to prepare and bake. No sifting was involved, which was a plus, but  I was certain that the recipe had to be wrong, how often do you put a cake in a cold oven?   No preheating an oven?  Crazy!
As good fortune would have it, I ended up with that silver dome cake carrier!  (I have no idea what those things are called) I can't help but think of my sweet Aunt Sue every time I see it.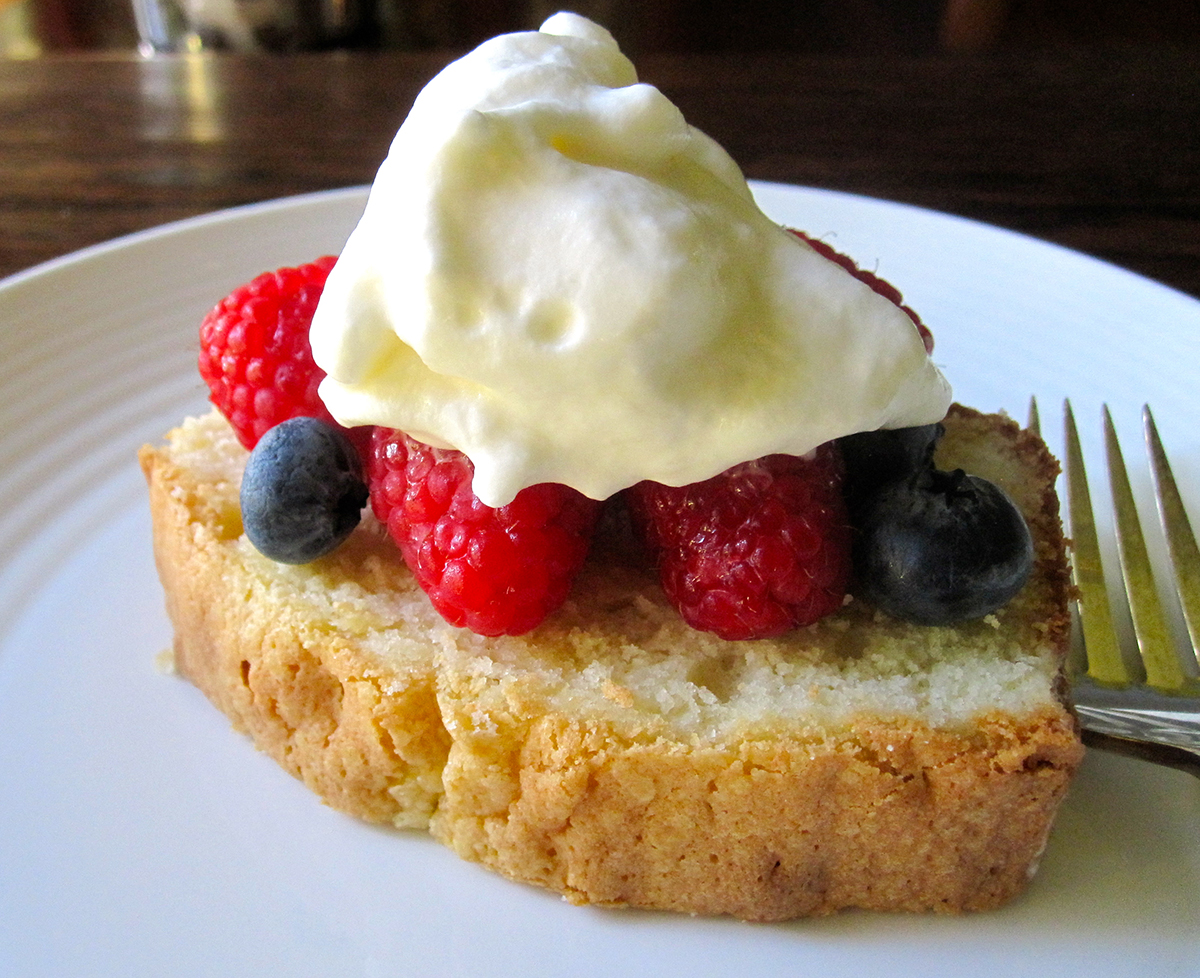 Add a few sweet summer berries and a dollop of whipped cream or simply enjoy a slice (or more) with your morning coffee!
Aunt Sue's Pound Cake
Ingredients
2 sticks butter softened
3 cups sugar
6 eggs
1 teaspoon vanilla
3 cups unsifted flour
1 cup heavy or whipping cream
Directions
Grease and flour bundt pan

 Combine sugar and butter and beat with mixer until fluffy

Add eggs, one at a time, beating after each addition
Beat in vanilla
Stir flour into butter mixture alternately with cream, beating after each addition
Pour batter into prepared pan and set in cold oven (I know it sounds crazy)
Turn oven to 325 degrees and bake for 70-75 minutes, or until light golden brown
Cool cake in pan for 10 minutes, remove from pan and cool completely
*This time I tried two loaf pans, and baked for 50 minutes