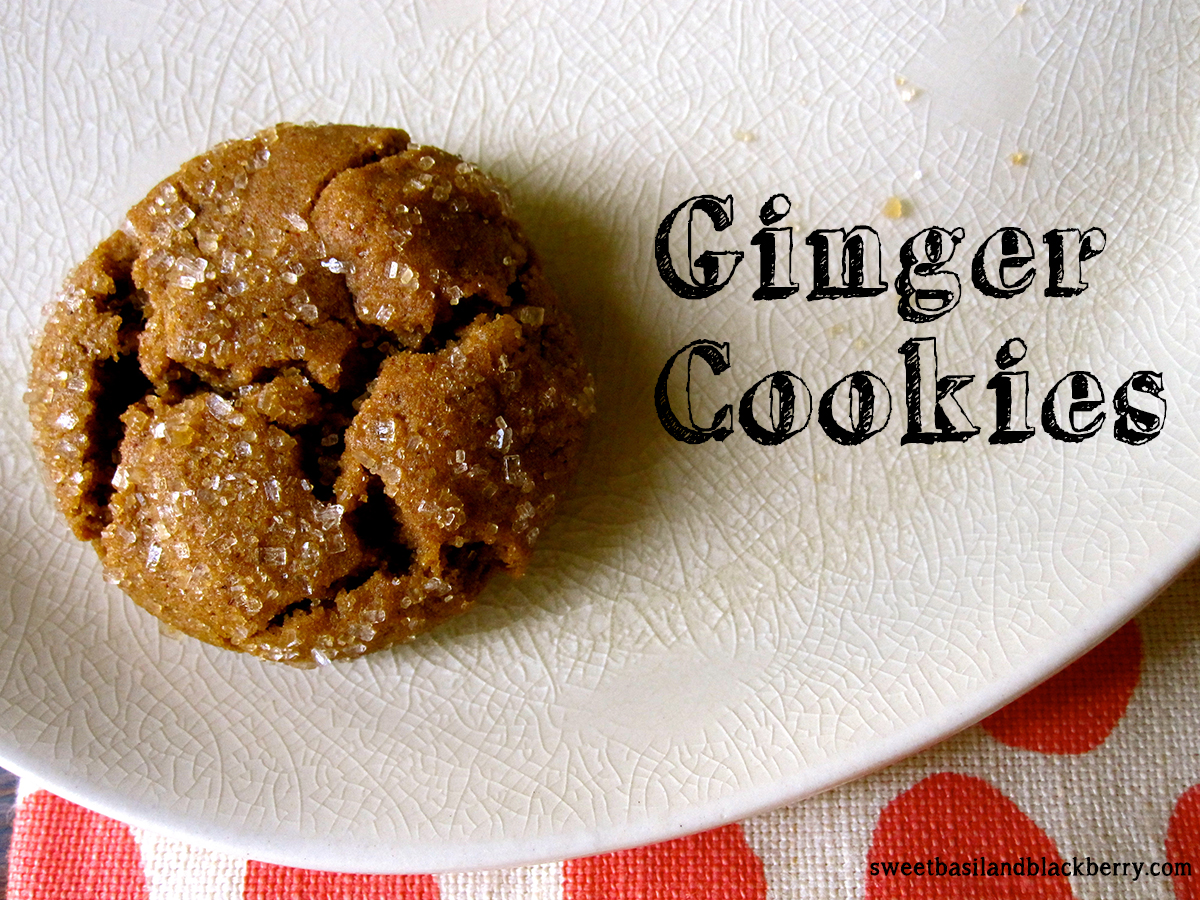 September is finally here and we're on the verge of the cool crisp days of Autumn.  It is hard to imagine anything but hot and dry, (with the continued 100 degree weather) but let's do our best and try. I don't want to rush things, but Fall is my favorite time of year.  The smell of cinnamon, nutmeg, cloves and ginger make me think of apples, wearing sweaters, and carving pumpkins. (Is that weird?) Although that's some time away, (the sweater part) we can hope, can't we??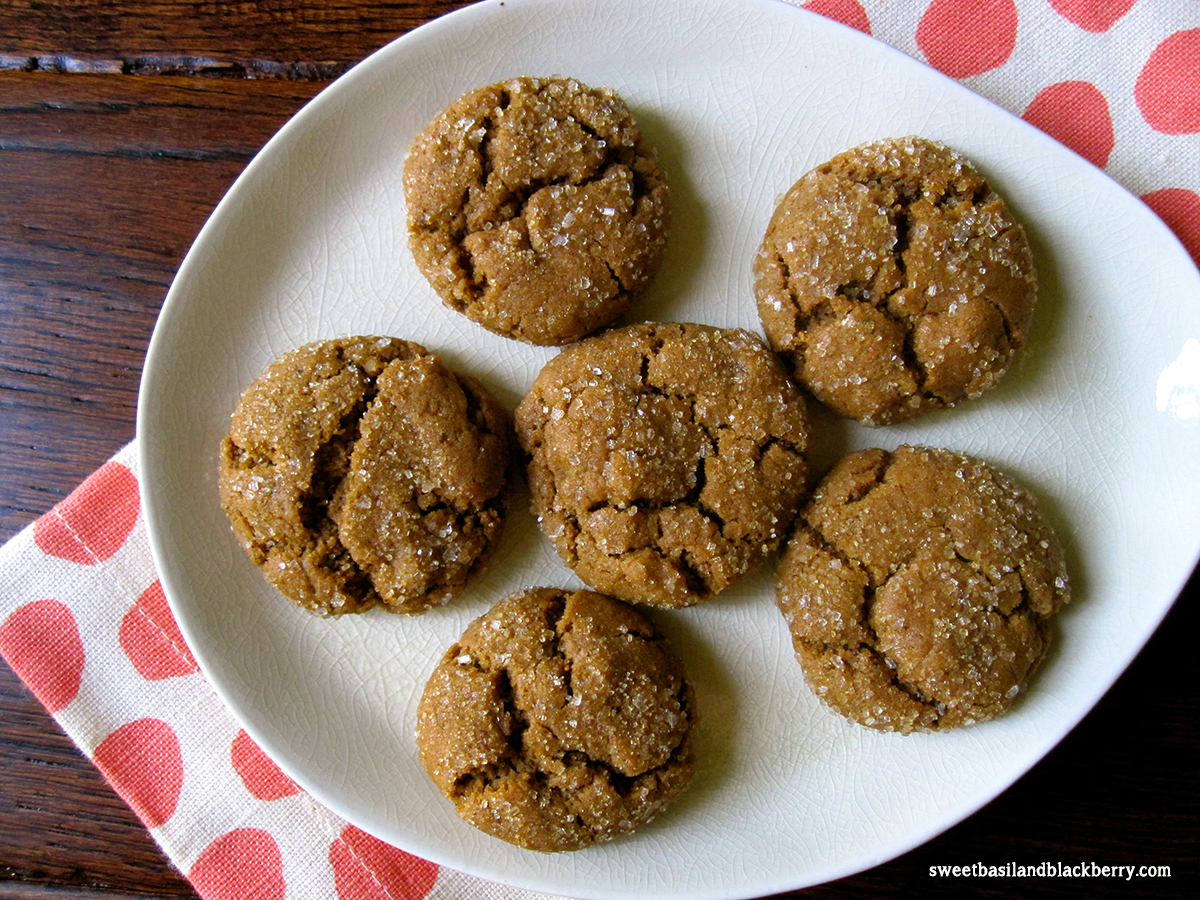 My friend Elizabeth brought these cookies into work and caused a frenzy with the cookie monsters, we love cookies. They pack a punch with the tiny bits of crystallized ginger, and dark brown molasses.  These little morsels have that "crunchewy" thing going on!  They have a moist cake-like center but the ginger snap crunch on the outside.  Delicious with your morning coffee or an ice cold glass of milk, they are definitely a winner.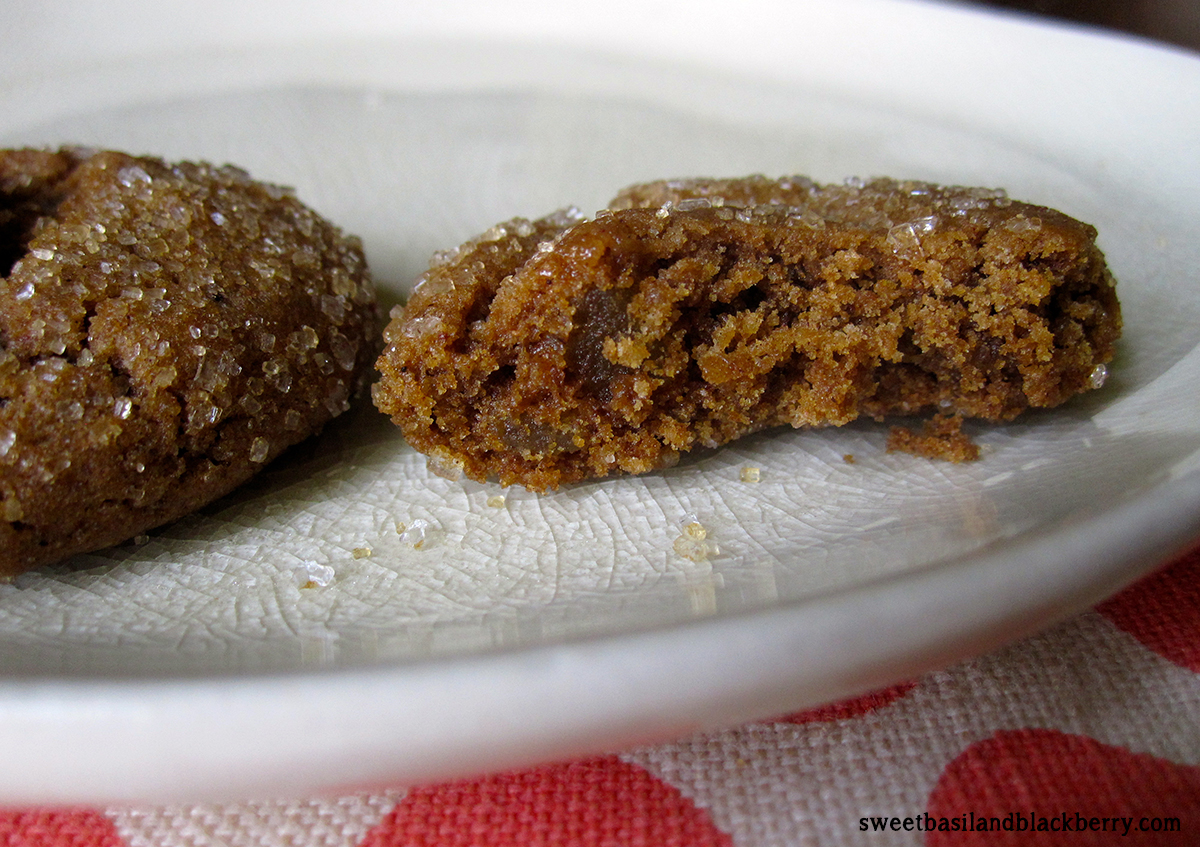 Look closely, can you see those little chewy bits of crystallized ginger?  Pure Awesomeness!  Thank you Elizabeth for sharing this recipe!
Ginger Cookies
Ingredients
Dry Part:
2 1/2 cup flour
1/4 teaspoon salt
1 teaspoon (generous) ground ginger
1 1/2 tablespoon cinnamon
1/2 teaspoon ground cloves
1/2 teaspoon ground nutmeg
1 teaspoon baking soda
Wet Part:
2/3 cup canola oil
1 cup firmly packed light brown sugar (I know it's not wet, but go with it)
1/3 cup dark brown molasses
3/4 cup chopped crystallized ginger
1 large egg
Directions
Preheat oven to 325 degrees

Mix all the dry ingredients in one bowl
Mix all the wet ingredients in a separate bowl
Combine the wet and dry ingredients and blend using a wooden spoon
Form into small balls
Roll in large sugar crystals (the kind you decorate with)
Bake 10-15 minutes or until cracks appear on tops of cookies