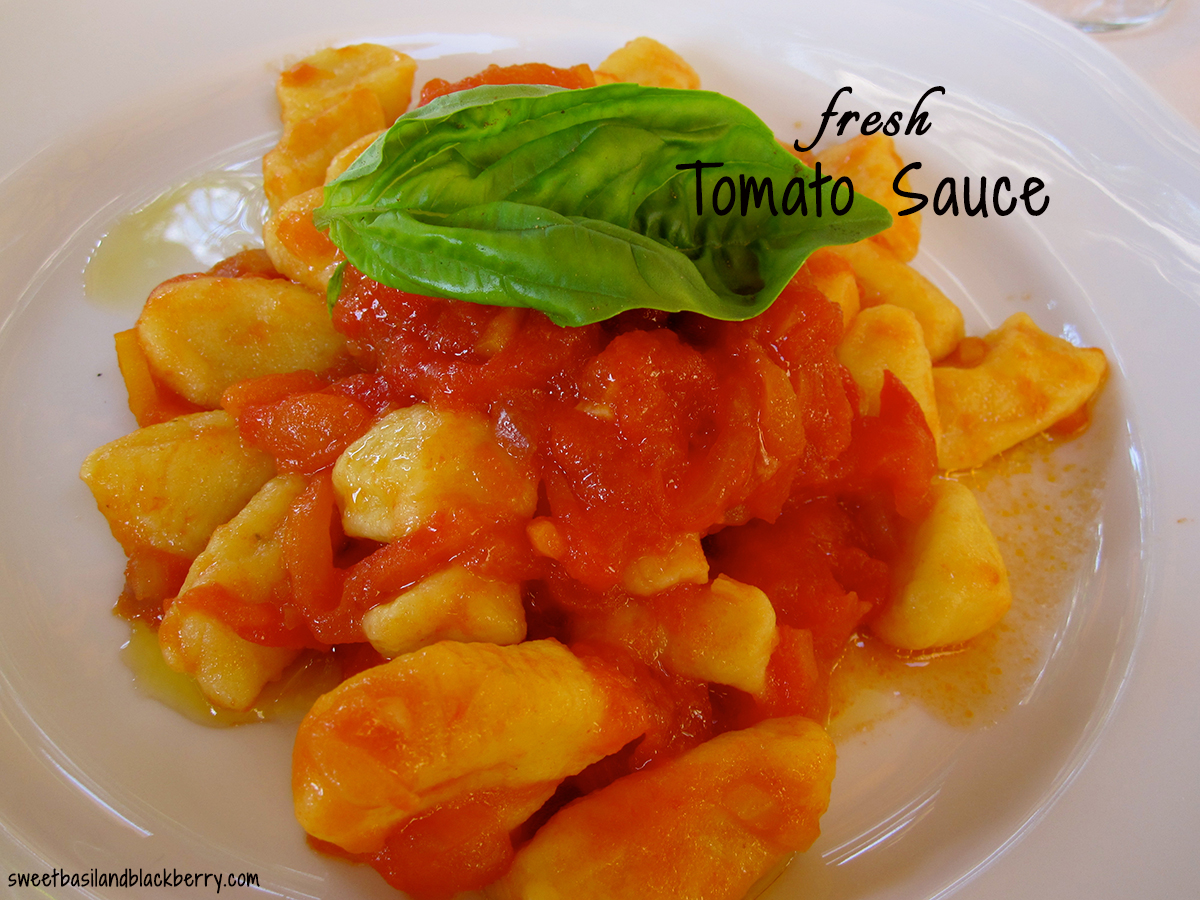 In May of 2010, I was so fortunate to travel to Italy with my mother and sister, an adventure I will never forget.  We began in Rome, rented a car (a cute little Fiat) and buzzed through the incredible Tuscan countryside, eventually making our way to the Castiglion del Bosco resort.  I can't say enough about the scenery, the accommodations, and the meals.  But the highlight of the trip (for me) was the cooking class we participated in.  Our mission, to prepare a rustic Italian meal for our lunch.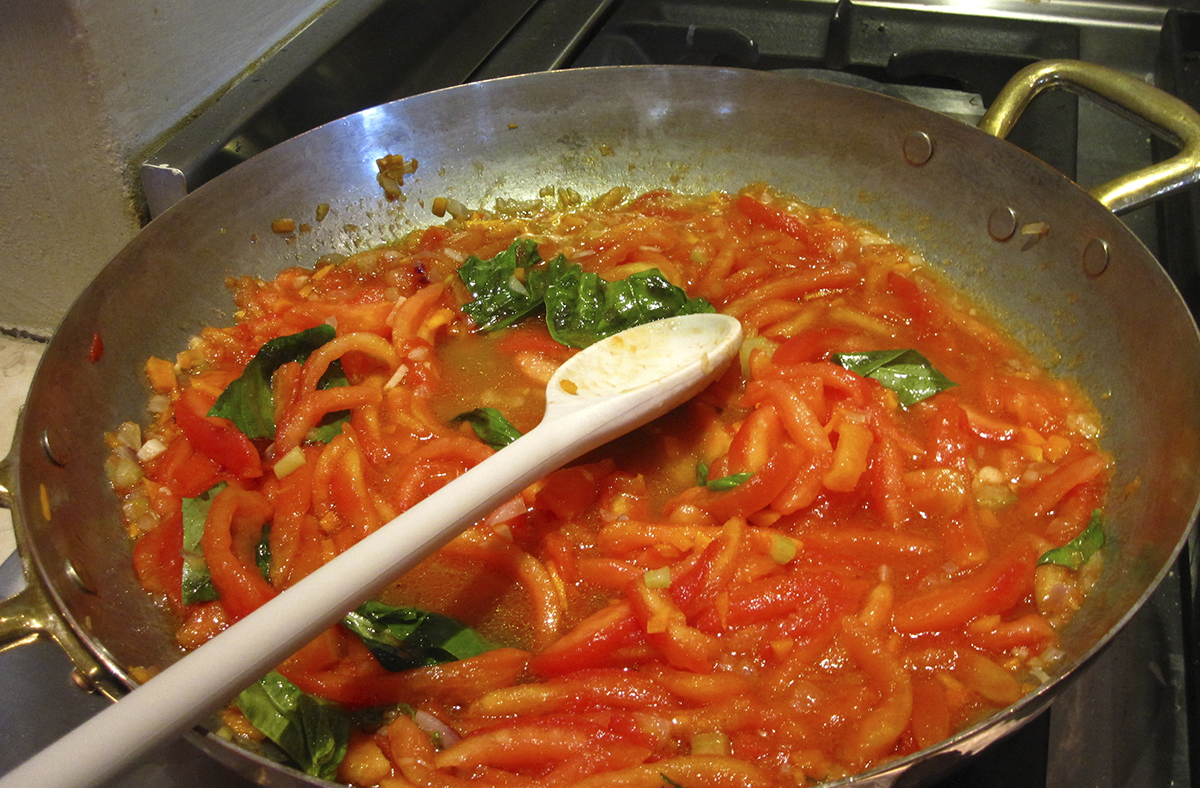 The private garden for the resort provided fresh produce and herbs for the preparation of our lunch.  The menu consisted of Tuscan Chicken Stew and Fresh Tomato Sauce with Gnocchi.  Something about creating and enjoying a delicious meal overlooking the Tuscan countryside…….I can't imagine any place I would rather be!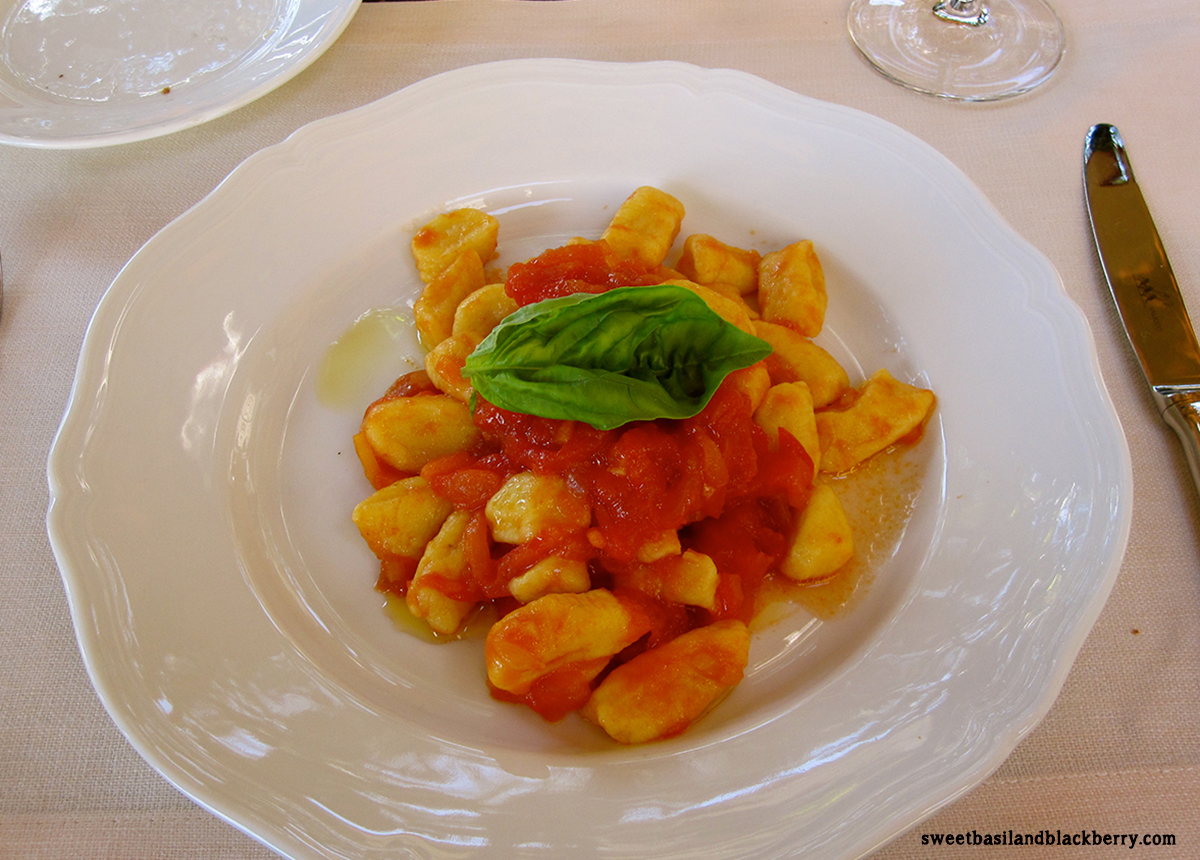 Shown here with gnocchi, this sauce also holds up well served over linguine or angel hair pasta, and I've even added meat and used in lasagna. Once cooled, place in freezer bags and store for a cool rainy day.   Tap your heels 3 times and say "I will not buy jar sauce, I will not buy jar sauce, I will not buy jar sauce!"  You will feel so much better for it!!
Fresh Tomato Sauce
Ingredients
10 tomatoes
6-10 cloves of garlic finely chopped
Extra Virgin Olive Oil
2 tablespoon tomato paste
5 Basil leaves torn
Salt and Pepper
Directions
In a large pot, bring water to boil
Add ice water to a bowl large enough to hold tomatoes
Cut an x in the bottom of the tomatoes, just deep enough to pierce the skin
Add the tomatoes to boiling water for 1 minute
Remove and plunge into the ice water for 3 minutes
Peel and quarter the tomatoes, remove the seeds, and slice into strips
In a large frying pan, add enough olive oil to cover the bottom
Add chopped garlic and sauté (do not brown)
Add tomatoes, basil and tomato paste
Salt and Pepper to taste
Cook over medium heat until tomatoes are soft
Serve over pasta and top with parmesan cheese and chopped fresh basil
* You can eliminate steps 1-5 if you just want to start with peeling!  (I'm a peeler)
adapted from the LaCanonica cooking lesson from Chef Davide May 2010