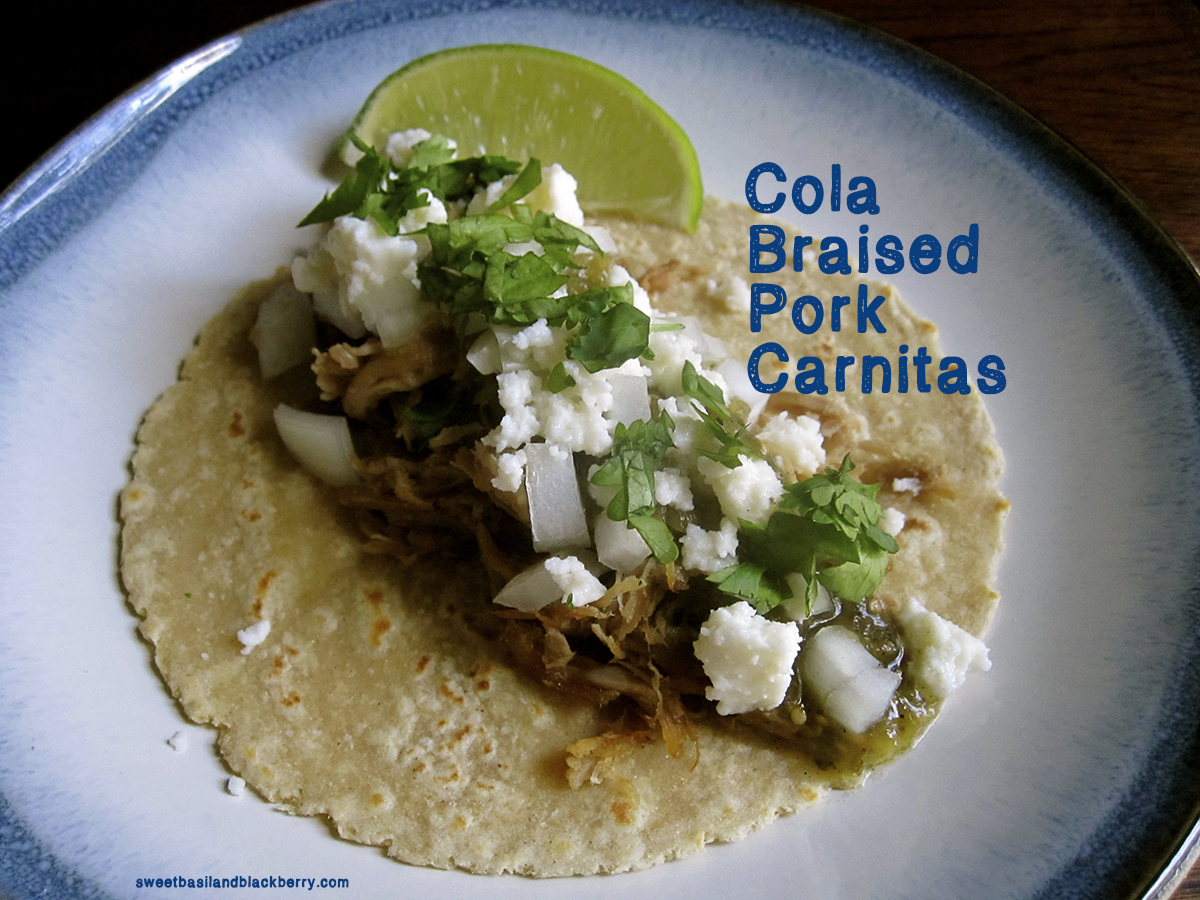 Picnic, Shoulder, Butt…..what the heck?  So many different names for the same cut of pork, makes for a confusing visit to the meat counter.   I believe officially it is now referred to as the shoulder, but why in the world would it ever be called a butt?   All I know, slow cooked, the shoulder becomes tender, sweet and melts in your mouth.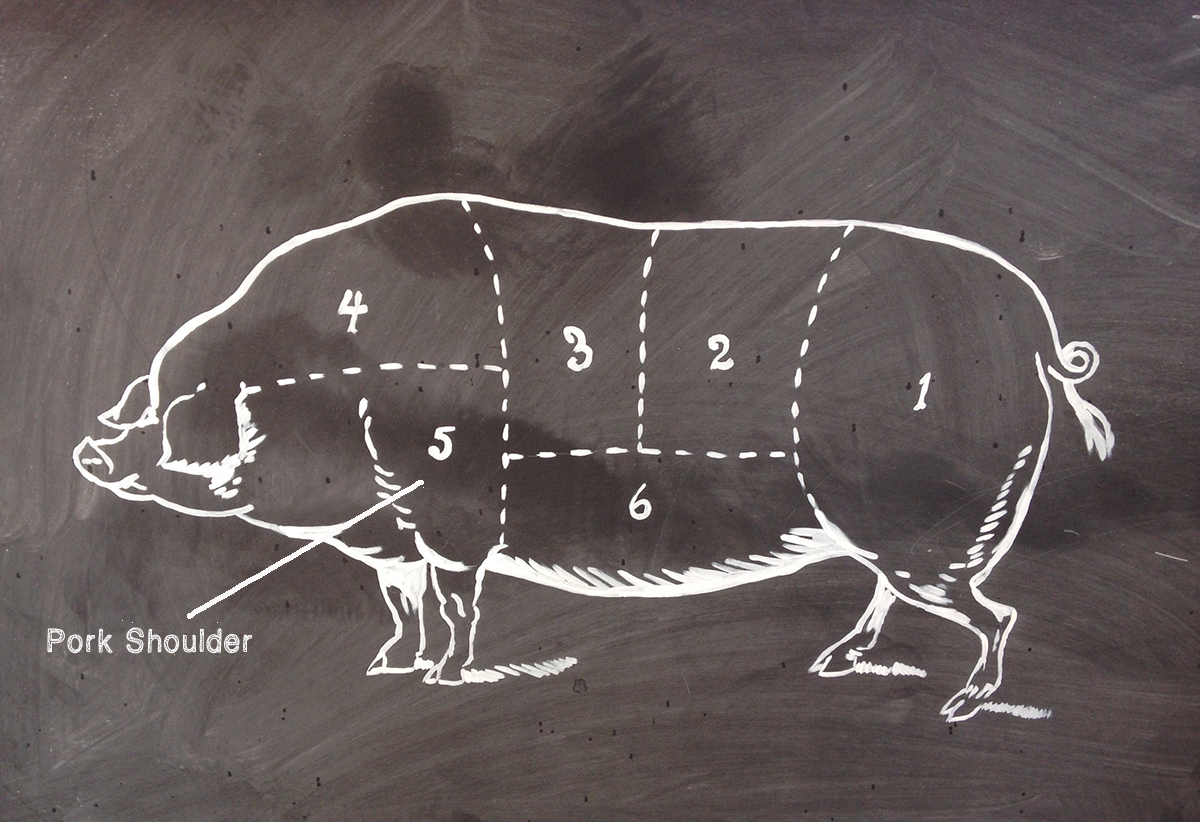 Several years ago, while visiting Austin, Texas we experienced street tacos for the first time, at one of the many food trailer parks.  The Green Chili Pork taco from Torchy's served as the inspiration for this slow braised pork.  After much research, along with trial and error, I created my version of a cola braised pork carnita.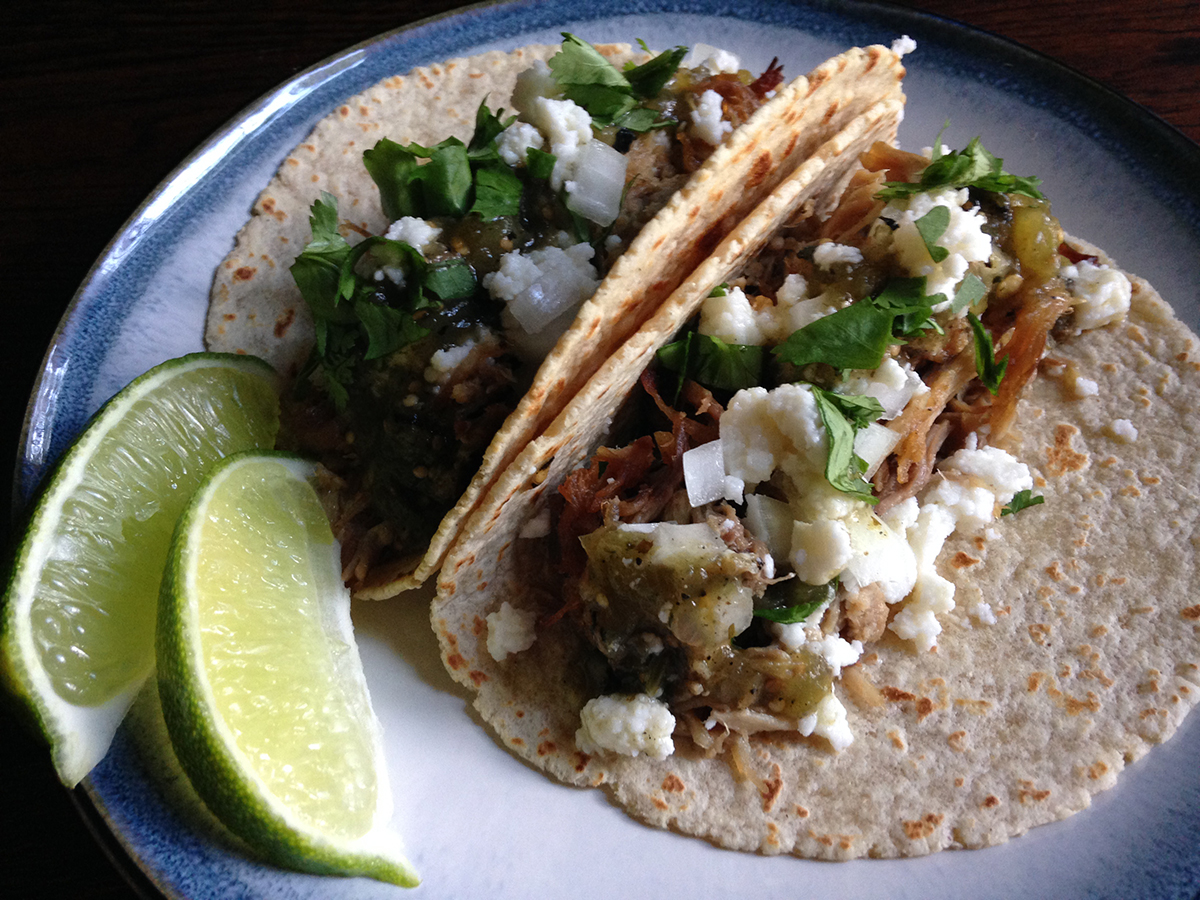 Braising involves first browning the meat then slow simmering in a liquid until it becomes fork tender.  Placing the shredded pork back in the oven creates crunchy ends that are perfectly complemented by a squeeze of lime, cilantro, queso fresco, onions and tomatillo salsa.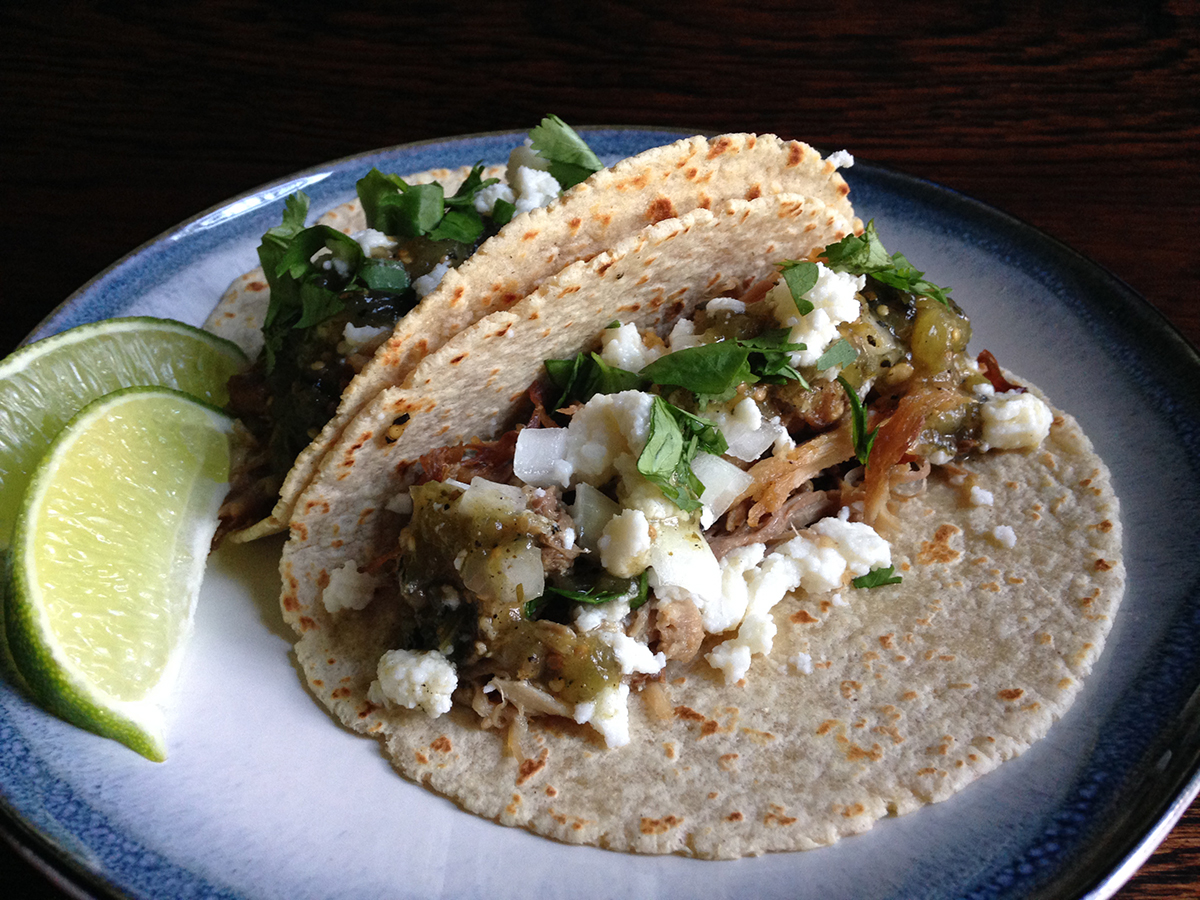 Cola Braised Pork Carnitas
Ingredients
Pork Shoulder (4-5 pounds)
3 cloves garlic, thinly sliced
8 ounces Coke
1/4 cup orange juice
3 tablespoons ground cumin (more if desired)
4 ounce can chopped green chilies
salt and pepper
Toppings–Lime wedge, chopped onion, cilantro, Queso Fresco cheese (crumbled) and Tomatillo salsa
Directions
In a Dutch oven, brown pork on all sides
Cut random slits in the pork and insert sliced garlic
Add coke and orange juice
Generously salt and pepper
Cover and bake at 300 degrees until temperature reaches 150 degrees (the meat will fall off the bone when done)
Drain off liquid and set aside
Remove bone and excess fat and shred meat with two forks
Add ground cumin, green chilies and salt and pepper to taste
Ladle about 1/3 of the liquid over the meat and return to oven, uncovered
Increase temperature to 350 degrees and bake an additional 15-20 minutes, until most of liquid absorbed
Serve with warm corn tortillas and top with chopped onions, cilantro, queso fresco and tomatillo salsa (I like D L Jardine's Roasted Tomatillo Salsa)
Squeeze a lime wedge over your masterpiece and enjoy!
*For a larger shoulder, adjust remaining ingredients.  Can be prepared in a slow cooker on low overnight!