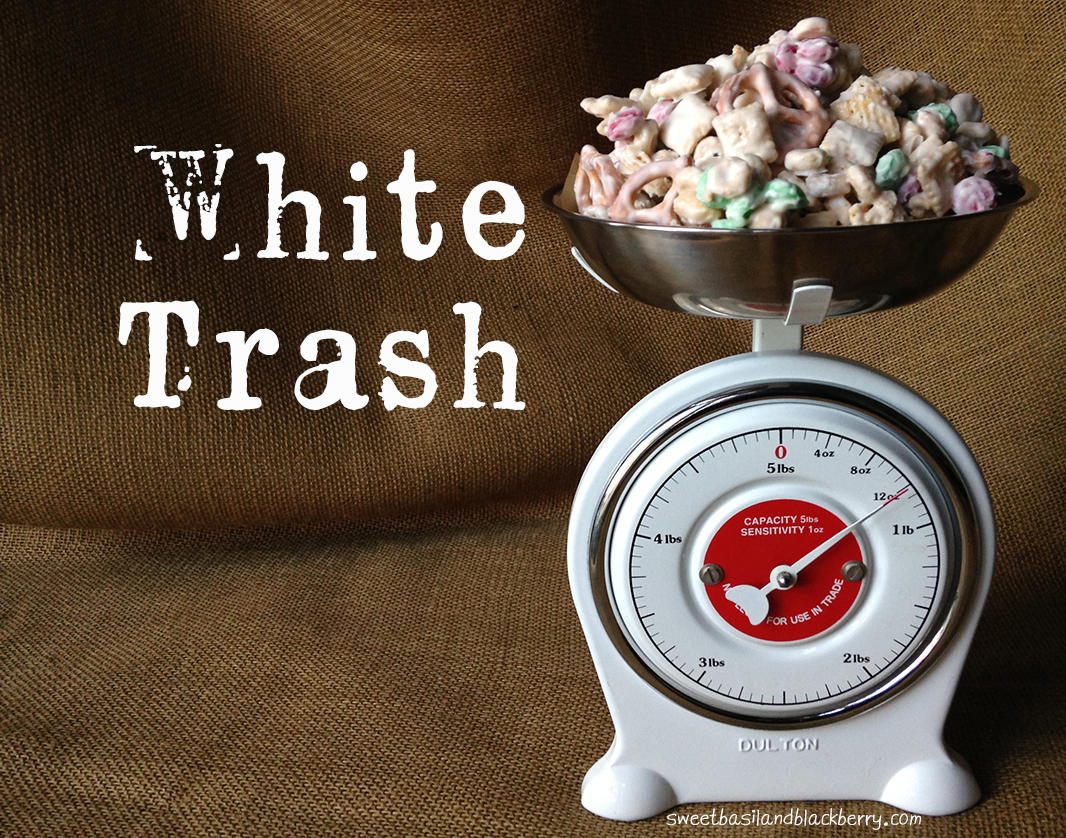 Ok, so I have an obsession with vintage scales, and I believe this one is particularly awesome!!  I do not profess to be a collector by any means, I simply love them.  Thank you to Elizabeth and the Crow for allowing me to photograph this beauty, I knew immediately  it must be featured with a special treat.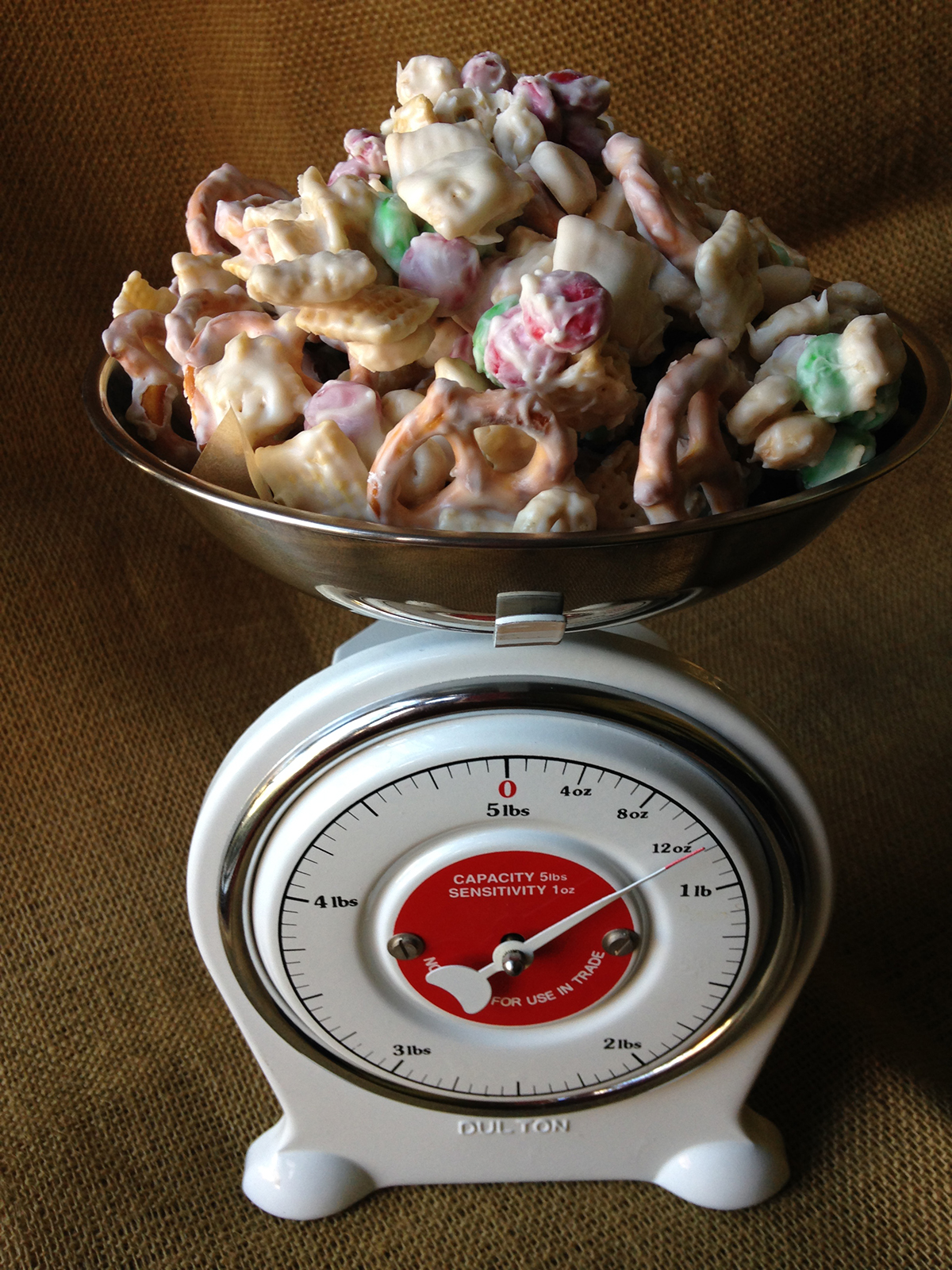 I first encountered White Trash several years ago at our annual Christmas Bunco and instantly became addicted, and my beloved friend Sandy is my enabler.  I will devour the entire batch if left alone with that bowl of yumminess!  Just Sinful!!  I know many who have become addicted just like me…..you know who you are!!  If you can measure, melt, stir and break apart, this is the recipe for you.  Quick and easy, this is another crowd pleaser during the holiday season.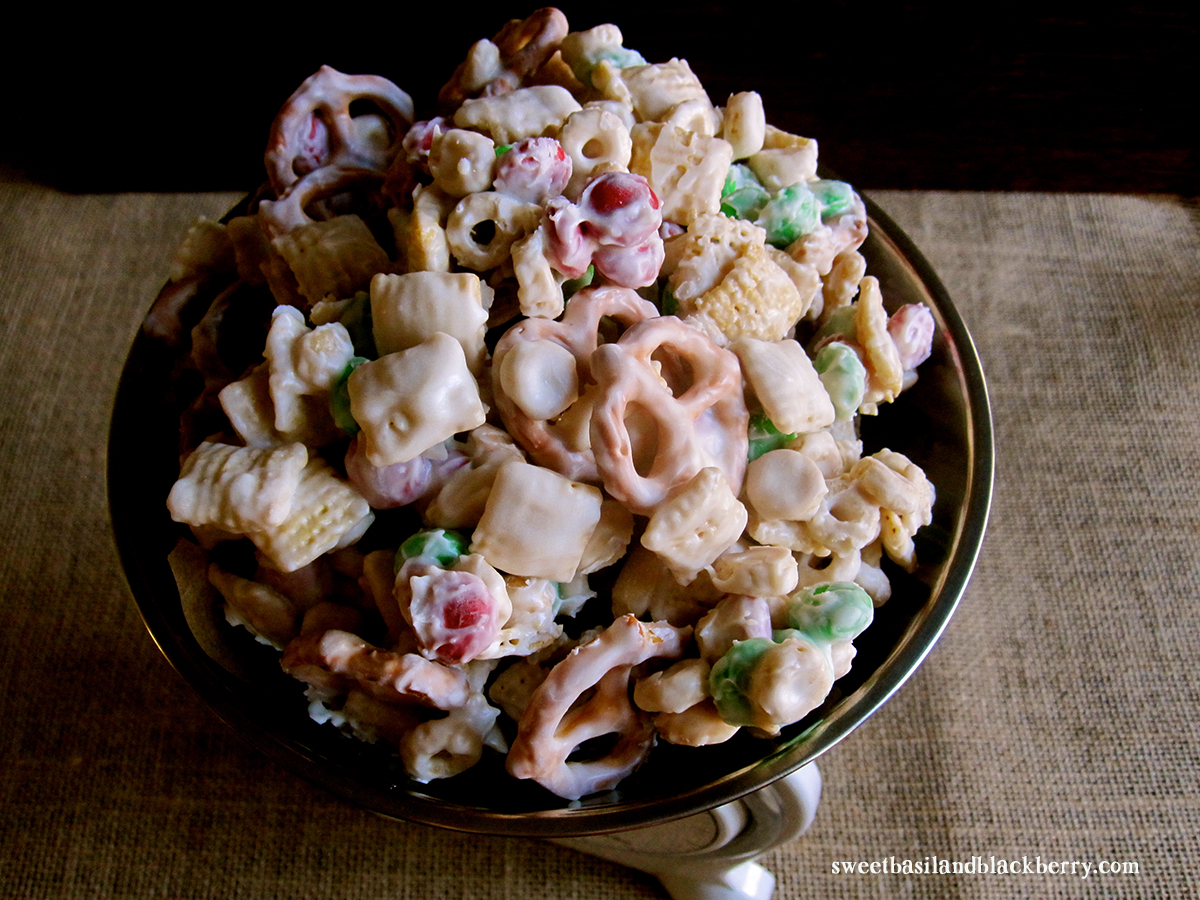 I am certain that if you're not a chocolate lover, you could substitute Reese's pieces for the M & M's. (but why on earth, would you??)  I hope each of you have a peaceful Christmas and a wonderful 2014!!  Thanks again for stopping by!
White Trash
Ingredients
24 ounce Almond Bark Vanilla Coating
2 cups each of:
Corn Chex
Rice Chex
Salted Peanuts
Cheerios
Small Pretzels
M & M's
Directions
Combine dry ingredients in a large bowl
Melt the vanilla coating according to package directions
Pour bark over dry ingredients
Stir gently until coated
Pour out onto wax paper and allow to harden
Break into pieces