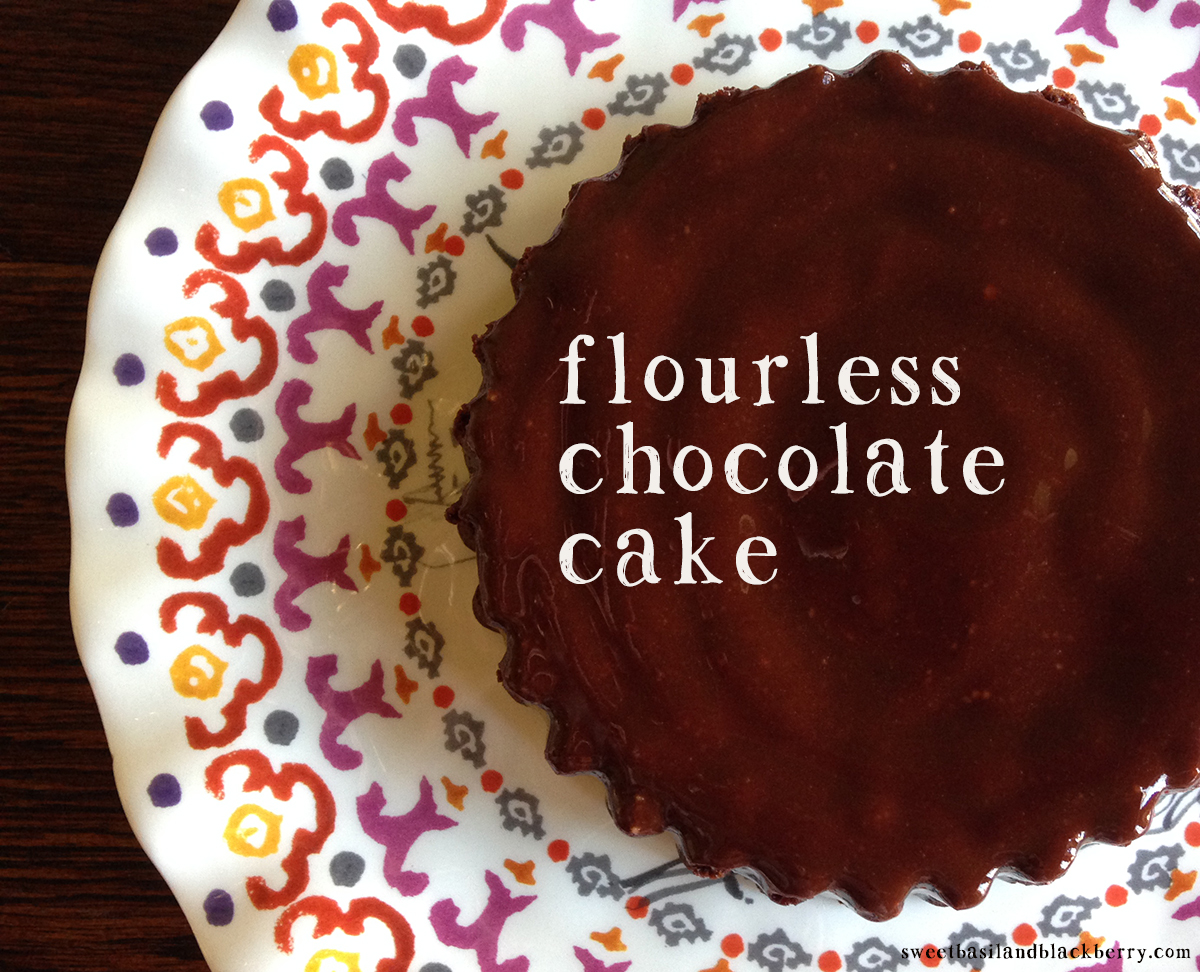 I know I talk about chocolate a lot, but for the life of me, I don't think I've dedicated a single post solely to that dark, smooth confection!  Well, this is going to make up for my lack of chocolateness!   Our favorite steak house serves a flourless chocolate cake that is so dense, smooth and overflowing with rich dark chocolate……sorry, I was drooling! When eating there, I plan my strategy carefully leaving room for this yummy cake. (like eating only half my dinner, because I'm not missing out on dessert! I know there must be others out there like me.)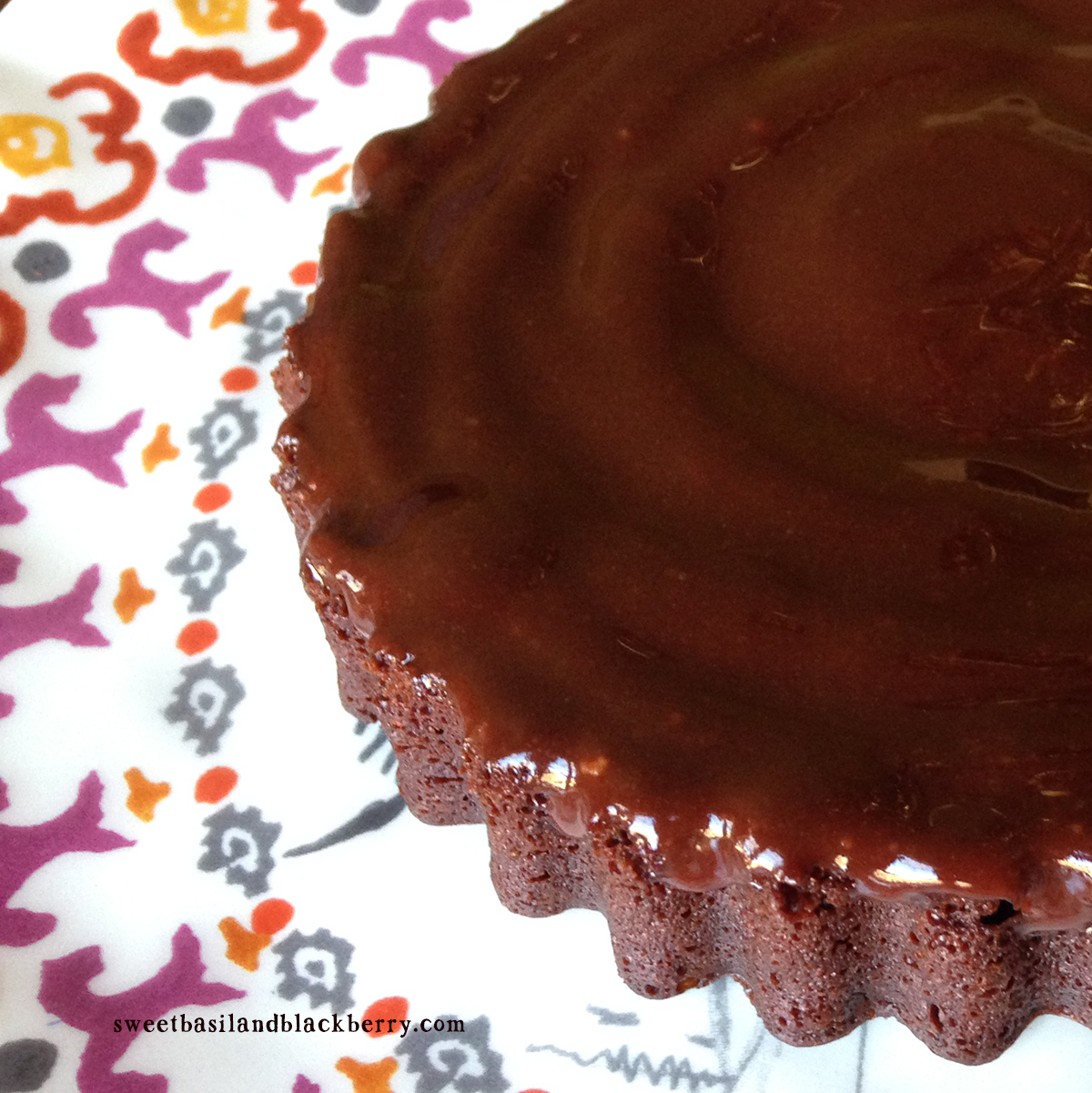 Several years ago I began my search for the perfect recipe and although similar in ingredients and directions, this recipe has become my favorite.  I like being able to bake a small cake, you know half the calories and all.  With or without the ganache icing, it is simply delicious.  I still find it incredible that these 6 ingredients come together to create such a rich chocolate cake.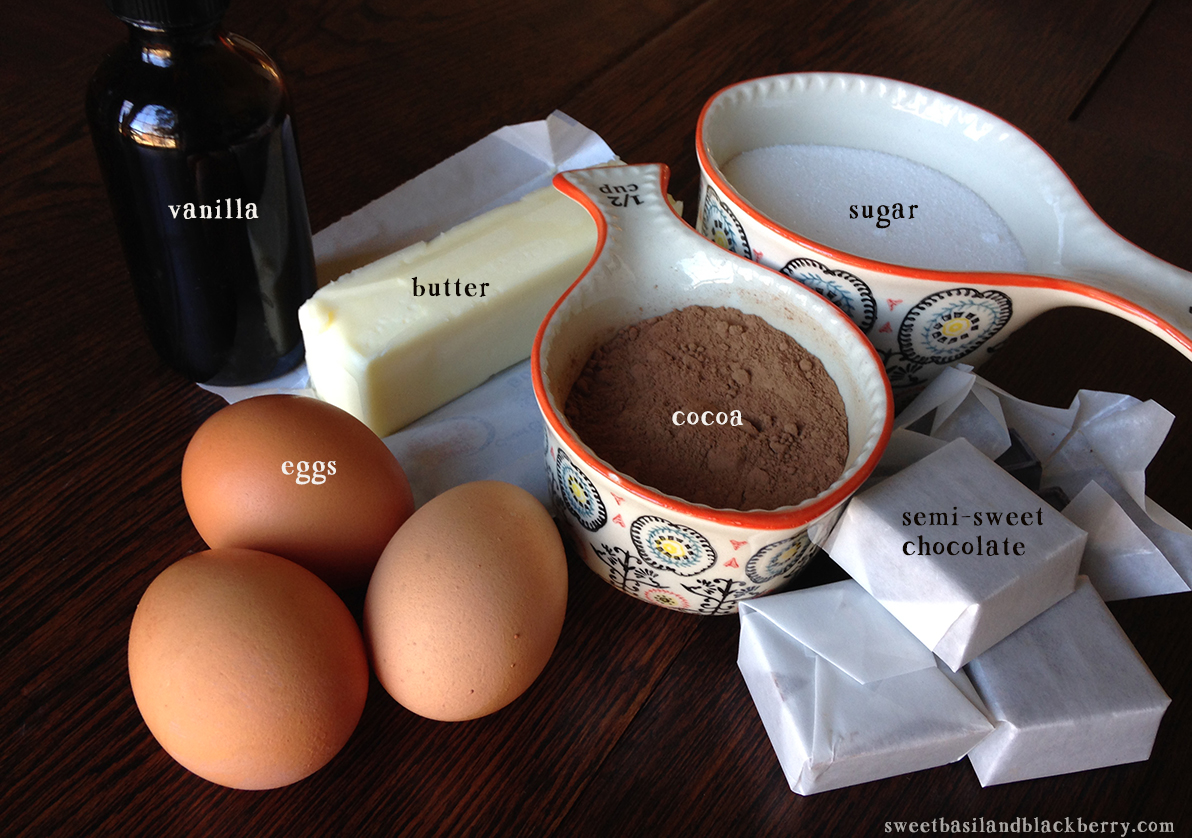 This cake is small but mighty, and served with vanilla ice cream, it reminds me of a fudge topping, Oh what could be so wrong with that?
Flourless Chocolate Cake
Ingredients
4 (1 ounce) squares semi-sweet chocolate, chopped
1/2 cup butter
3/4 cup sugar
1/2 cup cocoa powder
3 eggs, beaten
1 teaspoon vanilla extract
Directions
Preheat oven to 300 degrees.  Grease an 8 inch round cake pan and dust with cocoa powder. *
In a heavy saucepan, melt butter and chocolate on low heat. (or melt in microwave)
Remove from heat and stir in sugar, cocoa powder, eggs and vanilla.  Stir until smooth.
Pour into prepared pan and bake for 30 minutes or until center of cake is firm. (If you over bake, it will be dry)
For a Ganache icing, melt  1  1/2 tablespoon butter,  2 (1 ounce) squares of semi-sweet chocolate until smooth.  Remove from heat and add 1 1/2 teaspoon milk, 1  1/2 teaspoon honey and  1/8 teaspoon vanilla extract.  Whisk until smooth.  Pour onto the center of cooled cake and spread evenly.  Let the icing fall over the sides, like a chocolate waterfall…..yum!
* a springform or torte pan works as well
I dedicate this post to Carla, who loves Flourless Chocolate Cake as much as I do!!!