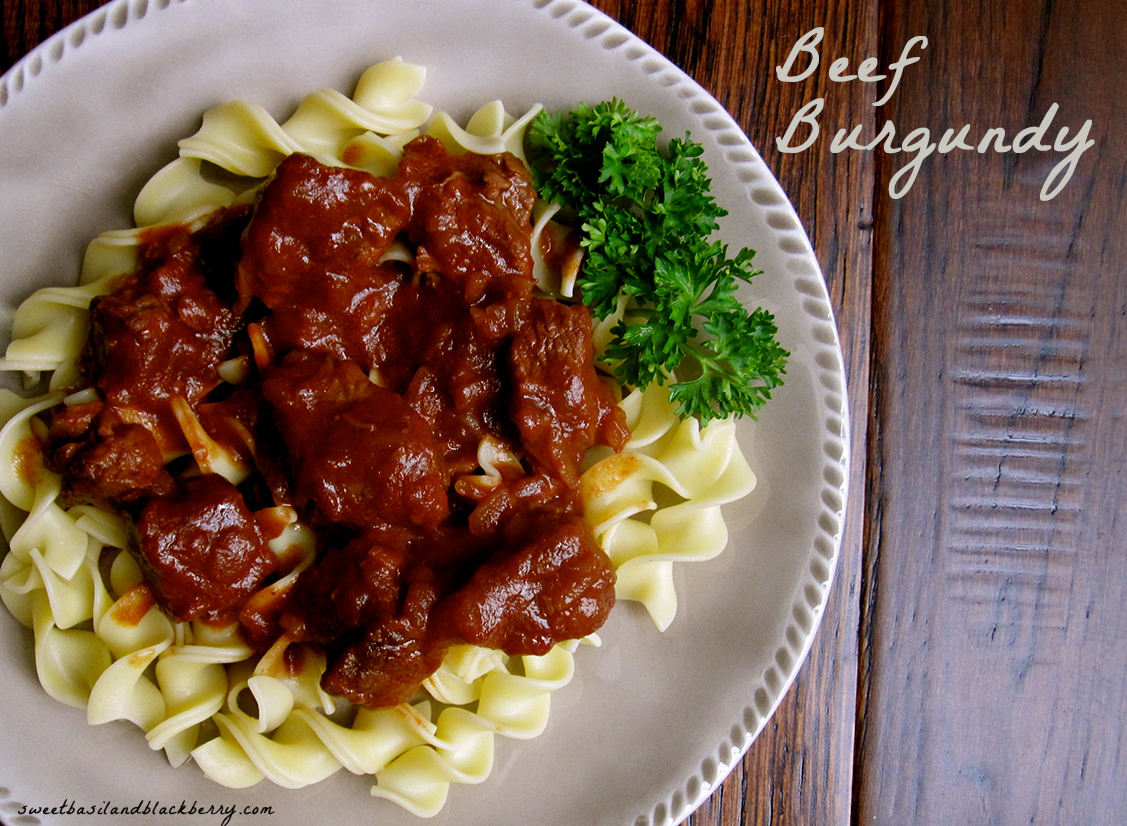 Twenty seven years ago, when Roddy and I first starting dating, I attended a dinner hosted by his parents.  I knew after that scrumptious meal, that I must become part of their family.  My mother and father in law are wonderful cooks and I 'm here to say this is my favorite dish of all times. Different than most of the recipes I researched (on the internet), this has a tomato base, but definitely doesn't lack any of the hearty onion and burgundy flavor.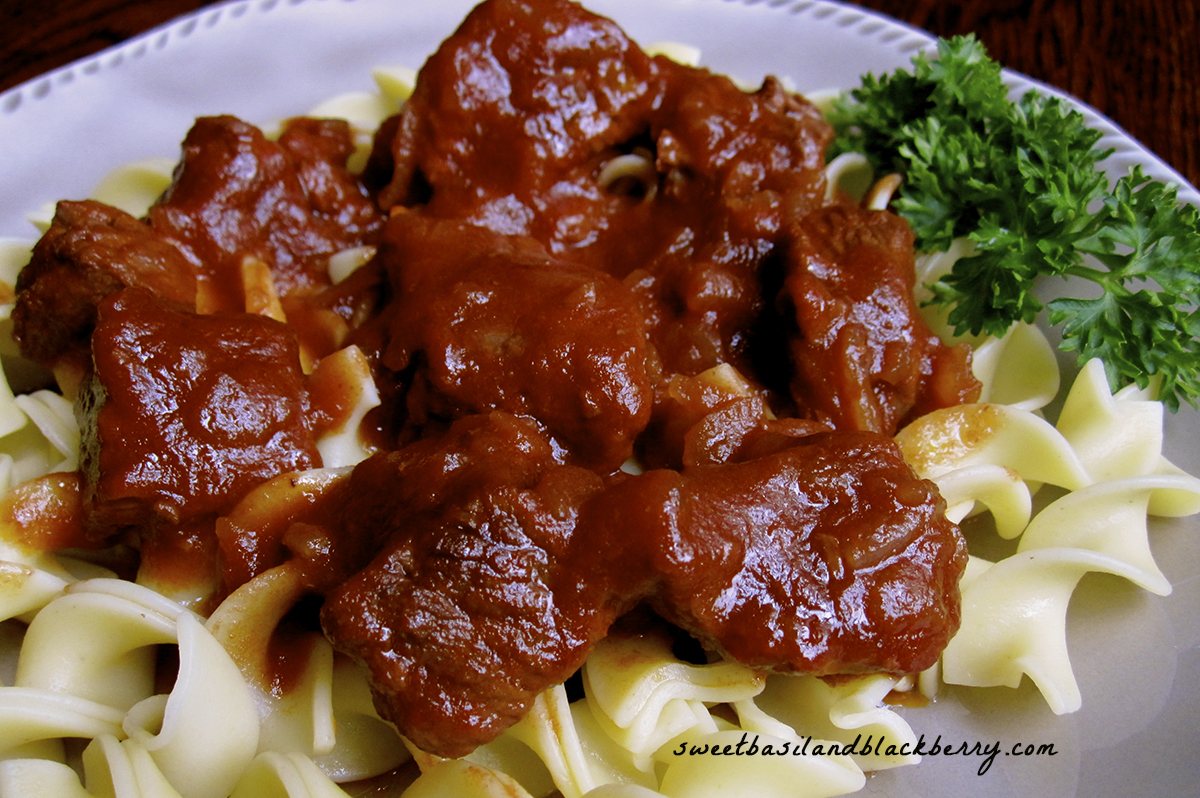 I prefer the meat and sauce over wide egg noodles, but it is delicious with mashed potatoes.  The aroma of Beef Burgundy baking over the two hours fills the entire house, mouth watering, to say the least.  Several years ago, I lacked having the entire cup of burgundy that the recipe called for, so I substituted a leftover red wine.  Honestly, I couldn't tell much difference, and now I prefer the dish prepared with whatever red wine I have on hand.  Usually some left over Pinot Noir does the trick!!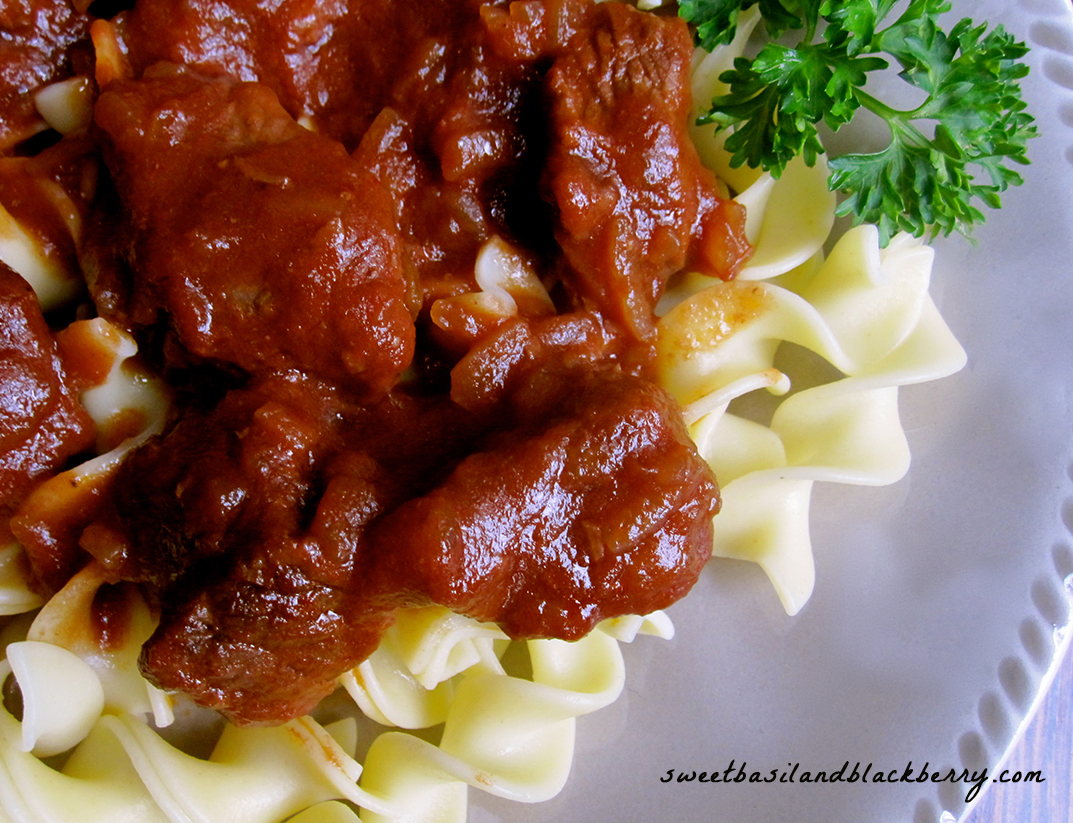 Don't forget to serve with some crusty bread, the sauce is heavenly!
Beef Burgundy
Ingredients
1 pkg dried onion soup mix
1 can tomato sauce (8 oz)
1 cup burgundy or  dry red wine
stew meat or round steak
Directions
In small bowl, stir together onion soup, tomato sauce and wine.
Place stew meat or round steak (cut into small pieces) in baking dish and cover with soup mixture.
Bake uncovered in 400 degree oven until sauce bubbles.
Reduce heat to 300 degrees and bake covered for a total of 2 hours.