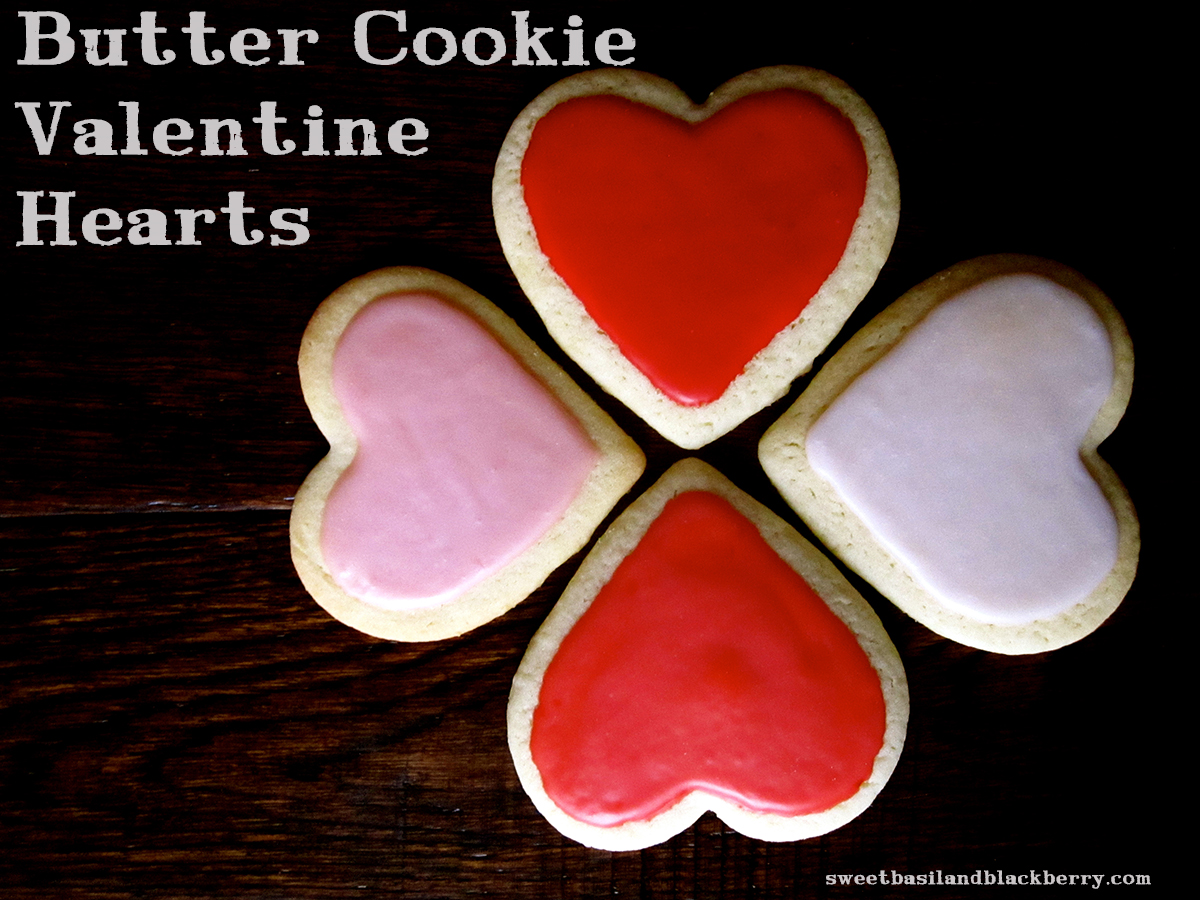 As a child, I loved watching my grandmother navigate her kitchen, she was so organized and kept such a tidy work area while she baked.  I can still hear her matter-of-fact instruction, "A good cook cleans as she goes" to this day.  She made me the baker I am today.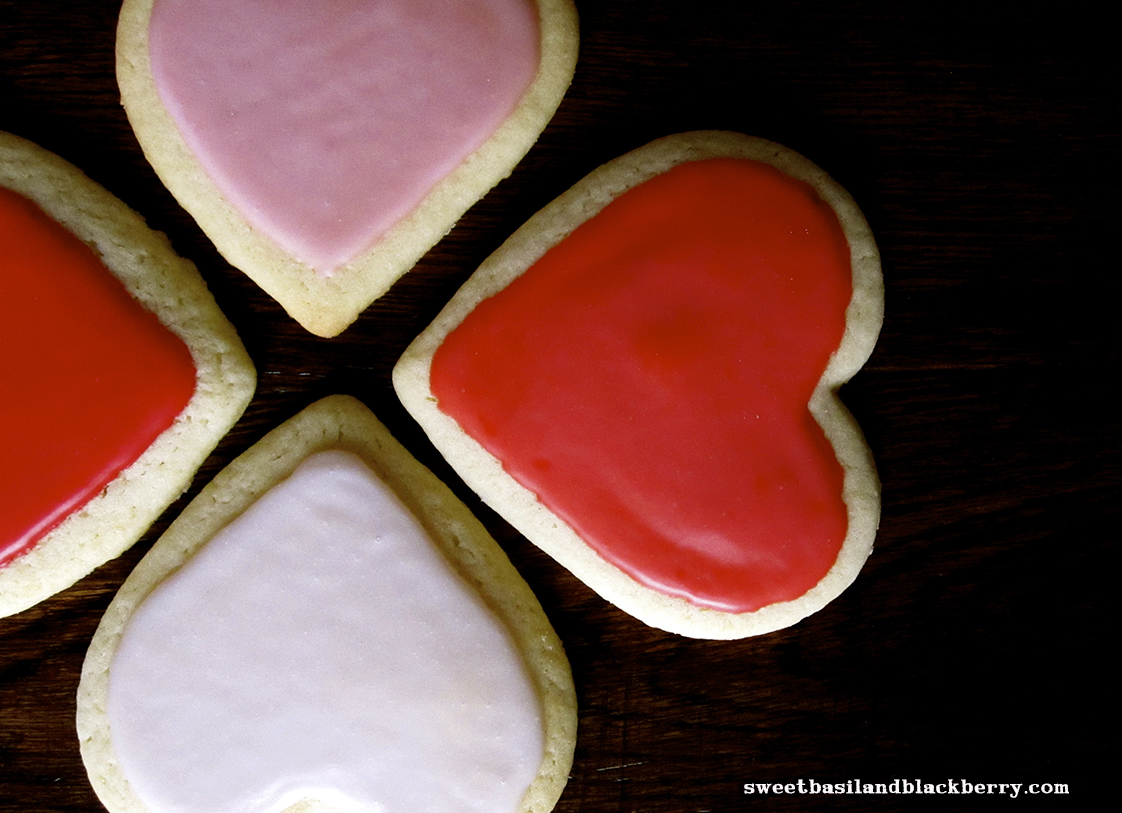 I inherited my grandmother Meme's (too numerous to count) collection of cookie cutters.  A variety of animals, leaves, snowmen and about a million hearts (not really, but probably 20!)  Big, little, smooth or fluted edges, the hearts came in all sizes.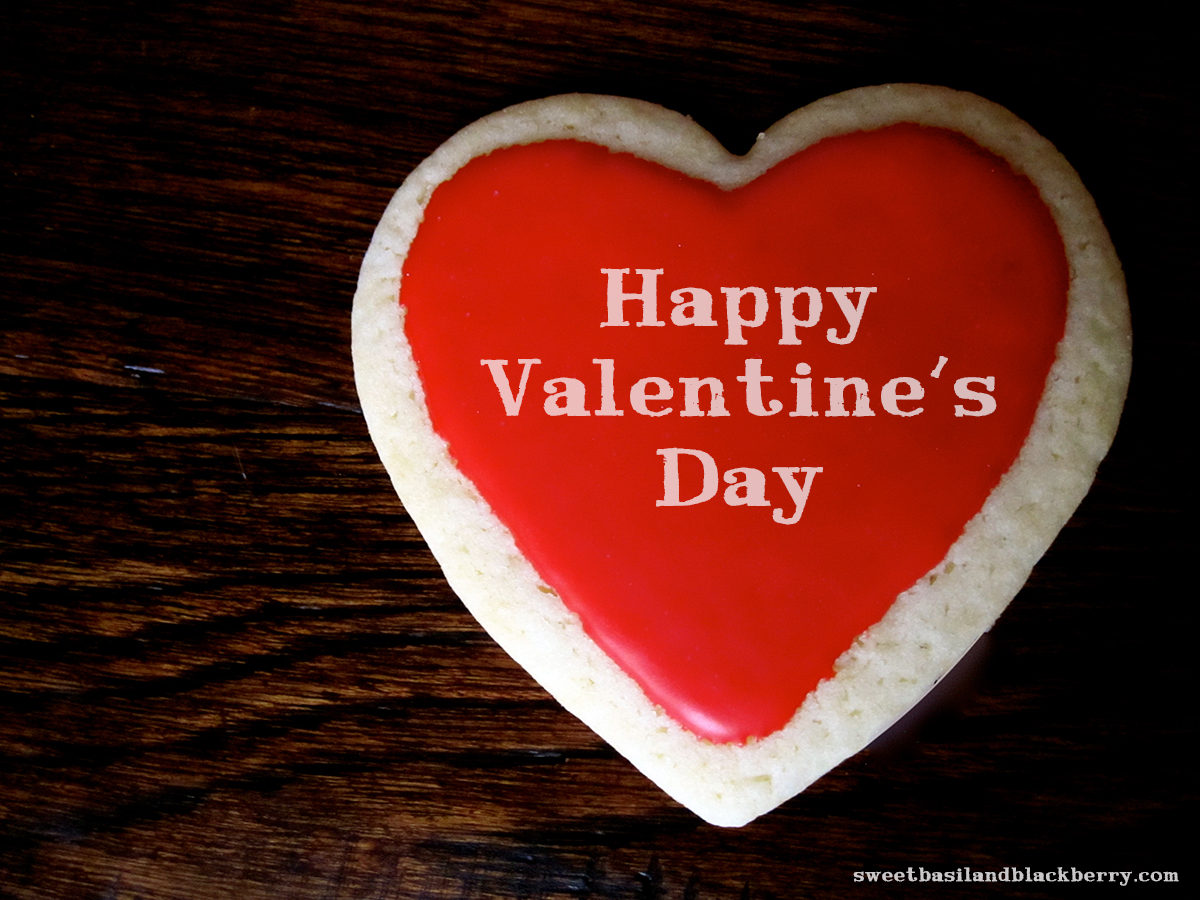 One Valentine's Day we baked heart shaped butter cookies, with the grande finale, an extra large cookie that she lovingly piped Happy Valentine's Day in the center. It was magnificent and devoured within minutes!  Even now I think of that day and miss her sweet instruction in the kitchen.  Meredith and I attempt to carry on that tradition of baking cookies for  holidays (really, any occasion we deem necessary, in the proper shape, of course!)
Butter Cookies
Ingredients
1 cup butter softened
1 cup sugar
1 egg
2 tablespoons orange juice
1 tablespoon vanilla
2 1/2 cups all-purpose flour
1 teaspoon baking powder
Directions
Cream together butter and sugar
Add egg and continue to beat until smooth
Add vanilla and orange juice
Add baking powder and flour, beating on low speed until well combined
Divide dough into thirds, shape each one into a ball, wrap in plastic wrap and flatten into disk
Refrigerate 2 to 3 hours
Preheat oven to 400 degrees
Roll out dough on lightly floured surface 1/8 to 1/4 inch, cut with cookie cutters and place on ungreased  cookie sheet 1 inch apart.
Bake 6-10 minutes (until edges are lightly browned)
Cool completely
Frost and decorate
Icing
Combine 2 cups powdered sugar, 1/2 teaspoon vanilla and 1 teaspoon milk
Whisk until smooth, adding additional milk in small amounts (1/2 teaspoon at a time) to reach desired consistency. Don't worry, you can always add more powdered sugar if you get it too thin! (I like the consistency to be about like Elmer's Glue) Add food coloring, and frost away!
*recipe adapted from the Land O' Lakes Best Ever Butter Cookie
**Mere likes to use powdered sugar instead of flour when rolling out the dough!!