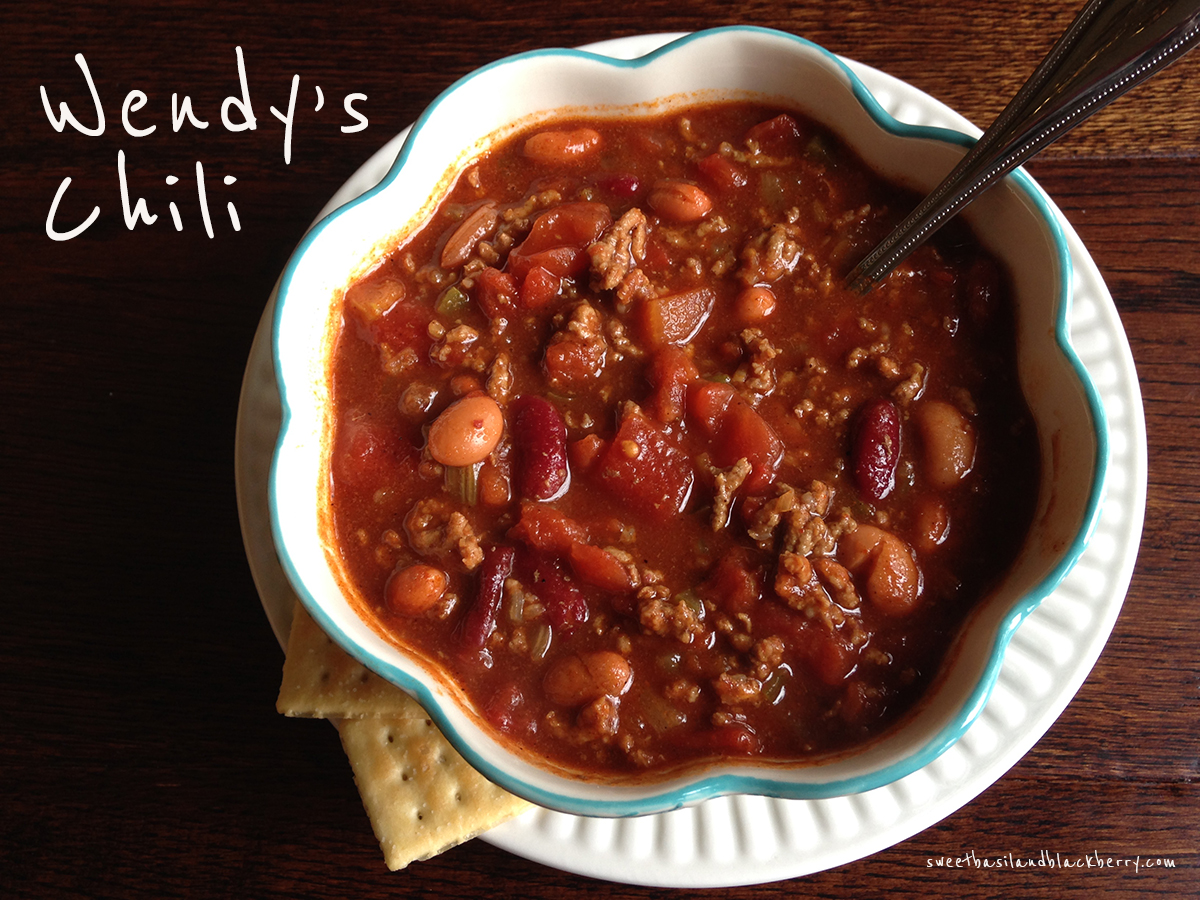 Winter just won't end!  It is the middle of March, and tomorrow is supposed to be cold and dreary again.  Enough already!! This winter definitely proved to be a cold one for most of the country.  By now, my herb garden should be planted and the rose bushes, beginning to bloom.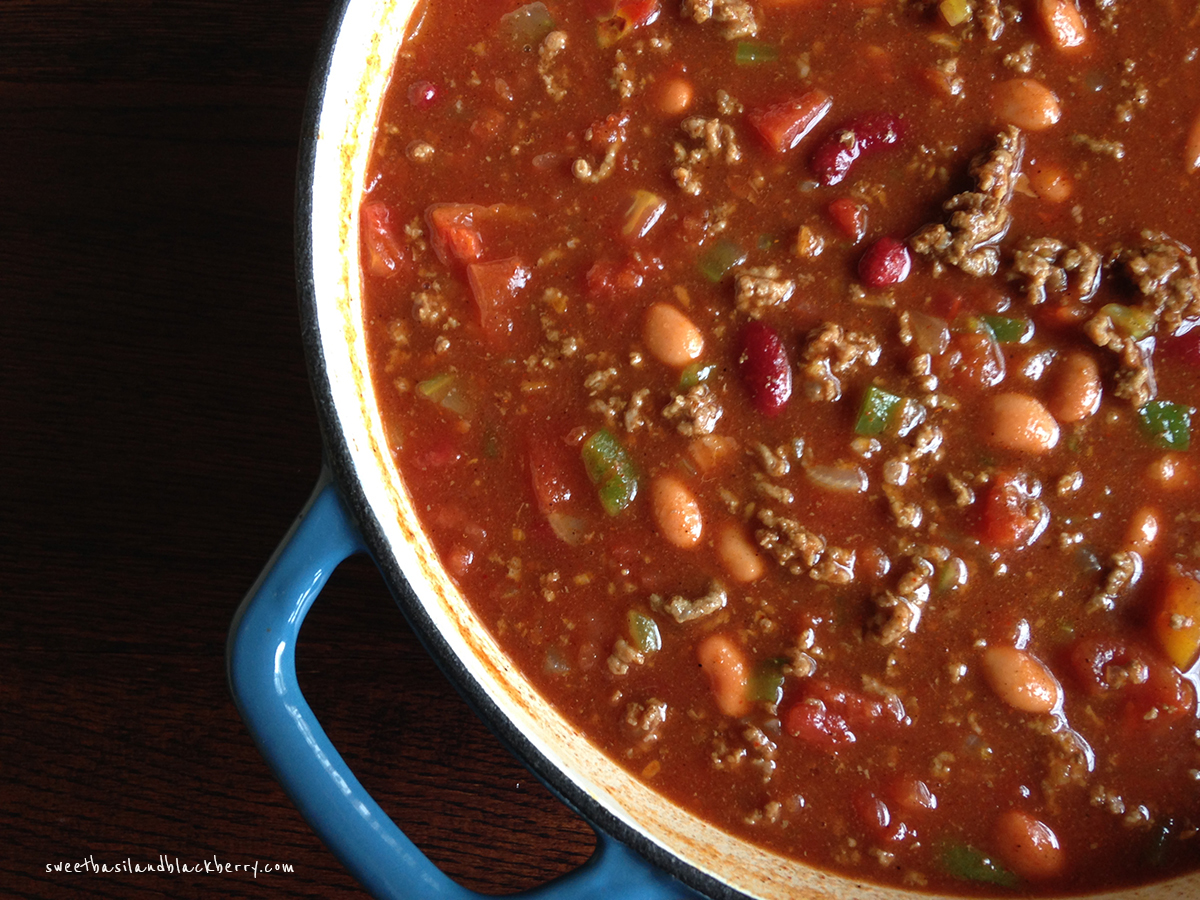 With the current forecast for cold and dreary, a steaming pot of chili sounds good.  I love Wendy's chili, low fat and low sugar, so delicious.  I found this excellent recipe on allrecipes.com, about the closest substitute for that yummy Wendy's chili.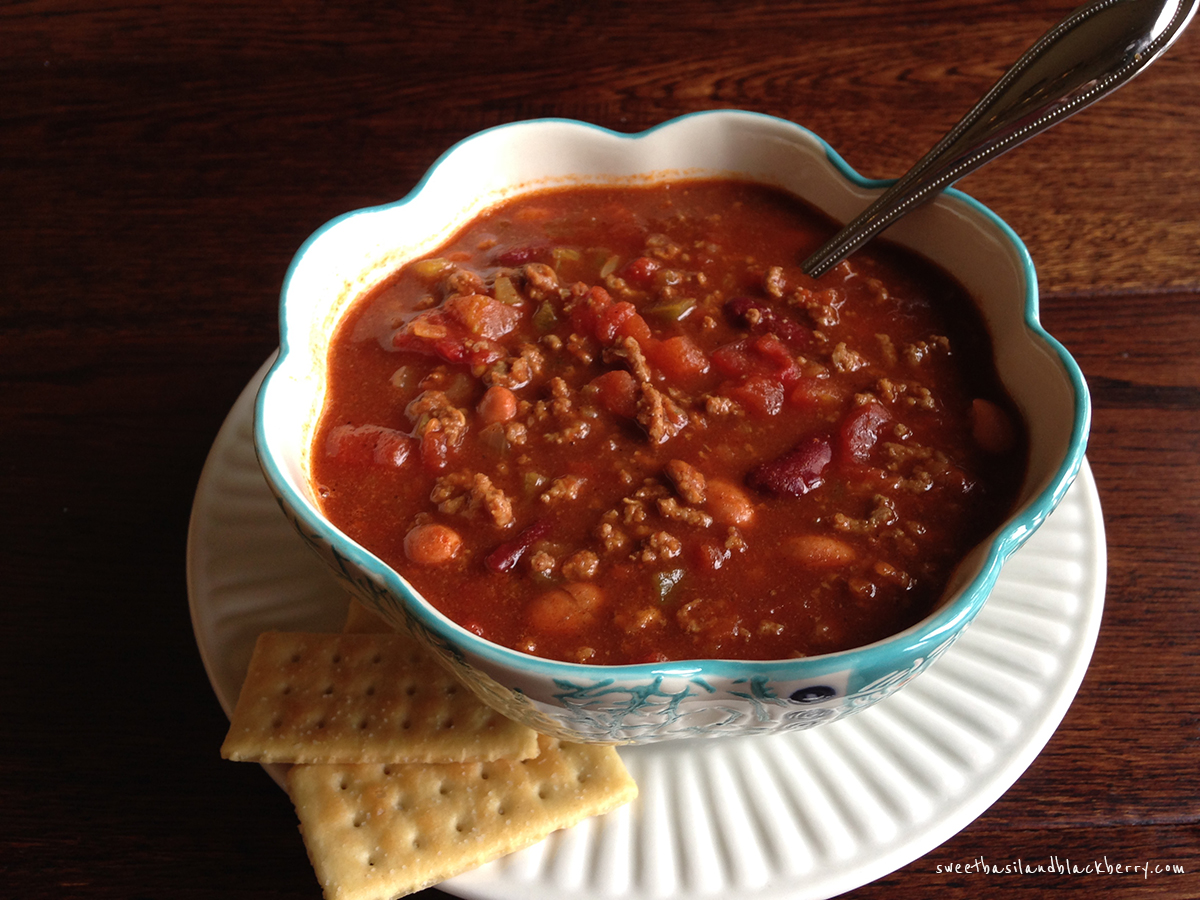 Maybe because Easter is so late this year, Winter just felt like hanging around.  Ok Winter, this is your last hurrah!  I'm ready for whatever cold and dreary you can throw at me, I have my pot of Wendy's chili.                                                         Please send Spring soon!
Wendy's Chili
Ingredients
2 pounds ground beef
2 stalks celery, chopped
1 onion, chopped
1 green bell pepper, chopped
3 (14 ounce) cans diced tomatoes
1 (10 ounce) can Rotel
1 (14 ounce) can tomato sauce
1 cup water
2 (1.25 ounce) McCormick mild chili seasoning
1 (14 ounce) can Kidney beans, undrained
1 (14 ounce) can pinto beans, undrained
salt and pepper to taste
1 tablespoon white vinegar
Directions
Brown ground beef in large dutch oven or soup pot.  Stir in celery, onion and green pepper and cook until onion is translucent.
Stir in chili seasoning packets.  Add diced tomatoes, Rotel, tomato sauce and water.
Add kidney beans and pinto beans, season with salt and pepper.  Bring to a boil, then reduce heat and simmer for 1 hour.  Stir vinegar into chili.
Adapted from the Just Like Wendy's Chili recipe on allrecipes.com