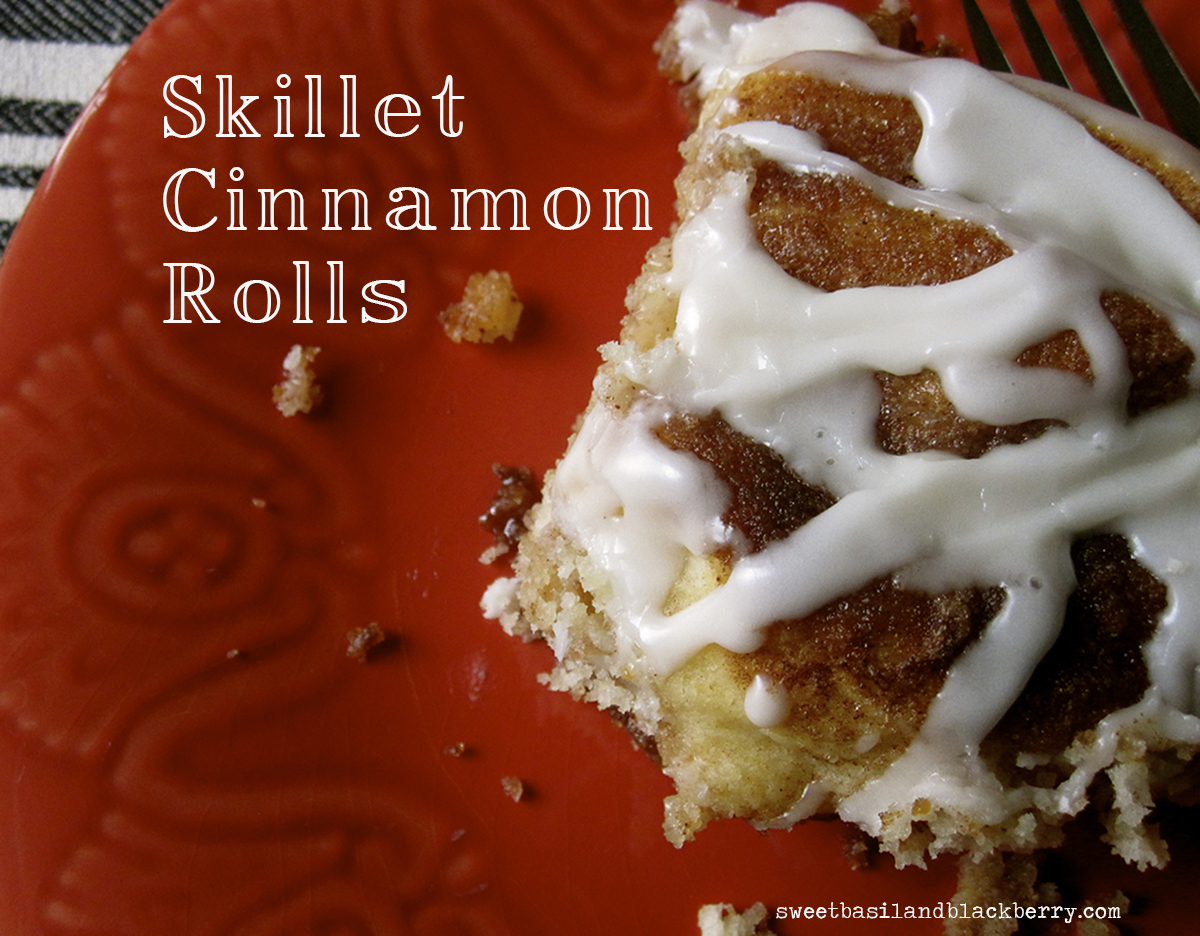 My family loves biscuits, they also love cinnamon rolls, but my baking skills involving yeast are seriously lacking.  The word yeast in a recipe gives me palpitations and causes my hands to sweat.  Years ago I attempted the (suppose to be easy) bread making with a starter, totally flopped!  On the other hand, I love making biscuits with Bisquick® baking mix. What's not to love….everything is already measured and mixed in that beautiful yellow box,  just add milk!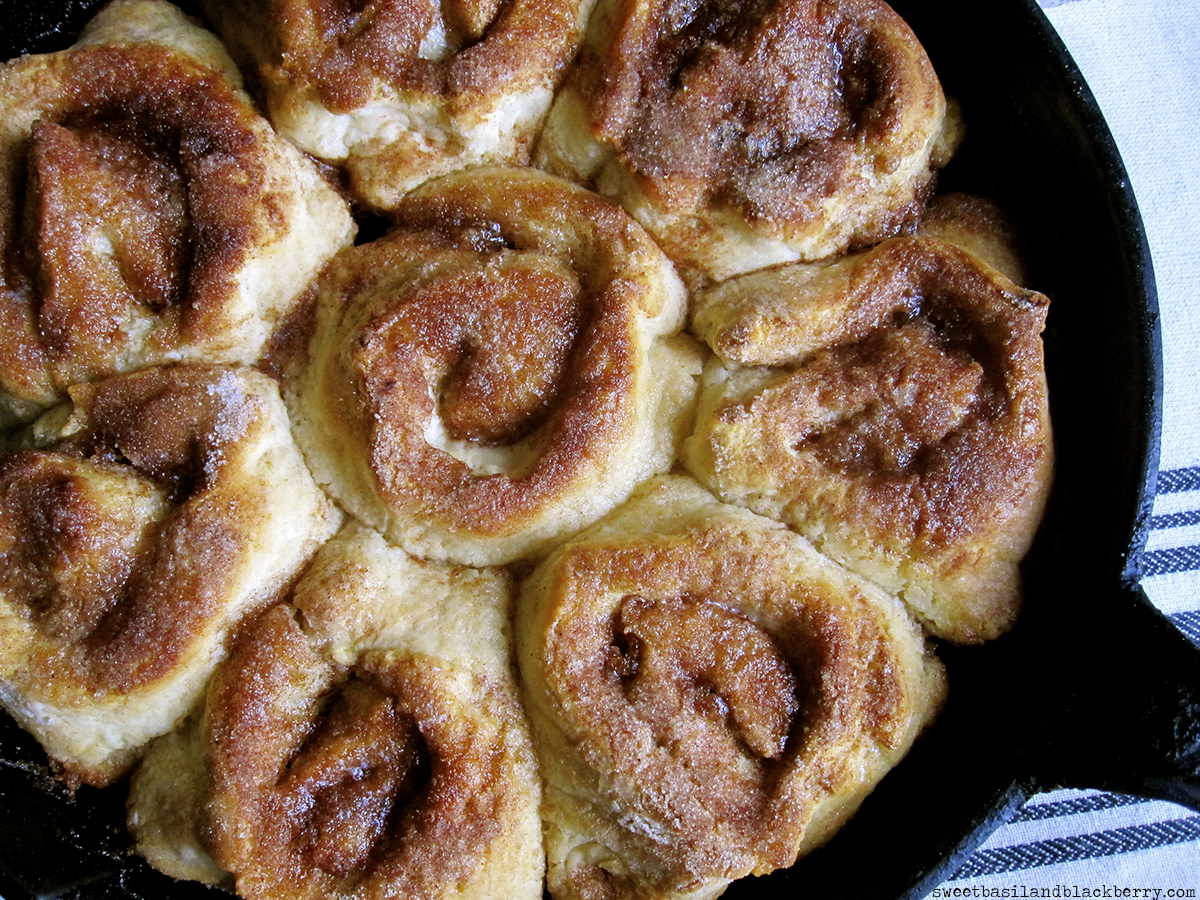 With the family's love of cinnamon rolls, I experimented for years until finally creating this recipe.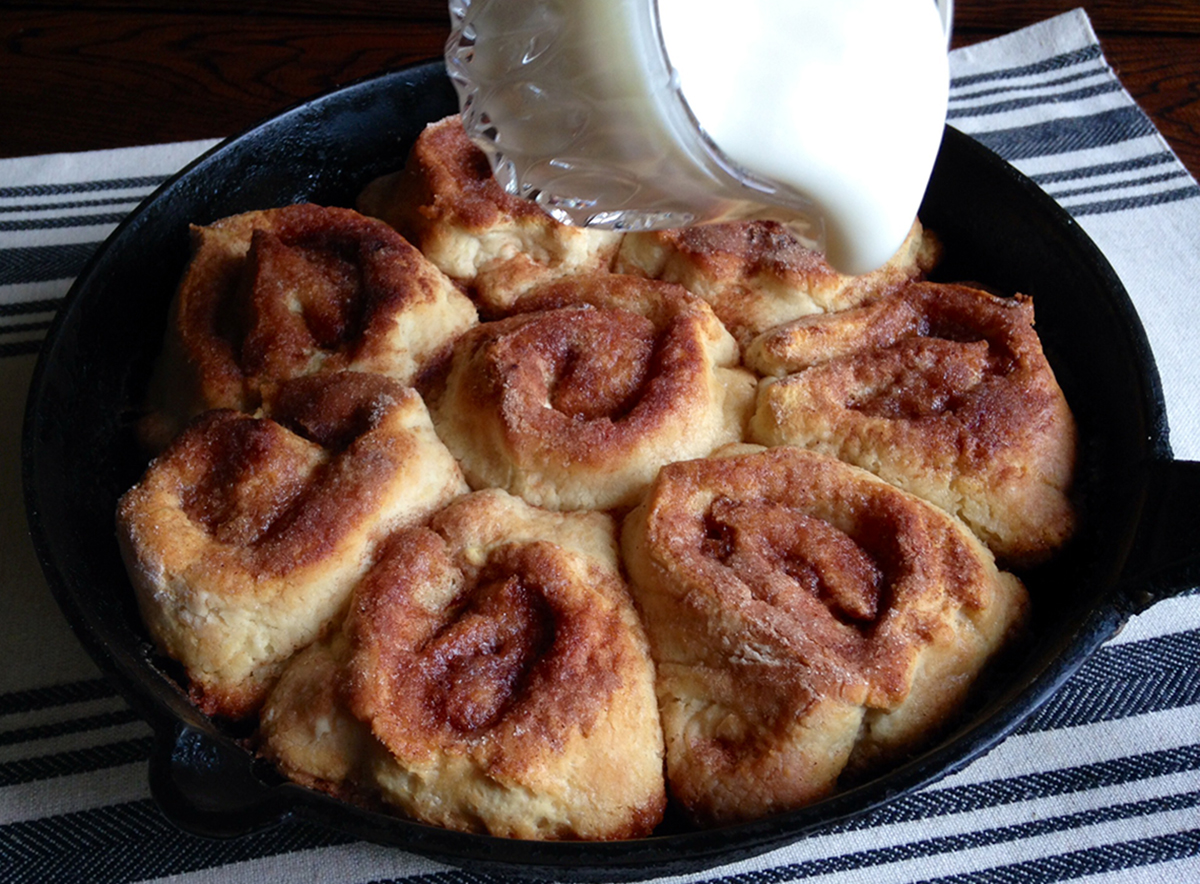 Baking the cinnamon rolls in a piping hot cast iron skillet with melted butter, pole vault them to a whole new level. When the butter, sugar and cinnamon combine in the skillet, something magical happens.  The crusty, sugary edges open up to a soft biscuit like center.  Delicious!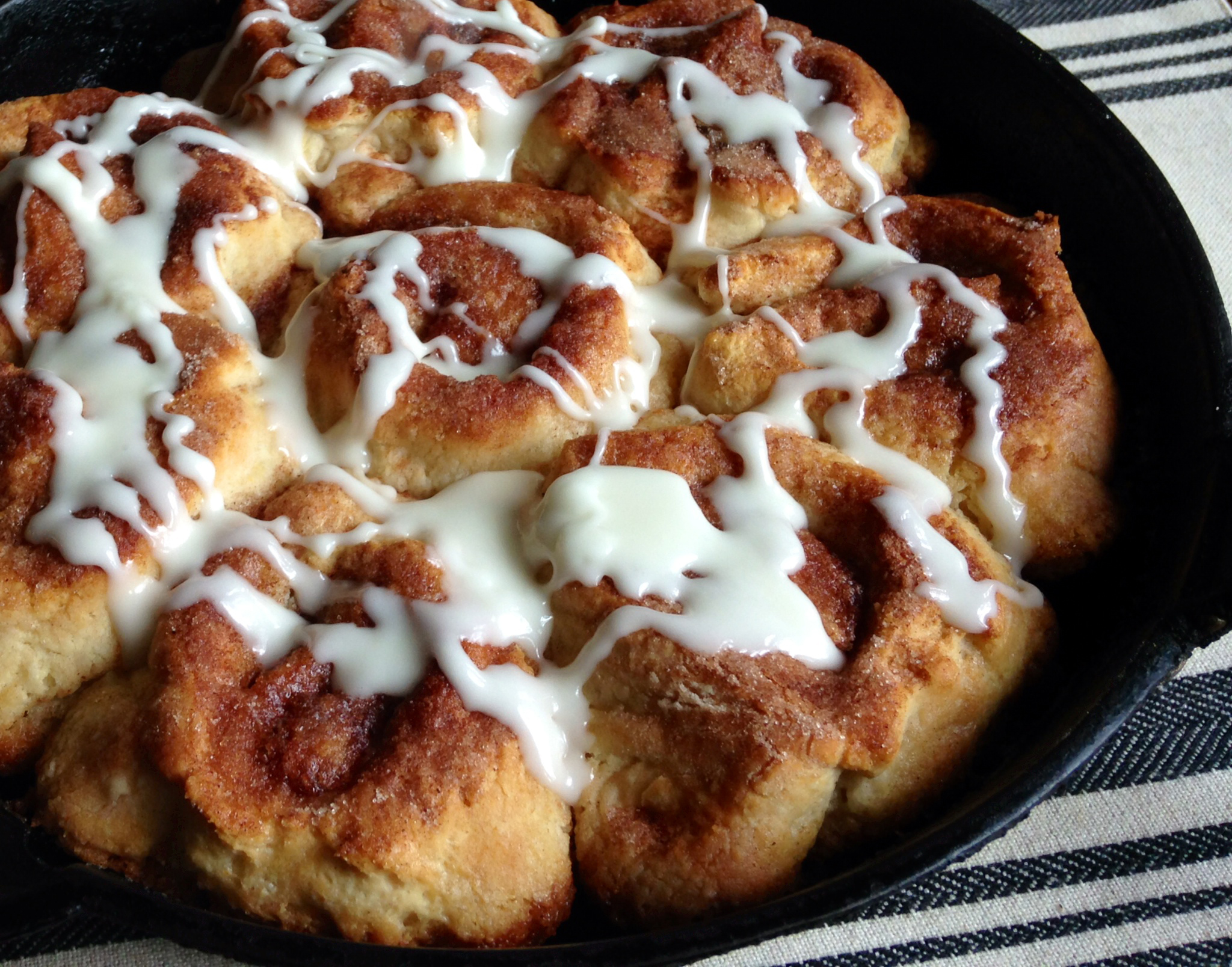 I just finished watching one of those cooking episodes about baking bread with yeast and I'm sure that I completely zoned out after  mention of the "Y" word.  Hey, as long as the family likes the biscuit cinnamon rolls, it's all good.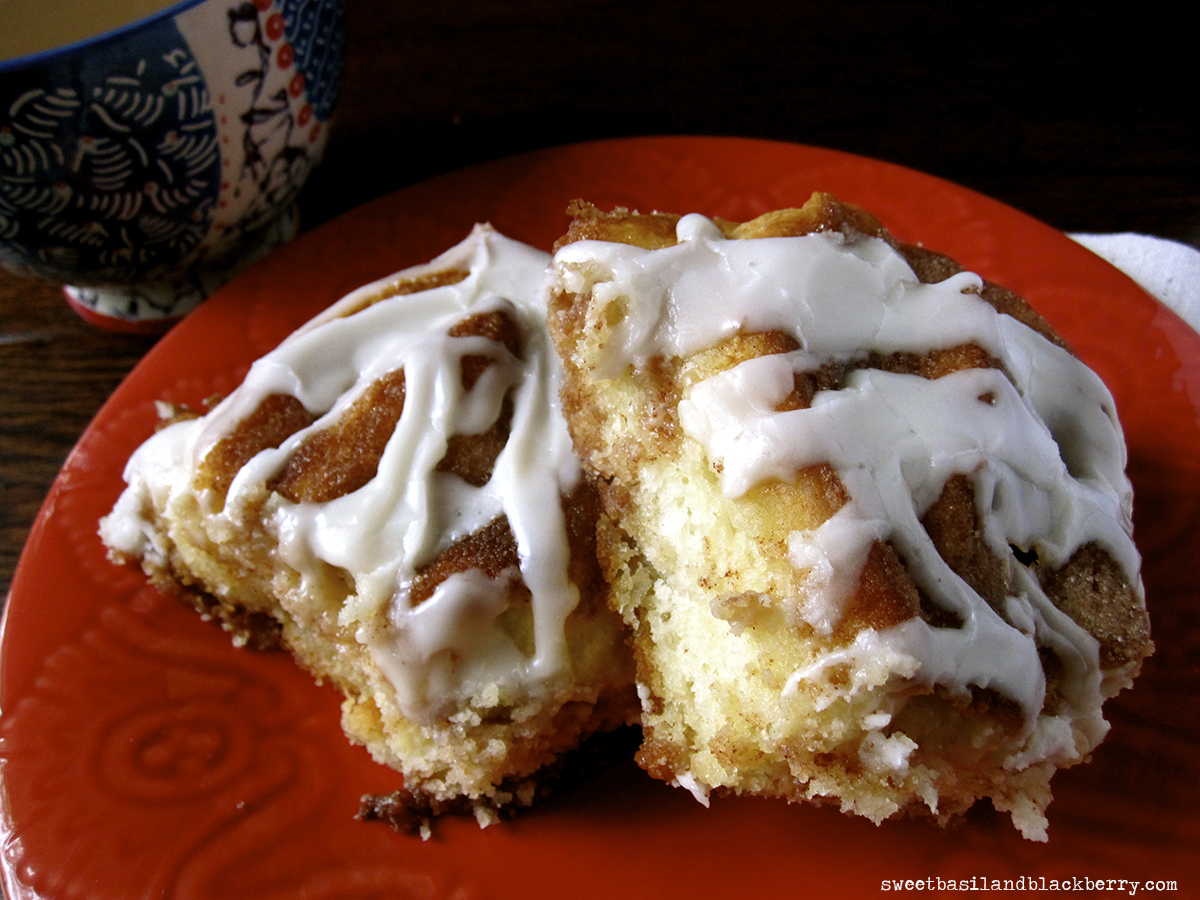 Ingredients
3 cups Bisquick®
1 cup milk
1 stick butter, divided
2/3 cup sugar
1 tablespoon cinnamon
Flour
Directions
Preheat oven 400 degrees.  Combine sugar and cinnamon in a small bowl and set aside
Combine baking mix and milk, it will be thick and sticky
Turn out onto a floured surface and knead for about a minute (a nice amount of flour to prevent sticking)
Pat the dough into a 8×10 inch rectangle, and spread 1/2 stick softened butter (not completely melted, but soft)
Sprinkle 1/2 of the cinnamon sugar over the dough
Roll the rectangle lengthwise, ending with the seam down, cut into 8 rolls
Place skillet with 1/2 stick butter in oven for 5-10 minutes, until butter is melted
Remove from oven and carefully add cinnamon rolls into hot skillet
Sprinkle with remaining cinnamon sugar
Bake 18-20 minutes
Top with icing if desired:
1 cup powdered sugar
1 teaspoon vanilla
2-3 tablespoon half n half or cream
Stir until smooth and pour over hot rolls