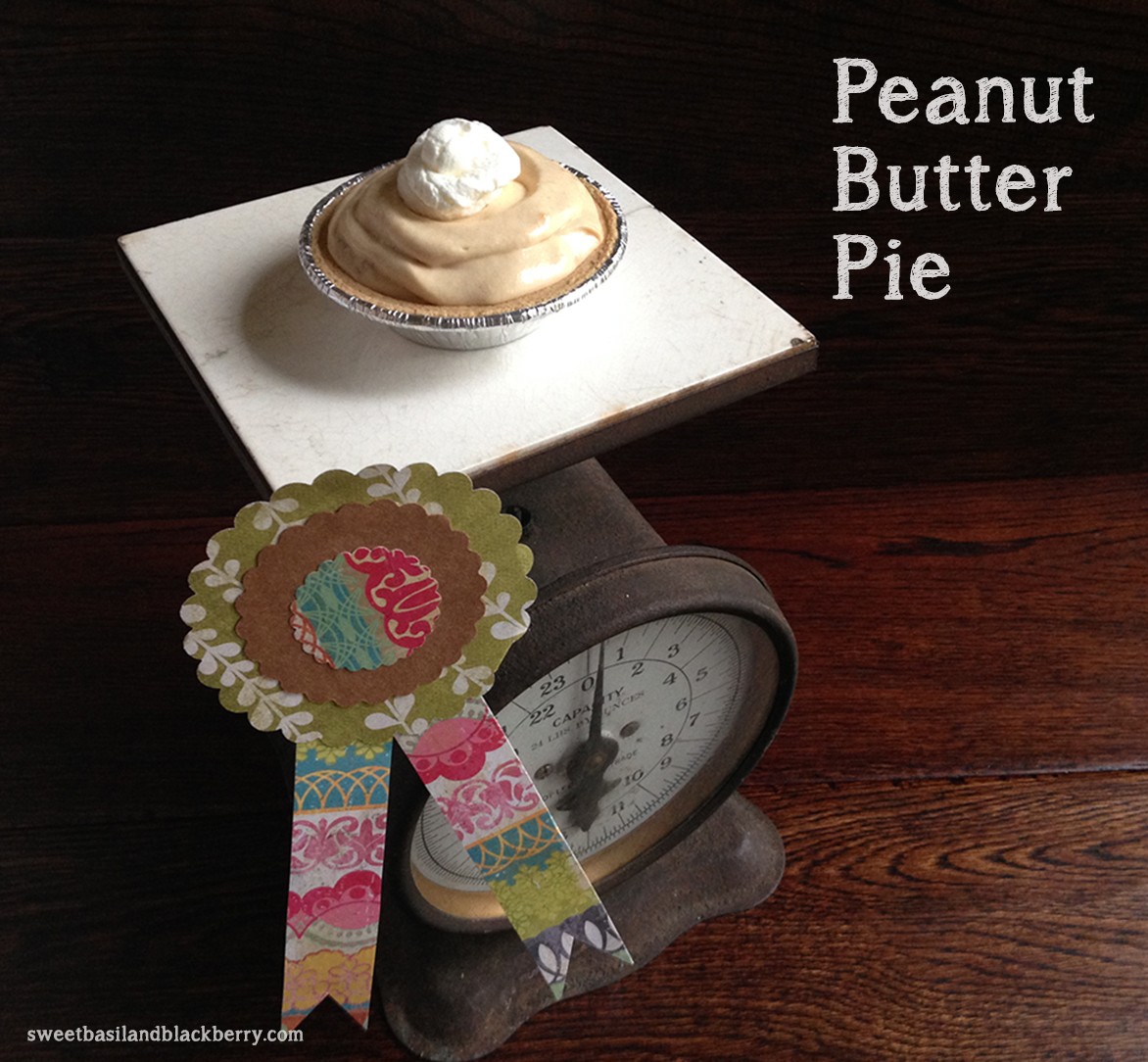 Part time receptionist and crime fighter, full time cat lover and blogger, a busy Angeline willingly helped a challenged me through the last year with my blog maintenance.  She amazes me with all she can accomplish, especially the delicious goodies she brings to work to share.  I love peanut butter and I love pie, so this was definitely a no brainer, and when Angeline declared this recipe was award winning, my pie loving ears perked up!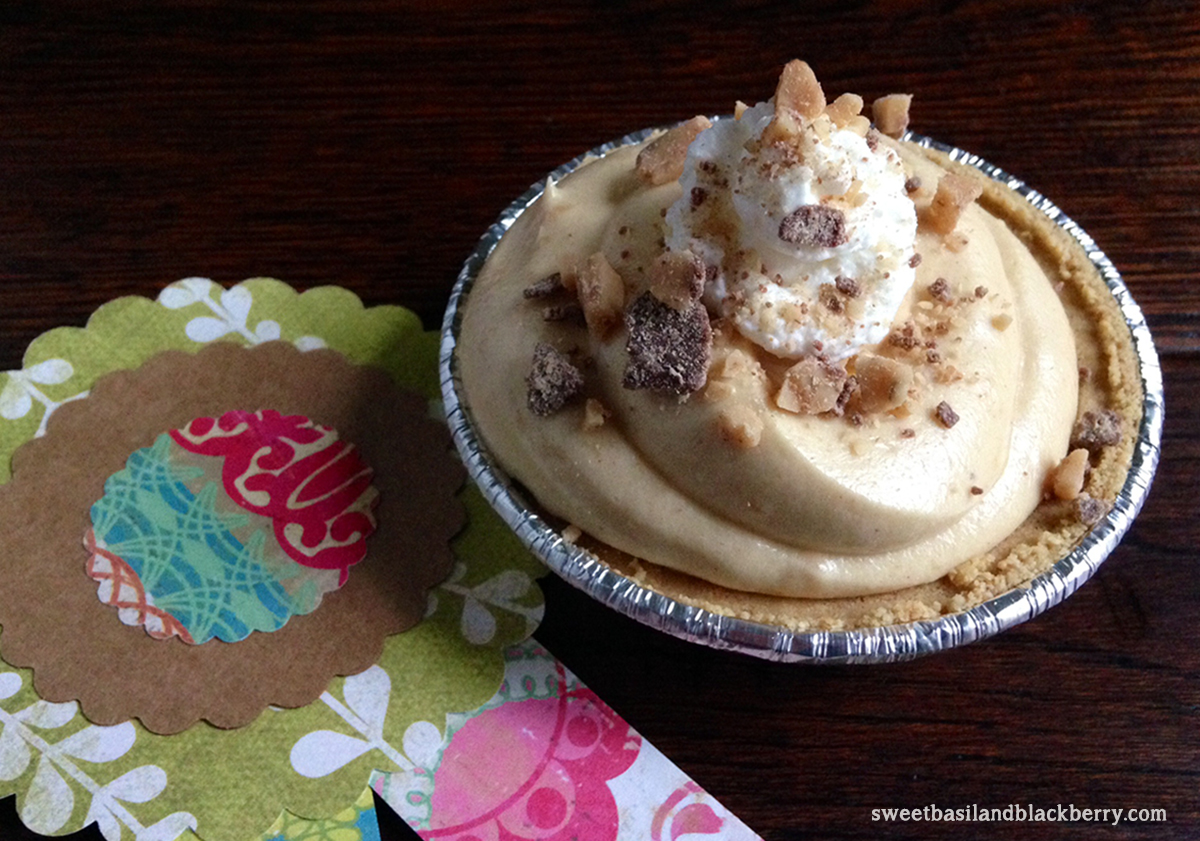 When I say easy, I mean it. (You know I'm not one to post something complicated)  Given a choice between whipped topping (Cool Whip®) and real whipped cream, the latter will always prevail with me.  I was unsure if the pie would even turn out with real whipped cream, but it was worth a shot, and it didn't disappoint.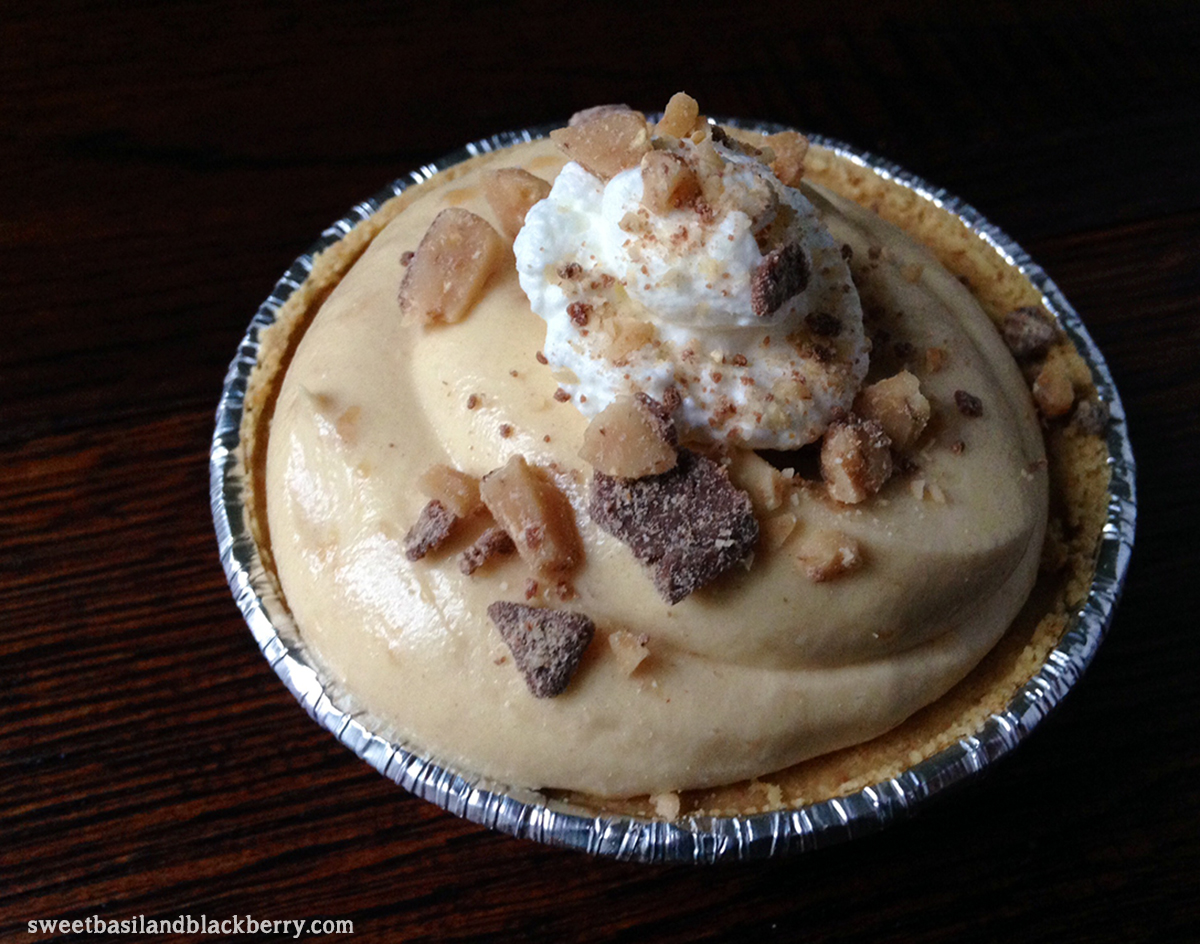 When looking for a prepared graham cracker crust, I stumbled upon these mini pie crusts, 6 to a package.  The inspiration hit in the baking aisle of the store to make cute little mini peanut butter pies!  One mini was just enough to satisfy my sweet tooth.  No peanuts to top these little guys?  No worries, chocolate toffee bits provided the perfect crunch.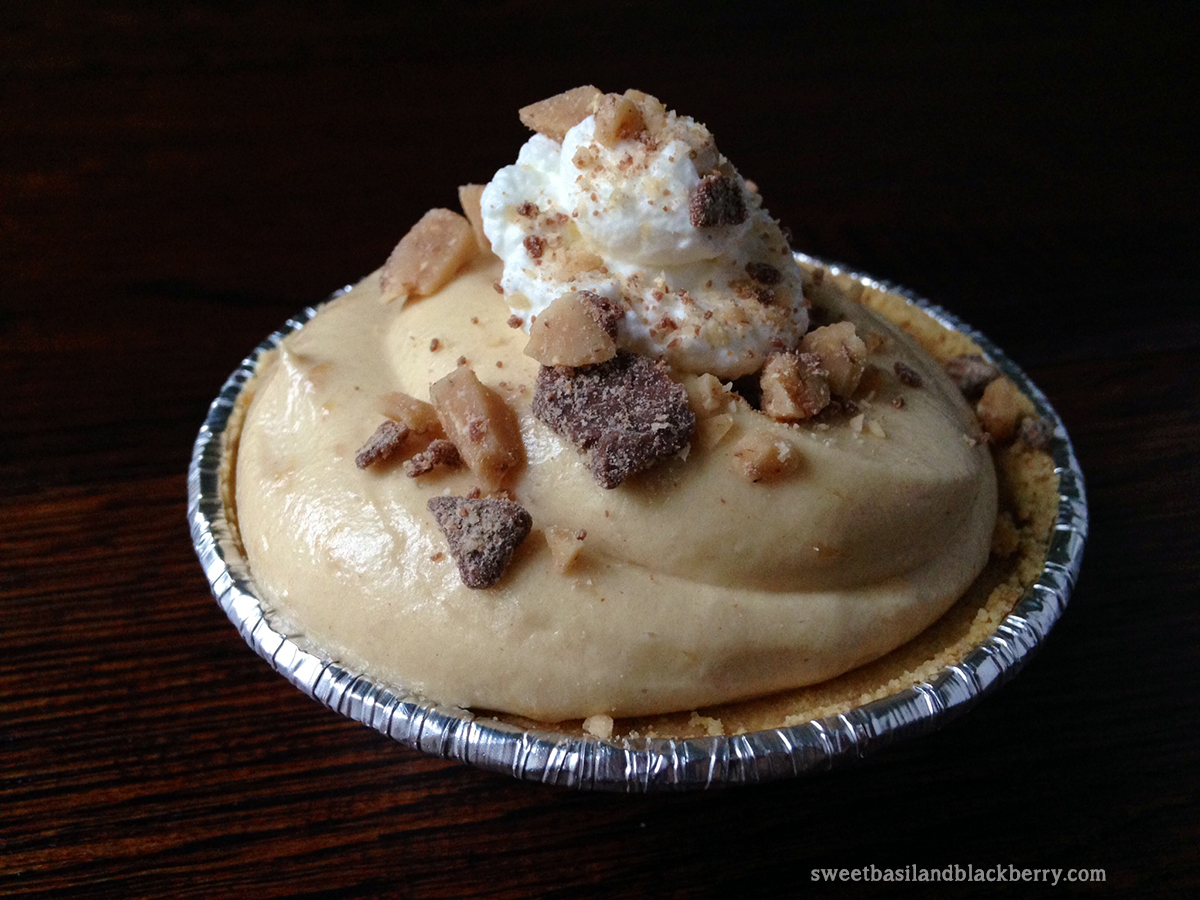 Angeline deserves a million blue ribbons for all she contributes, I will never be able to repay all the help she has given me.  Thank you, sweet Angie!
Peanut Butter Pie
Ingredients
8 ounces cream cheese, softened
1/2 cup smooth peanut butter
1/2 cup powdered sugar
1/2 teaspoon vanilla
12 ounces Cool Whip® thawed
Graham cracker crust
Directions
Mix cream cheese, peanut butter, sugar and vanilla until smooth
Fold in 1/2 of the Cool Whip®
Pour mixture in a graham cracker crust
Spread remaining whipped topping on filling
Refrigerate at least 1 hour
Sprinkle with chopped peanuts (or chocolate toffee bits)
*Instead of Cool Whip® I used 2 pints of whipping cream, beaten till stiff peaks, and 1 cup powdered sugar.