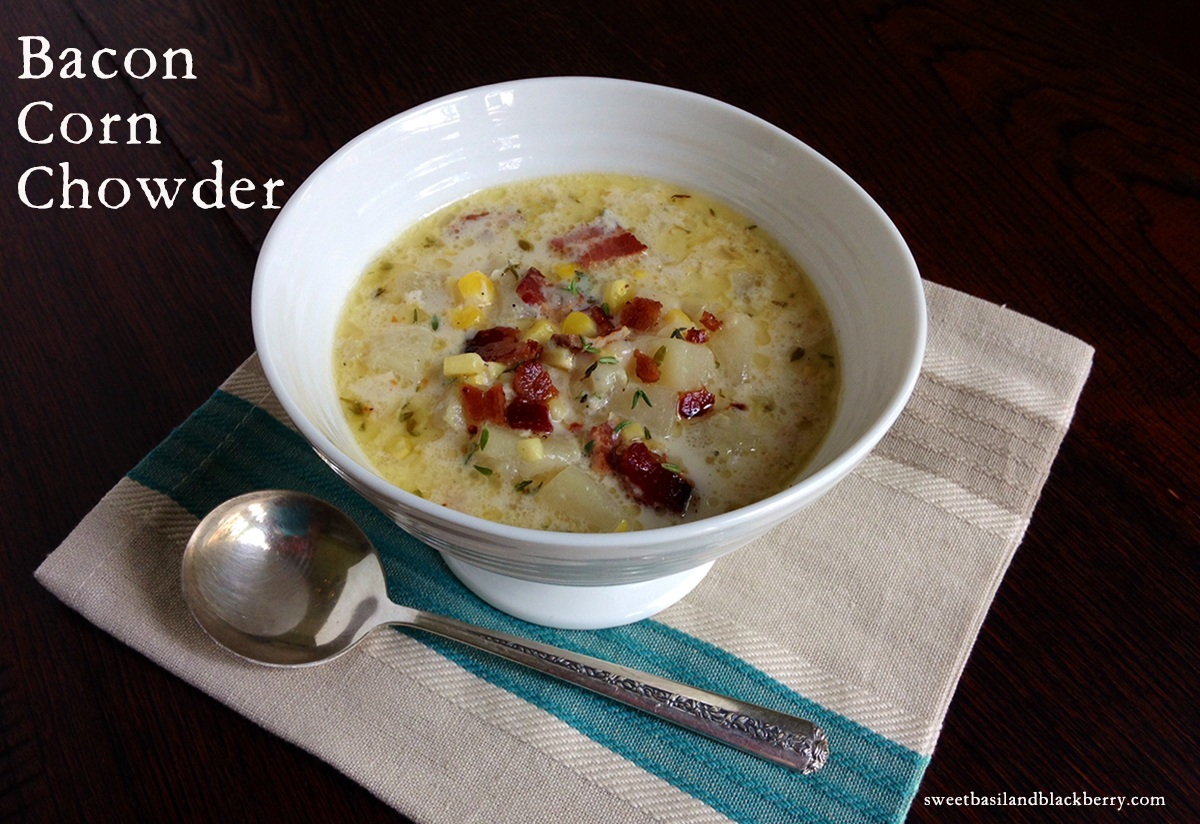 Despite the summer like weather for the beginning of Fall, Bacon Corn chowder, is on the ticket.  My plan, crank the air down to about 65 degrees, put on a sweater (with shorts, of course) and enjoy a bowl of chowder. How about that for a Fall celebration?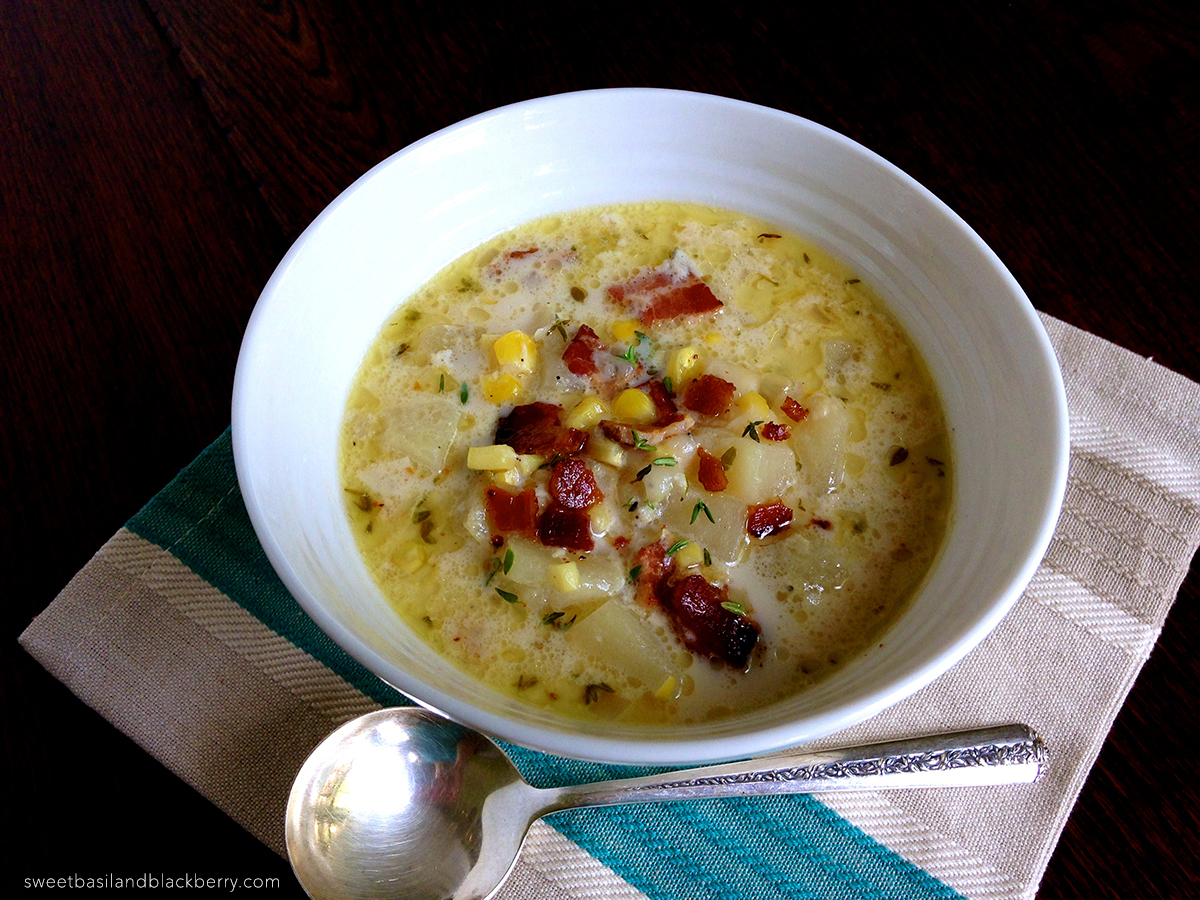 You can never be misled by bacon, as far as I'm concerned.  The applewood smoked bacon and it's drippings add so much flavor, and I adore fresh picked thyme as a seasoning in soups, a nice rustic flavor.  Mashing some of the soft potatoes will produce a thicker chowder, if that's your preference.  I don't mind it thin(ish)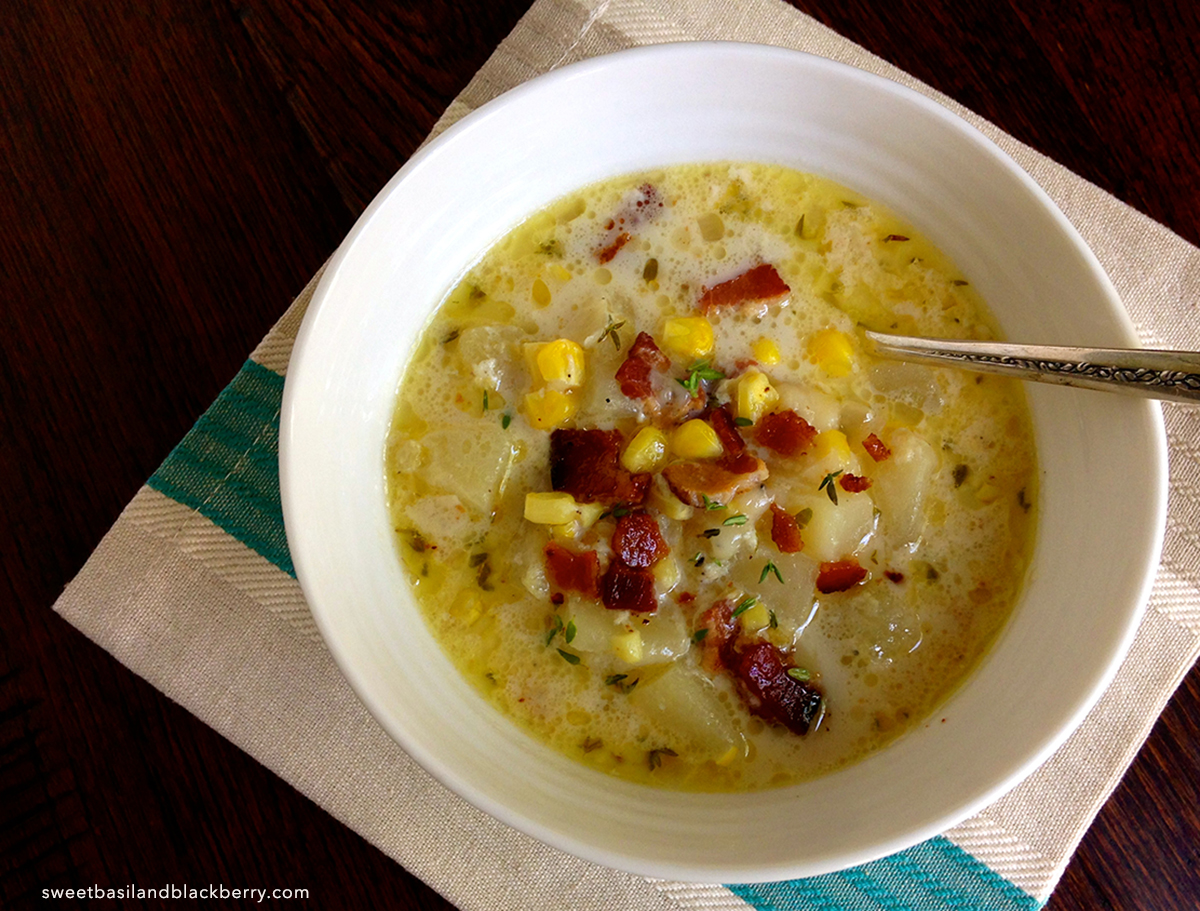 I am looking forward to (real) sweater weather and a pot of steaming chowder served with crusty french bread.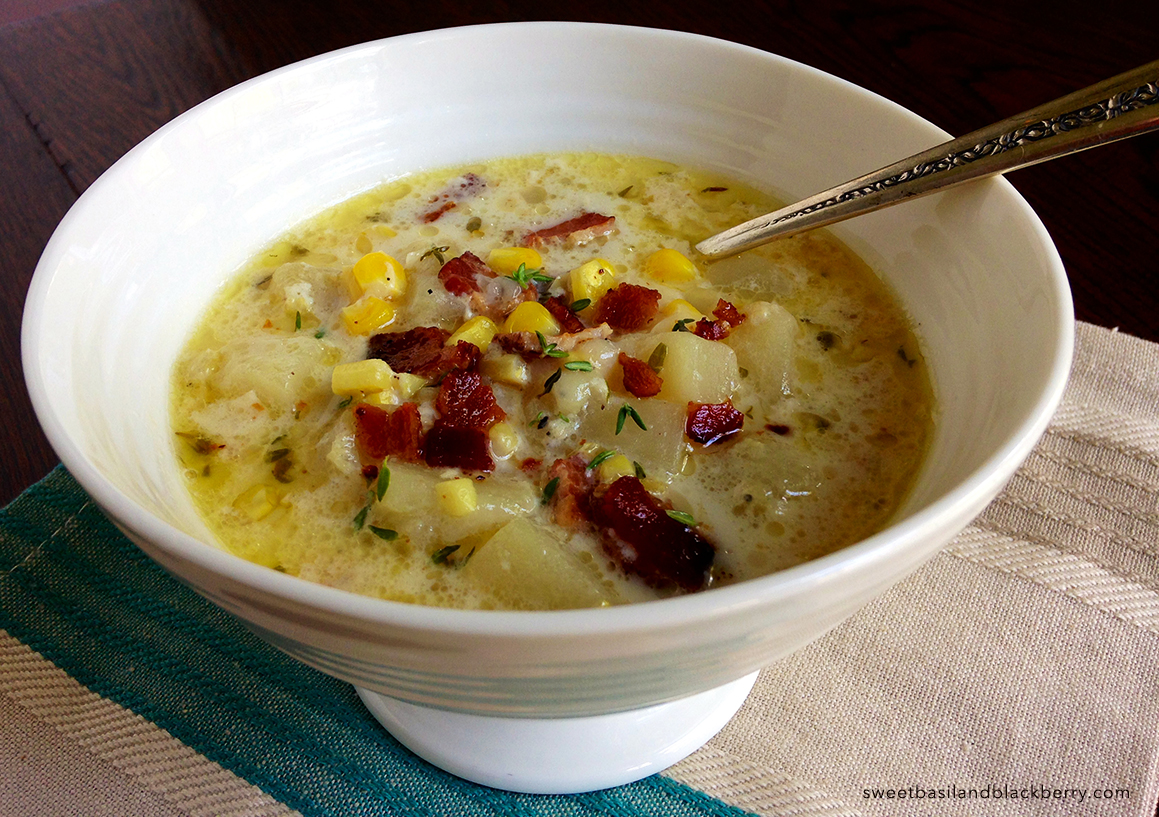 Happy Fall!
Bacon Corn Chowder
Ingredients
4 slices of applewood smoked bacon, cut in small pieces
1 small onion diced
2 baking potatoes, peeled and diced
2 ears of corn cut off the cob, or bag of frozen corn
32 ounce container chicken broth or stock
2 cups whole milk
1-2 tablespoon chopped thyme
salt and pepper to taste
Directions
Cook bacon in dutch oven until crisp, remove from pan and reserve grease
Saute' onion, potatoes and corn in the hot bacon grease until onions are translucent
Add chicken broth and bring to boil for 15 minutes
Reduce heat and add milk, thyme and 1/2 of the crispy bacon
Simmer until potatoes are fork tender
Salt and pepper to taste
Top with remainder of bacon
*Mash some of the potatoes to create a thicker chowder, if desired