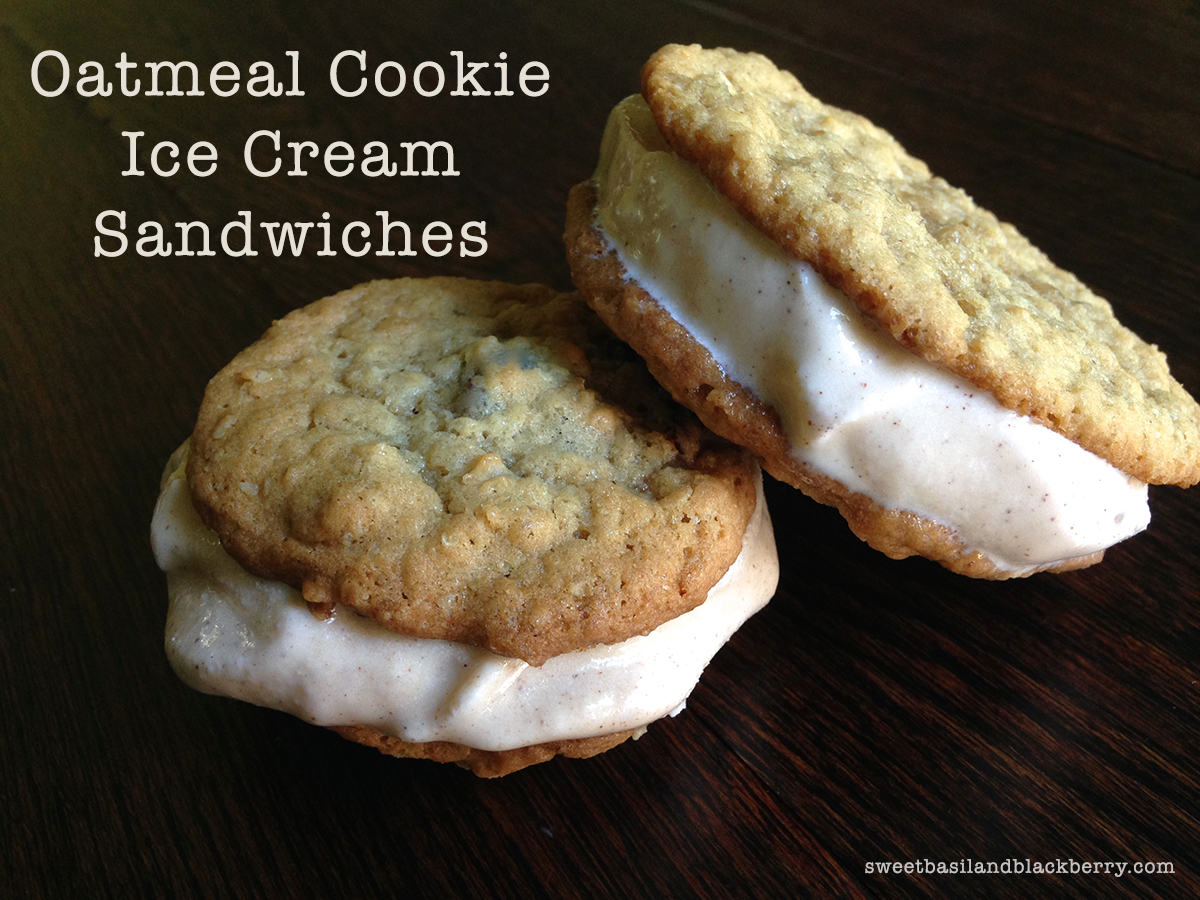 Several years ago, Sarah brought these delicious soft oatmeal cookies to share with all the "cookie lovers" at work.  They possessed that crunchy, chewy goodness, perfection in a cookie.  Why so good, they are made with Crisco®……..  Of course they are!  Crisco® has been around since 1911, and remains a staple in a southern kitchen.  Who knew?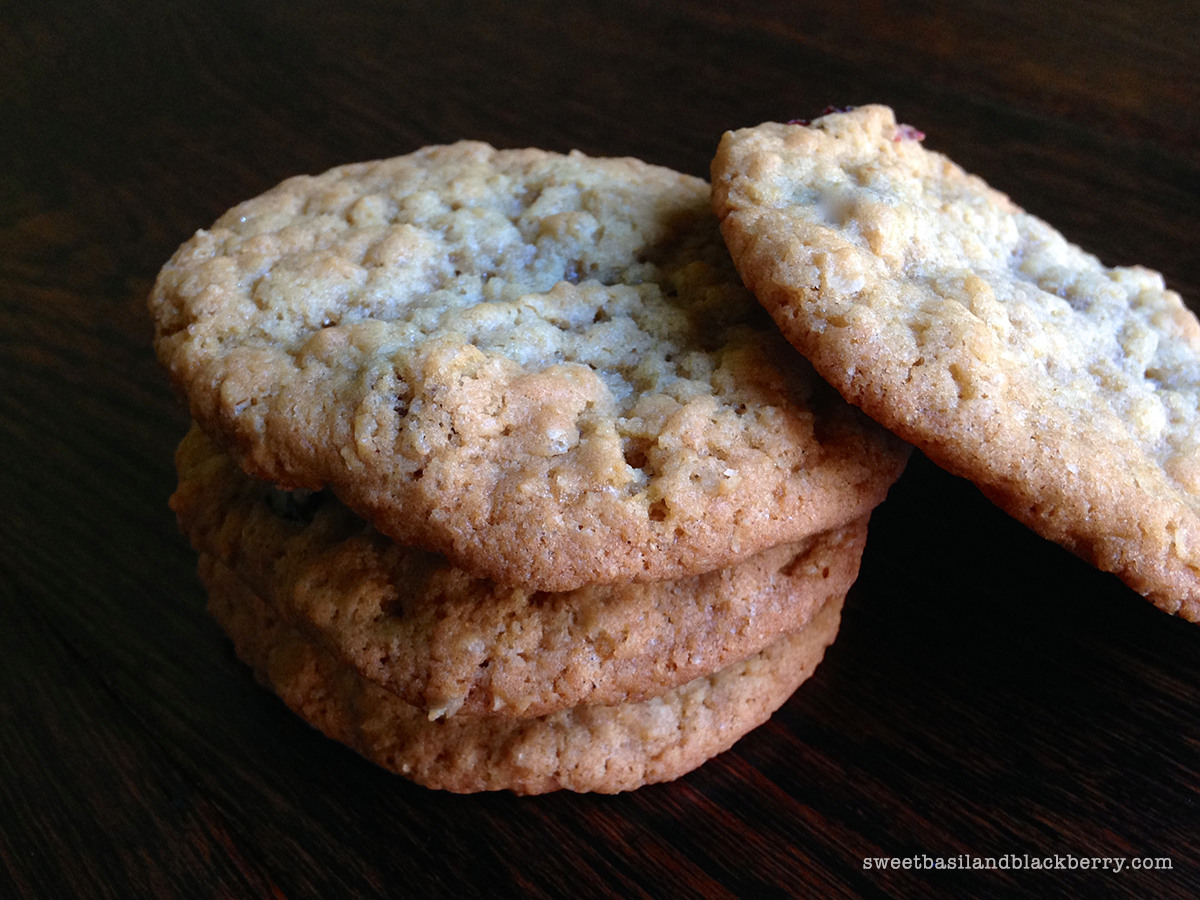 The warm (90 degree) fall day that I made these, inspiration hit me.  Cinnamon ice cream would perfectly complement that cookie. Even frozen with a scoop of ice cream smashed between them, the oatmeal cookie maintained it's soft, chewy consistency.  Perfect for an ice cream sandwich!!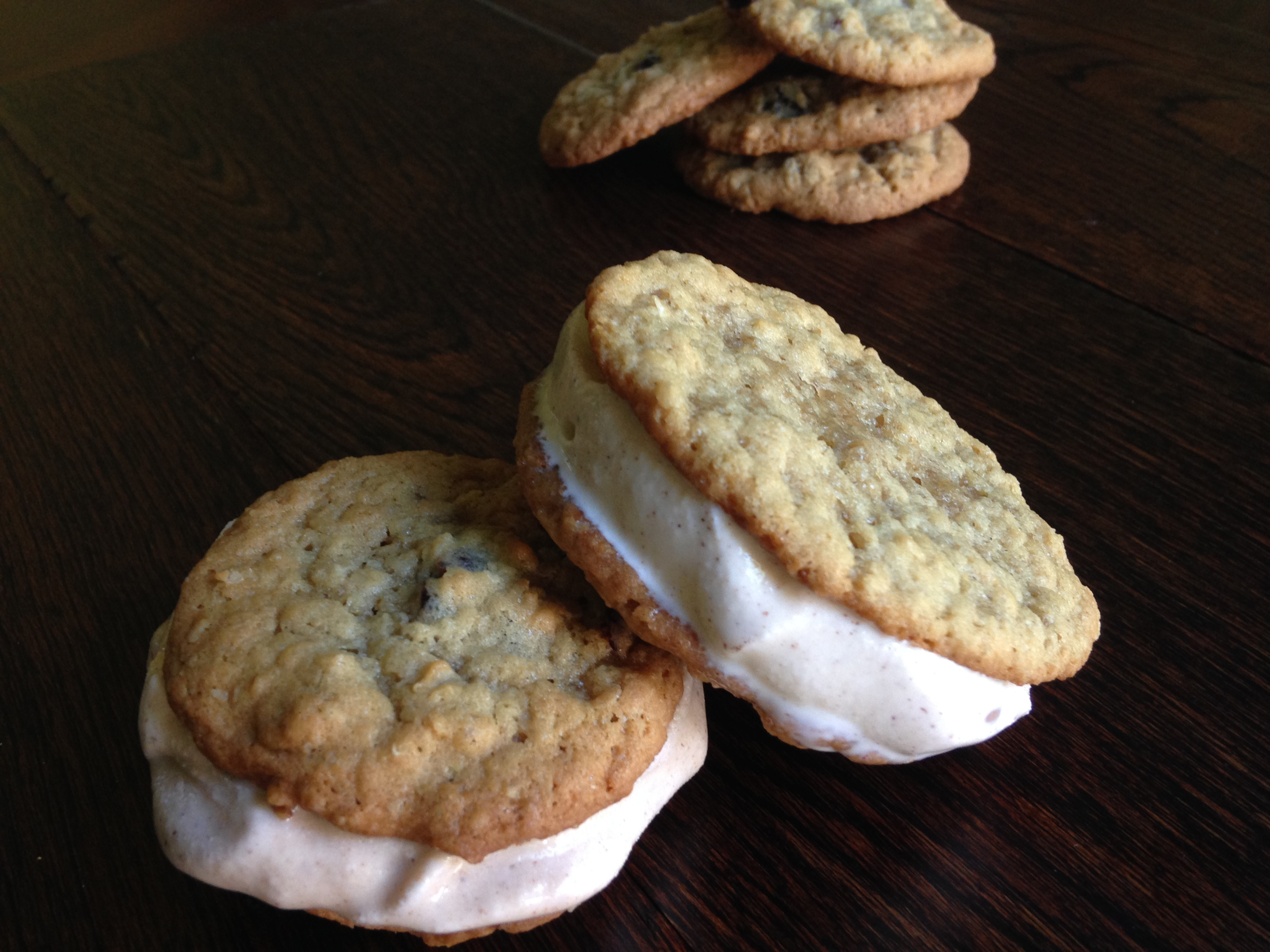 Alone as the perfect oatmeal cookie with a big glass of milk or combined with ice cream to make a frozen treat, you can't go wrong with this cookie recipe.  Oatmeal and cinnamon scream Autumn to me, and pair with such ease.  Happy Fall, Ya'll!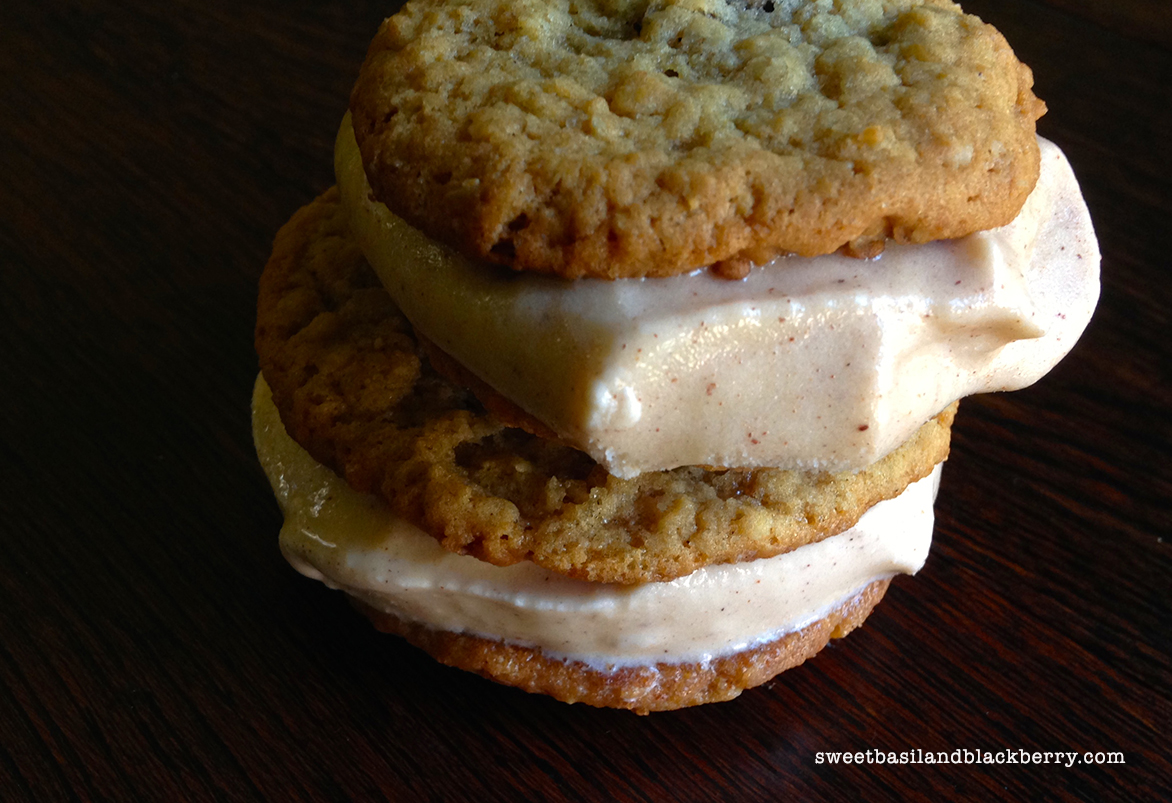 Sarah's Oatmeal Cookies
Ingredients
2 cups Quick oats
1 1/2 cups all purpose flour
1 cup brown sugar
1 cup shortening (Crisco®)
1/2 cup white sugar
2 eggs
1 teaspoon salt
1 teaspoon baking soda
1 teaspoon vanilla
Directions
Preheat oven 375 degrees
Cream both sugars, shortening and vanilla
Add eggs, salt and baking soda
Slowly add flour, mixing until well blended
Stir in oats
Using a small ice cream scoop, drop dough onto baking sheet
Bake 7-9 minutes or until lightly browned
Allow cookies to cool completely if making ice cream sandwiches
*Most recipes I found for Cinnamon Ice Cream, required making a custard which required too many steps for me.  For an easy Cinnamon Ice Cream, slightly thaw a good quality vanilla ice cream (like Blue Bell Homeade Vanilla) then add ground cinnamon and a tiny splash of bourbon. Refreeze the ice cream for an hour.  Place one scoop of the Cinnamon Ice Cream between two oatmeal cookies, press lightly together and return to the freezer for 1-2 hours.
**Delicious with chocolate chips, nuts, raisins or even craisins.