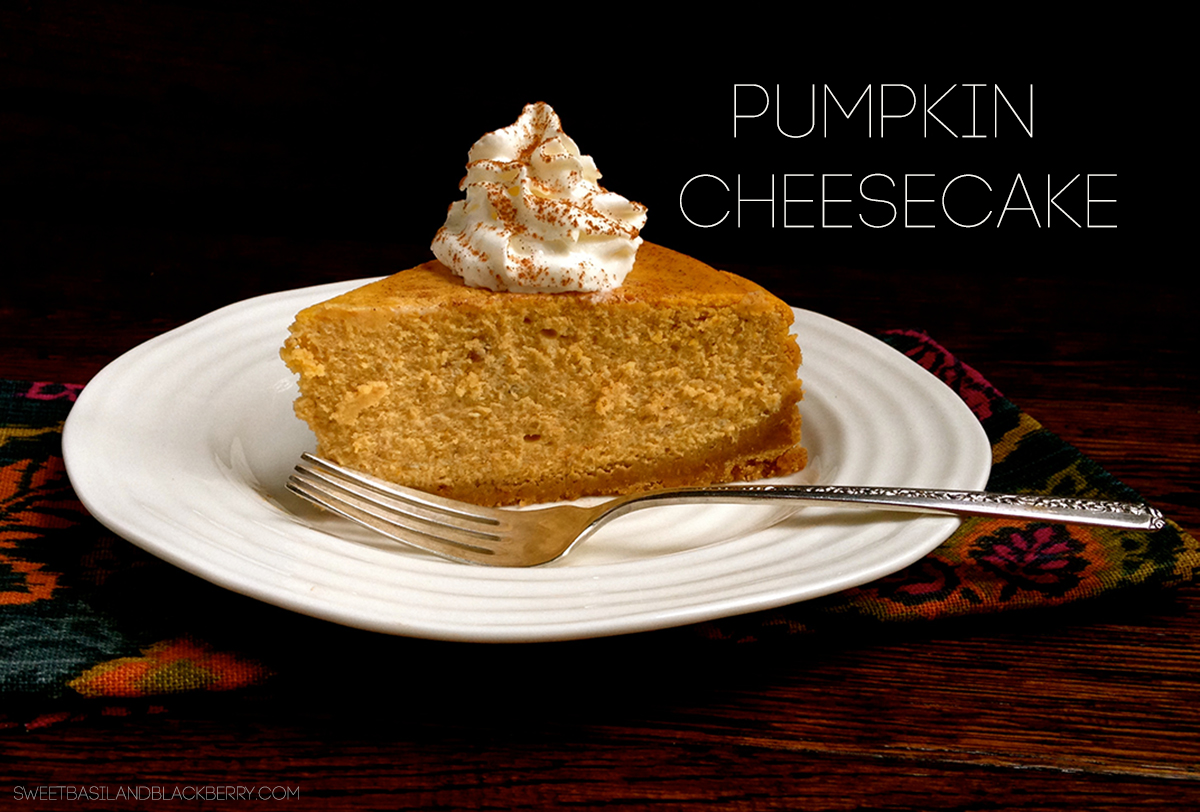 What is your passion?  Mine has become my little blog and everything associated with it!  Well, this…… and pumpkin.  But we'll get to pumpkin in a minute.  With each post, I find myself more and more thrilled, looking forward to the next recipe.  The ideas never stop flowing, I go to sleep and wake up thinking of "what next?" Two years ago, I began writing down ideas in a notebook, favorite recipes from family and friends.  Each month I cross out and add to the never-ending possibilities.  During this season of giving thanks, I would like to say "Thank You" to my followers.  Thank you for clicking the email subscription, thank you for tasting, but most of all, thank you for allowing me to share your recipes!  Now, to my pumpkin passion…….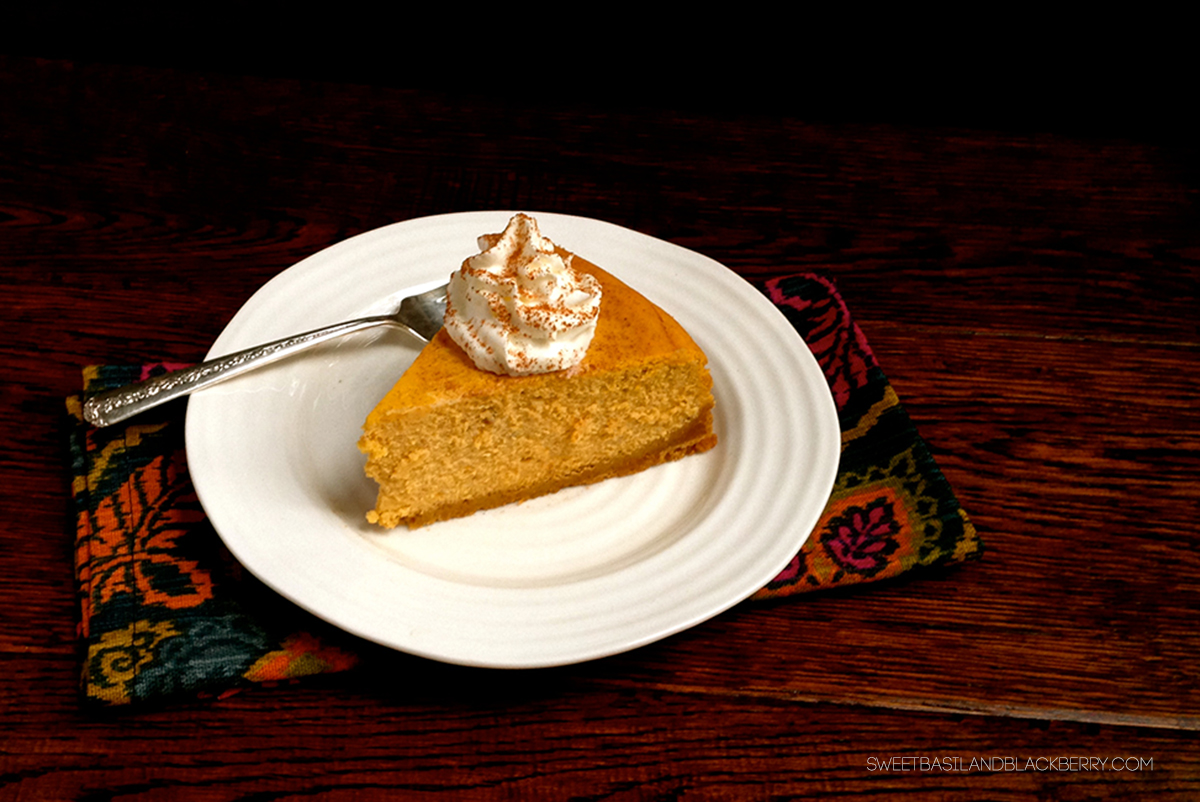 Each year, I vow NO pumpkin pie until Thanksgiving day.  The anticipation can be a killer, but so worth the wait.  I also avoid turkey, dressing and all the other fixins for that special day.  Spoiling that first bite is just not an option for me.  (I'm well aware, CRAZY)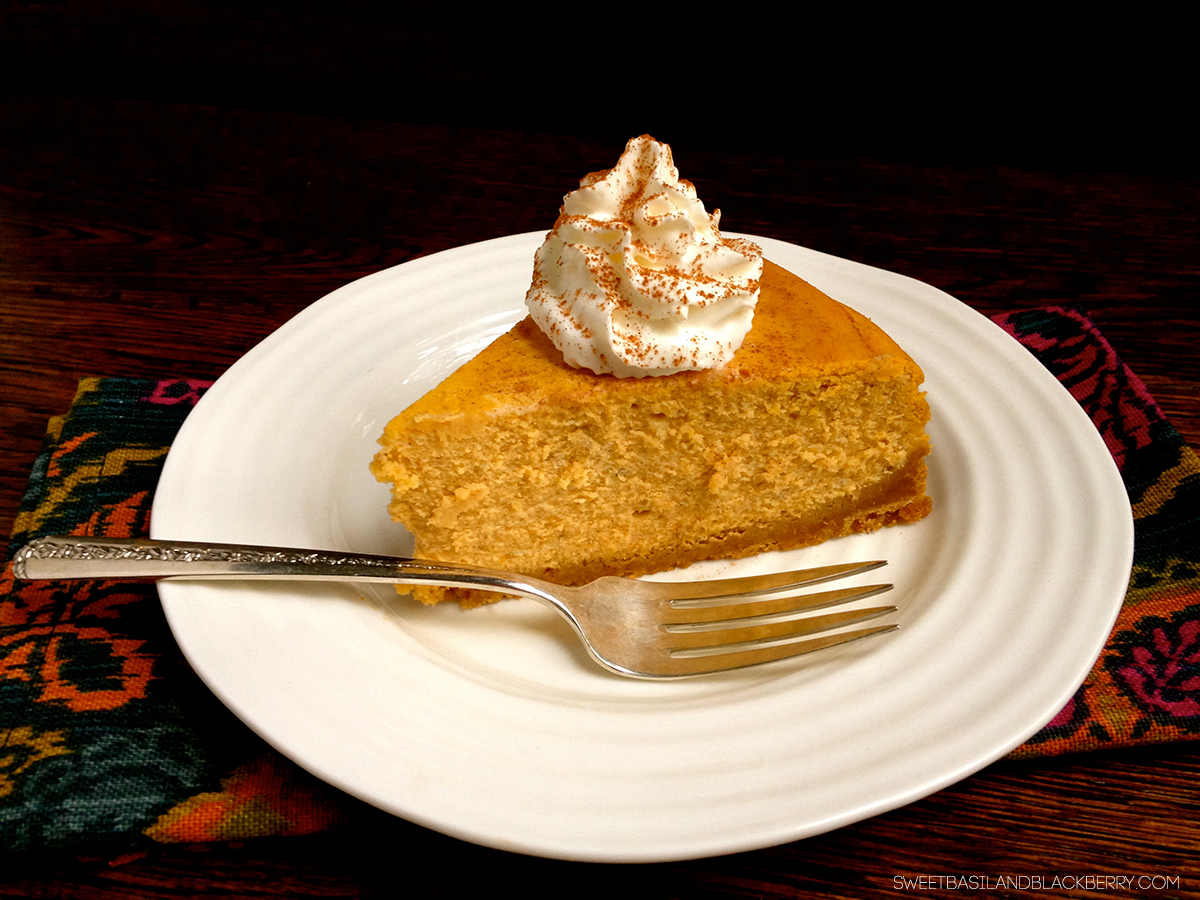 Years ago, my dear friend Bernadette shared a pumpkin cheesecake recipe that I attempted several times. Unfortunately, I lost touch with her and after my most recent attempt, I give up!  My search for a new cheesecake recipe led me to Betty Crocker.  I'm not sure if my failure lay in my technique or something missing in my original recipe, but I'm going with Betty Crocker from now on.  She may be my most reliable friend in the world.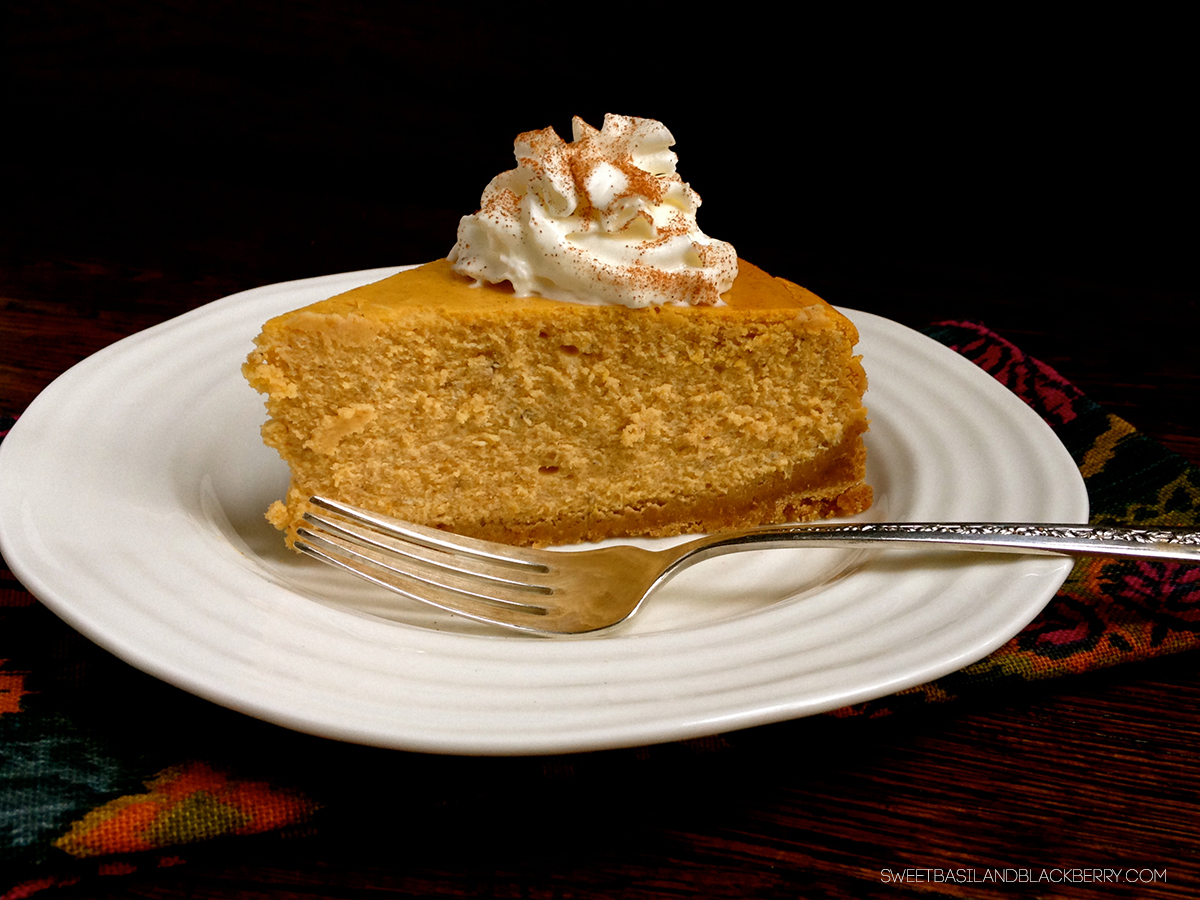 Instead of a pumpkin pie flavored cheesecake, I altered the spices a bit, allowing the subtle pumpkin flavor to take center stage.  Actually, I was out of pumpkin pie spice anyway, allowing me to hold true to my "no pumpkin pie before Thanksgiving rule."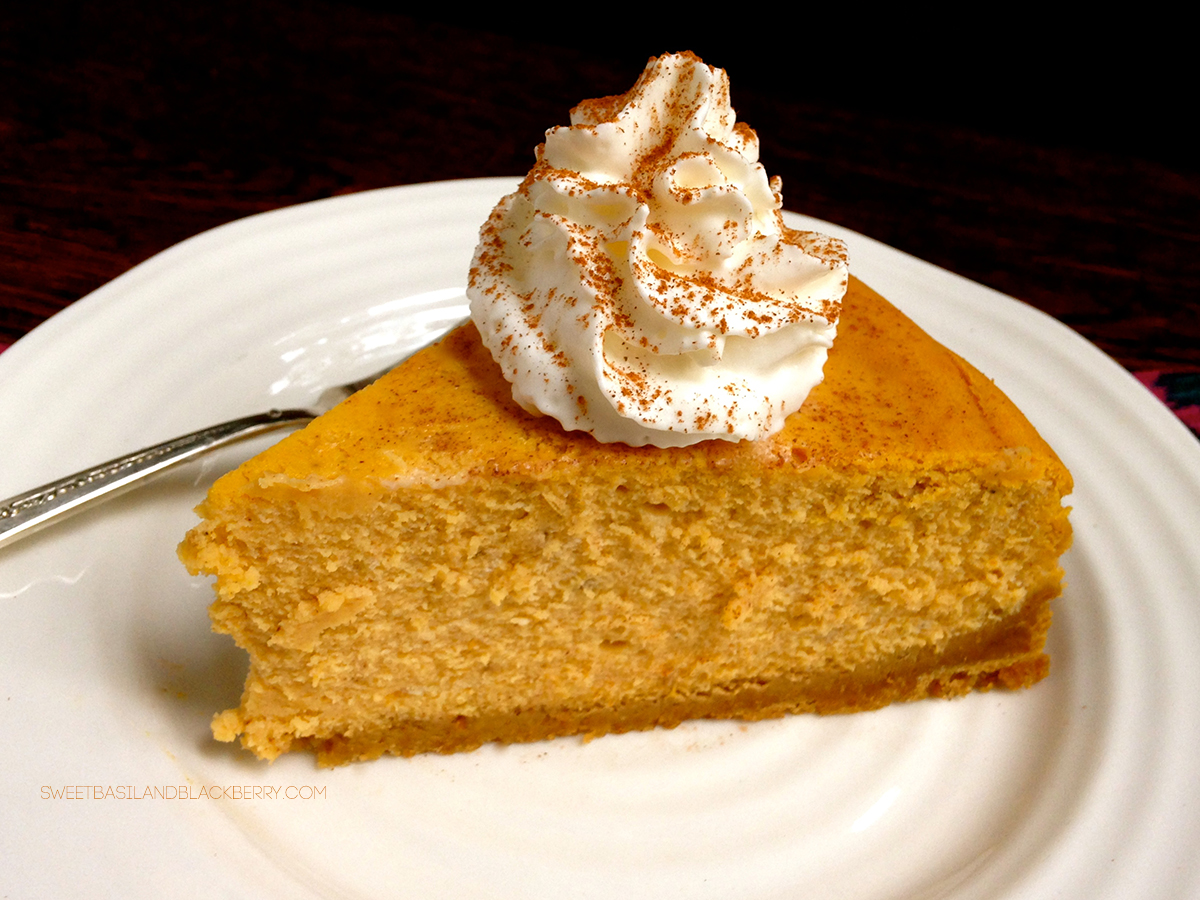 Cheesecake isn't really difficult, but THREE rules must be followed.  Number one, all ingredients should be room temperature.  Number two, don't overbeat the cream cheese mixture once the eggs are added.  Number three, don't open the oven door during the baking process.
Pumpkin Cheesecake
Ingredients
Crust
1  3/4 cup graham cracker crumbs (about 24 squares)
2 tablespoons sugar
1/2 cup butter, melted
Filling
1/4 cup all purpose flour
1  1/2 teaspoon cinnamon
1/8 teaspoon ground cloves
1/8 teaspoon ground nutmeg
1 can (15 ounce) organic pumpkin
32 ounces softened cream cheese (4 packages)
1 cup packed brown sugar
2/3 cup sugar
5 eggs
Directions
Heat oven to 325 degrees F.  Spray 9 inch springform pan with nonstick spray.
In a small bowl, stir together crust ingredients and press into prepared springform pan.  Wrap foil around outside of pan to prevent drips.  Bake 8-10 minutes, cool completely.
In another small bowl, whisk flour, spices and pumpkin together until well blended.  In large bowl, beat cream cheese with mixer until creamy, then gradually beat in brown and white sugar until smooth.  Add 1 egg at a time, beating on low, just until blended.  Gradually stir in pumpkin mixture until smooth.
Pour filling over crust and bake 1 hour 25 minutes, or until center of cheesecake still jiggles slightly when moved.  Turn oven off, open door at least 4 inches and let cheesecake remain in oven for 30 minutes.
Run knife around edge of pan to loosen, cool cheesecake (in pan) and refrigerate at least 6 hours before serving.  To serve, run knife around edge again, then carefully remove side of pan.  Store covered in refrigerator.
* To prevent cracks in cheesecake, don't overbeat the cream cheese mixture once the eggs are added!
Recipe adapted from Betty Crocker