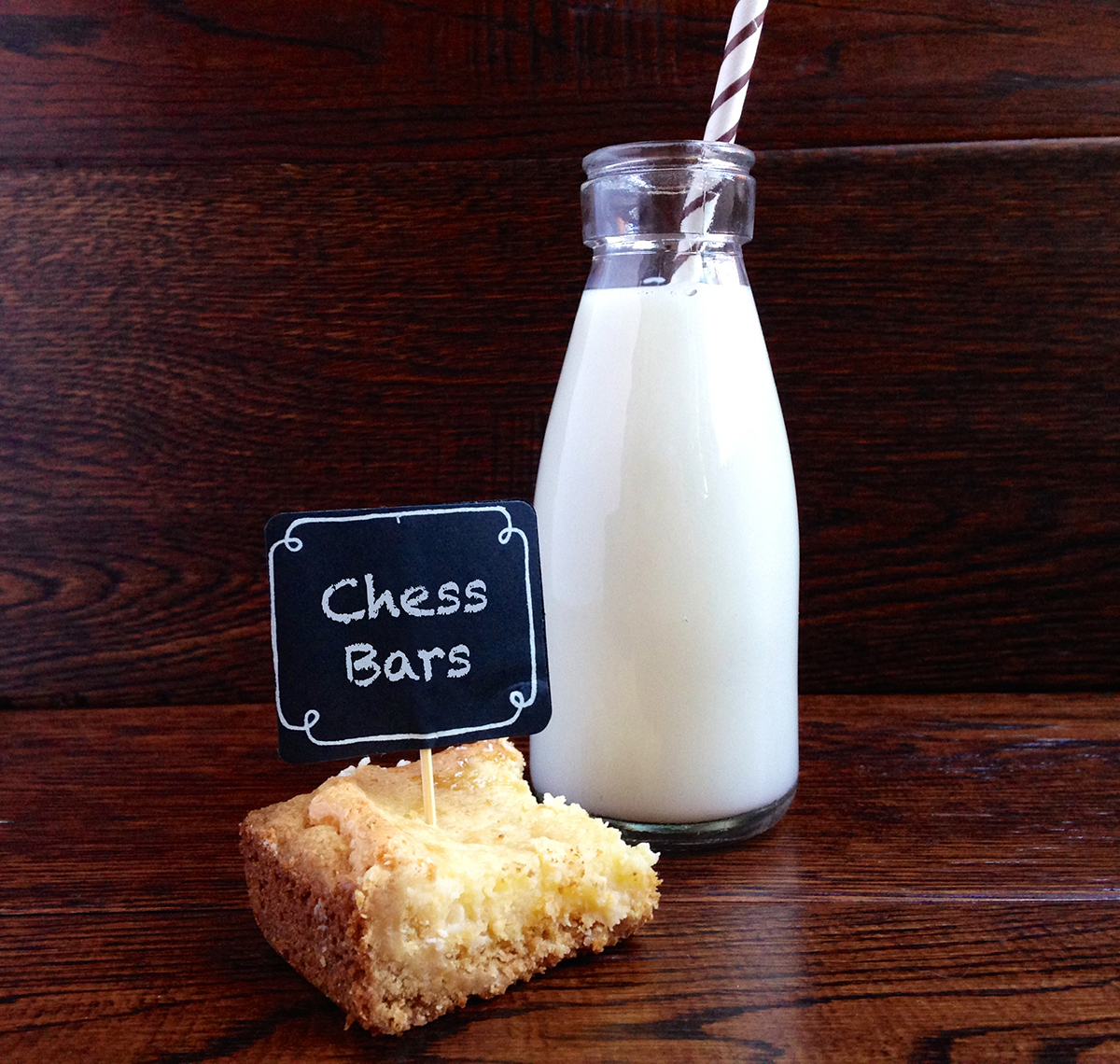 Ok, let me apologize ahead of time for the explosion of carbs and sugar, but I can't keep this recipe from you a minute longer.  Just in time for holiday baking, you're going to love chess bars.  I've baked these chess bars forever, so long, the page is worn thin and speckled with batter.  Years ago, the women of our church created a cookbook that contained many of my favorite recipes, several submitted by my sweet grandmother.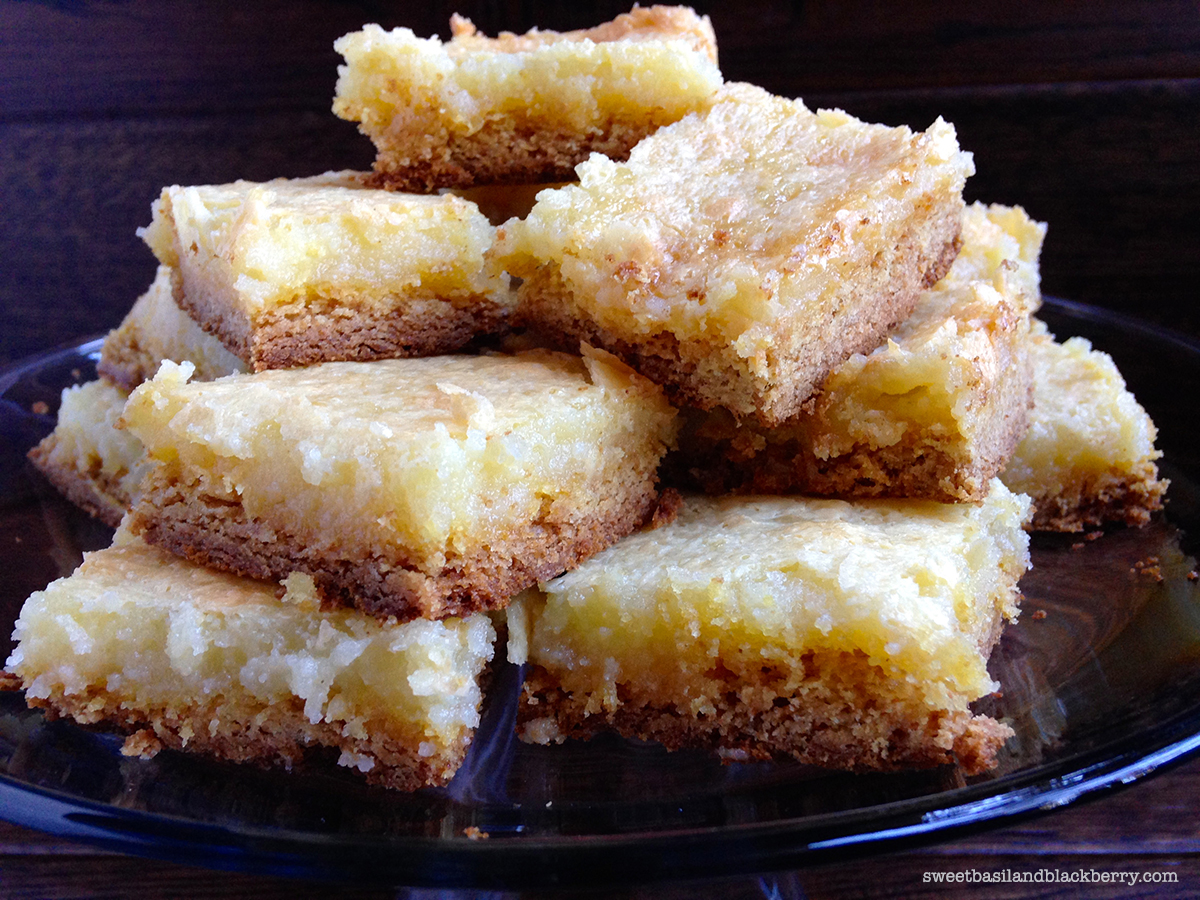 Chess bars contain only six ingredients, but don't let that fool you.  Trust me on this, they are crazy good.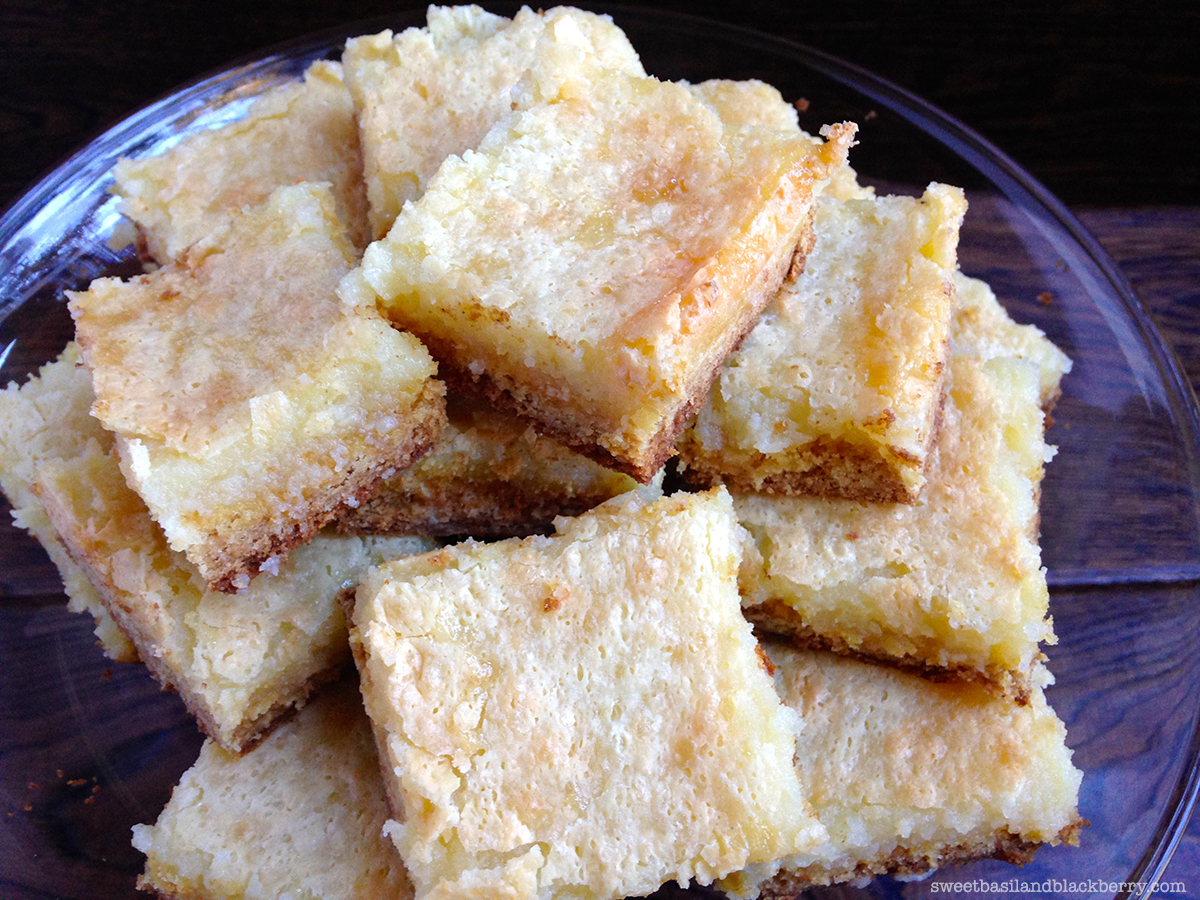 Sweet and buttery, much like chess pie, only in a bar/cookie, kind of like a neat little hand held piece of pie. Did I mention they are sweet and buttery?  Just wanted to make sure you're paying attention!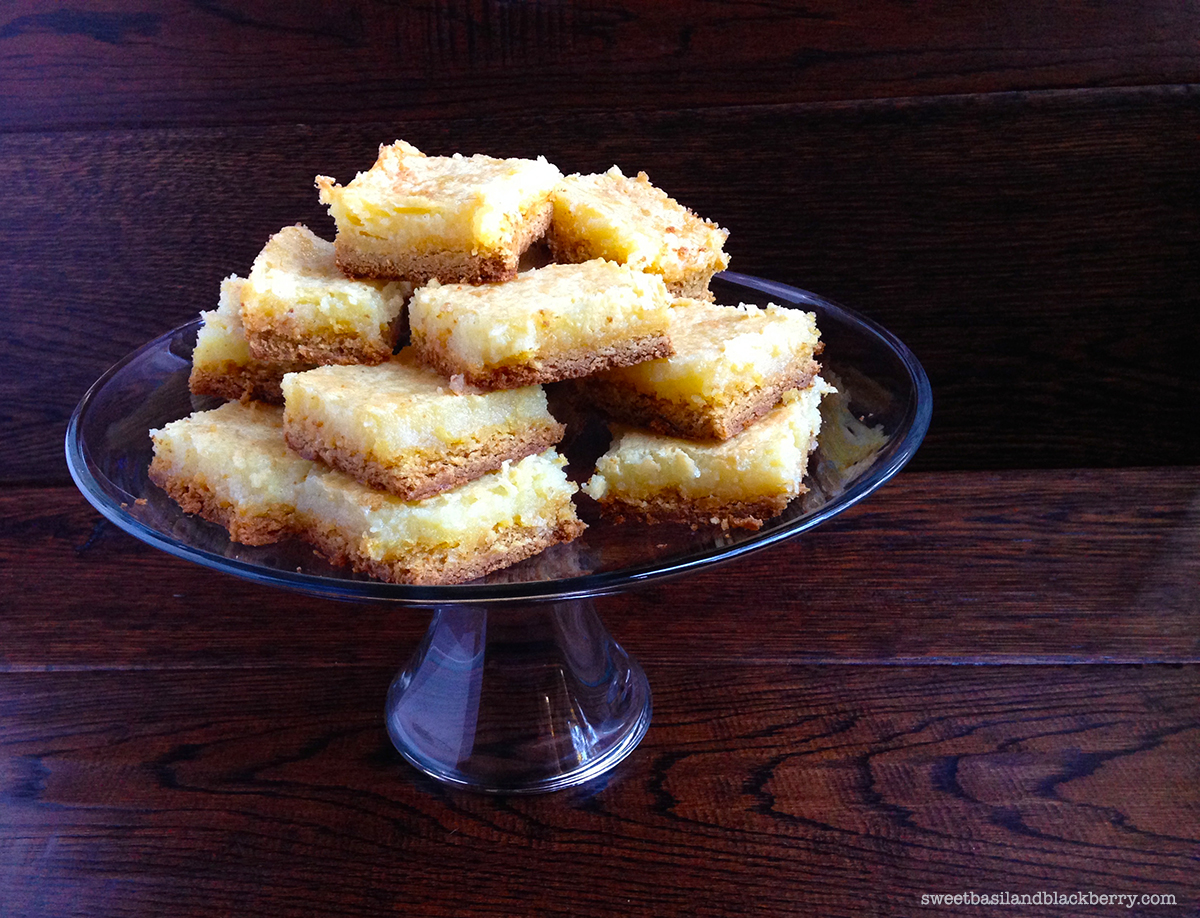 My biggest challenge was to find a BOX of powdered sugar, the majority sold in 2 pound bags.  I ran across some of the 1 pound boxes at Big Lots the other day, causing me to daydream about this yummy confection. So, you can see why I just couldn't keep these from you any longer.  Perfect for a Christmas cookie exchange or pot luck dinner, you can whip these up in no time.
Chess Bars
Ingredients
1 yellow cake mix
1 stick butter, melted
4 eggs
8 ounce package cream cheese, softened
1 box (1 pound) powdered sugar
1 teaspoon vanilla
Directions
Preheat oven to 350 degrees F.
Combine cake mix, melted butter and 1 egg.   Press in a 9 x 13 buttered (or nonstick spray) pan.
Beat remaining ingredients until smooth and poor on top of crust.
Bake 35 minutes, cool and cut into squares.
*If you're unable to find 1 pound box of powdered sugar, just use half the bag.