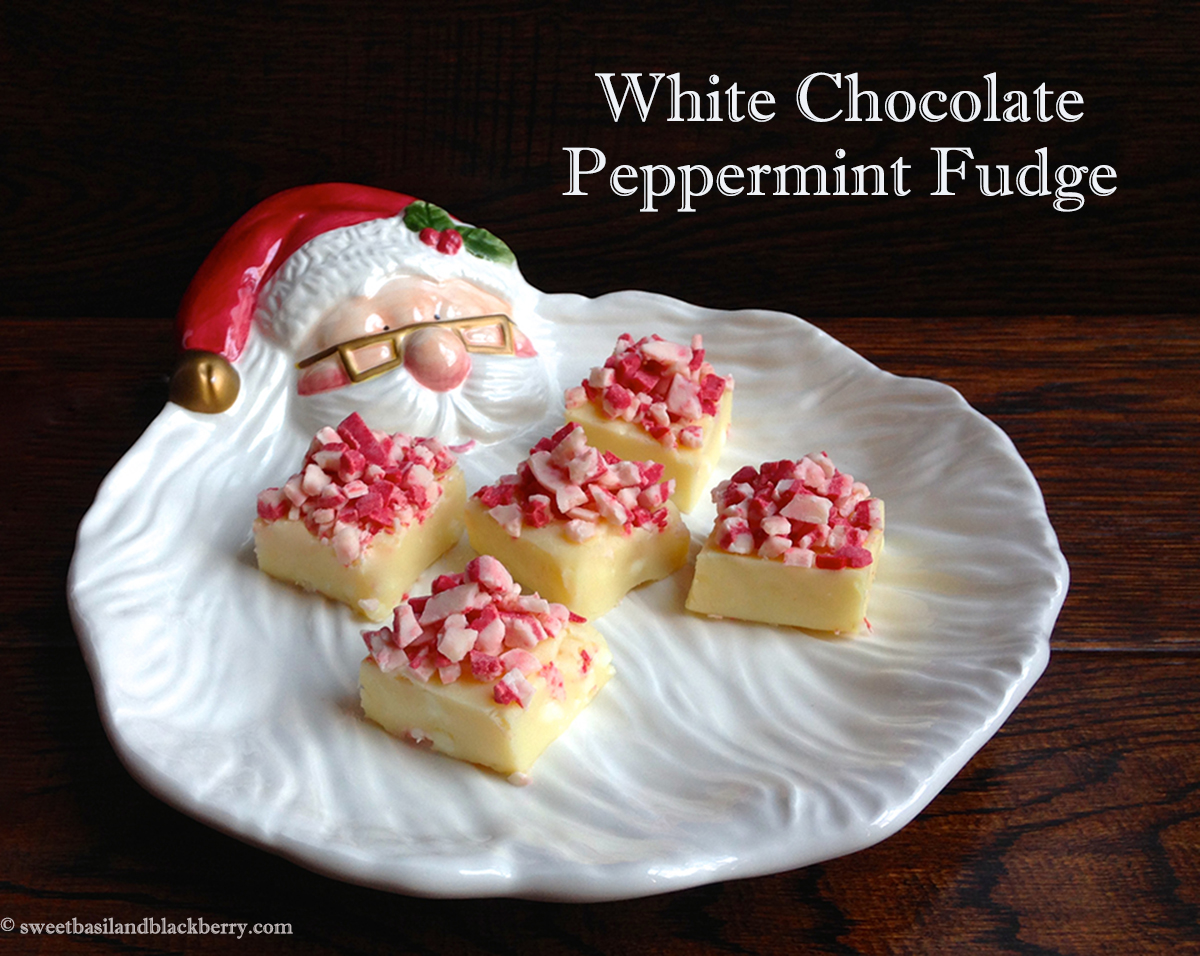 I've never been successful with traditional fudge making recipes.  The "soft ball stage" is completely foreign to me, and the candy thermometer……..you sure that's not used to check for fever in a large animal?  When I was in the fifth grade, my best friend Robin's mother attempted to teach me to make fudge.  I was unsuccessful then and continue to stink at it today, until a coworker of Roddy's passed along this super easy microwave (yes, I said MICROWAVE) fudge recipe.   Another quick recipe with minimal ingredients, this is a winner, another perfect gift giving idea and party favorite.  In a few minutes, White Chocolate Peppermint Fudge!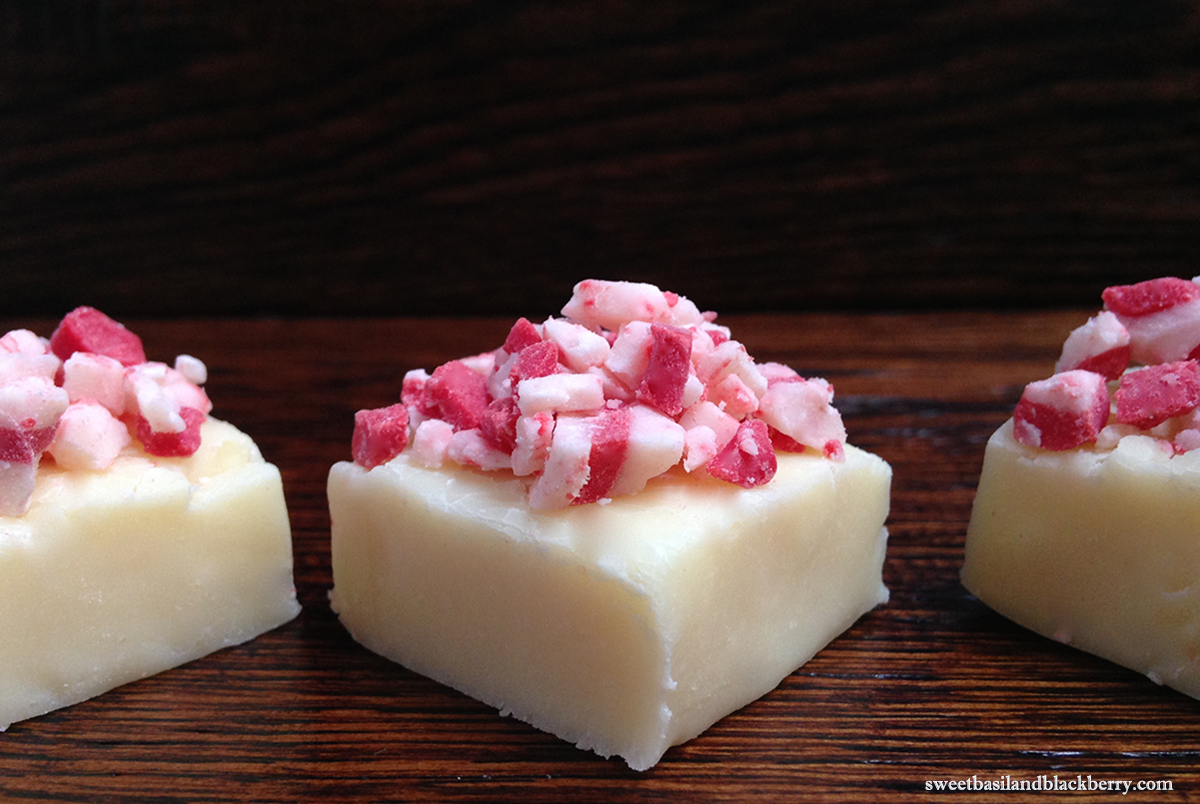 I love all flavors of fudge, Peanut Butter, Chocolate, Maple, but this White Chocolate is probably my favorite.  Adding some crushed candy canes or peppermint chips really make this a special treat at Christmas.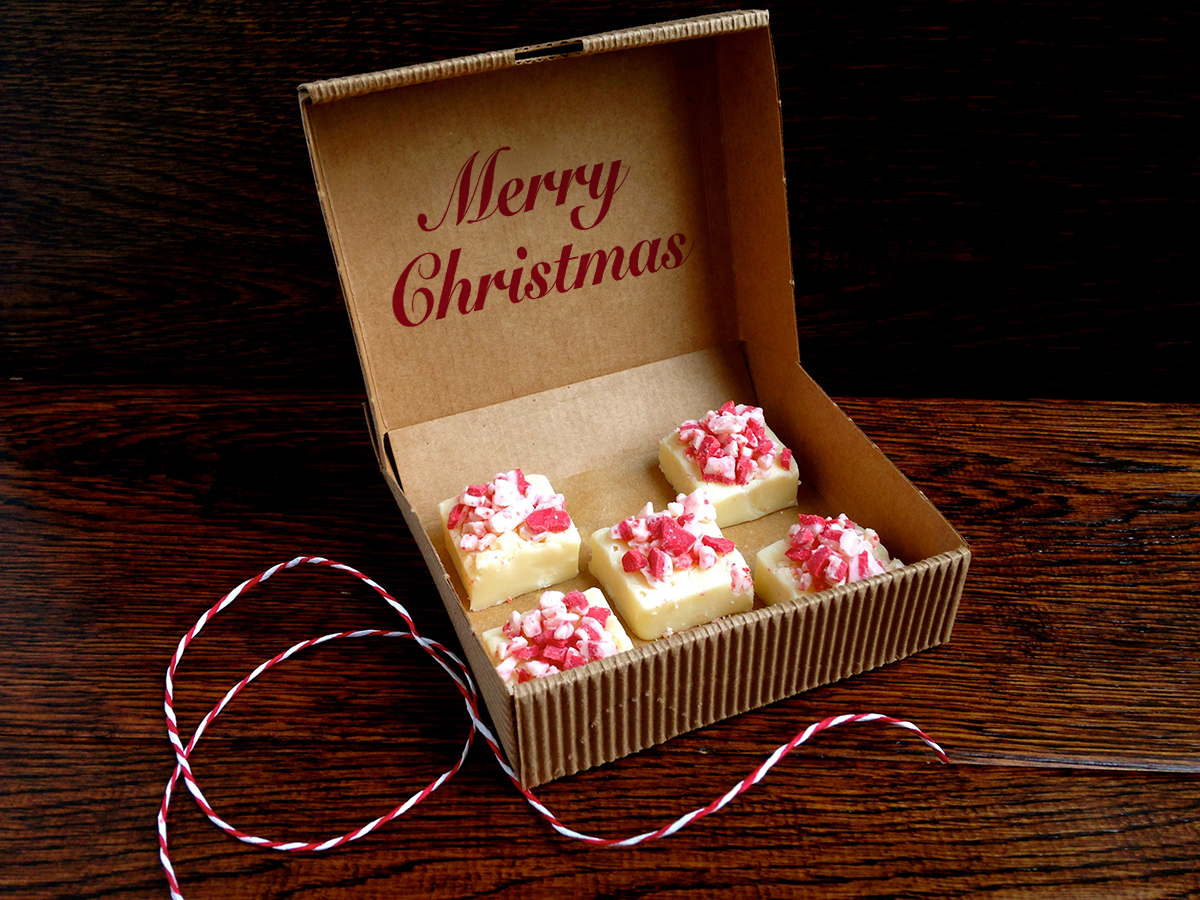 Measure, Microwave, Stir and Pour, four easy steps to successful fudge.  You can do it, don't be nervous, it turns out perfect every time.
White Chocolate Peppermint Fudge
Ingredients
3 cups white chocolate chips
4 Tablespoons butter
1 can sweetened condensed milk
crushed candy canes or peppermint bits (I used Andes® Peppermint Crunch baking chips)
Directions
Combine first 3 ingredients in microwave bowl
Microwave on high for 4 minutes
Stir until smooth
Pour into buttered 8 x 8 inch pan and refrigerate at least 2 hours
*Before pouring into pan, stir in crushed candy canes and/or top with bits