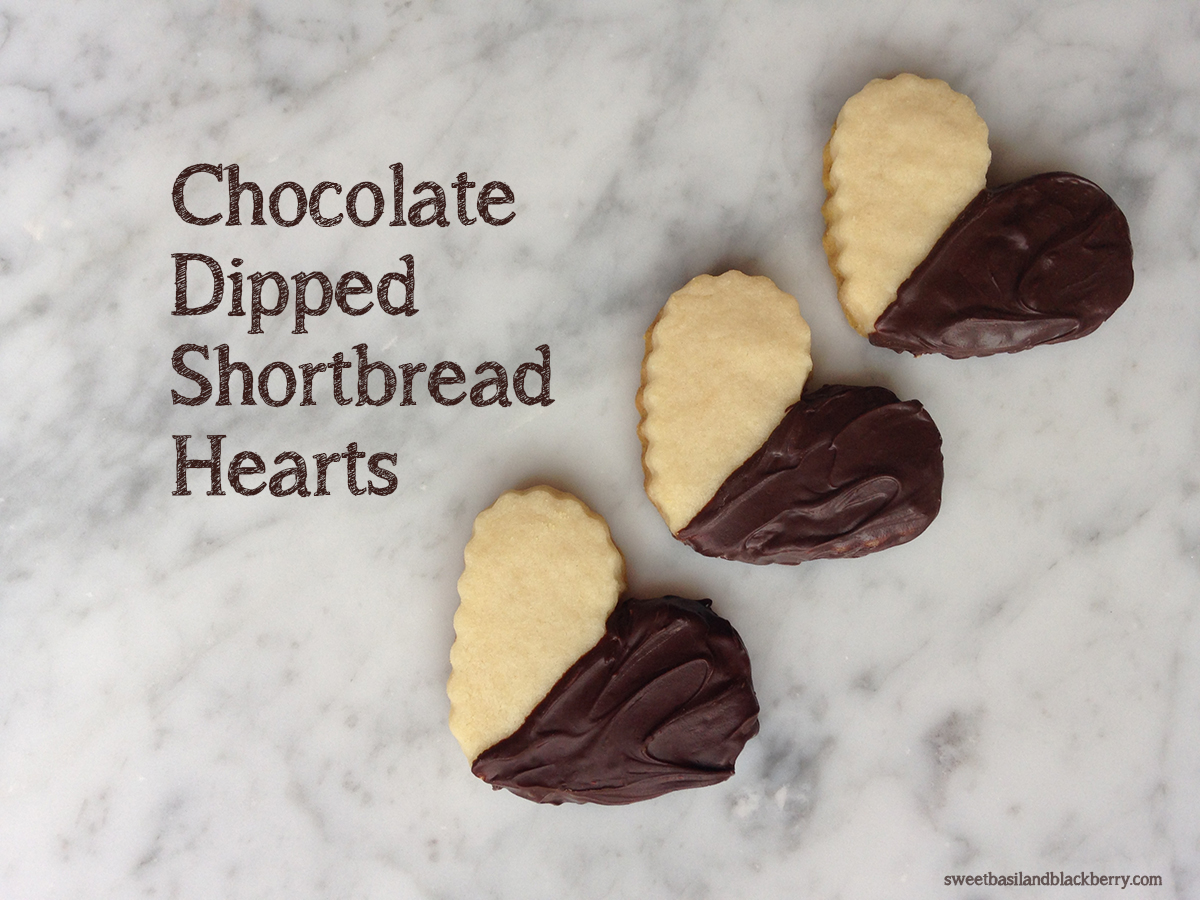 Roddy and I met on Valentine's Day 28 years ago and as our adventure continues, so does the crazy.  Three kids, four houses, seven Toyotas, and four puppies later I feel so blessed.  Not to mention, I'm grateful he adores sweets as much as I do.  Dinner is complete when there are sweet "afters."  Just a few bites and my sweet tooth can survive until the next meal!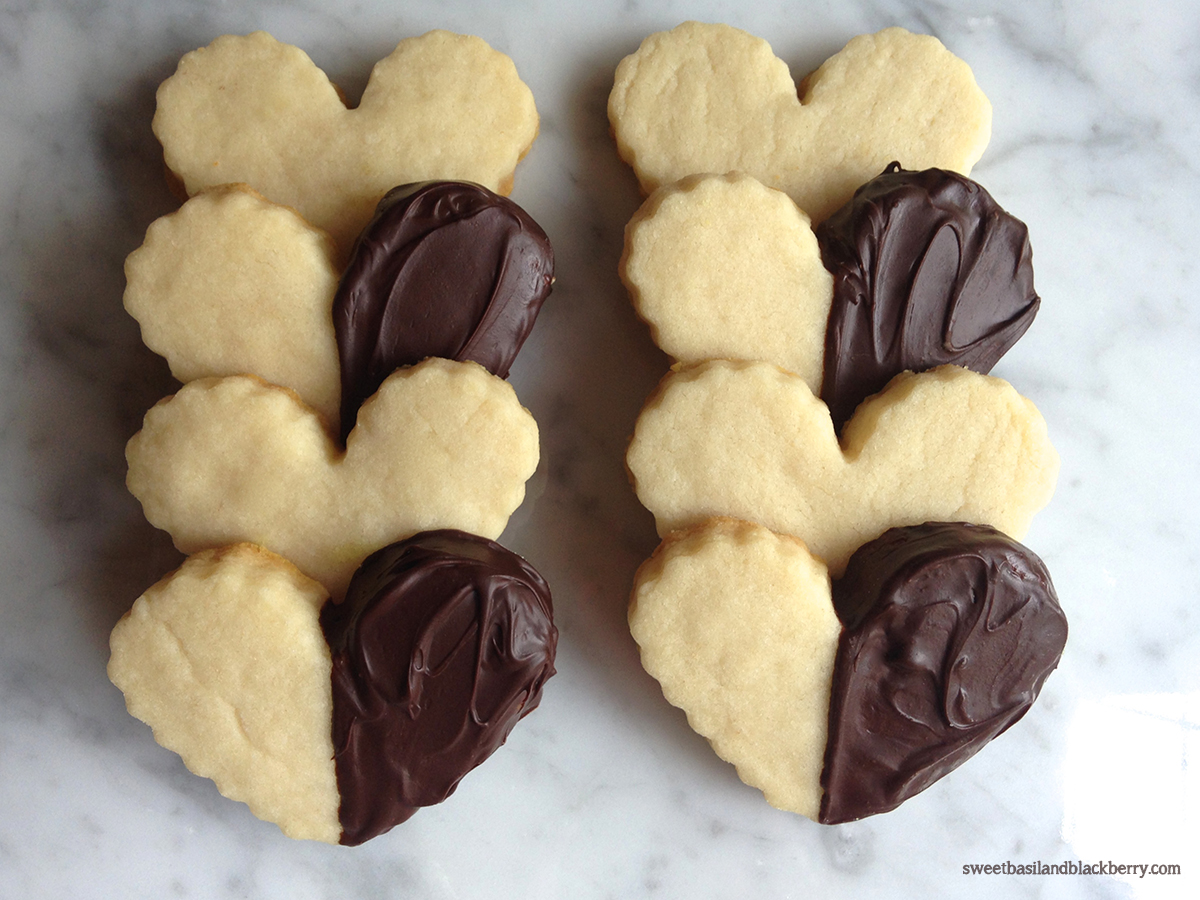 Traditional shortbread is really simple…..sugar, flour and butter.  Throw everything in your mixer, roll out the dough, cut into shapes and bake.  What could be more simple?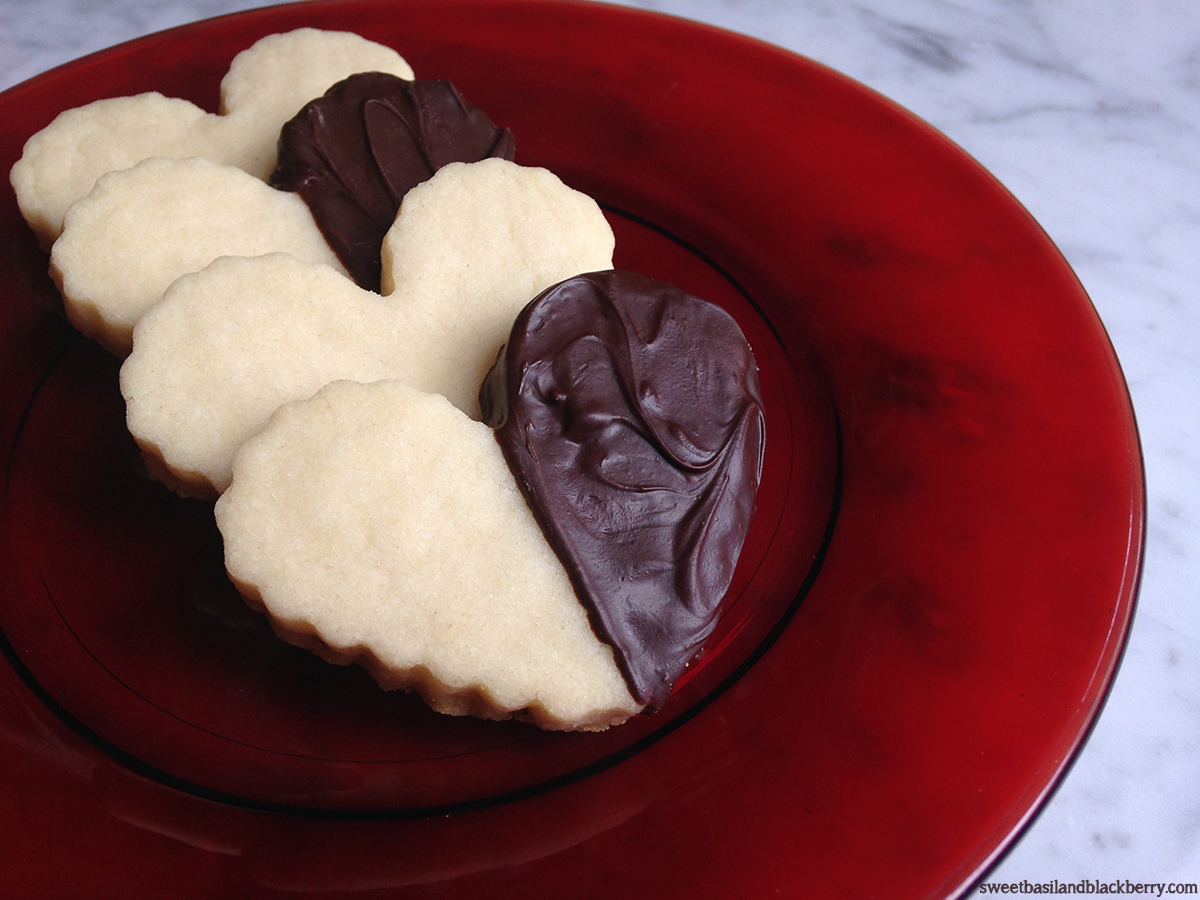 With or without the chocolate, this buttery cookie is yummy.  It reminds me of those sweet little cookies that the Girl Scouts sell.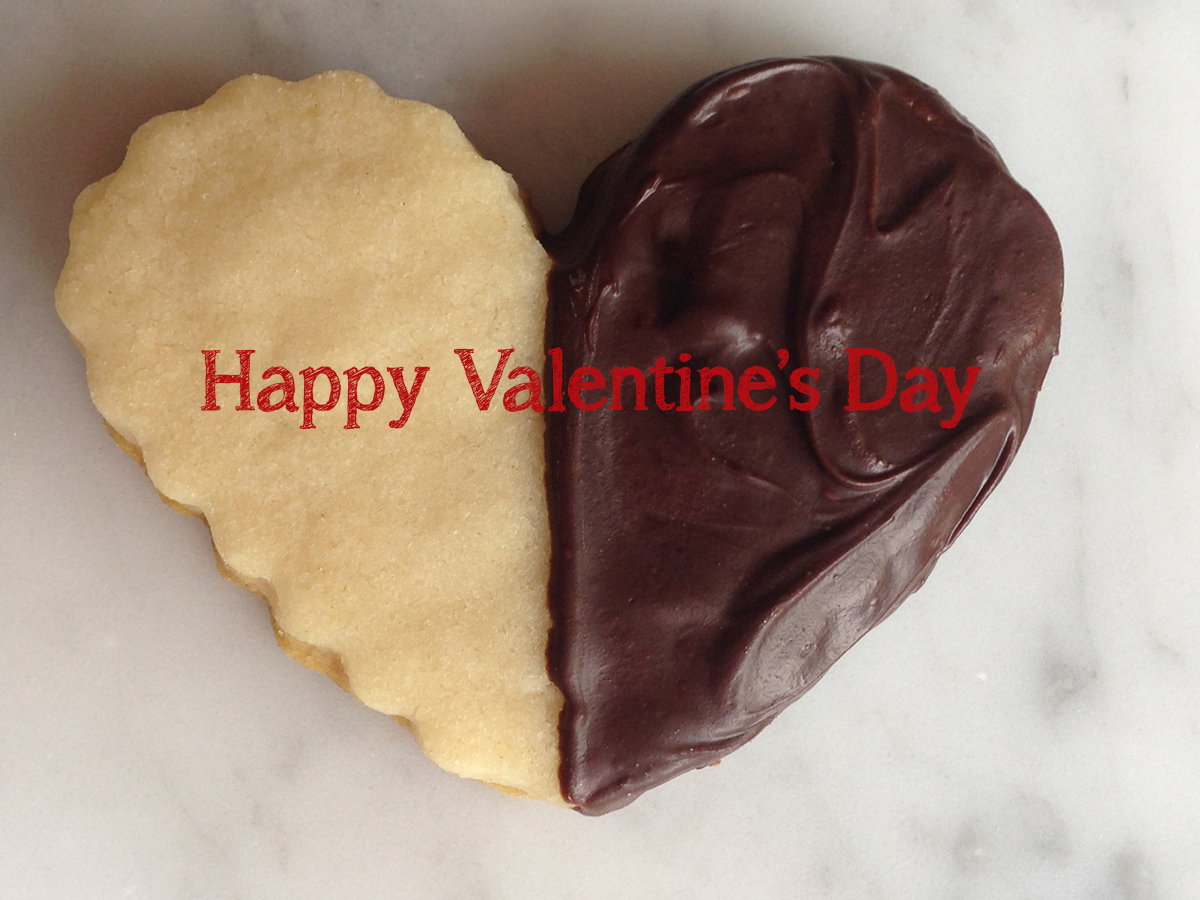 Happy Anniversary Roddy and here's to Chawas, UK basketball, the Bachelor and all the craziness we've shared.  I love you!
Chocolate Dipped Shortbread Cookies
Ingredients
1  1/2 sticks room temperature butter
1/2 cup sugar
1/2 teaspoon vanilla
1  3/4 cup all purpose flour
1/8 teaspoon salt
2-3 ounce squares semi sweet chocolate
Directions
Cream butter, sugar and vanilla in mixer
Sift salt and flour, add to butter mixture
Mix on low speed until dough comes together (it will be crumbly)
Form dough into ball, place in plastic wrap and refrigerate for 15 minutes
Roll dough 1/2 inch thick and cut into strips or shapes with cookie cutter, sprinkle with sugar
Bake at 350 degrees  for 18 to 20 minutes, until the edges begin to brown
Remove from pan and cool
Melt semi sweet chocolate squares (2-3 ounces) and drizzle over cookies
*adapted from Ina Garten, the Barefoot Contessa
Thank you Grandpa for the adorable red plate!!!