SNOW DAY here in Texas!  Really, it was ice that turned all of North Texas into a ghost town.  I can't remember when I last had a Monday off.  No complaints here, or from the puppies who live (and love) to snuggle on a cold February day.  Since everyone was home, I began my search for a sizzling skillet dessert.  Something we could pile a scoop of creamy vanilla ice cream atop.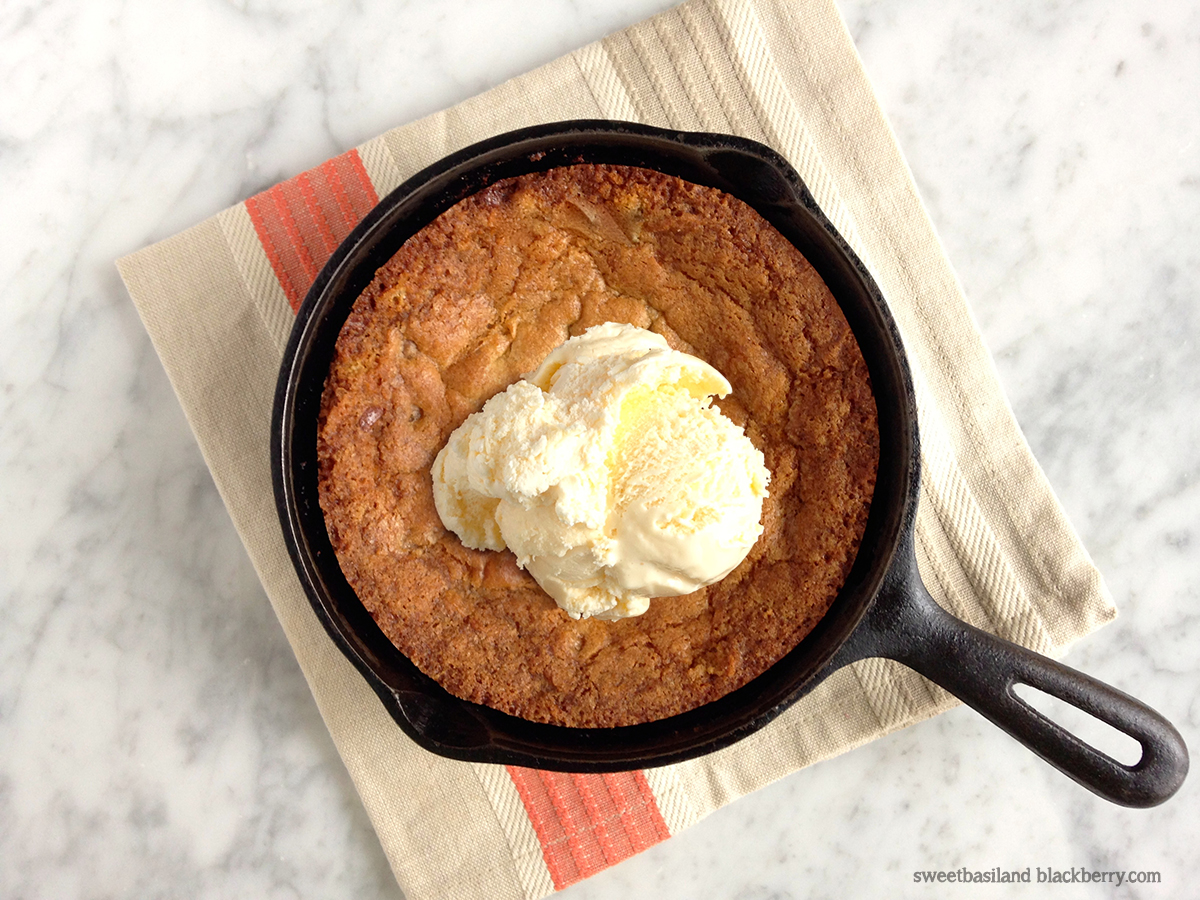 How about a chocolate chip cookie sizzling in an iron skillet?  Oh yes!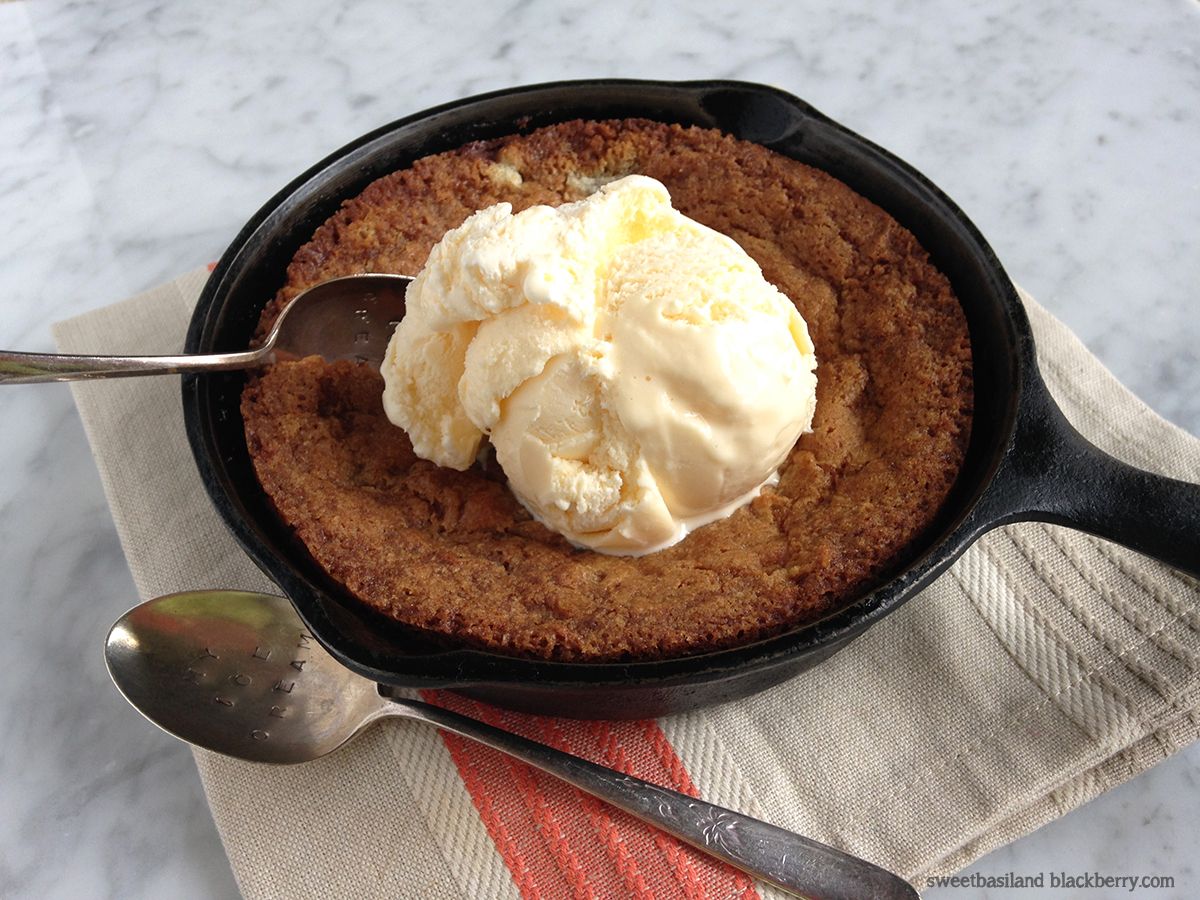 This recipe was so easy, no mixer involved.  Just a bowl, wooden spoon and skillet, can't get much easier than that.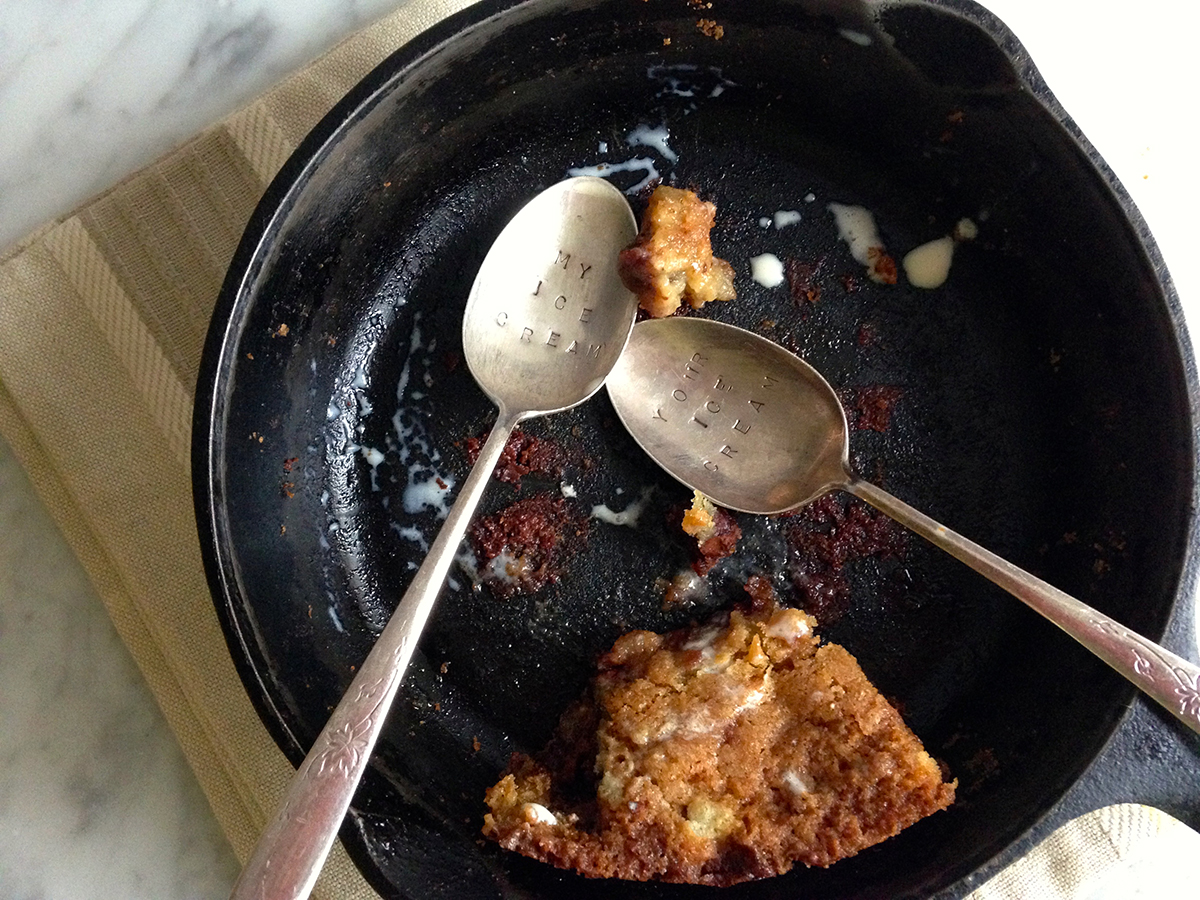 Hoping for a real snow day tomorrow!
Ingredients
8 tablespoons unsalted butter, room temperature (divided)

1/3 cup packed dark-brown sugar 

1/2 cup granulated sugar 

1 large egg 

1 teaspoon vanilla

1 cup all-purpose flour 

1/2 teaspoon baking soda 

1/2 teaspoon salt 

1 cup semisweet chocolate chips 
DIRECTIONS
Preheat oven to 350 degrees
In a large bowl, combine 6 ounces butter and both sugars with a wooden spoon
Stir in egg and vanilla. Combine flour, baking soda, and salt. Mix until blended and stir in chips
Place 2 tablespoons butter in skillet and melt in oven.  Swirl butter to coat bottom and sides of skillet
Pat dough into skillet
Bake until cookie is golden brown and just set in the center, 18 to 20 minutes. Let cool 5 minutes
Serve with Ice Cream while still warm
* I used 6 inch iron skillets, which yielded 2, perfect for sharing with a friend!  This recipe is from marthastewart.com