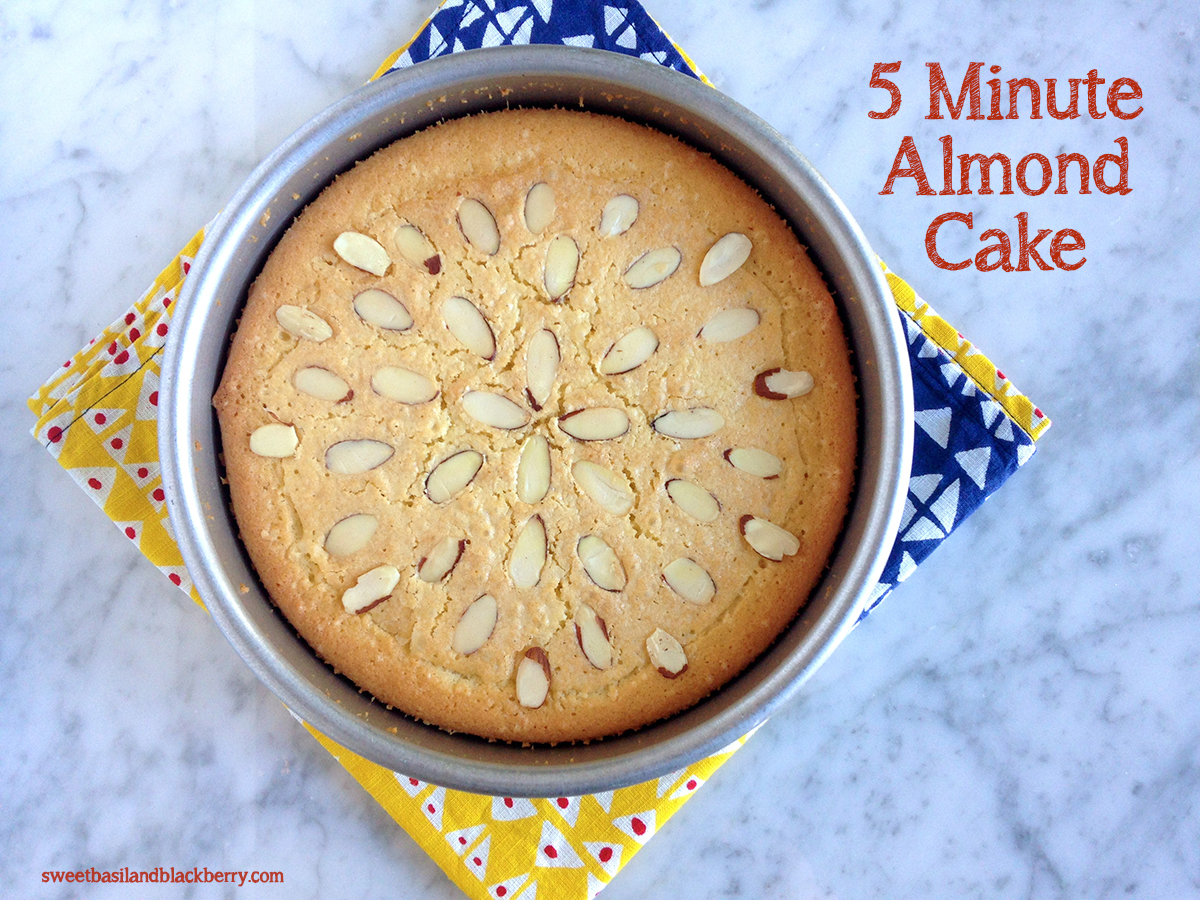 Get your pen and paper ready, mark your calendar, this may be the BEST recipe I ever post.  My mom kept telling me about this super easy almond cake recipe she discovered that took 5 minutes to throw together, 40 minutes to cook and no time to eat.  My dad could hardly wait for her to remove it from the oven!  I couldn't imagine that anything that easy would taste so good, I stand corrected.  Let me say that again, I STAND CORRECTED!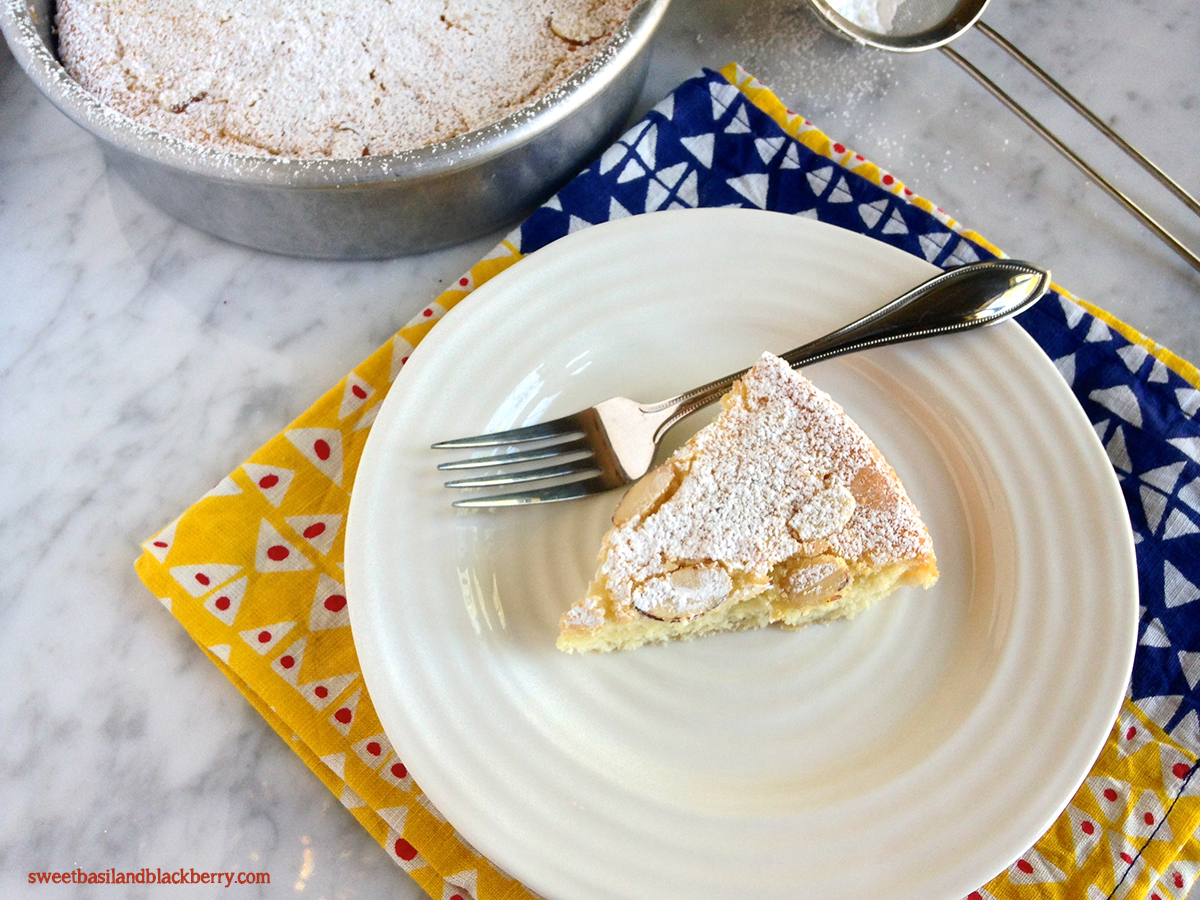 Small but mighty, don't underestimate this fun-sized little cake.  Loaded with intense almond flavor, it was delicious served with sliced strawberries and whipped cream.
The first couple of times I made the 5 Minute Almond Cake, I completely forgot to sprinkle with powdered sugar. I've now experienced it both ways, and I'm here to tell you, either way is great.  Keep these 6 ingredients on hand at all times for a definite crowd pleaser.
5 Minute Almond Cake
Ingredients
1 stick butter
2 eggs
1 cup all purpose flour
1 cup sugar
2 teaspoon almond extract
2 tablespoon sliced almonds
powdered sugar (optional)
Directions
Preheat oven to 325 degrees F, spray 8 inch pie or cake pan with nonstick spray
Melt butter in microwave in glass bowl
Beat eggs, one at a time, into melted butter using whisk
Add flour, sugar and almond extract mixing well (batter will be thick)
Pour batter into 8 inch cake pan and sprinkle sliced almonds over the top
Bake 40-45 minutes, until toothpick comes out clean in the center
Sprinkle powdered sugar over the top before serving, if desired
Kudos, Memommy for an awesome recipe!!!