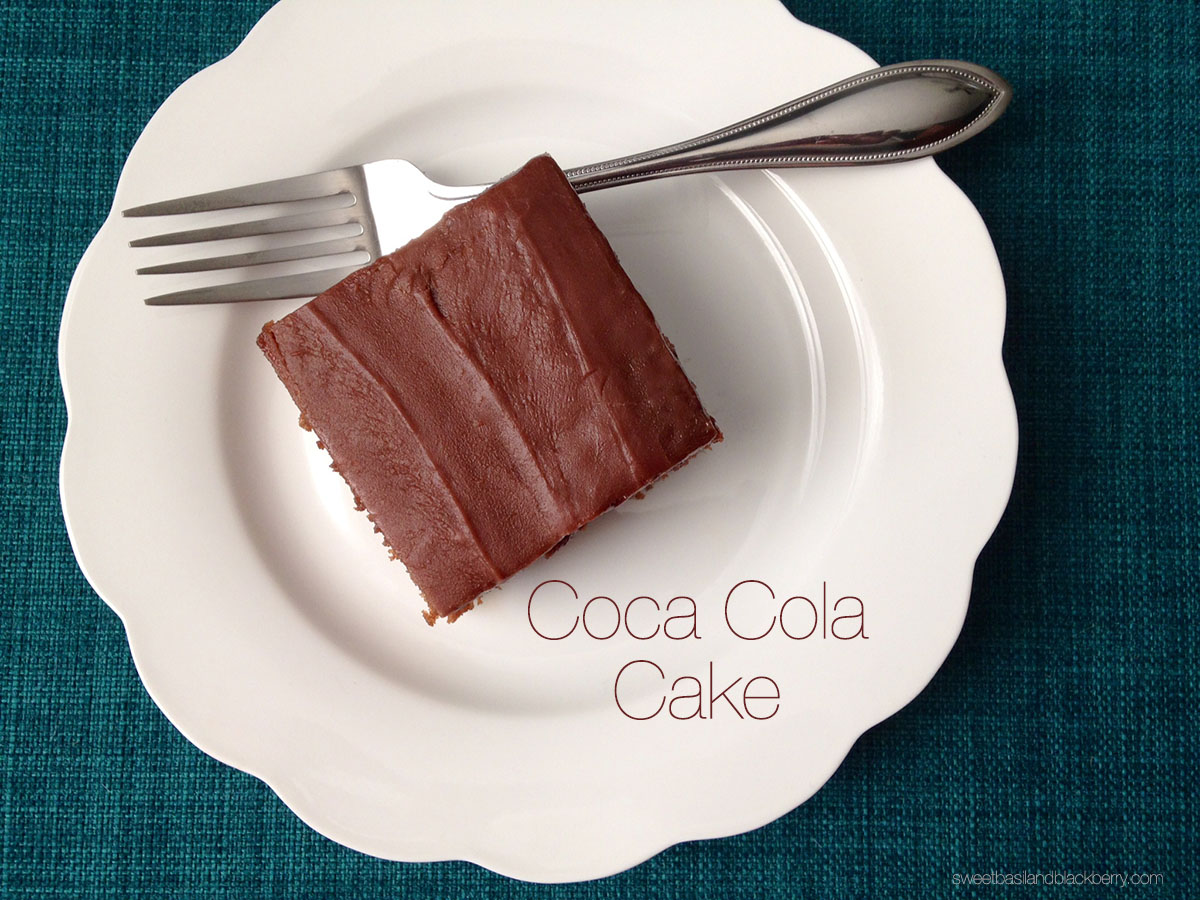 While working at Kosair Children's Hospital in Louisville, a coworker shared the recipe for this amazing Coca Cola Cake.  My friend Beth was definitely one of the best bakers I have ever encountered, and I probably have more of her recipes in my collection than anyone else. While unpacking last week, I ran across photos of Beth and the other nurses I worked with in Kentucky.  I fondly thought of the wonderful desserts she brought to work, and for some reason, I HAD to bake the Coca Cola Cake.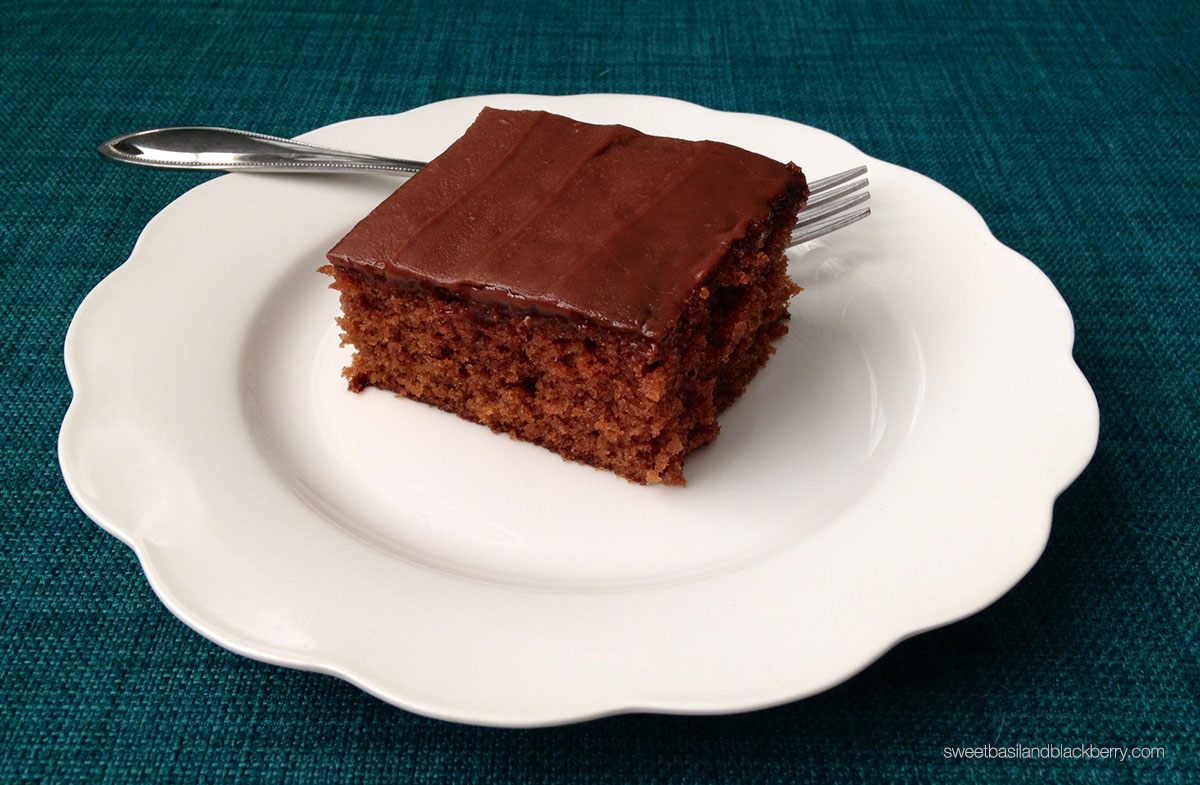 Mid whisking I realized that I had no cocoa, only a candy bowl of Dove dark chocolates sat staring at me. Hmmmmm, I'm committed at this point, it's after 3pm and I'm not leaving the house.  I'm taking a chance at really messing with a perfect recipe… sorry.  I unwrapped and dropped five little naked chocolates into the melting butter and prayed it would turn out.  I unwrapped 5 more for the frosting, and prayed again.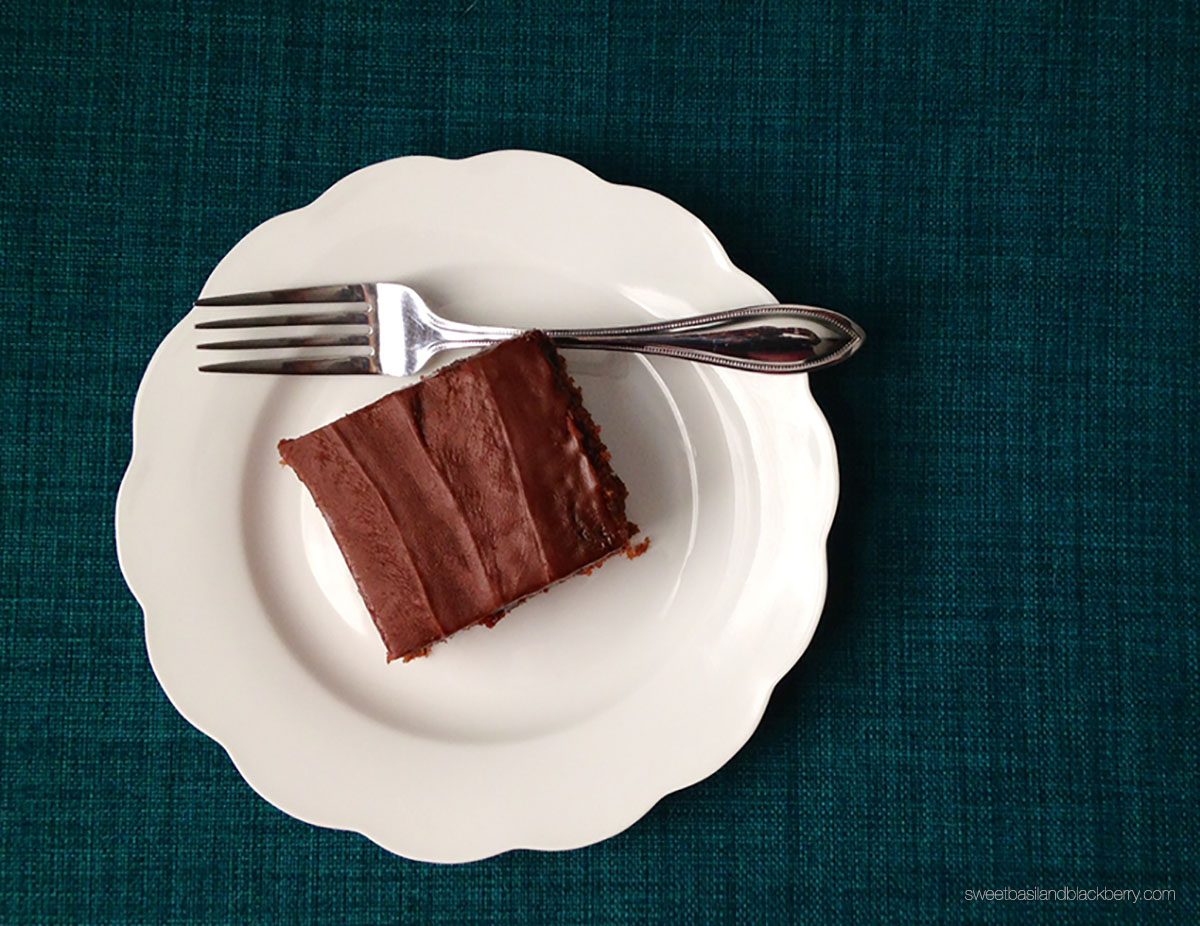 Well, guess what?  It did not disappoint, and the cake was just as good, if not better than the original recipe.  I love those little Dove dark chocolates, they saved me!  Whether you stick with the original tried and true recipe, or choose to venture over to the dark side (with Dove chocolates), it works.  This dark, dense and delicious cake is especially good with a scoop of vanilla ice cream.
Coca Cola Cake
Ingredients
1 stick butter
1/2 cup vegetable oil
3 tablespoon cocoa (or 5 unwrapped Dove dark chocolates)
1 cup cola
2 cups all purpose flour
1 teaspoon baking soda
2 cup sugar
1/2 cup buttermilk
2 eggs
1 teaspoon vanilla
Directions
Sift together flour, sugar and baking soda.  Add vanilla, eggs, and buttermilk and stir
Combine butter, oil, cocoa, cola and bring to boil.  Remove from heat and pour over flour mixture, the batter will be thin
Whisk until smooth and pour into 9 x 13 prepared pan
Bake at 350 degrees for 35-40 minutes (until toothpick comes out clean)
For the frosting:
Combine 1 stick butter, 3 tablespoons cocoa ( or 5 more chocolates) and 6 tablespoons cola, bring to boil.  Remove from heat, add 1 teaspoon vanilla and 1 pound powdered sugar (1/2 bag or 1 box)  Whisk until smooth and pour over warm cake.
Serve with vanilla ice cream, you won't be disappointed!!!