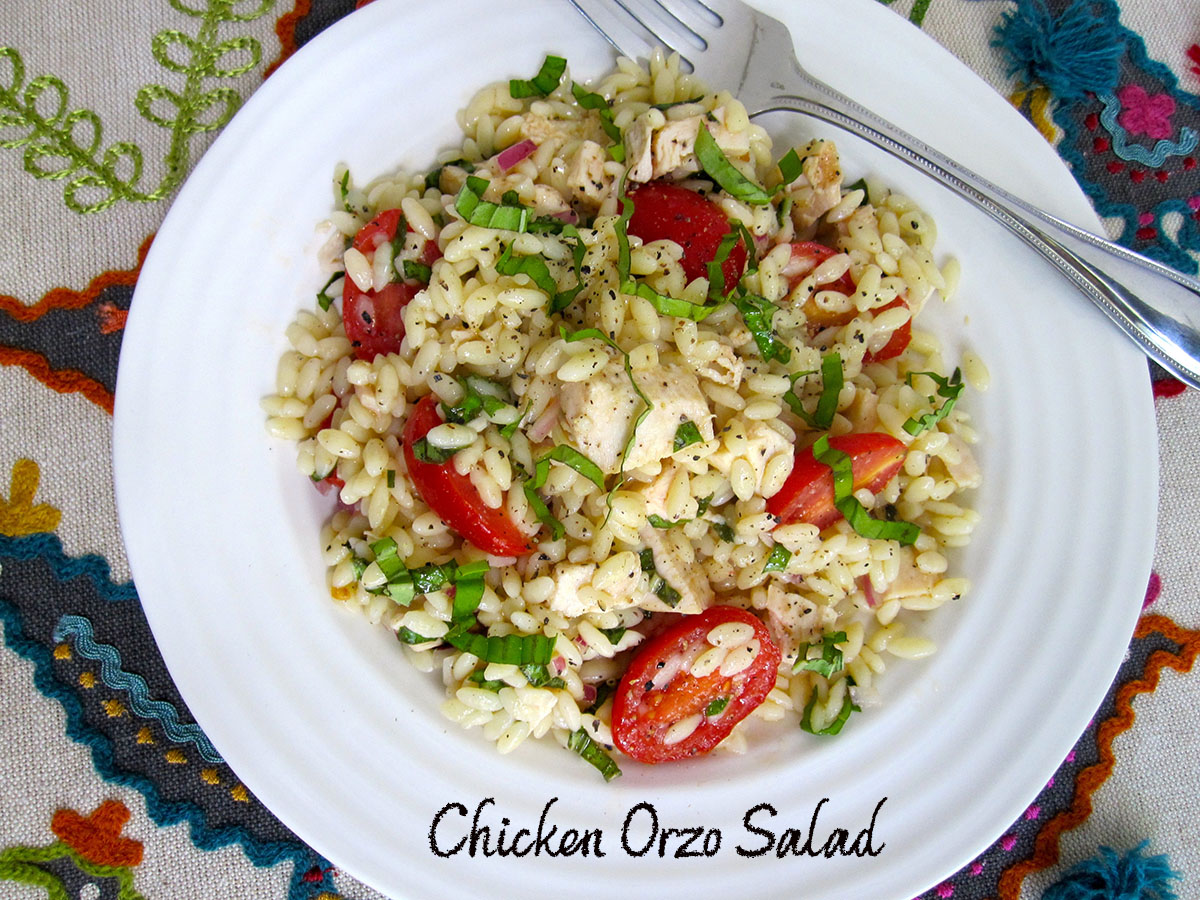 Rice or Pasta?  Although orzo looks like a big grain of rice, it's actually pasta.  Orzo makes an excellent substitute for penne or bowtie in a chicken pasta salad. I recently saw a Gluten free version for those of you who may be sensitive. The basic lemon vinaigrette adds freshness and creates a light meal for lunch, dinner or anytime.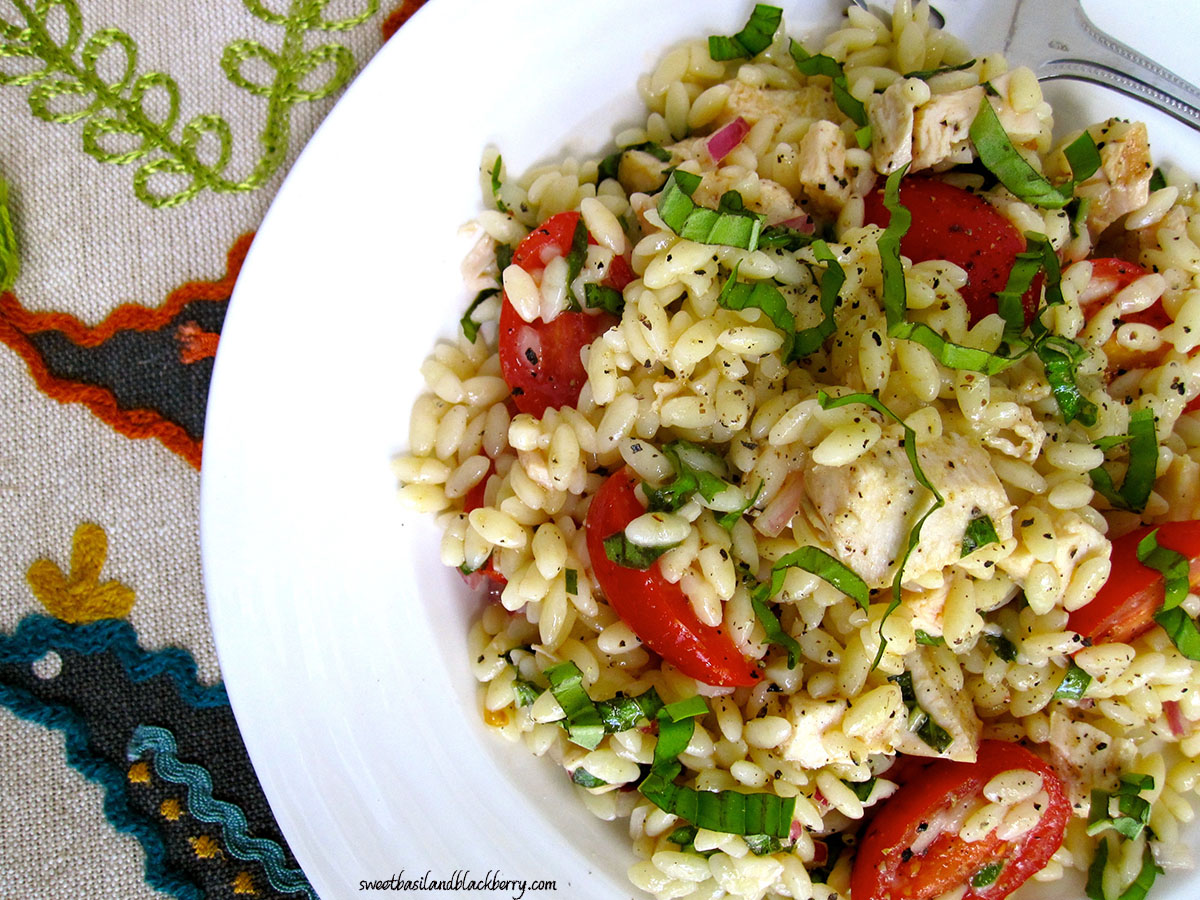 Perfect for leftover chicken, grilled or roasted. How about salmon?  Oh yes, that would be good too.  Endless possibilities, add whatever fresh veggies or herbs you have on hand. Be creative and have fun with this salad.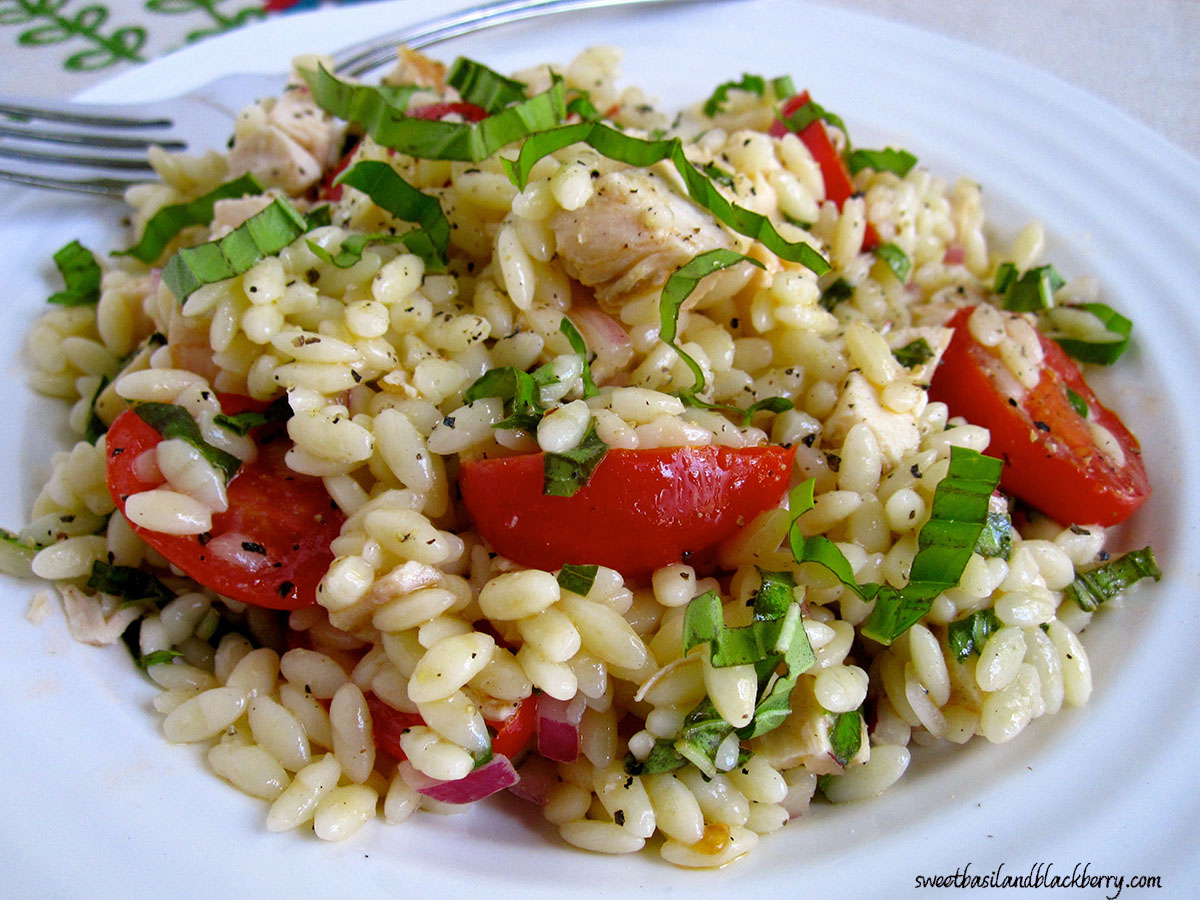 Refrigerate the salad at least 2 hours or even overnight, it will encourage the flavors to combine creating a tasty pasta salad.
Chicken Orzo Salad
Ingredients
1/2 to 3/4 cup orzo,cooked
2 cups cooked chicken, chopped
1/8 cup onion, chopped (red, sweet, or scallions)
1/8 cup fresh chopped basil (or parsley)
1 1/2 cups cherry or grape tomatoes (cut in half)
1/4 cup fresh squeezed lemon juice
1/4 cup extra virgin olive oil
1/2 teaspoon salt
1/2 teaspoon pepper
Directions
Cook orzo according to package, drain and allow to cool.
Combine lemon juice, salt and pepper in small bowl.  Whisk in extra virgin olive oil, and set aside.
Combine chicken, orzo, onion and tomatoes in medium bowl.  Add 1/2 of the dressing and gently toss to coat.  (Add more dressing as needed to achieve desired consistency)
Salt and pepper to taste and top with fresh herbs.
Refrigerate at least 2 hours, or overnight.