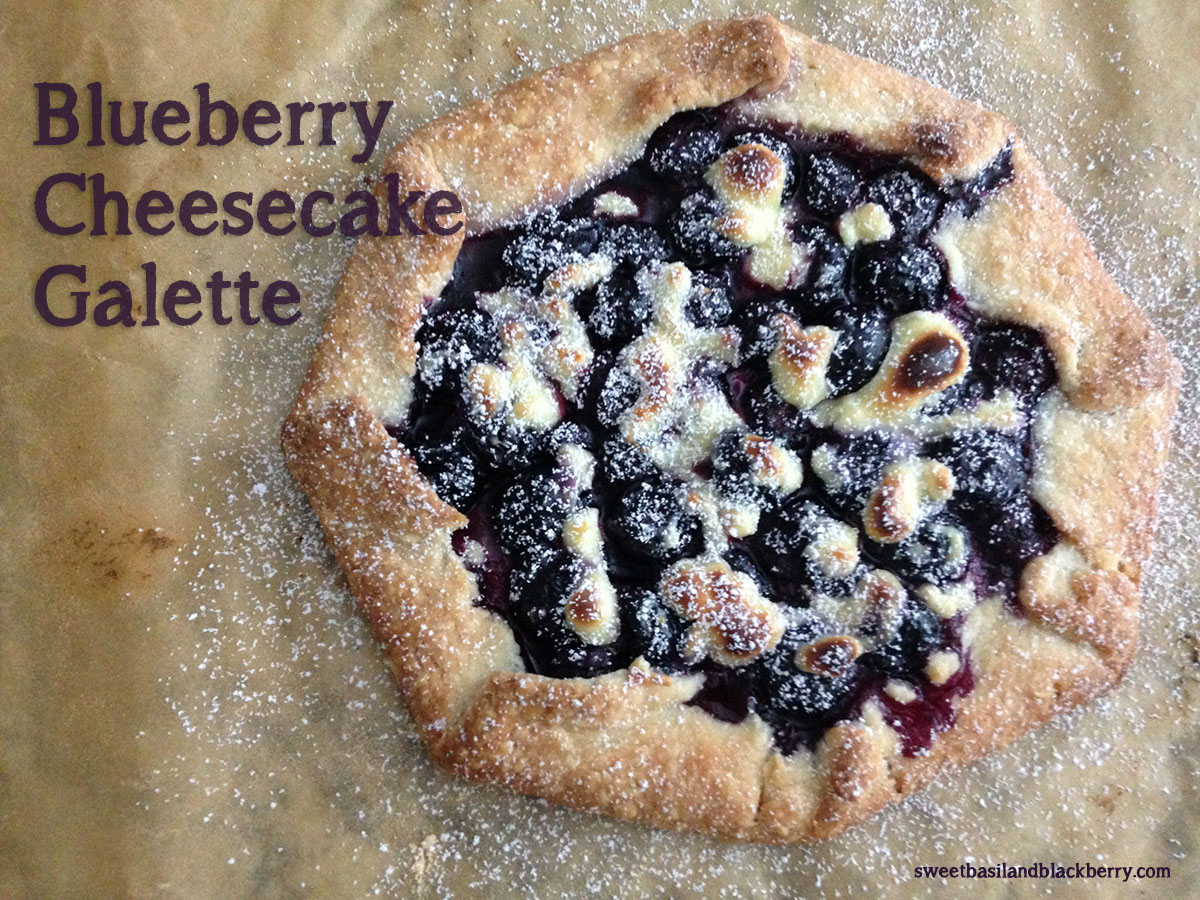 I love pie, but struggle to make decent pie crust.  Usually I stick with the pre-made crust that you throw in a pie pan, fill and bake.  A galette is somewhere between a pie and a tart, no crimping, or special pan…..my kind of pie!  The rustic free form creates an easy pastry that's forgiving in it's appearance. You could substitute just about any fruit or even a pre-made pie crust, resulting in a delicious, easy treat.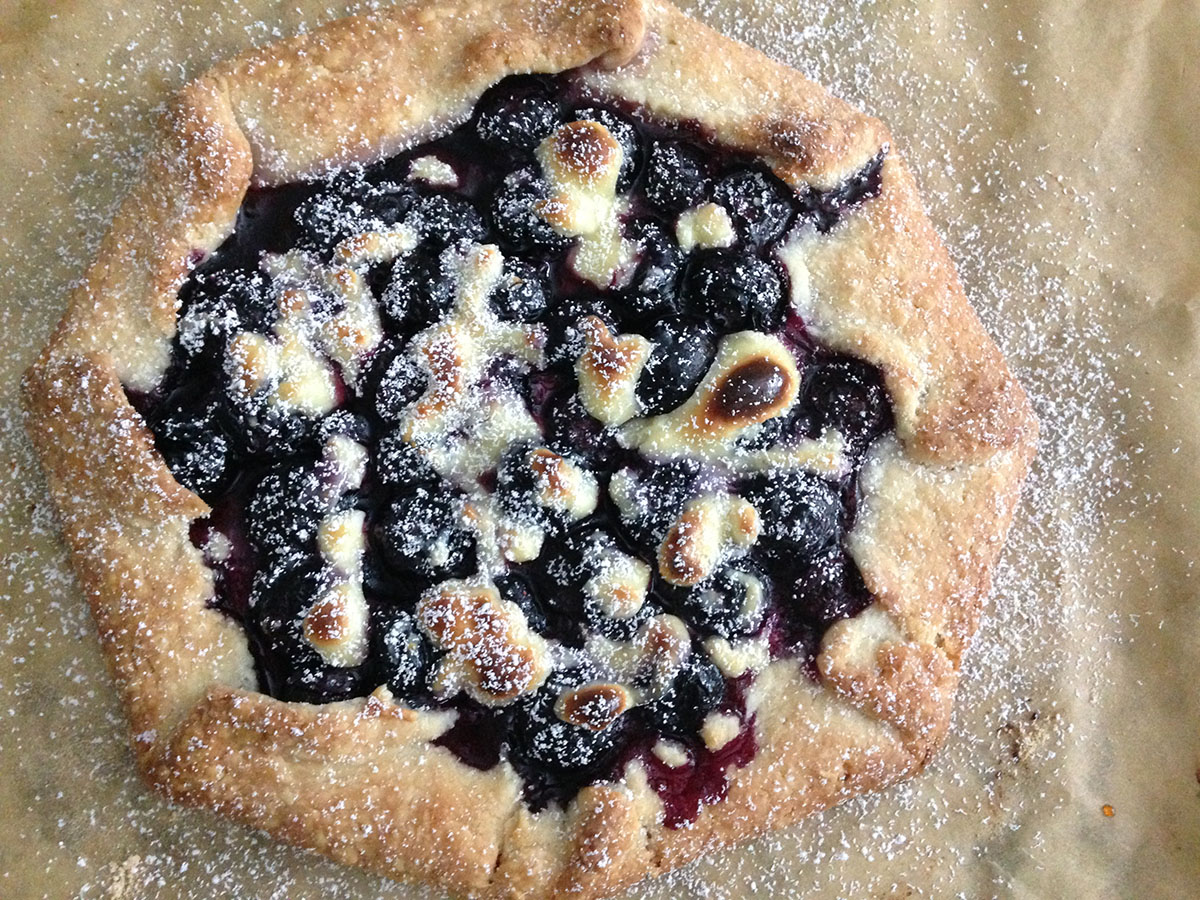 For the holidays, we make Apricot Kolaches, a small fruit filled envelope that has a light, flaky cream cheese pastry.  I immediately thought of this easy pastry for the crust.  Not to mention, there was plenty of leftover cream cheese for my experiment.  I divided the dough into 2 smaller dough rounds, which gave me the option to fall back on the kolaches if the first galette crust flopped.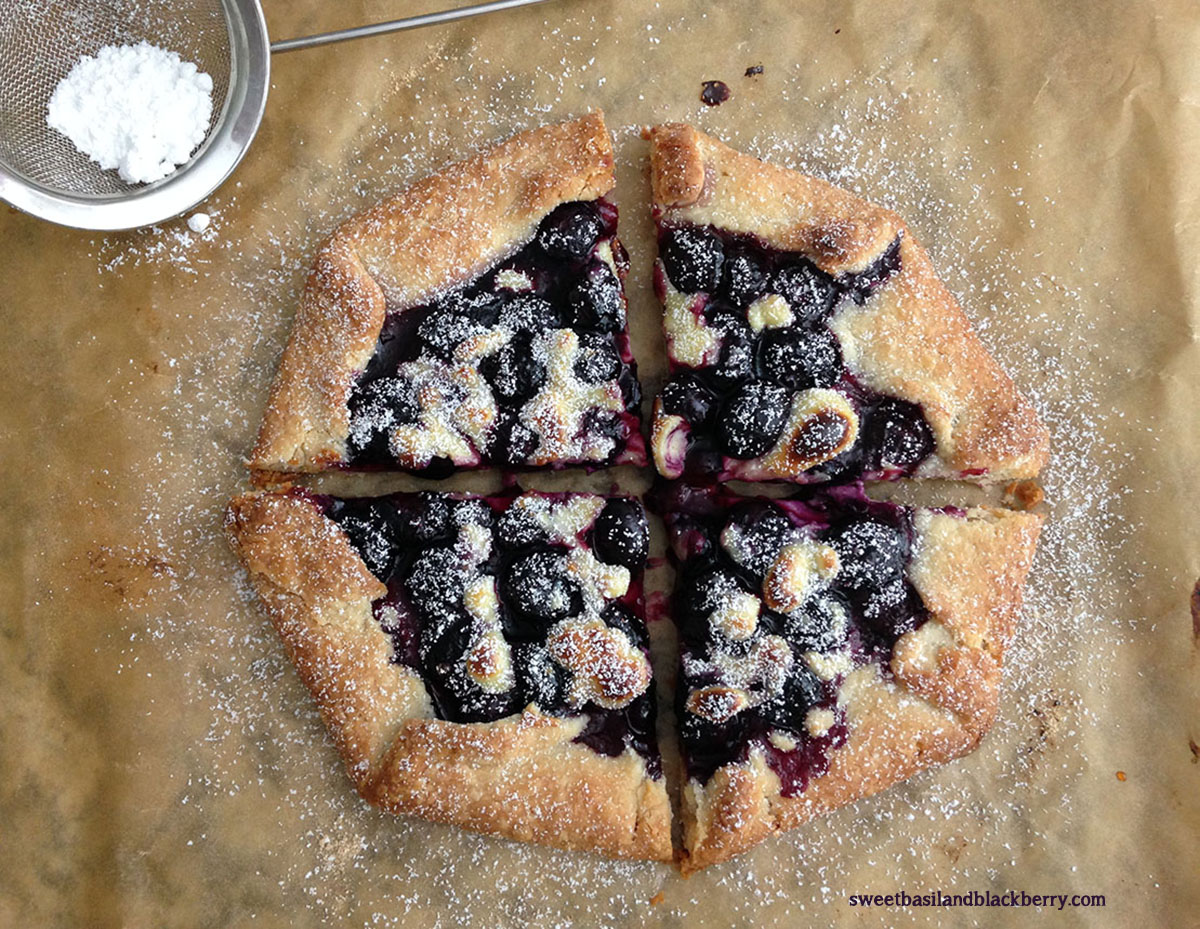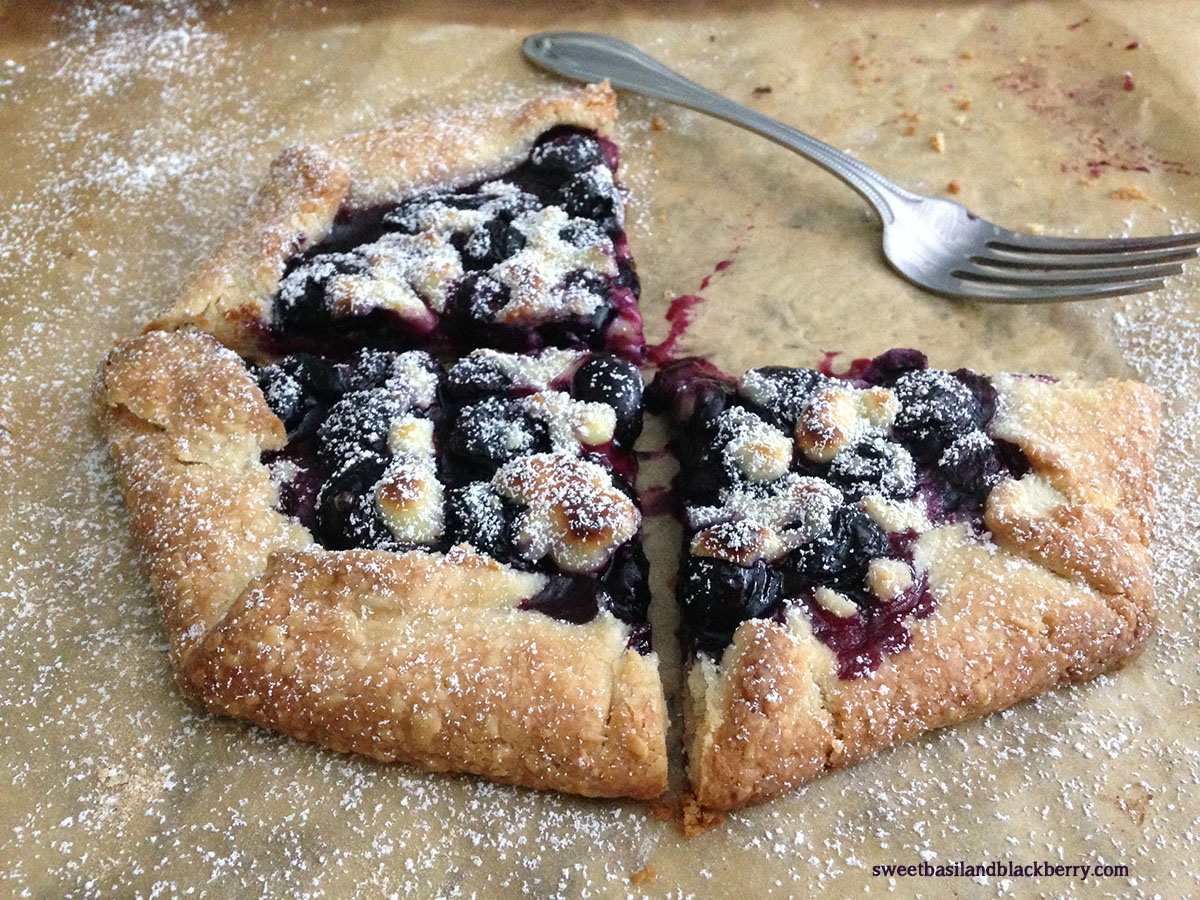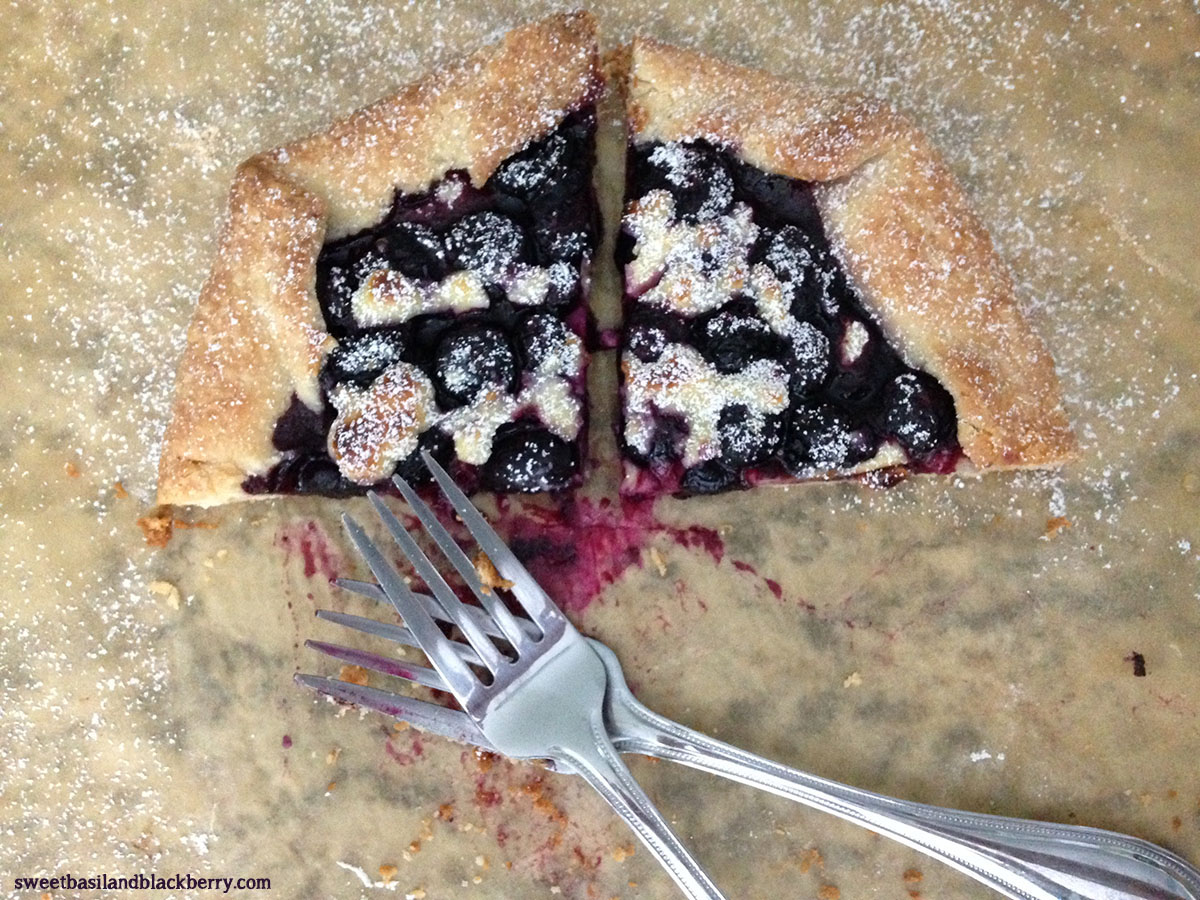 It turned out really light and flaky, but there's no reason you couldn't use a pre-made crust for a quick, easy pie.  Grab another fork and share with a friend.
Blueberry Cheesecake Galette
For the Dough
Combine 3 ounces softened cream cheese, 1/2 cup softened butter, 1 cup all purpose flour, and 2 tablespoons sugar.  In a food processor, pulse until the ingredients come together to form a dough. Divide the dough into round disk, wrap with plastic wrap and refrigerate at least 1 hour.
For the Filling
Toss 1 pint blueberries, 4 tablespoons sugar, 2 teaspoons lemon juice, 2 teaspoons corn starch and pinch of salt in a small bowl and set aside.
In another bowl, whisk remaining cream cheese, 1 egg yolk, 2 tablespoons sugar and pinch of nutmeg until smooth.
To Make the Galette
On a floured piece of parchment paper, roll dough into 12 inch round
Spread 1/2 of cream cheese mixture in the center of the dough, leaving a 2 inch border
Top with blueberry mixture and fold the dough over the edge of the berries.
Drizzle the remaining cream cheese mixture over the blueberries
Leave galette on parchment and place on cookie sheet
Bake in preheated 425 degree oven for 20-25 minutes, until golden brown
Cool slightly and sprinkle with powdered sugar
*The less you work with the dough, the better.  If too soft, pop it back in the fridge until firm
Adapted from recipes on Food Network and Southern Living