Soup's on, people!  The latest cold snap makes me appreciate the warmth of a steaming bowl of soup.  This might be one of the easiest soup recipes I own, and it is definitely a "go to" that our family loves.  Starting with a rotisserie chicken, makes this soup quick and easy, who doesn't love a store bought roasted chicken?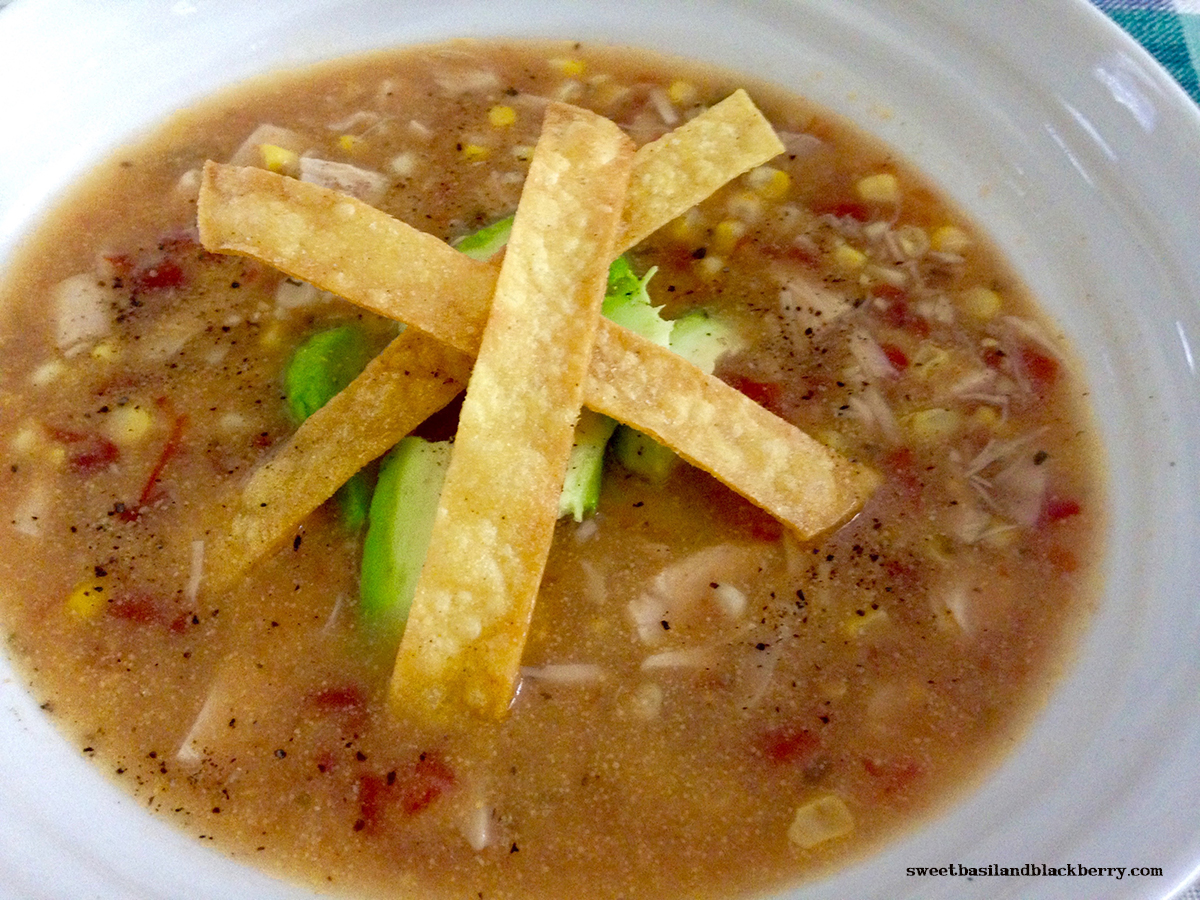 My good friend Maribel shared this recipe during a Bunco gathering, and Im forever grateful!!!  She is one of the best cooks (hands down) that I know.  Bunco at her house consisted of good food, good drink and lots of dice grabbing fun.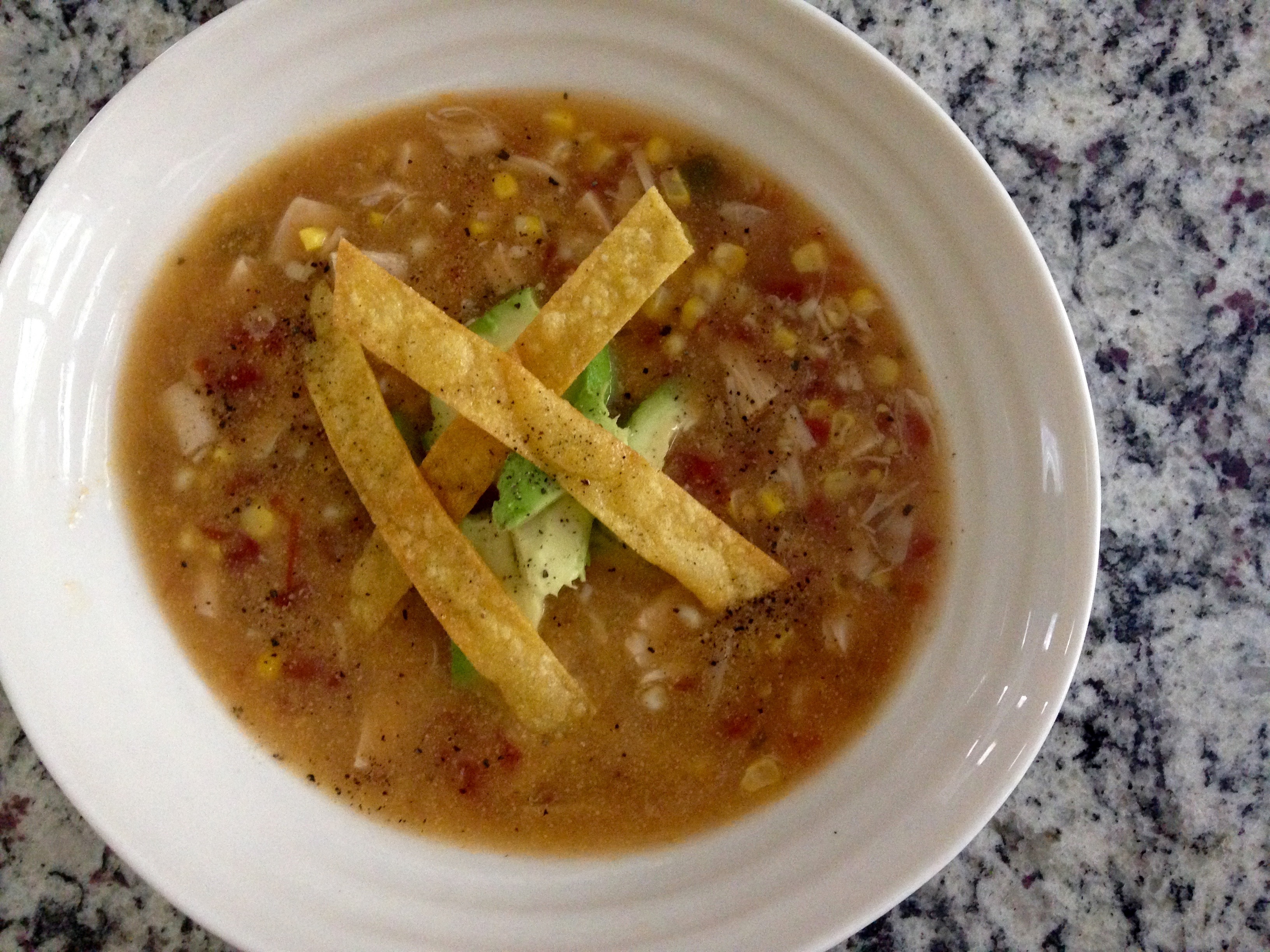 Over the years, this recipe has evolved with our busy lives.  Once boiling the chicken breasts, now I am completely thrilled to pick up a rotisserie chicken at the market, making this soup a quick dinner.  Recently I started adding a can of corn (any variety) to add a little crunch, and I think it works.  Additions at serving time include chopped cilantro, shredded cheese, avocado slices, and tortilla strips.
Quick Tortilla Soup
Ingredients
1 Rotisserie Chicken, deboned and chopped or shredded
(2)   32 ounce chicken broth
1 can Rotel
1 can cream of chicken soup
1 can corn, drained
1 tablespoon ground pepper
1 tablespoon ground cumin
Directions
Combine all ingredients in large soup pot
Bring to boil, reduce heat and simmer at least 1 hour
Serve with chopped cilantro, shredded cheese, avacodo slices and tortilla strips (or tortilla chips)