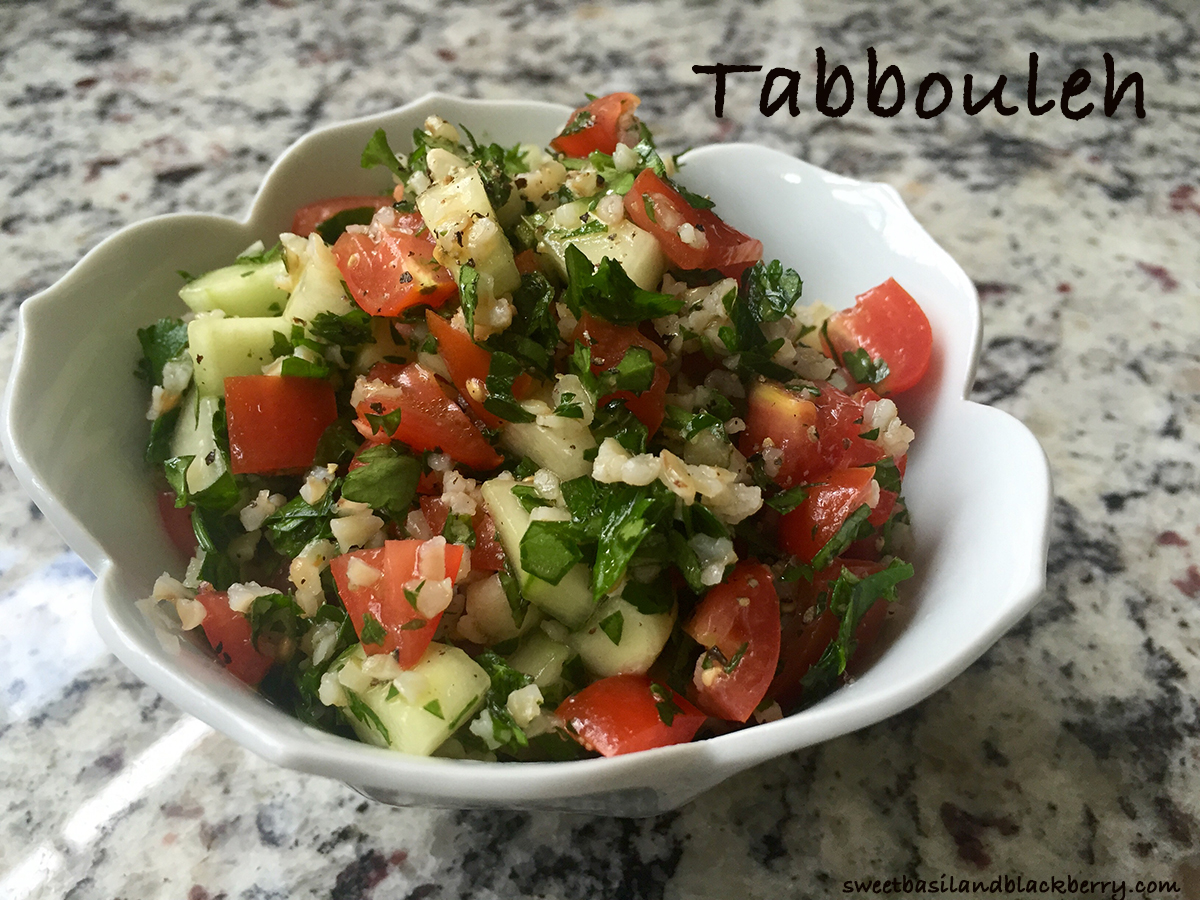 Our spring garden here in Atlanta is going crazy, tomato plants are waist chest high and my summer herbs are taking off.  We can't wait for that first tomato, resulting in BLT's all summer. (providing Sissy does her job keeping the squirrels, chippies, and birds away!)  With an abundance of parsley and mint, I began thinking about one of my favorite things…..Tabbouleh!  I've tried several different recipes, all containing the basic ingredients of parsley, mint, onion and tomatoes.  But I like lots of lemon juice, garlic and sometimes even a chopped cucumber.  Do what your taste buds like!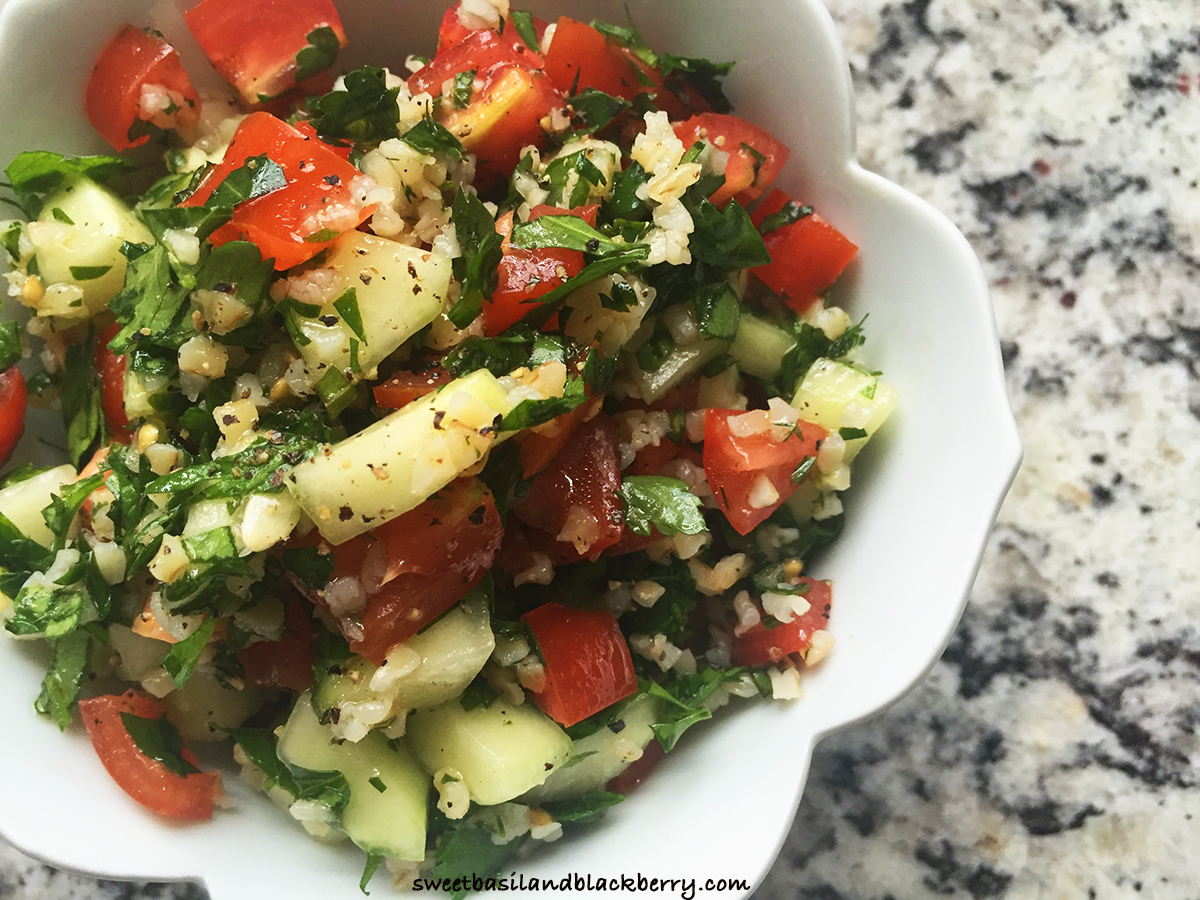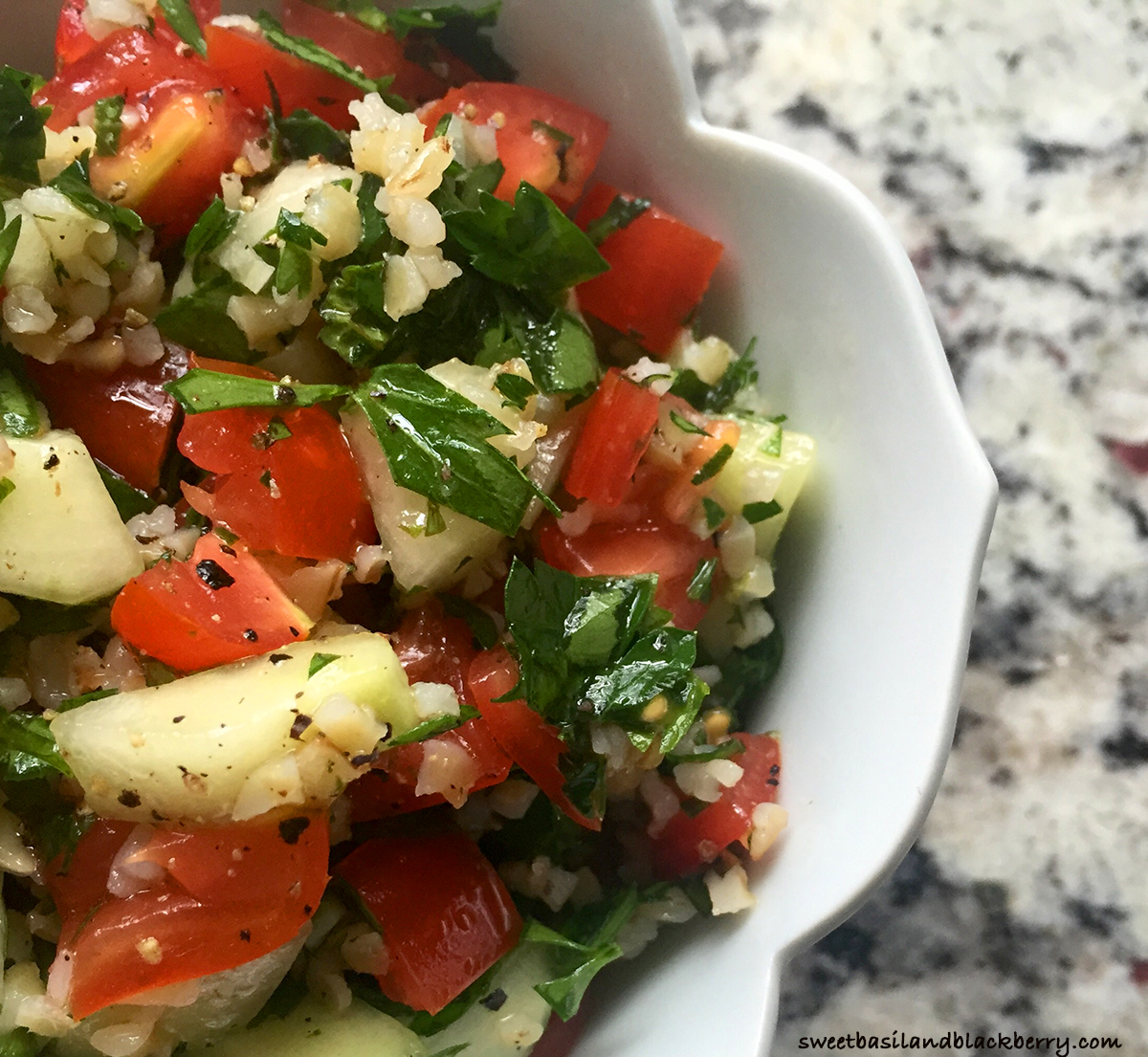 Many recipes call for boiling water to soften the wheat bulgur, but following the advice of a sweet little Lebanese woman, I tried covering the bulgur with cold water.  She recommended letting it sit in a bowl until all the cold water is absorbed and the wheat is tender.  Fine by me, plenty of time for the water to disappear, while you are chopping (and chopping…) everything else.
Served with crackers, or romaine lettuce leaves, tabbouleh is so fresh and vibrant in color and taste. For me, adding the cucumber created a nice side dish for chicken or fish.  I only wish that it could be frozen for a later date.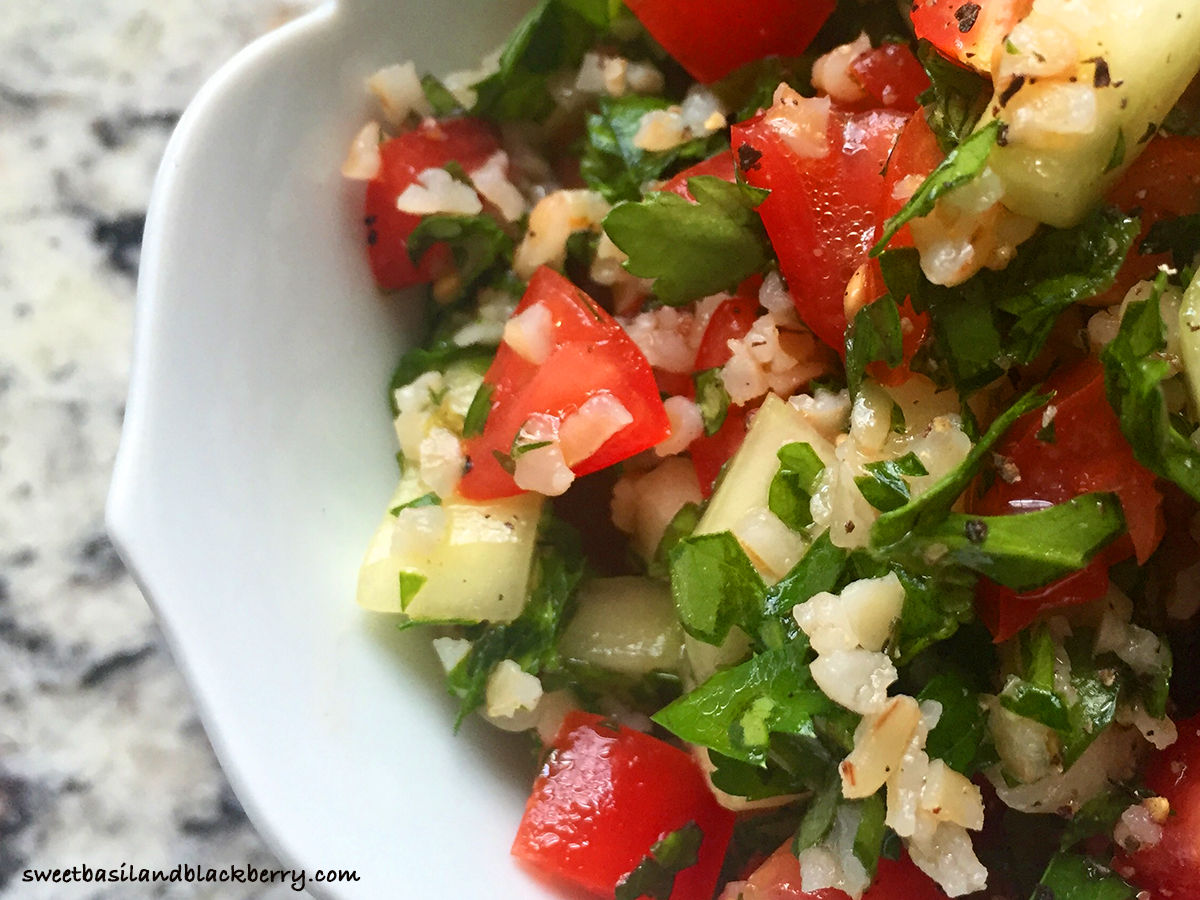 Tabbouleh
Ingredients
1/4 cup wheat bulgur (fine)
1-2 large bunch of flat leaf parsley, chopped
1/4 cup fresh mint, chopped
1 bunch green onions, chopped
1 cup chopped tomatoes (or use quartered grape tomatoes)
1-2 cloves garlic, finely minced
juice of 2 lemons
1/4 cup extra virgin olive oil
salt and pepper to taste
1 seeded and chopped cucumber (optional)
Directions
Place bulgur in a small bowl, rinse twice with cold water and drain, then add enough water to cover, set aside.
Meanwhile, begin chopping……everything else and place in a large bowl.
Once all the water is absorbed and the bulgur is tender, add to herb mixture.
Whisk together the lemon juice, olive oil, salt and pepper.  Pour over all the chopped stuff.
Gently combine, coating evenly and refrigerate for at least 1 hour.
*Store covered in the refrigerator. It will lose some of the vibrant color due to the lemon juice, but it still tastes great!