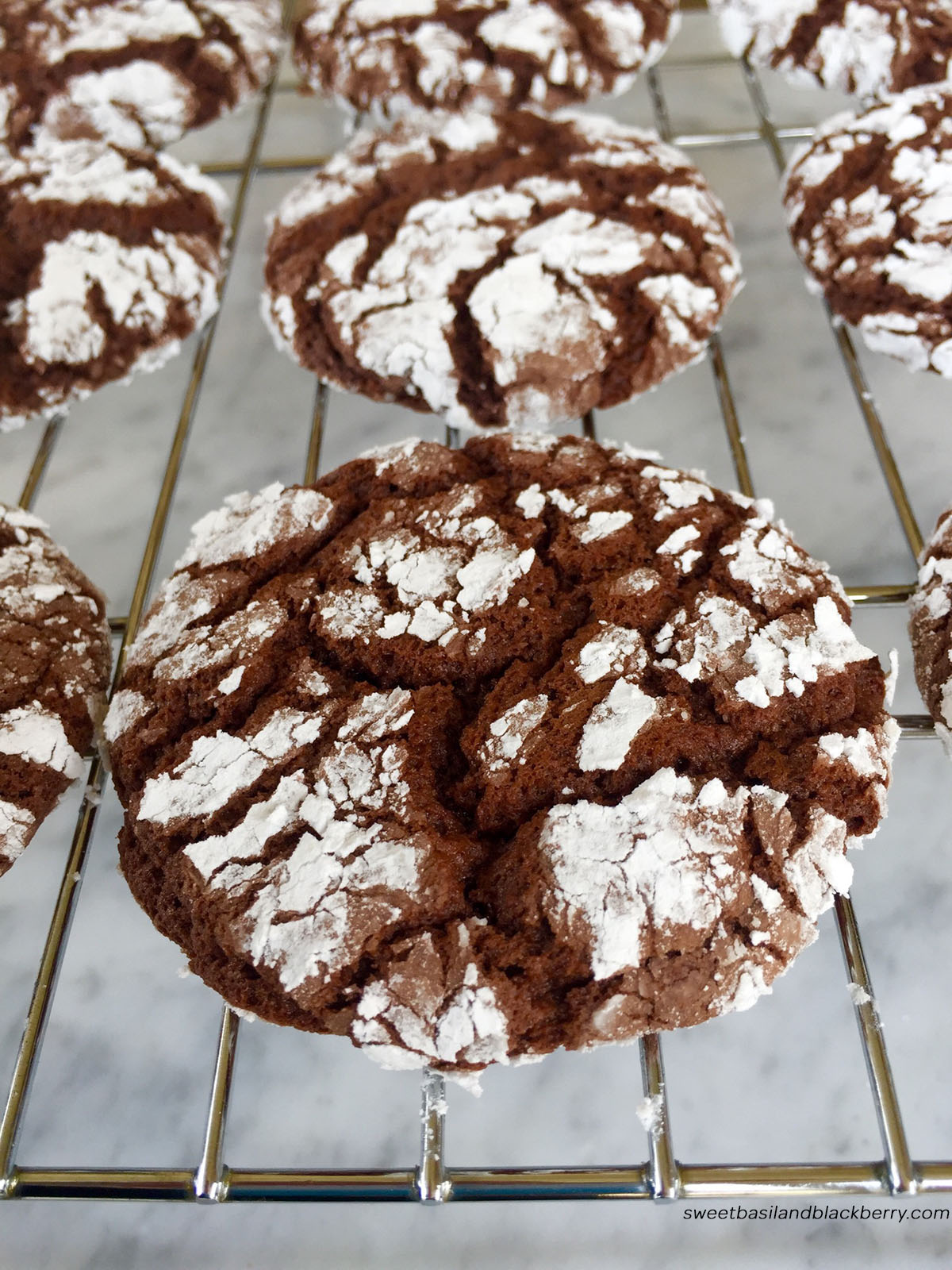 Before Roddy's parents built the family room on the back of their house, the small screened in back porch became a refrigerator during cold Louisville winters.  Thanksgiving marked the beginning of the baking season for my mother-in-law, and by Christmas Eve, there were 20 (or more) Christmas tins containing all types of delicious goodies.  I loved many of her treats, but my favorite was the Chocolate Crinkle cookie.  I could take down the entire tin in one sitting.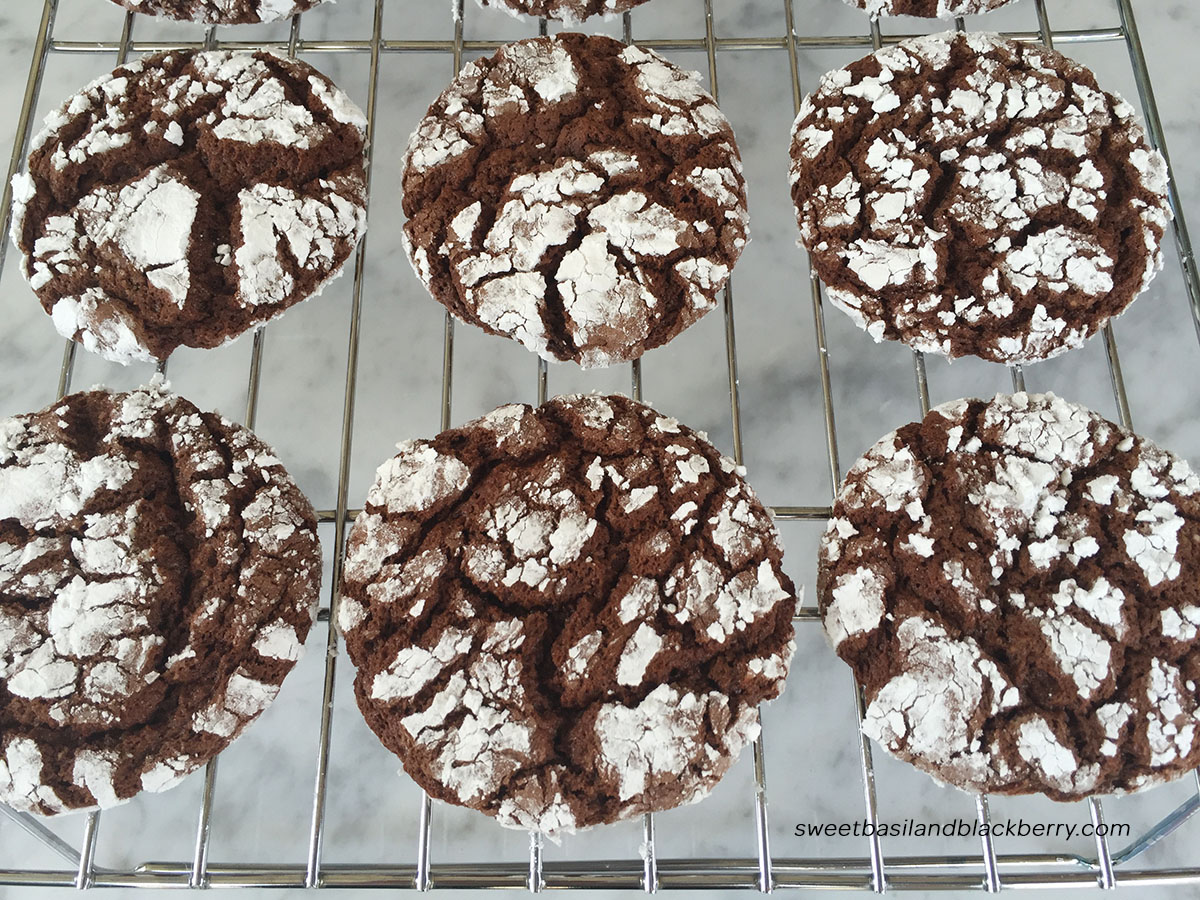 Last Christmas, I baked multiple batches, each one failing to measure up.  I tried cooking at a different temperature and time, without much success (I blame it on this oven here in Atlanta).  I remembered a cookie recipe using a cake mix, my friend Denise gave me. Amazingly, they tasted just like Grandma's crinkles, and not to mention, foolproof.
Like snowflakes, no two look alike.
Cake Mix Chocolate Crinkles
Ingredients
1 Devil's Food Cake Mix
2 cups frozen whipped topping, thawed
1 egg
1/2 cup confectioners' sugar
Directions
Preheat oven to 350 degrees F. Lightly grease baking sheets
Beat together whipped topping and egg.  Add the cake mix and continue to mix until smooth
Drop by teaspoonfuls into bowl of confectioners sugar and roll to coat. Place cookies on the prepared baking sheets.
Bake 8-10 minutes.
Cool