Bagel, Biscuit or Danish?  Every time, give me a danish.  There's something irresistible about the tender, flaky pastry topped with creamy cheese, fruit, or both.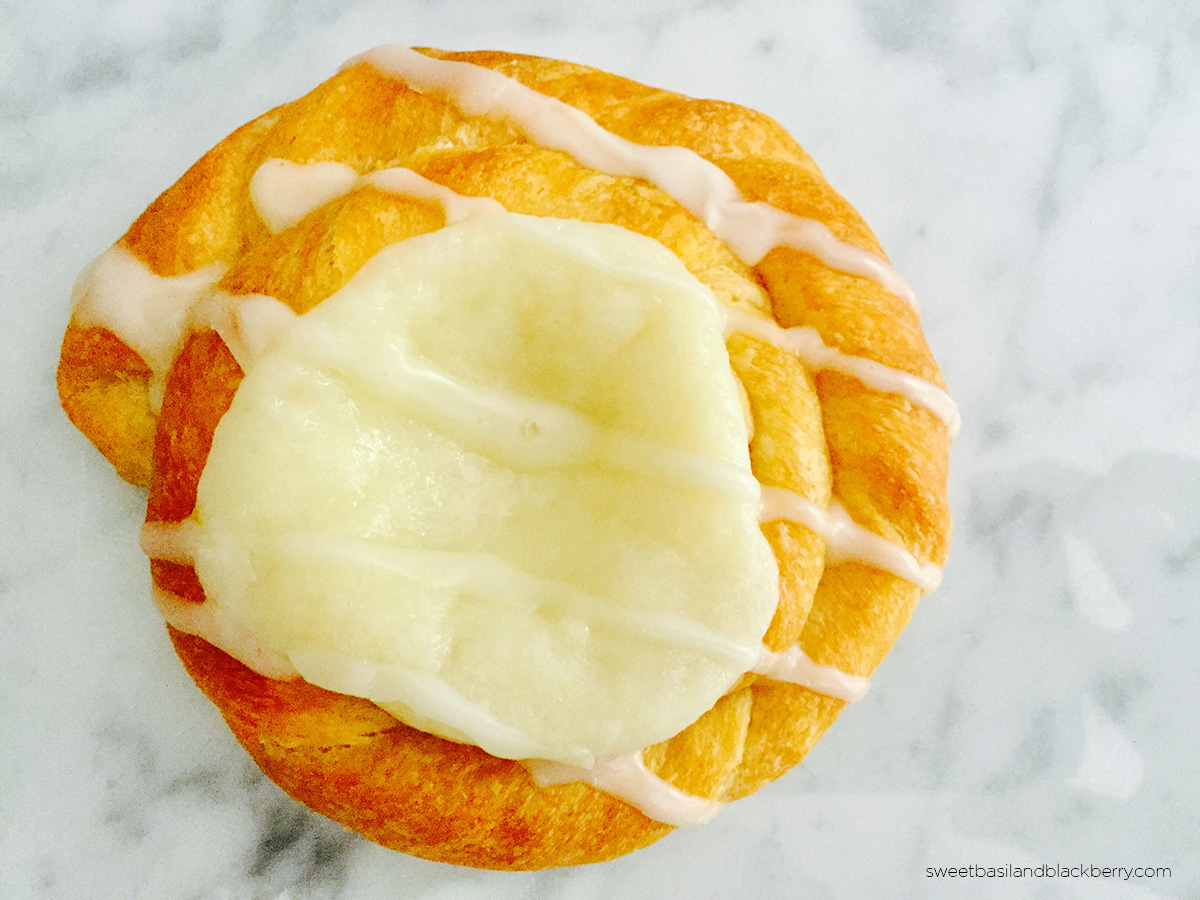 Many thanks are extended to my test subjects for trying multiple Pinterest failures.  The problem, cream cheese filling that continued to ooze over the pastry side, no matter what I tried. They tasted great, but looked pitiful.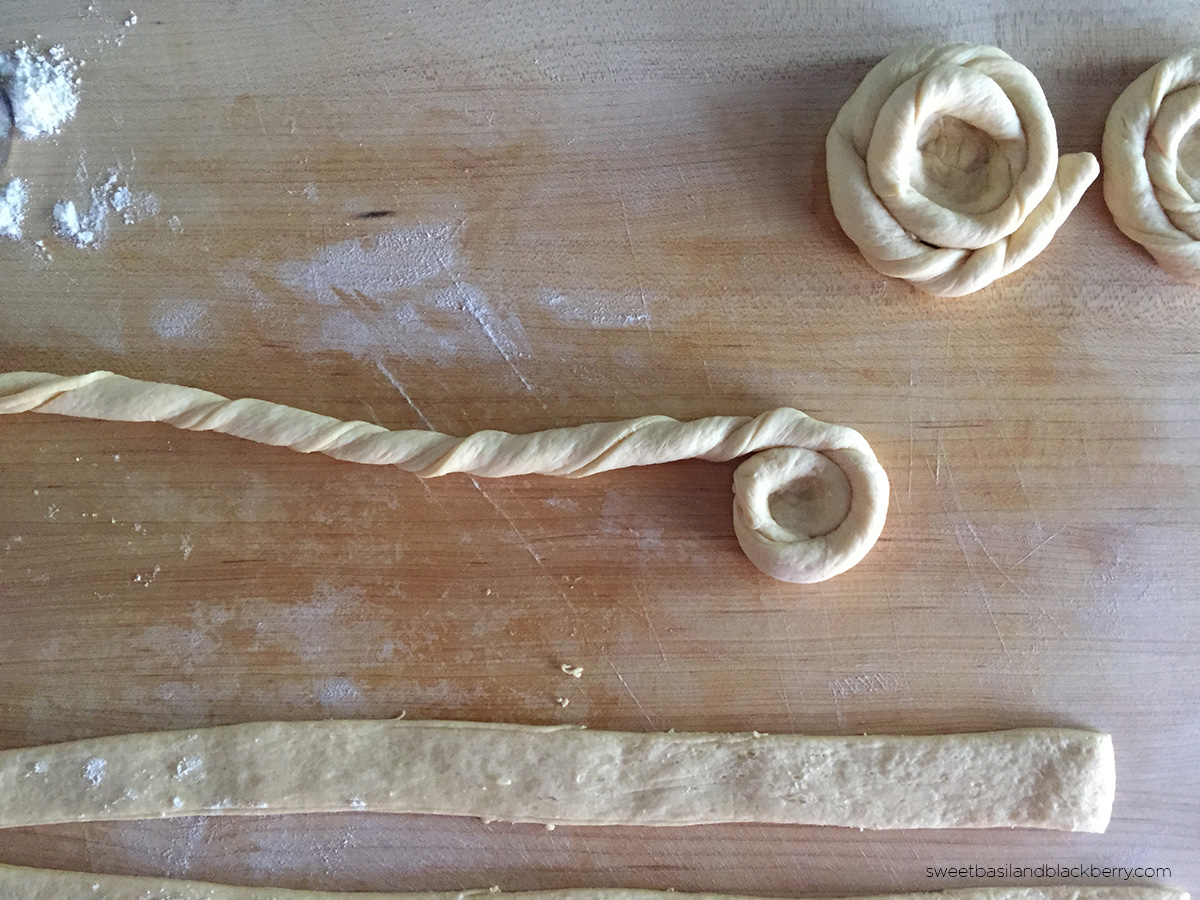 This fall, I discovered Pillsbury pastry sheets that could be cut in strips and formed into the perfect little basket to contain all that lightly sweet, creamy filling.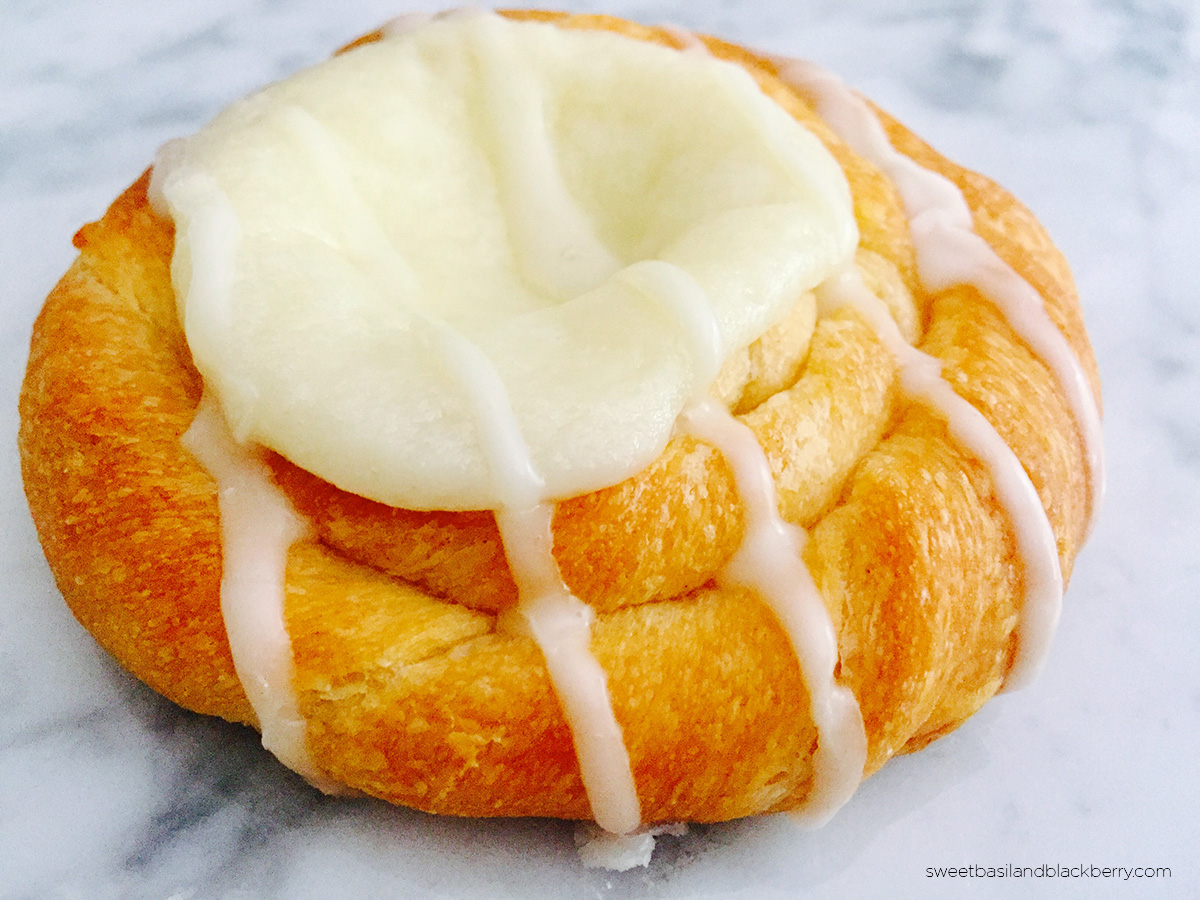 If you would like a little fruit with your cream cheese, go for it!  There are NO rules here, people.  Do what you like!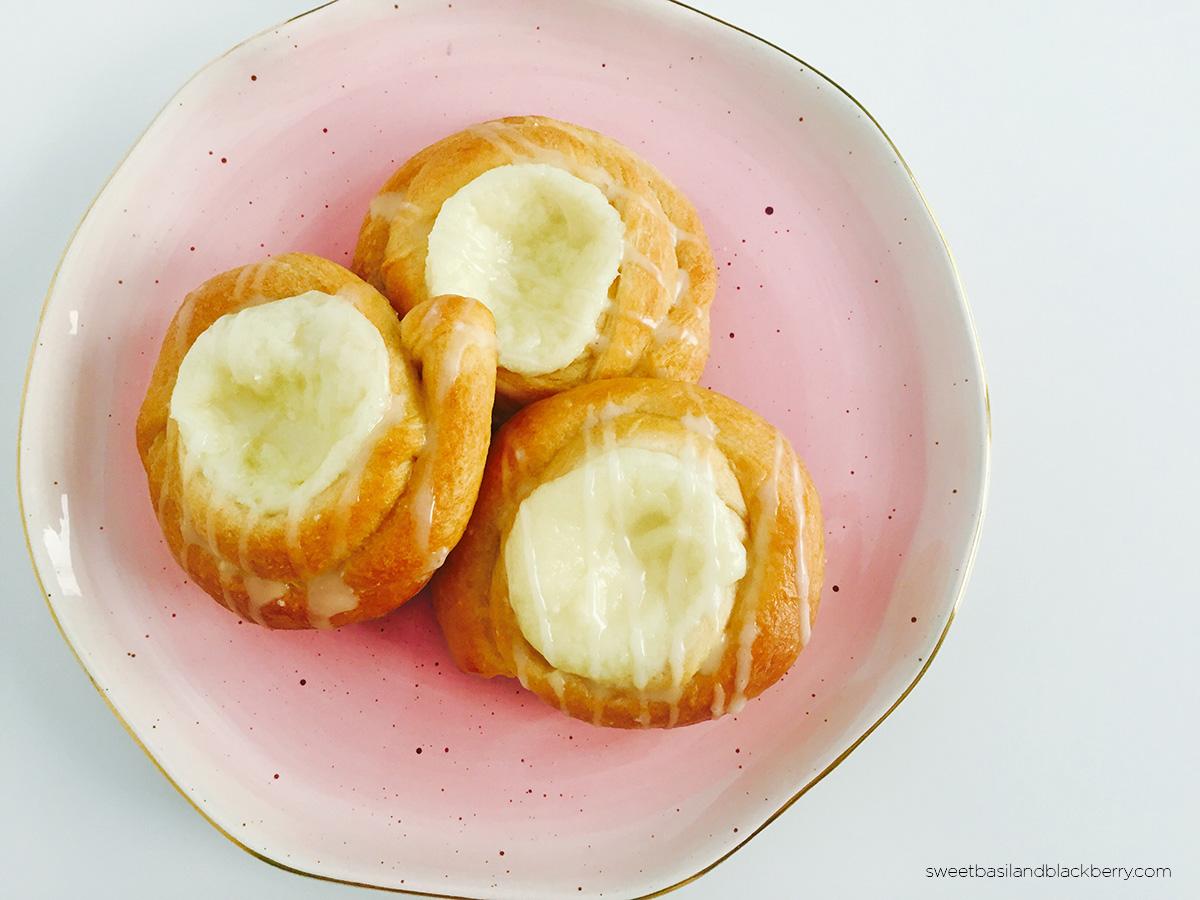 Cream Cheese Danish
Ingredients
2 cans Pillsbury Crescent pastry sheet
1 teaspoon lemon juice
1/2 cup sugar
8 ounce cream cheese, softened
1 teaspoon vanilla
1 tablespoon melted butter
Directions
Preheat oven to 350 degrees.
Combine lemon juice, sugar, vanilla and softened cream cheese, Stir until smooth
Unroll pastry sheet on floured cutting board
Cut twelve strips lengthwise, twist ends forming a rope
Curl the rope around leaving a well in the center  (see pictured)
Brush with melted butter
Fill the well with 1 tablespoon of the cream cheese mixture
Bake 13-15 minutes until golden brown, cool 5 minutes
Drizzle icing over the top of danish
Icing
Combine 1/2 cup powdered sugar, 1 teaspoon vanilla, 2 teaspoon milk.  Stir until smooth.
*If you are unable to find pastry sheets, you can use crescent rolls.  Unroll carefully and press the seams to form a pastry sheet.