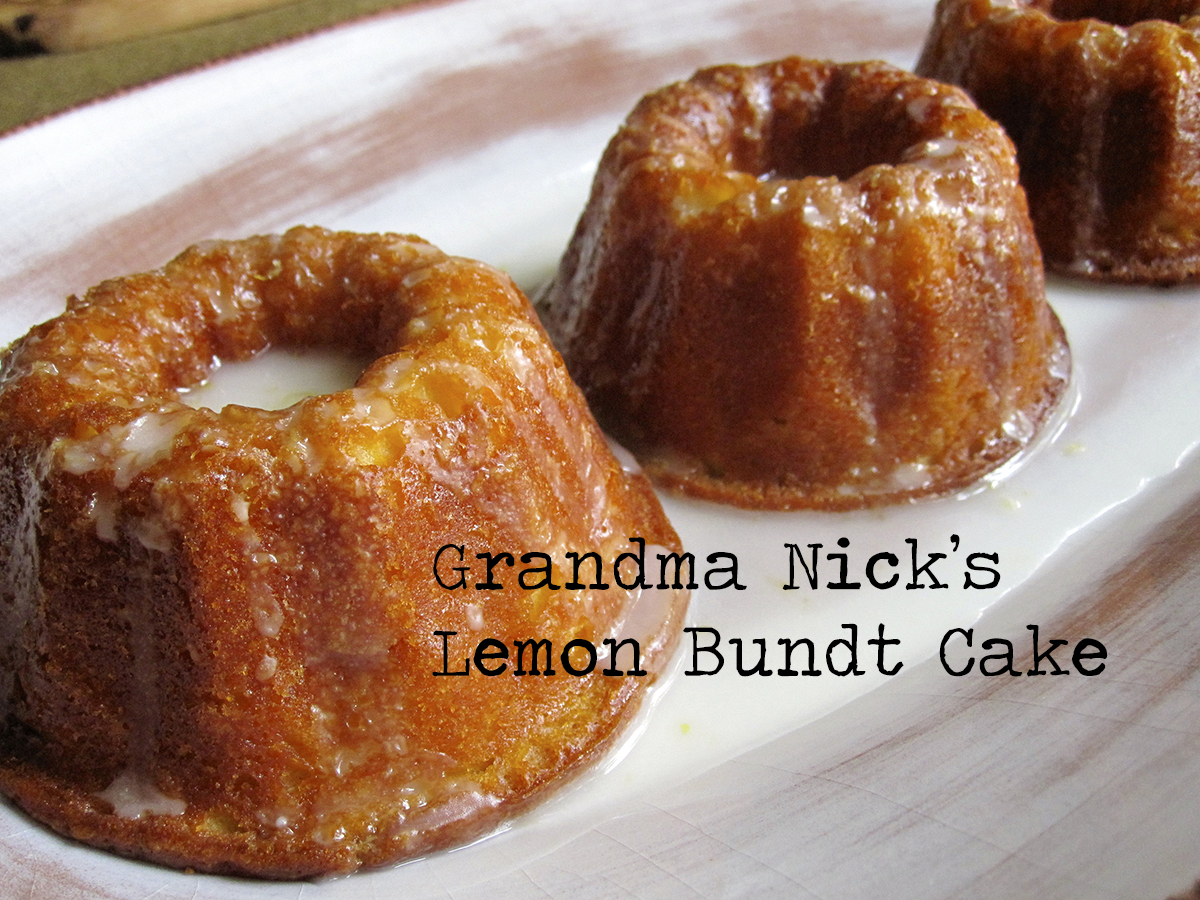 Lemon or Chocolate??  That's a tough question, but for today Lemon is going to take center stage!!   This year for my birthday, my friend Norah baked a Lemon Bundt cake that was outstanding.  My recipe collection contains probably 10 various recipe cards for some type of lemon cake.  All delicious in their own right, but there was something a little different with this particular cake.
Sweetened condensed milk…..that was it!!!  None of my previous recipes called for that sweet creamy nectar.  It definitely provided a richness that the others were missing.  Now, who doesn't love Eagle Brand Milk?????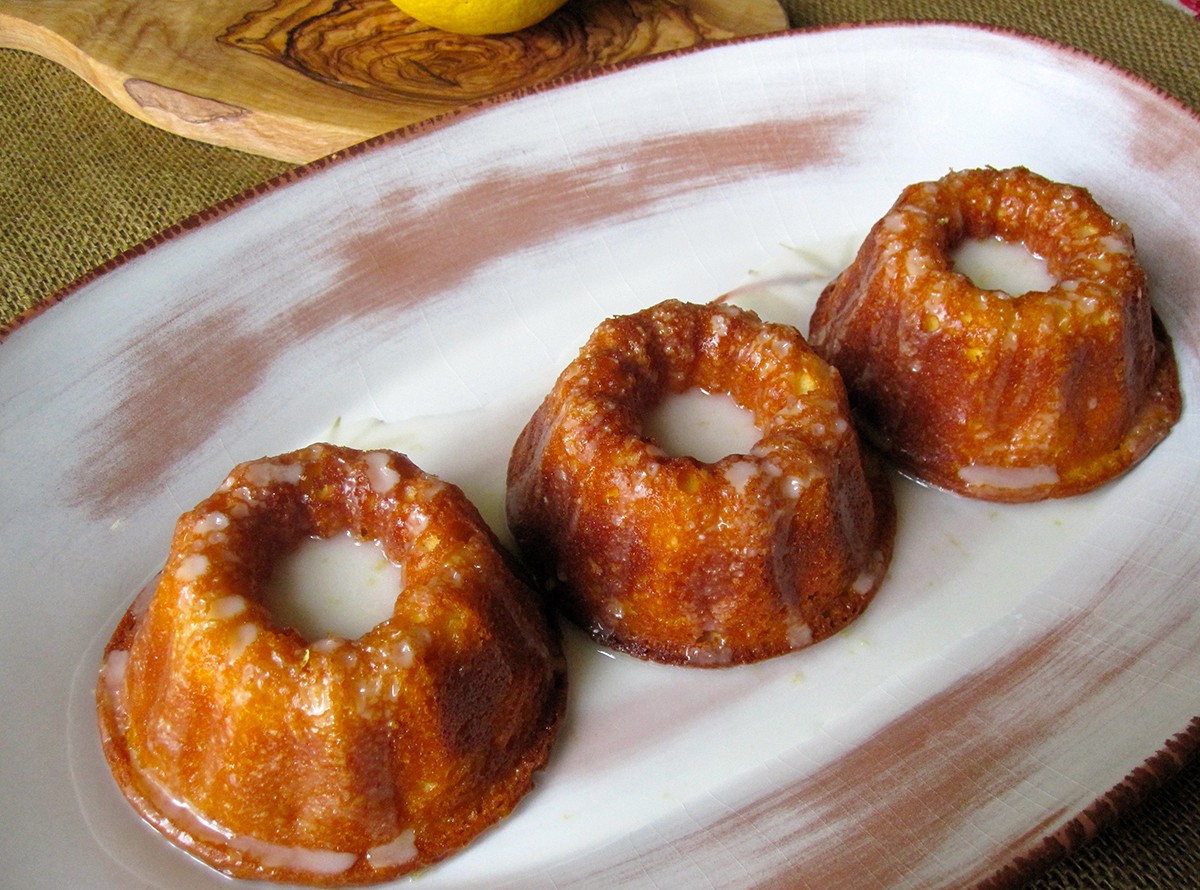 Norah received the recipe from her "second mom" in Oklahoma, by way of Grandma Nicholson, a nurse who baked it for friends and shut ins.  Thus the name Grandma Nick's Lemon Bundt Cake!  I love the sweet stories that are passed along with beloved recipes.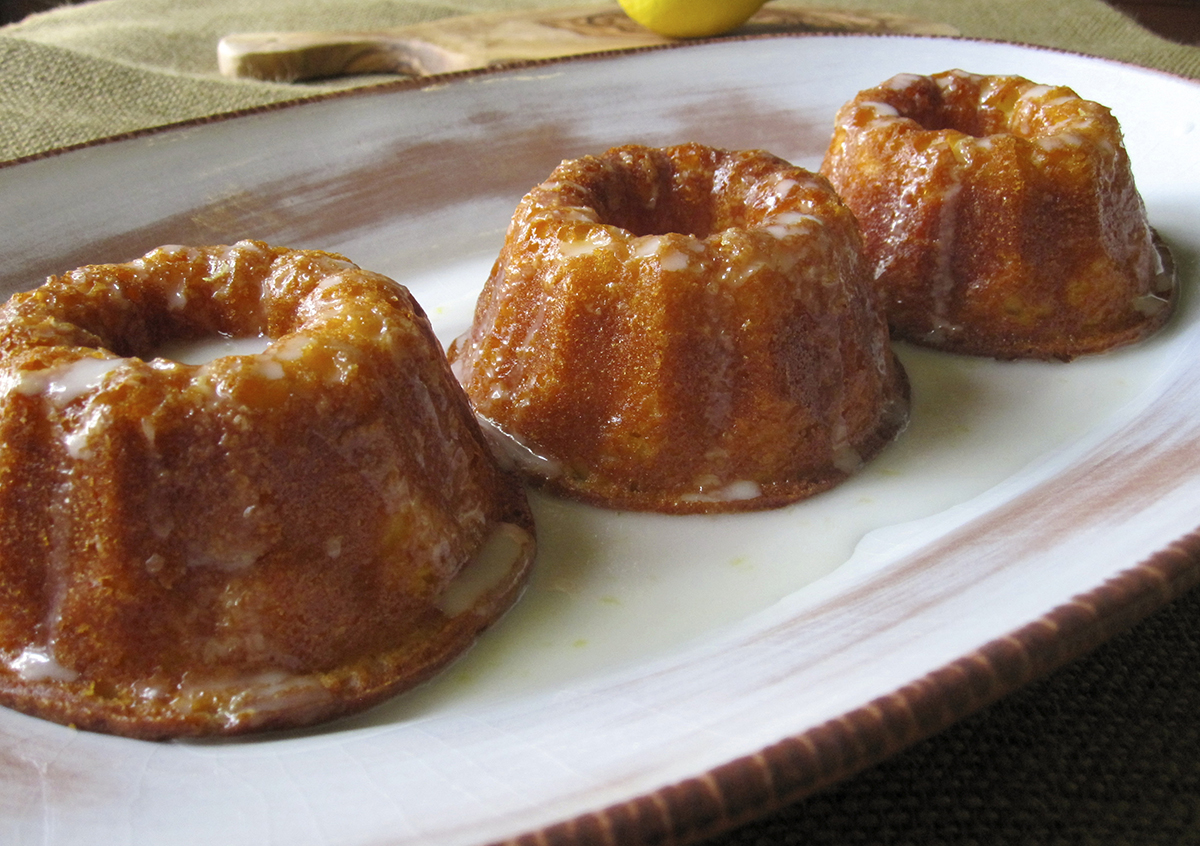 I made the lemon glaze probably a little thicker than called for in the original recipe, but I love lemon glaze, and a lot of it.  It made such a cute little pool in the mini bundts.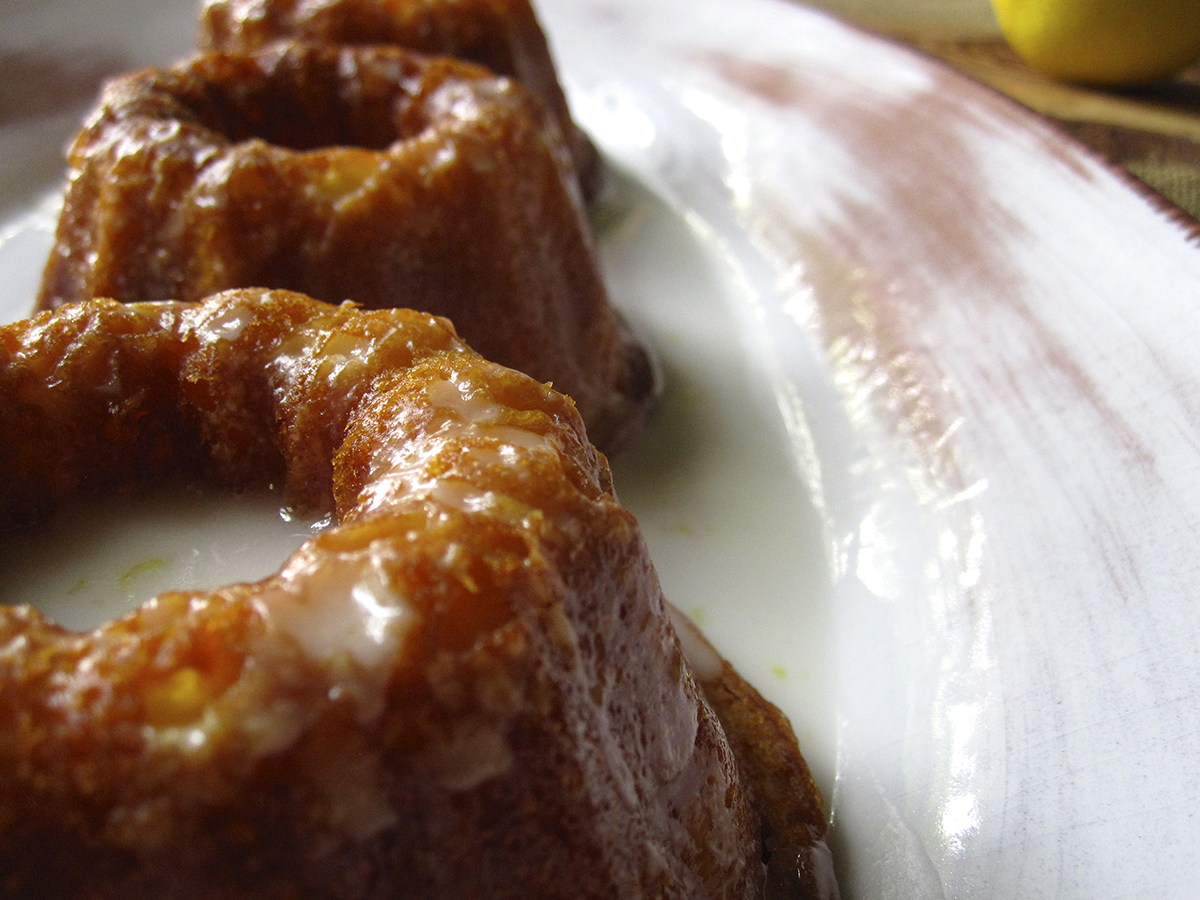 Dive Right On In!!
Grandma Nick's Lemon Bundt Cake (1959)
One box Duncan Hines Lemon Supreme Cake mix
One small box instant lemon pudding
4 eggs
1/2 cup melted butter
1/2 cup sweetened condensed milk
2 tablespoons fresh lemon juice
1/2 teaspoon or more freshly grated lemon peel
1 cup water
Blend together and mix for 2 minutes on medium speed.  Pour into a greased and floured bundt pan.  Bake at 350 degrees for 50-60 minutes until wooden skewer comes out clean.  Cool in pan for 25 minuted before inverting on platter.  You can top with a dusting of powdered sugar and/or a thin glaze consisting of powdered sugar and fresh lemon juice.
Alterations to the recipe:  I baked in mini bundt pans resulting in approximately 10 little individual cakes (about 18 minutes)
Thanks Norah!