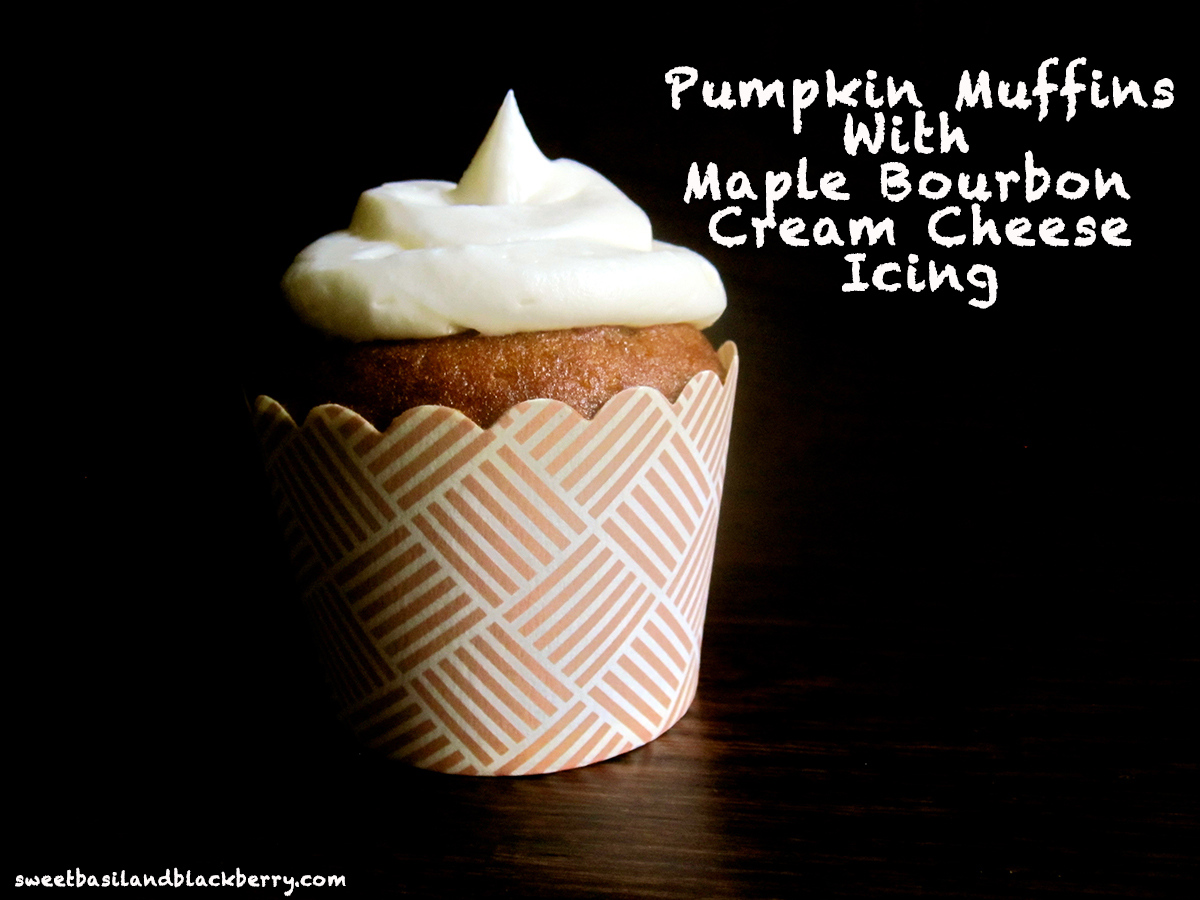 This morning, we woke up to a clear blue sky and crisp cool air.  It's official!  Fall arrived today and nothing says Fall like pumpkin!!!  I look forward to everything Fall and most importantly, pumpkin.  What began as a recipe for cake, this batter evolved  into muffins, cupcakes, and pumpkin bread.  With or without icing,  this recipe is so versatile.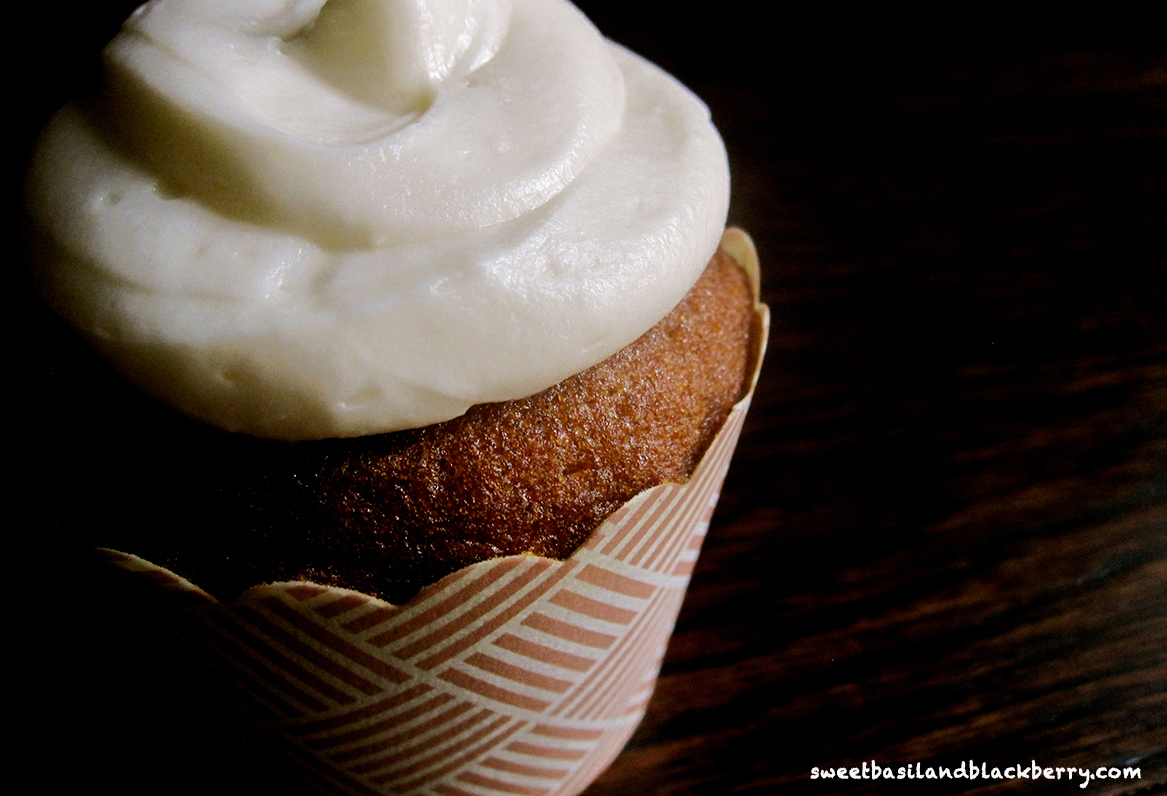 For the first year of his life, Chris (our oldest) stayed with a very kind woman by the name of Karen.  She was a wonderful baker and frequently created all kinds of home made snacks for the kiddos she cared for.  I will always be grateful for the safe and loving environment she provided that stressful first year.  Karen's pumpkin cake was most definitely his favorite.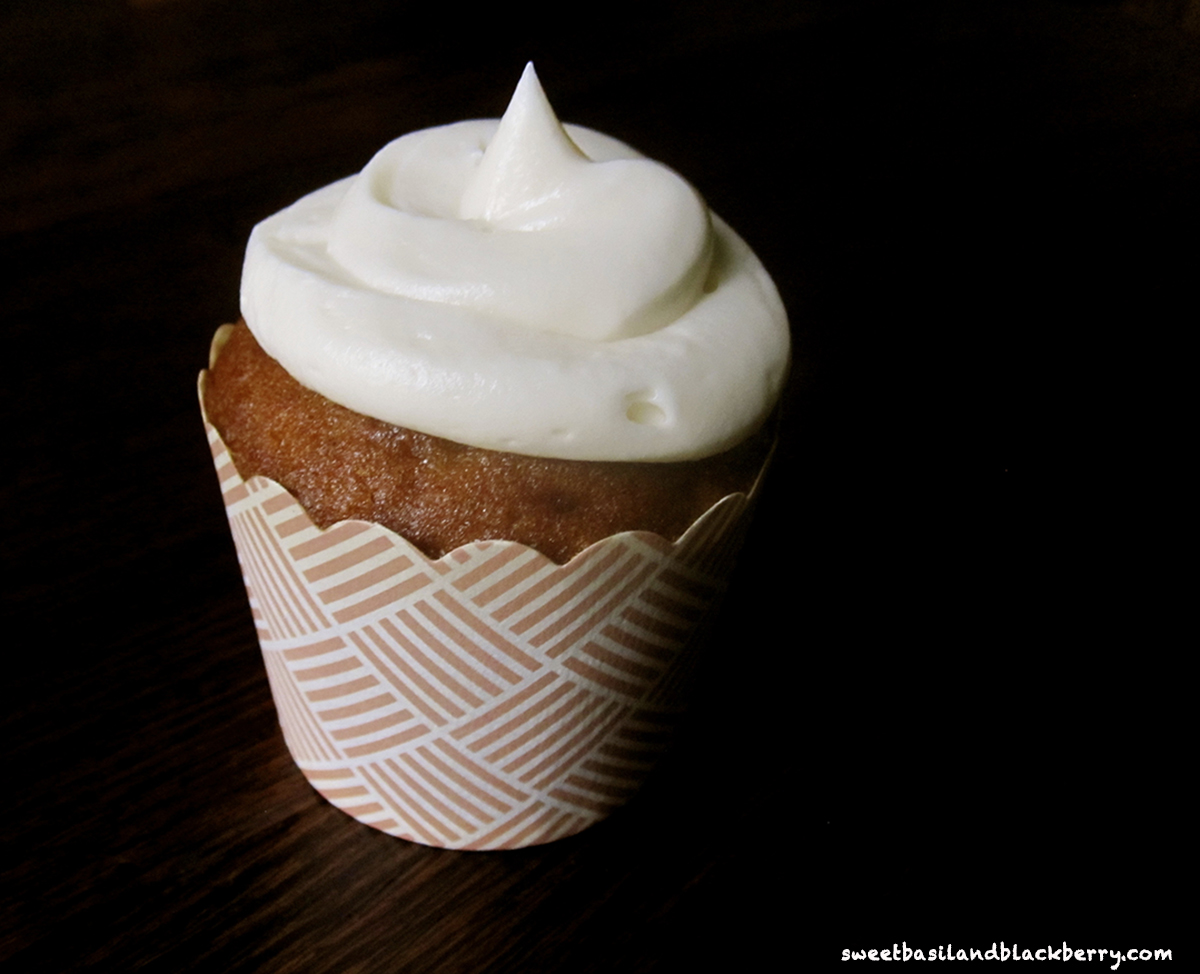 Mini muffins became the perfect snack for little hands and the kids loved them simply naked! (no icing)  Add a little icing and the little muffin, Tada! ( just like that) becomes a cupcake.   Even now as adults, they know that the wonderful smell of pumpkin and cinnamon marks the beginning of our favorite season.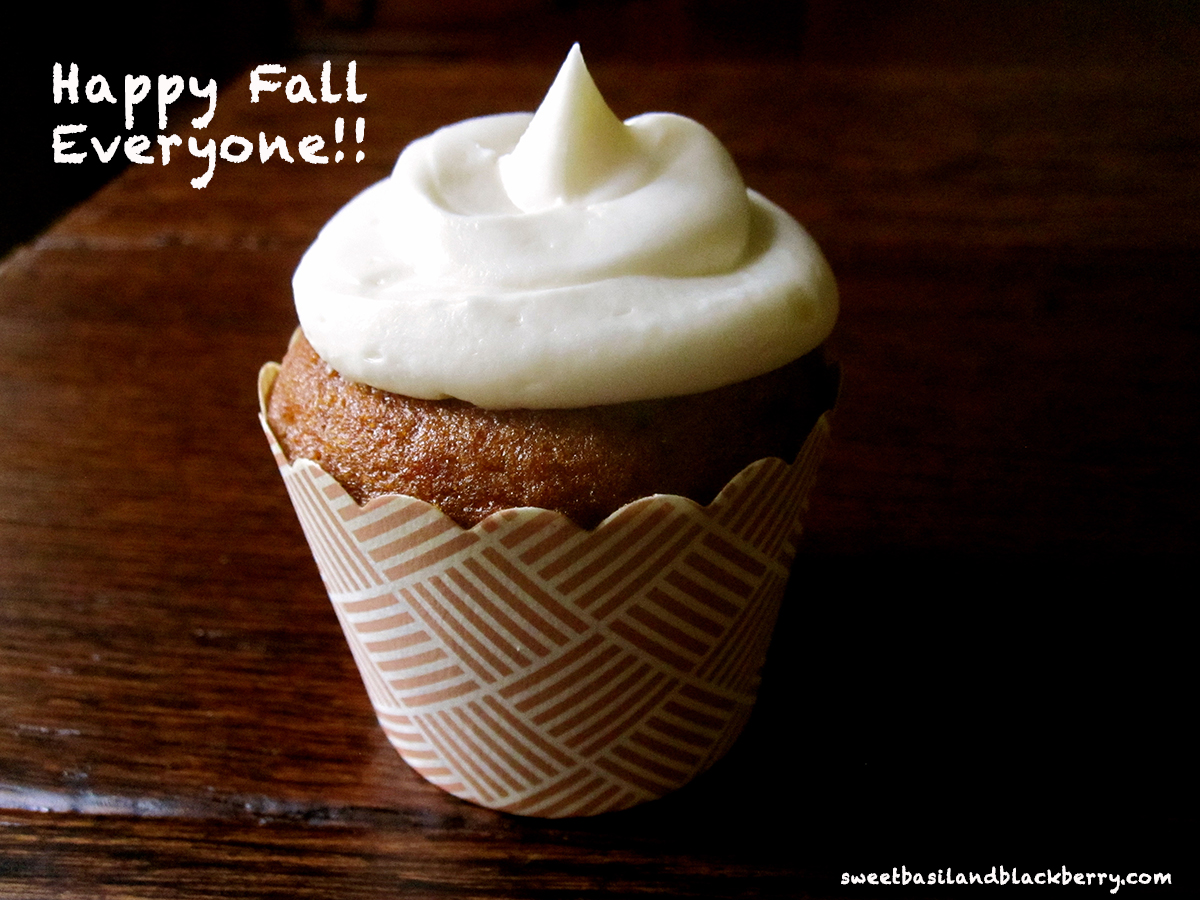 Pumpkin Cake with Maple Bourbon Cream Cheese Icing
Ingredients
4 eggs
2 cups sugar
1 cup canola oil
2 cups flour
2 teaspoons cinnamon (sometimes I add a little nutmeg and cloves)
2 teaspoons soda
1/2 teaspoon salt
2 cups pumpkin
Directions
Combine the eggs and sugar and beat until well blended
Add the oil and continue to beat
In another bowl, whisk together the flour, salt, soda and cinnamon
Add dry ingredients to the egg mixture and beat thoroughly
Add pumpkin and mix until well blended
Bake at 350 degrees for 50-55 minutes in Bundt pan, 19-22 minutes for regular size muffins, 30-40 minutes for loaf pans (every oven is different, so adjust your time accordingly)
Serve plain or frost with icing below
Maple Bourbon Cream Cheese Icing
Ingredients
8 ounces cream cheese softened
1/2 cup butter (1 stick) softened
4 cups powdered sugar
1 tablespoon maple syrup
1 tablespoon bourbon
Directions
With mixer, cream together the butter and cream cheese until smooth

Add maple syrup and bourbon
Add powdered sugar,  1/2 cup at a time, mixing well until smooth
Add more powdered sugar if too thin, or a little milk if too stiff
Spread or pipe on cooled cake
*If a cocktail on top of your cupcake isn't your thing, simply omit the bourbon and add vanilla instead!!