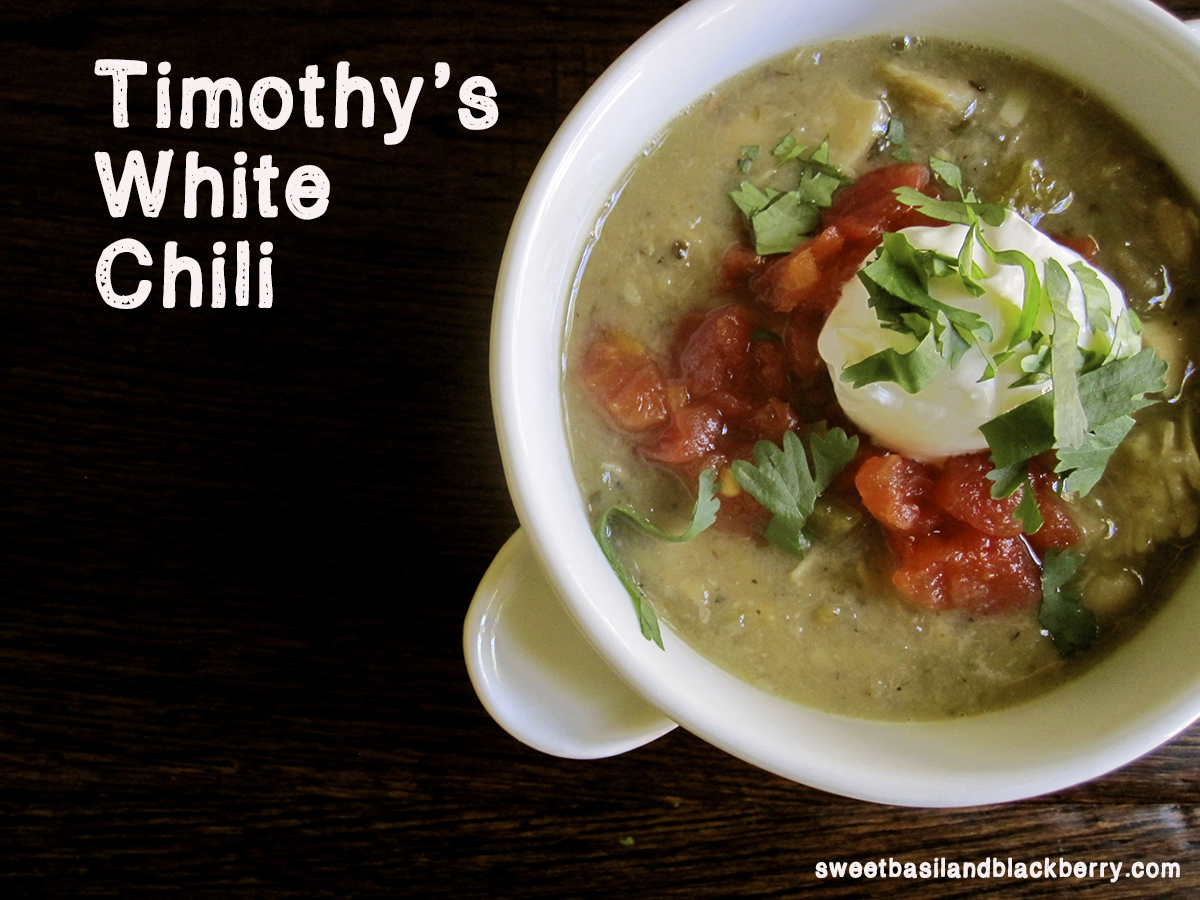 Halloween Tradition…. White Chili, Cornbread, Pumpkin Muffins, and Trick or Treating!!!  Planning began early fall for the perfect costume, and by October first, we carved pumpkins and mapped out the candy seeking route.  No longer scouring local resale and thrift shops for the makings of the ideal costume, I now look forward to the little ones that beckon for sweets.  I love that first ring of the doorbell Halloween night as miniature super heroes and princesses approach the doorway,  shouting "Trick or Treat!"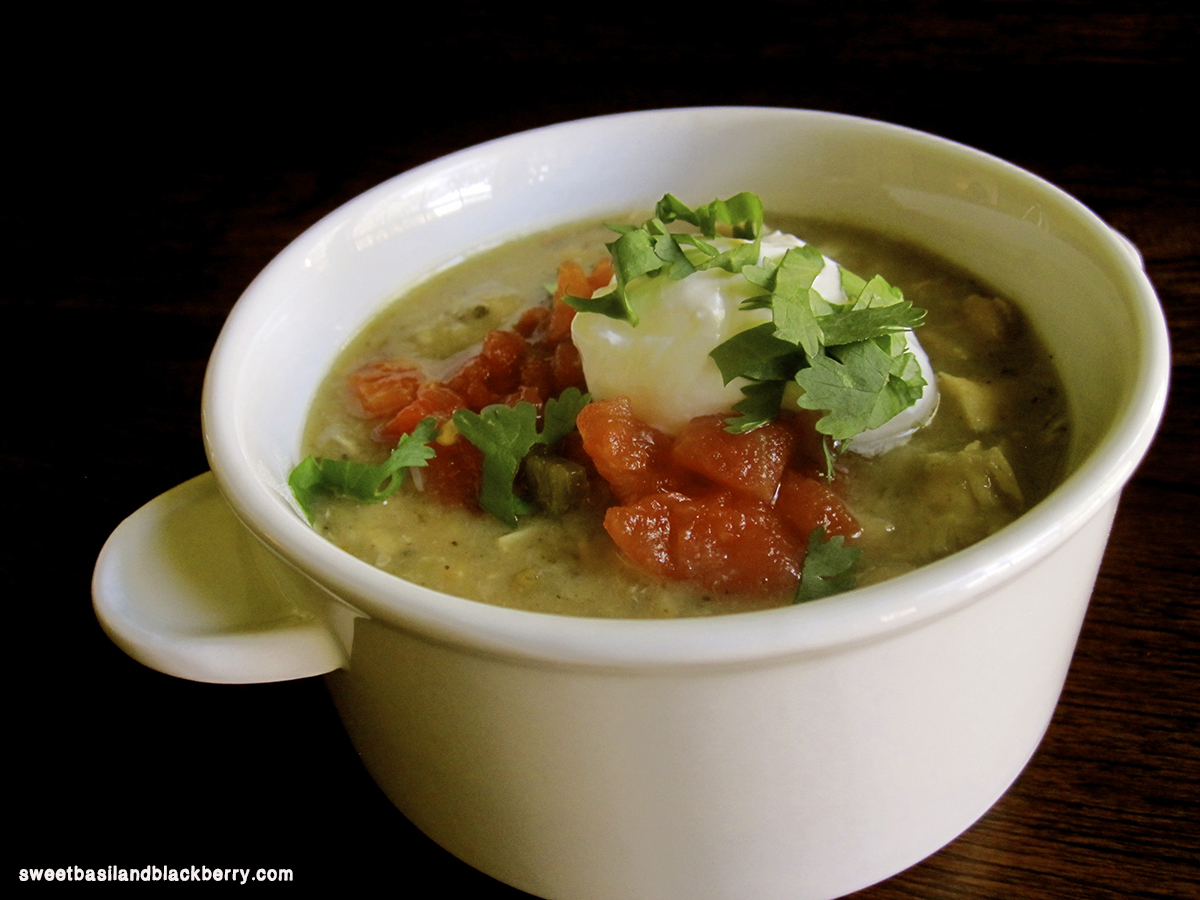 I first tasted white chili in Louisville, Kentucky at a restaurant called Timothy's.  Some years later the recipe appeared in the local newspaper and a good friend adapted the recipe for a quicker version.  As a working mom, time rarely permitted cooking the beans and chili for hours.  Be sure to check out the quick method, if pressed for time.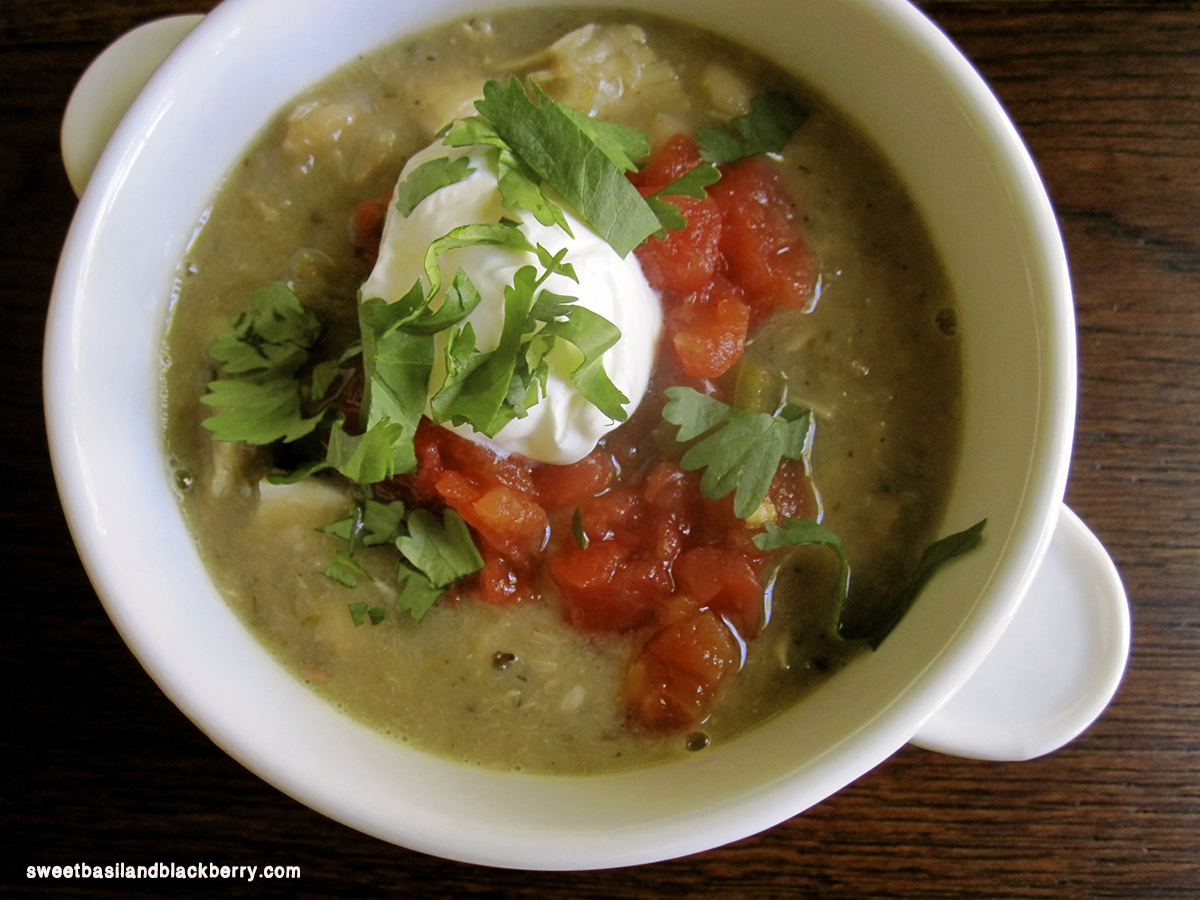 Although Timothy's restaurant no longer exists, this signature dish lives on.  Now only memories, I hope I never forget all the fun we had as a young family, absolutely the best time of my life!!!
Timothy's White Chili
Ingredients
1 pound great northern beans
8 cups low sodium chicken broth
2 cloves garlic, minced
2 medium onions, chopped
1 tablespoon oil
2  4-ounce cans chopped mild green chilies
2 teaspoons ground cumin
1 1/2 teaspoons oregano
1/4 teaspoon ground cloves
1/4 teaspoon cayenne pepper
4 cups cooked chicken breast, diced
Shredded Monterey Jack cheese
Rotel tomatoes
Sour Cream
Cilantro
Directions
Combine beans, broth, garlic and half the onions in a large pot and bring to a boil.  Reduce heat and simmer until beans are soft (2 hours or more) adding more water or broth as necessary.
In a skillet, sauté  remaining onions in oil until tender.  Add chilies and seasonings and mix thoroughly.  Add to bean mixture.  Add cooked chicken and simmer 1 hour.
Serve topped with cheese, Rotel, sour cream and chopped cilantro.
Ok, here's the quick method….
Heat oil in soup pot and sauté onions until translucent.  Add seasonings, garlic, and green chilies.  Stir together.  Add (2) 32 ounce containers of chicken broth, 4 cans of beans (rinsed and drained), and cooked chicken.
Bring to a boil, reduce heat and simmer until desired thickness.  Thin chili with additional chicken broth or water if becomes too thick.