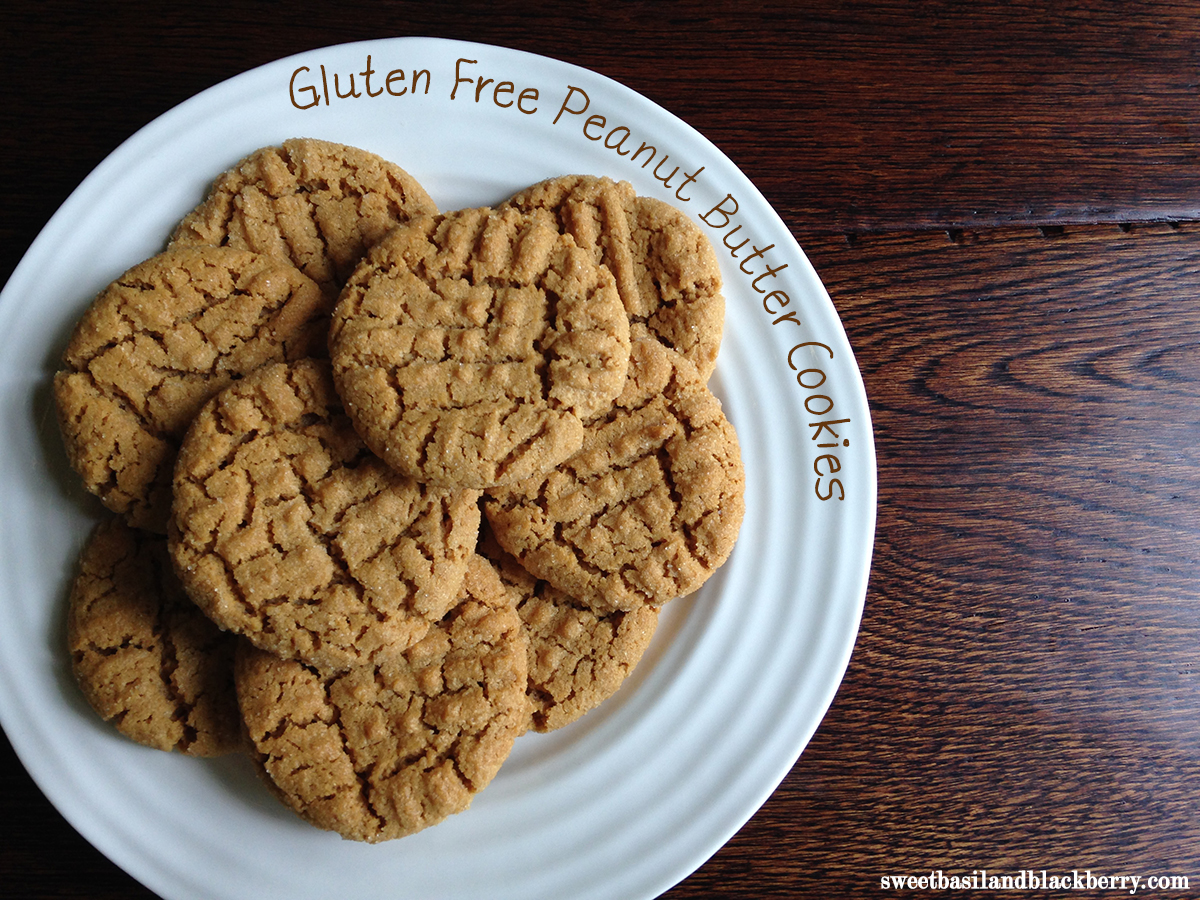 Do you remember those yummy crisscross peanut butter cookies that the school cafeteria served each week???  I imagine that everyone over 40 remembers them, most likely, the lunchroom's finest creation!  The smell of them baking began with the first bell and lingered all day.  Did they place an industrial size fan in the hallway outside the cafeteria, so all could begin drooling at 8am?
I discovered this recipe on the Whole Foods Market website and I found it surprising that a cookie minus flour really tasted good… no really good!  Although only 5 ingredients, shake it up by adding some kind of chips, nuts, or roll in cinnamon sugar, if you wish.  I chose to roll the little balls in a 1:1 mixture of white sugar and maple sugar (which I am obsessed with), adding a whole new unexpected layer of flavor.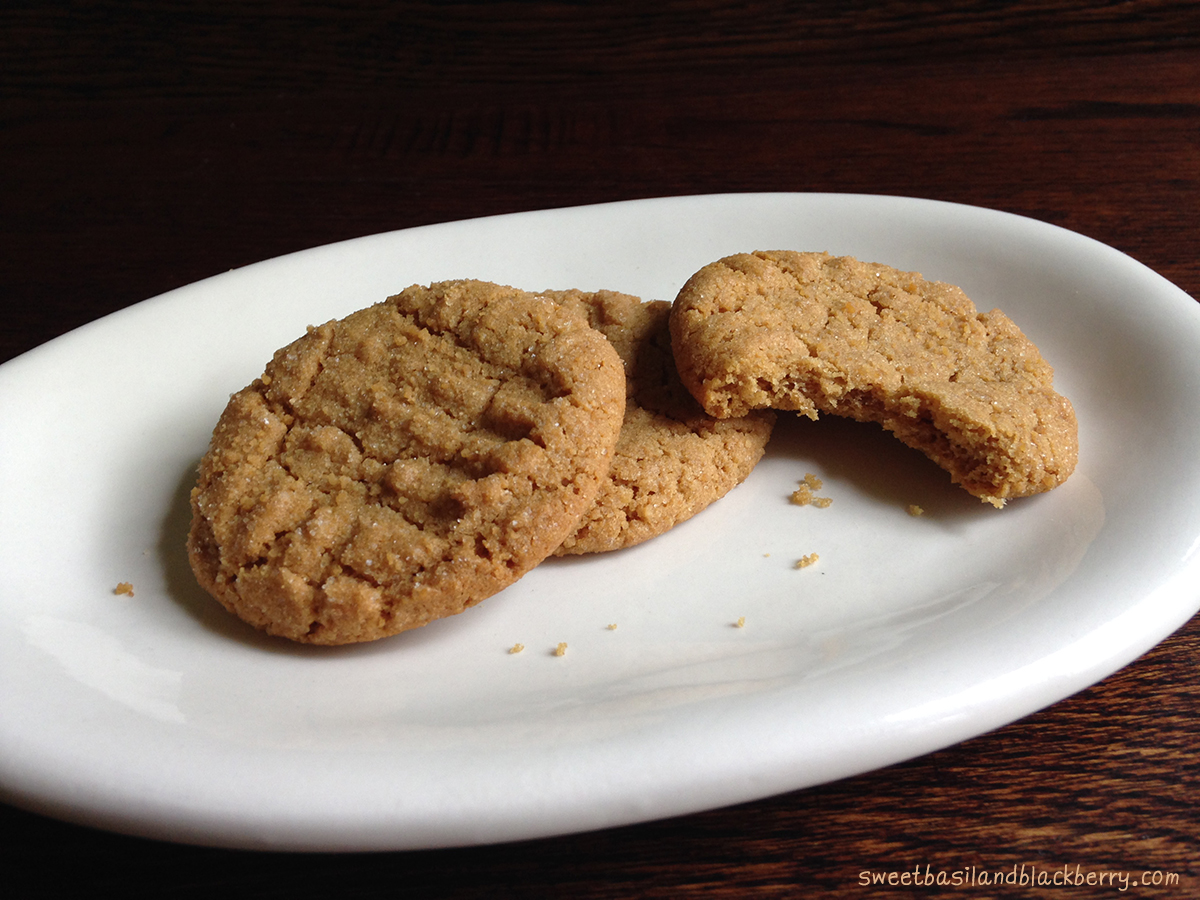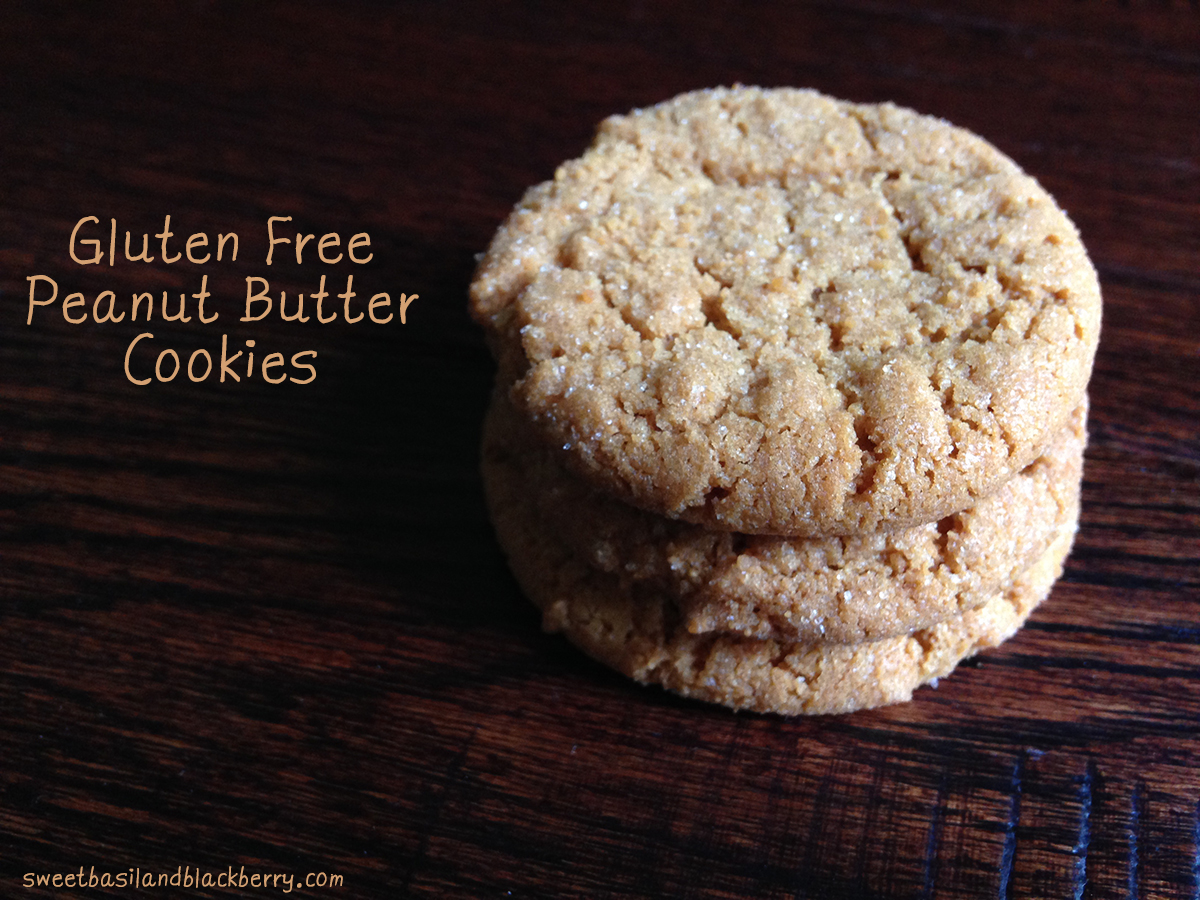 Gluten Free Peanut Butter Cookies
Ingredients
1 large egg
3/4 cup sugar (more for rolling)
1 teaspoon baking soda
1 cup creamy peanut butter
1/2 teaspoon gluten free vanilla extract
Directions
Preheat oven to 350 degrees
Line a baking sheet with parchment paper (I used a baking stone, no parchment)
Beat together egg, sugar, baking soda and vanilla until smooth
Beat in peanut butter
Drop dough by teaspoonful onto a plate with sugar (don't worry, it will be really sticky)
Roll into a ball and place on cookie sheet
Press lightly with the back of a fork in a crisscross
Bake 9-10 minutes
* I rolled the dough in a 1:1 mixture of white sugar and maple sugar for any interesting crisscross, but cinnamon might be tasty this time of year!
adapted from recipe on wholefoodsmarket.com