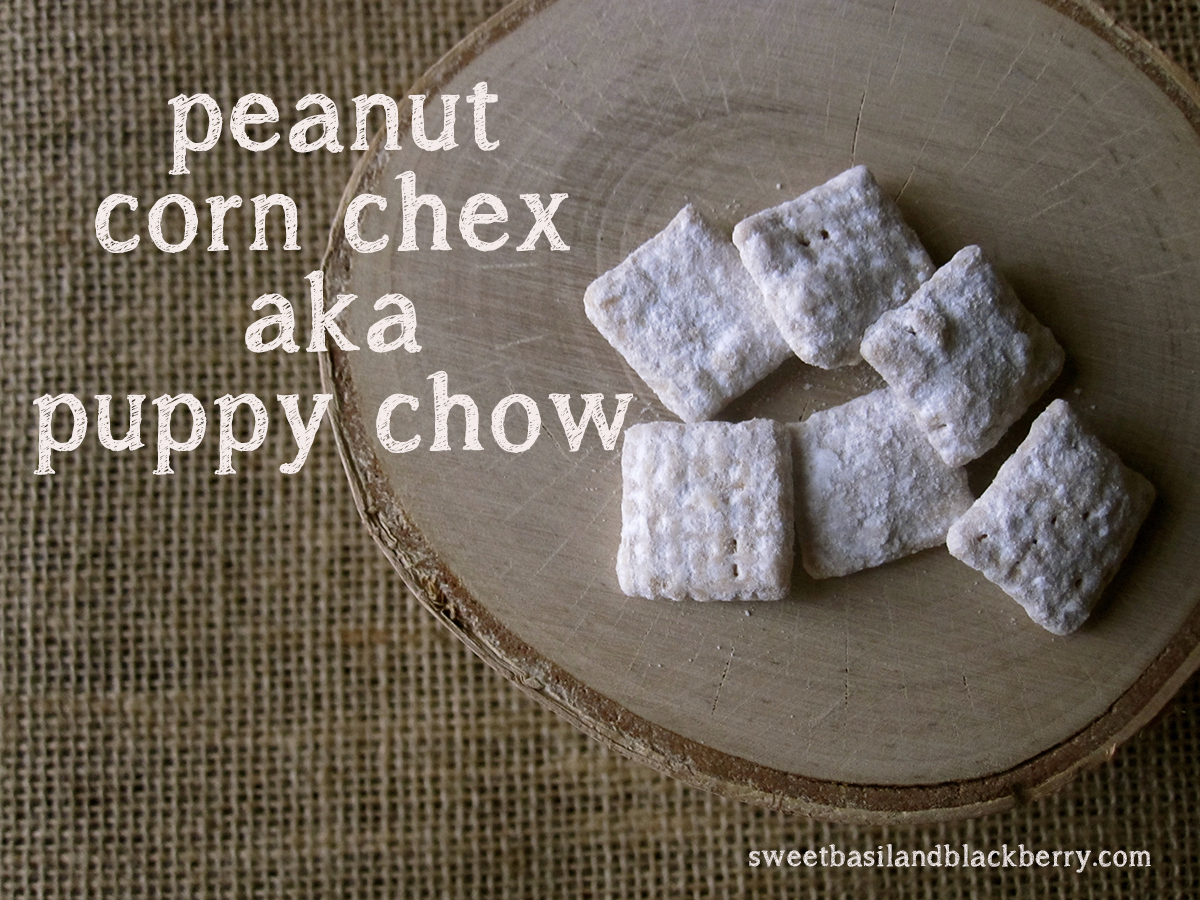 Muddy Buddies, Reindeer Poop, or Puppy Chow…..what they have in common is chex cereal, some type of coating and powdered sugar. Where they differ seems to be the coating.  Many varieties contain chocolate, but this one is peanut butter all the way.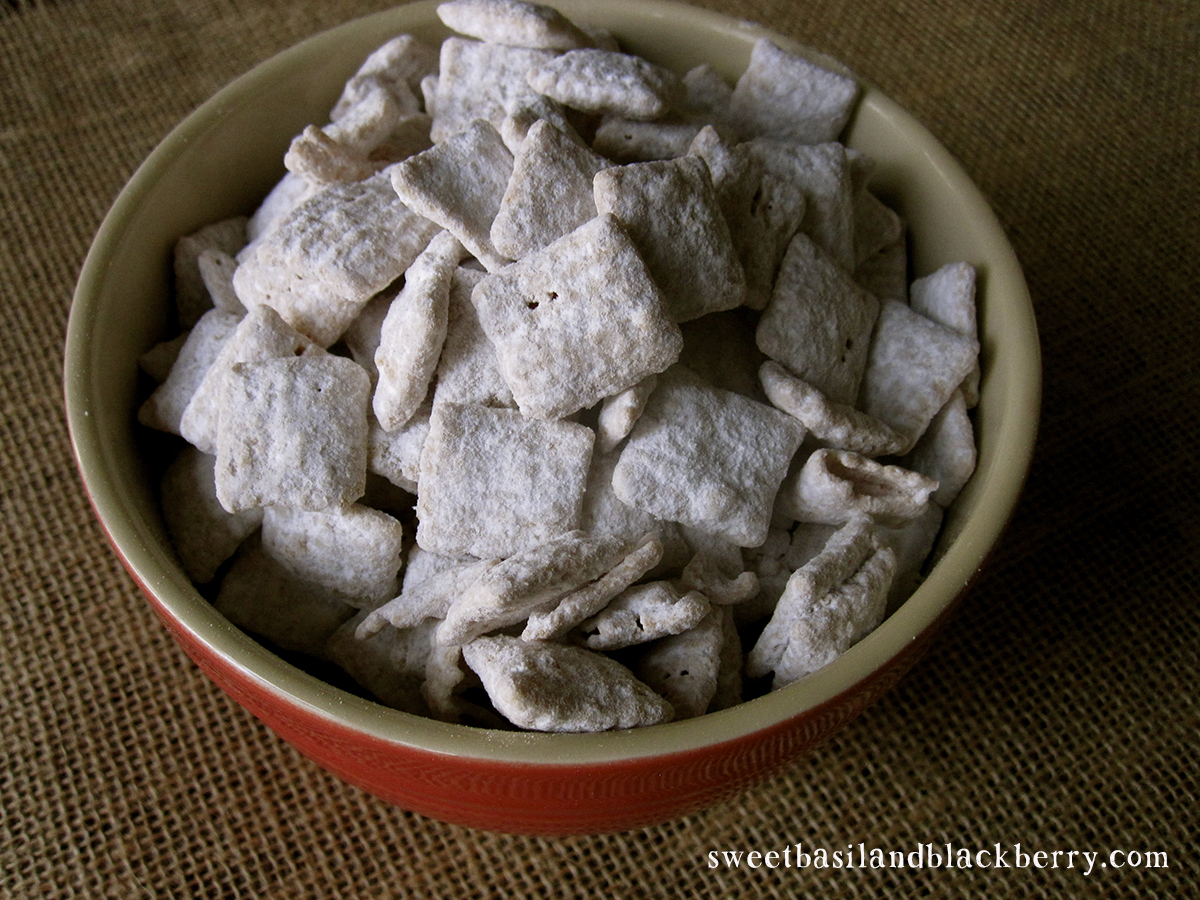 Don't get me wrong, I love, love, love chocolate.  But the peanut butter coating over the little crunchy chex cereal kicks butt, and not to mention, powdered sugar……yum!  (can you ever fail with powered sugar?)  If you can't live without your chocolate, then just toss in some M & M's.  I believe that will suffice!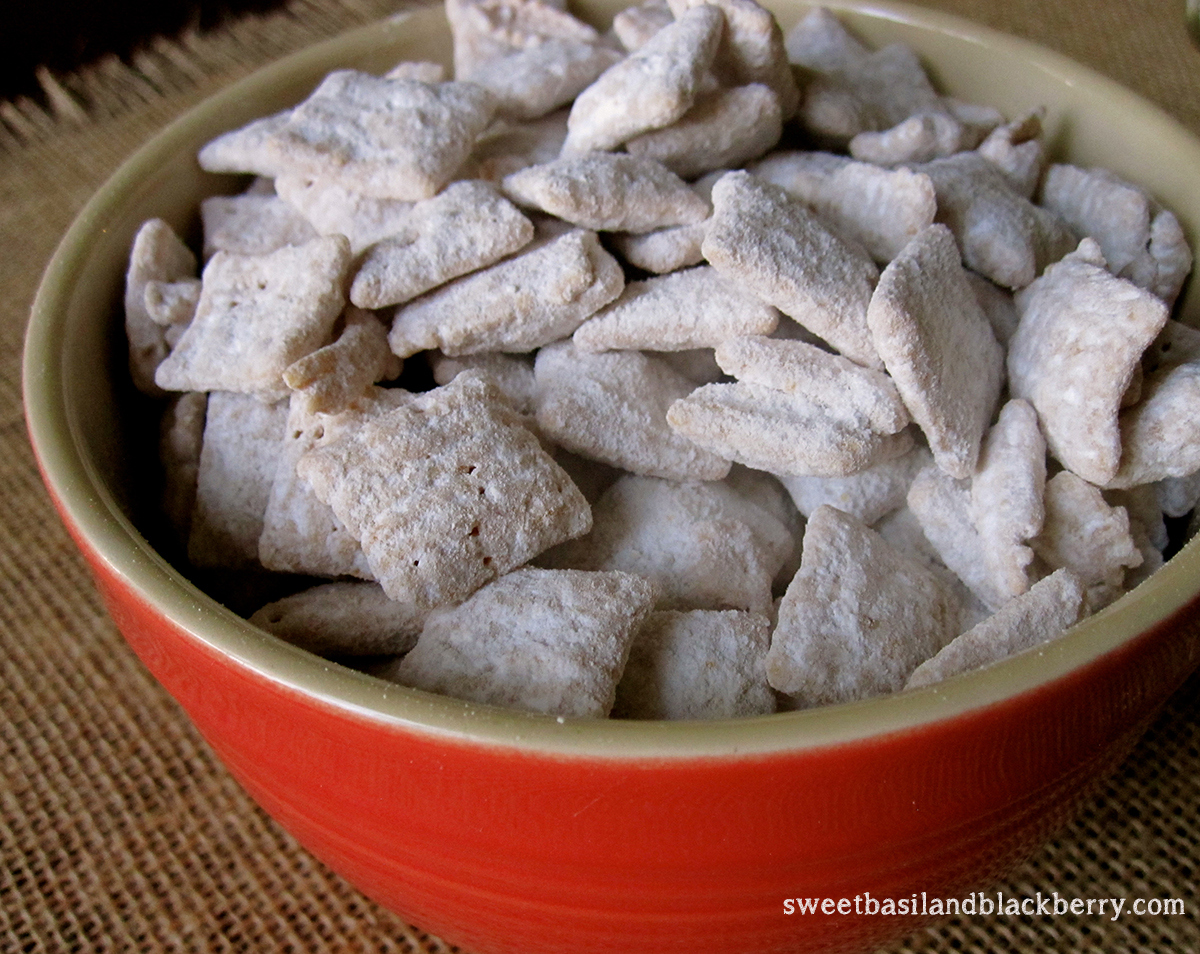 The original recipe that I misplaced many years ago, was called Peanut Corn Chex (I believe), but I have friends that refer to this peanut butter goodness as "reindeer poop."  (thank you Jessica)  Whatever name you choose, this recipe is quick, simple and becomes a great gift giving treat for the holidays. (or any day)
Peanut Corn Chex
Ingredients
1 stick butter
10 ounce bag Reese's peanut butter chips
1/2 cup smooth peanut butter
14 ounce box Corn Chex cereal
2 1/2 – 3 cups powdered sugar
Directions
Combine butter, peanut butter and chips in a saucepan
Heat on low until melted, stir until smooth
Pour peanut butter mixture over chex cereal
Stir gently until cereal is well coated
Divide into 2 gallon zip lock bags and add powdered sugar
Toss until coated
* Some friends at work substitute butterscotch chips for the peanut butter chips….Awesome!!
Thank you to my friend Rhonda for this recipe (so many years ago)  and thanks for stopping by!!!!