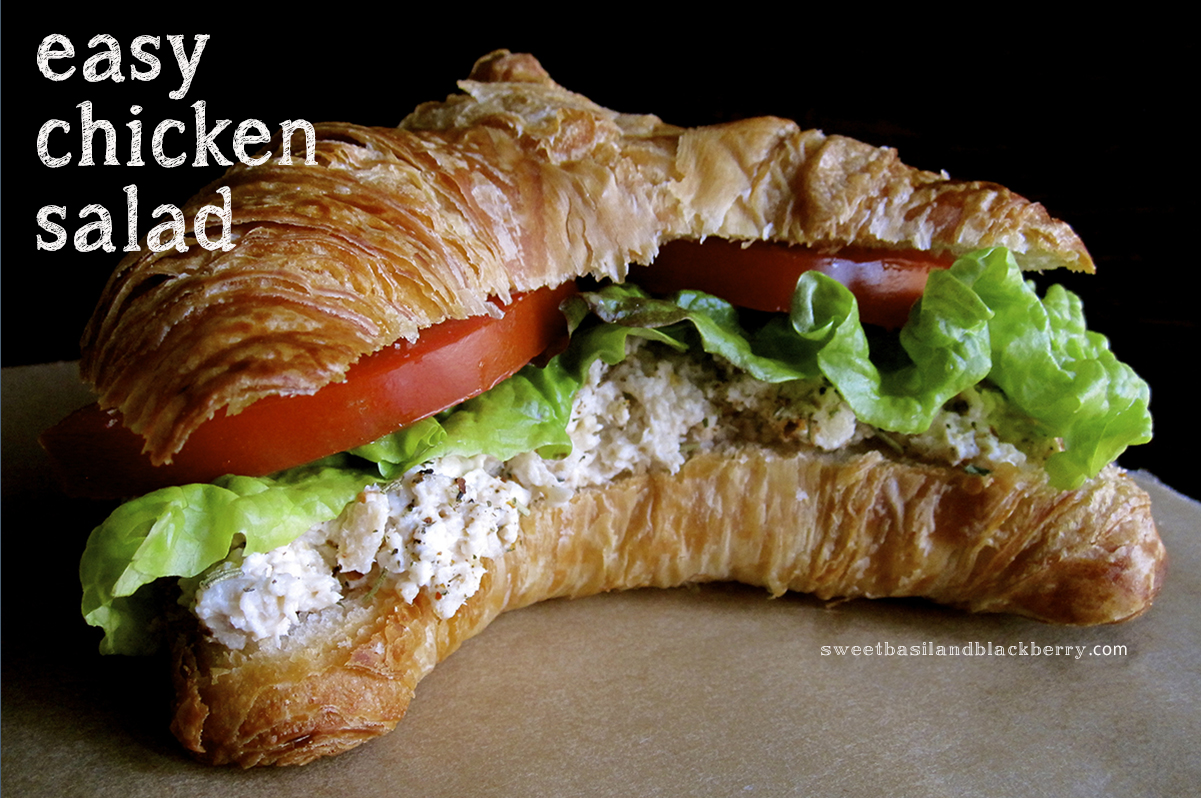 I love chicken salad, but most varieties make me think of a fancy luncheon with china and silver and everyone sipping champagne.  Not that there is a single thing wrong with that, but I like to think of this as an any day chicken salad.  You certainly could serve this at one of those fancy affairs, but it is good anytime, especially if you just happen to have leftover chicken from last night's dinner.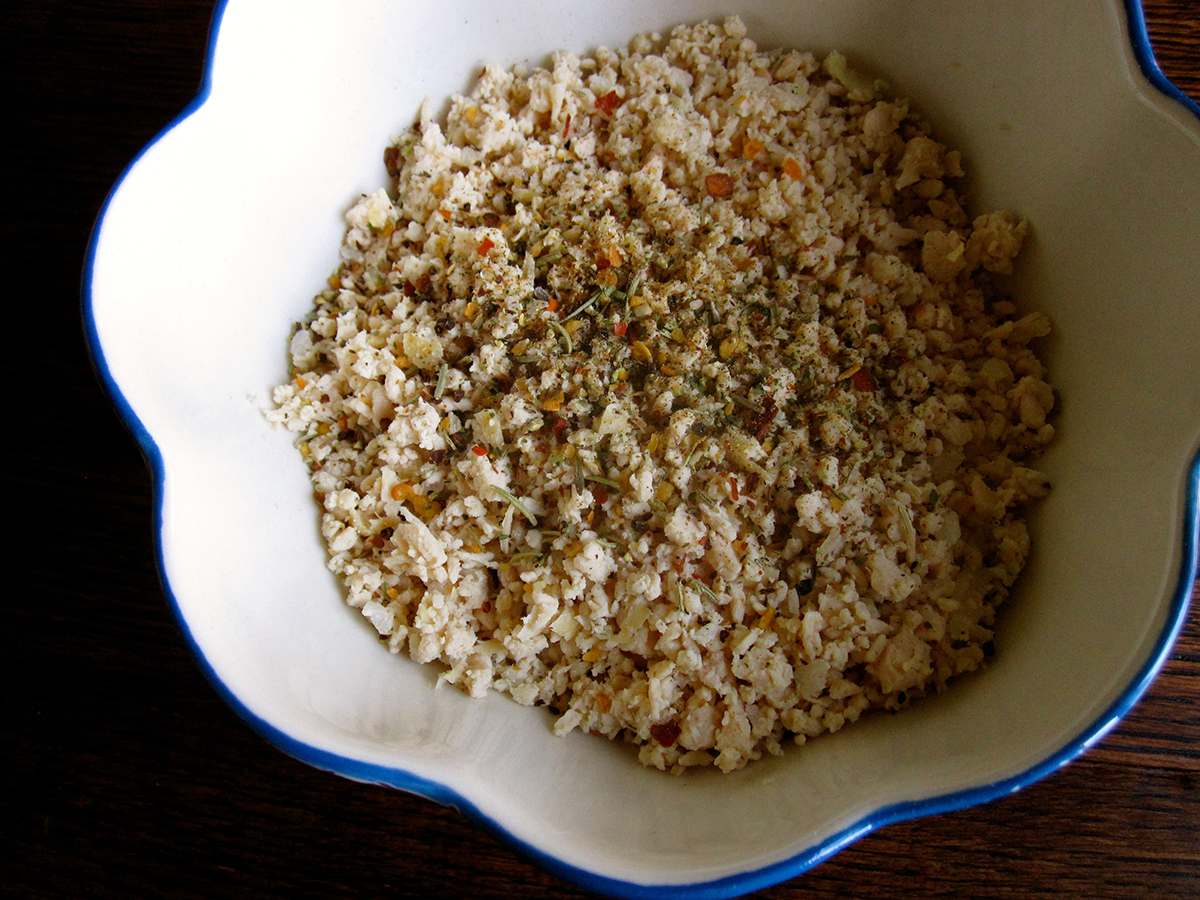 A food processor makes preparing this chicken salad super easy, but if your chopping skills are tip-top, you'll do just fine.
Zoom on in and take a peek at all those tasty little dried Italian herbs, that's what really makes this chicken salad yummy! McCormick® makes an Italian Herb Seasoning with an adjustable grinder, you choose how fine or coarse you like your rosemary, parsley, red and black pepper, garlic, onion and salt.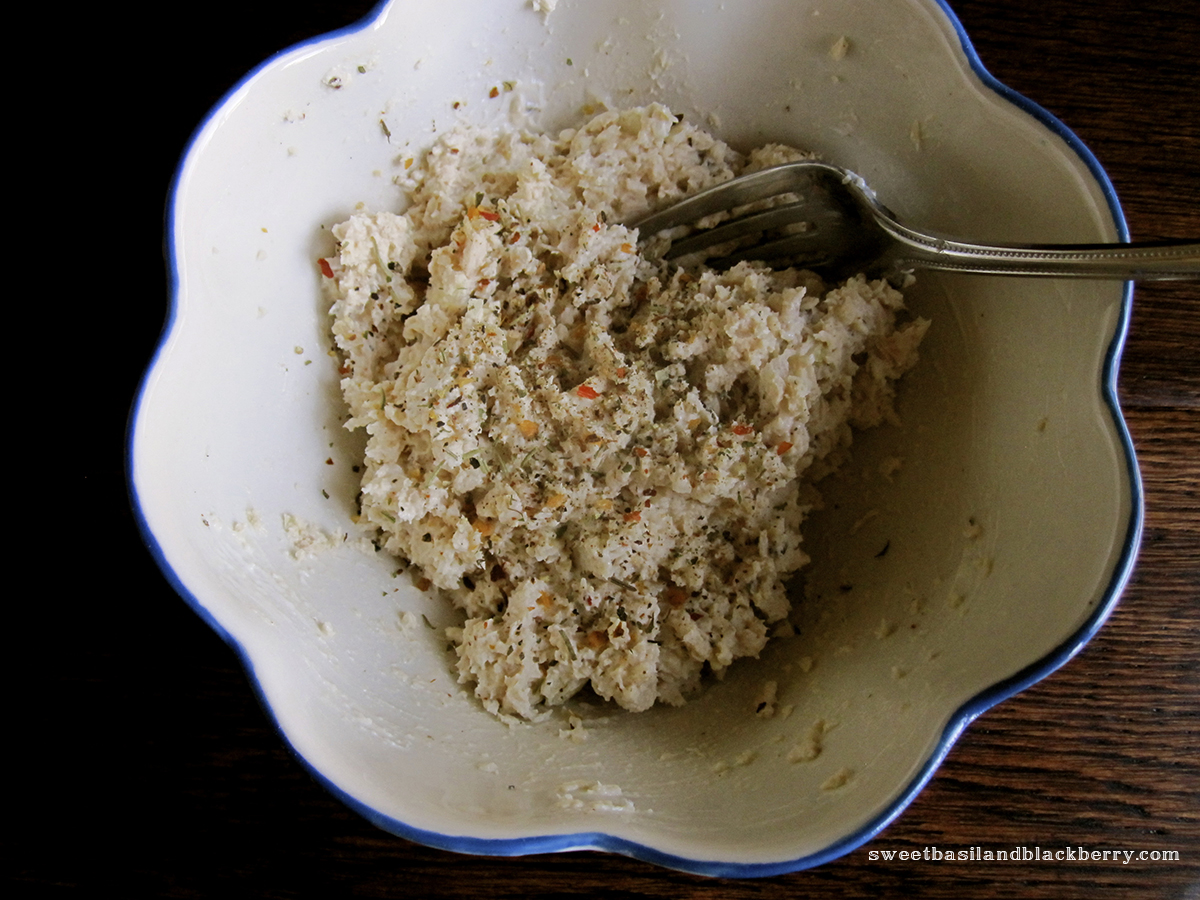 I like to start with a small amount of Mayo, stir just until combined, and add more if needed.  It's definitely easier to add more than try to subtract.  I've always been better at adding!
I need no special occasion to prepare this easy chicken salad, usually just some leftover chicken is just the ticket.
Ingredients
Cooked Chicken Breast
Mayonnaise
Onion
Salt and Pepper to taste
Dried Italian Seasoning (I use the McCormick® with the adjustable grinder)
Directions
Rough chop onion and chicken breast and place in food processor
Pulse until finely ground
Add Italian seasoning (start with 2 teaspoons, and add more to taste)
Salt and Pepper to taste
For each chicken breast, add 1 heaping tablespoon mayonnaise, stir until combined
Add additional mayonnaise to reach desired consistency
If you don't have a food processor, just chop until fine
*1 chicken breast will yield enough chicken salad for about 3 croissant sandwiches.