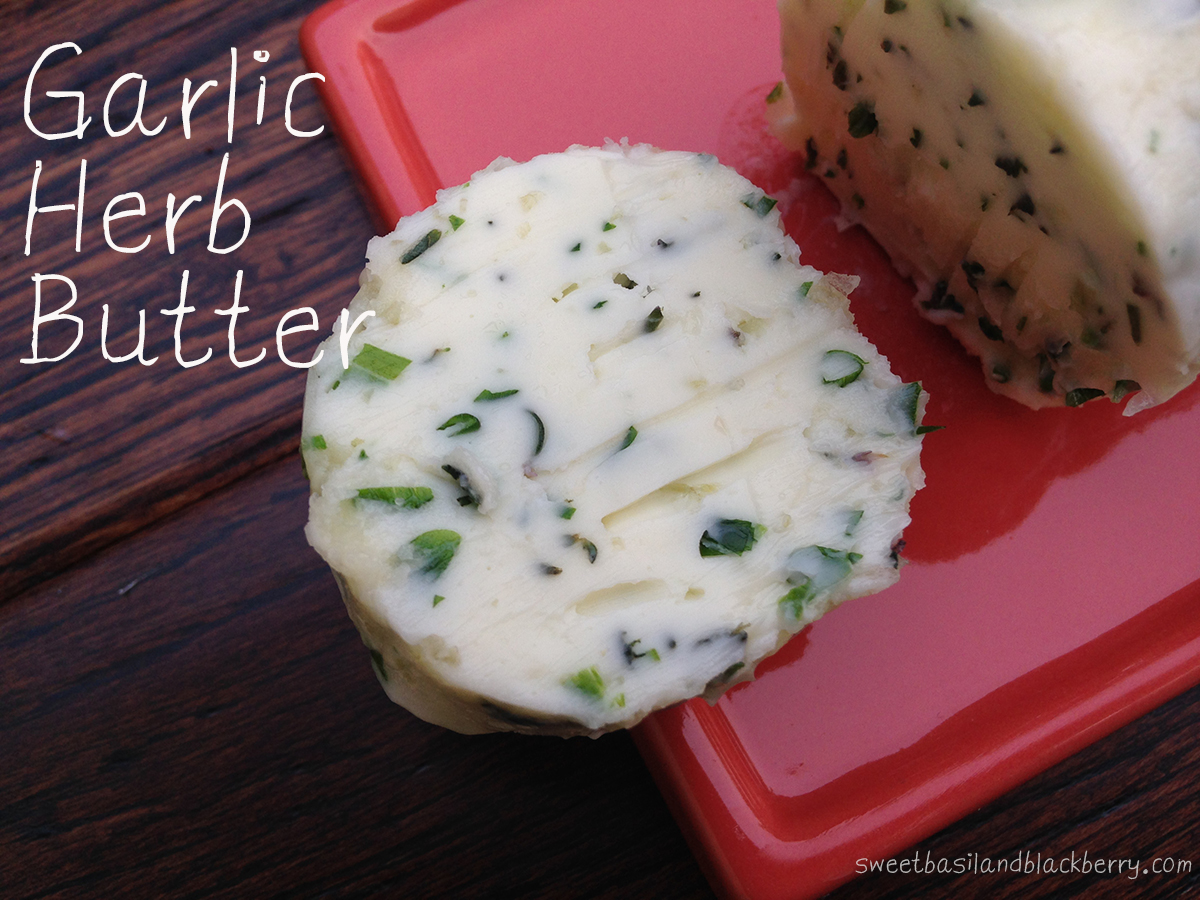 Growing fresh herbs always seemed a bit overwhelming to me, sadly I did NOT inherit my mother's green thumb.  Several years ago, I took the first step by sticking a few basil plants in the ground.  To my amazement, by mid summer the plants were at least 2 feet high!  No, I didn't suddenly develop a green thumb, the basil just loves the hot summer here.  I made and froze so much pesto that summer, it was awesome.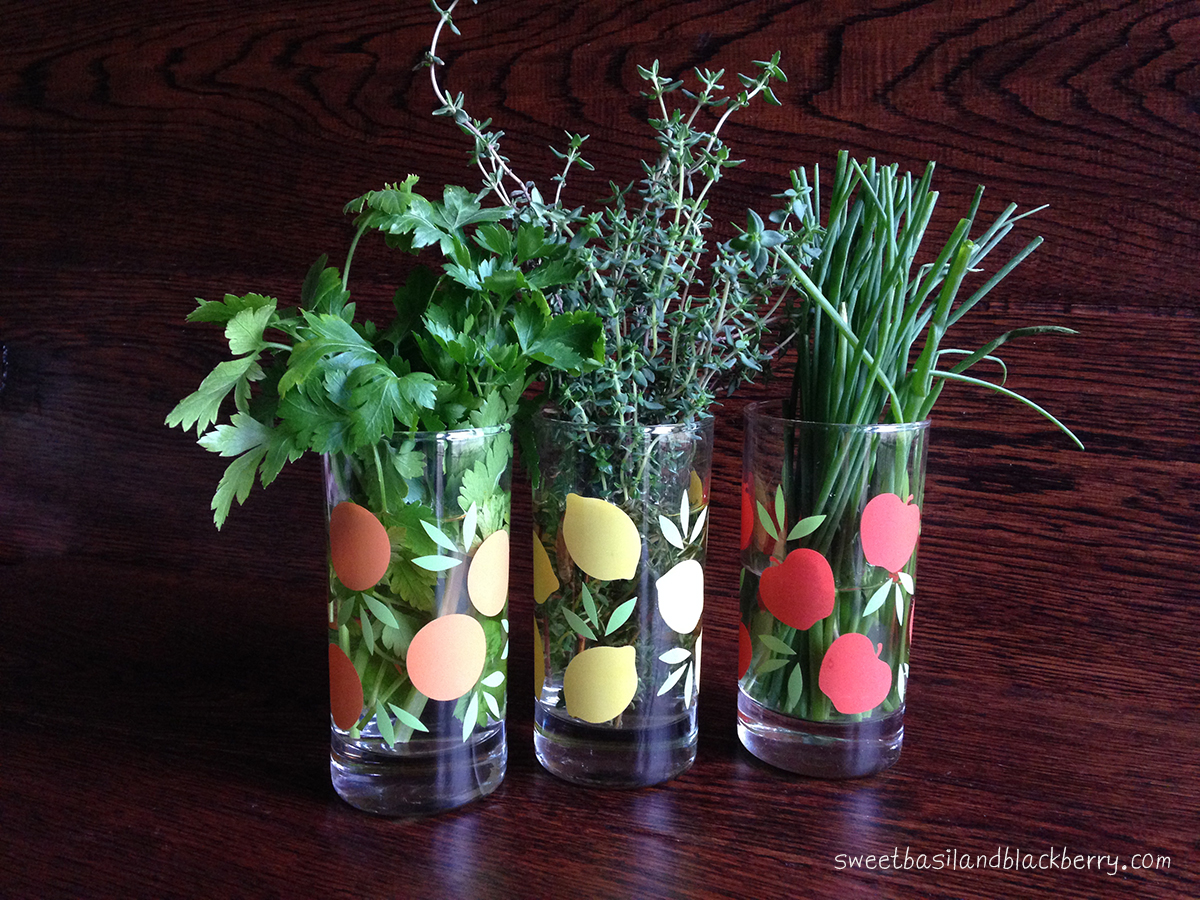 We have a small bed just near the pool in the backyard that has proved to be a perfect little spot to grow herbs.  The dirt is excellent and personally, I think they (the herbs) just enjoy the scenery.  Full sun all day, and the occasional bunny hopping through, what more could you ask for?  The mild winters allow the majority of my little beauties to survive.   This year the chives and parsley enjoy their own little pot in a semi shaded area, hopefully to last a little longer.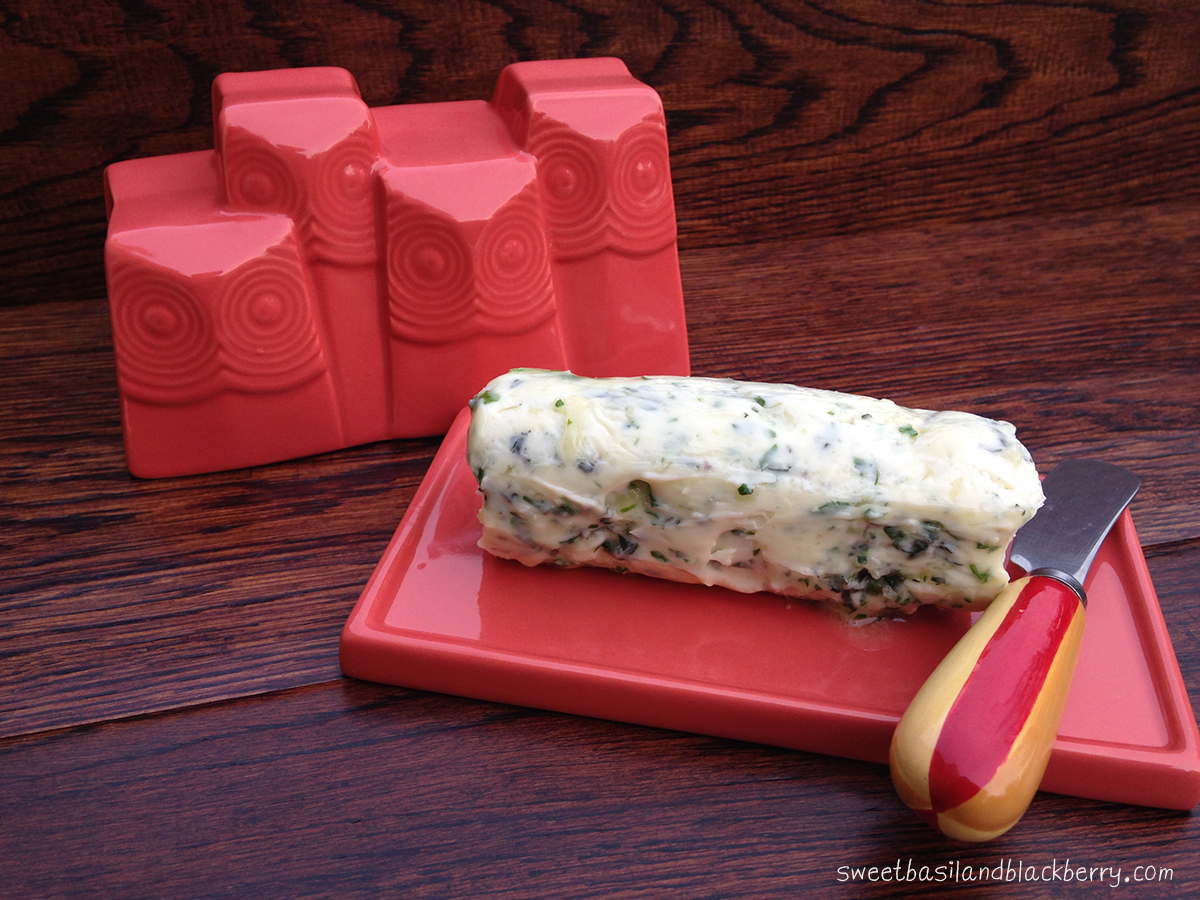 Any combination of herbs work well in this butter, I chose parsley, thyme and chives.  Although delicious melting on a hot filet, it proves just as good plopped (is that a word?) on top of mashed potatoes or tucked under the skin of some poultry, and then roasted or grilled.  I believe the possibilities are endless, fish, bread, and vegetables can't be excluded.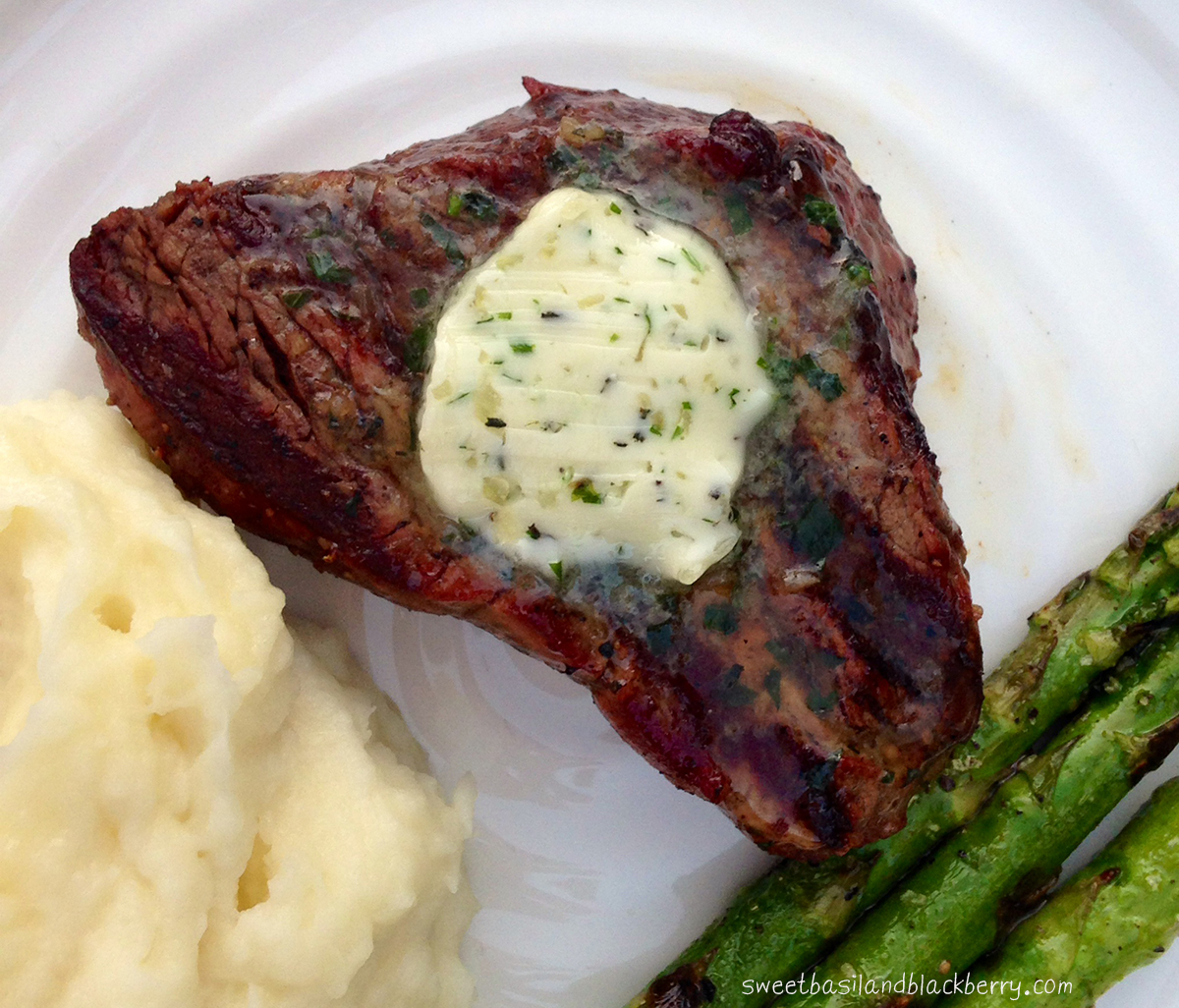 After realizing the satisfaction of growing my own herbs (rather than paying for the prepackaged ones at the market), I am now (I admit) out of control.  This year the little poolside garden houses some new greenery…..stevia, tarragon, and some new basil varieties.  I can't wait to see what develops.
Ingredients
1 stick butter (I prefer salted) room temperature
2 cloves garlic, finely chopped
fresh chopped herbs ( I used about 2 teaspoons each of parsley, thyme and chives)
Directions
Combine soft butter, garlic and herbs in a small bowl, salt and pepper (optional)
Stir until well incorporated
Turn butter out onto a piece of plastic wrap and form into a log
Twist the ends of the plastic wrap to seal
Place in freezer until use