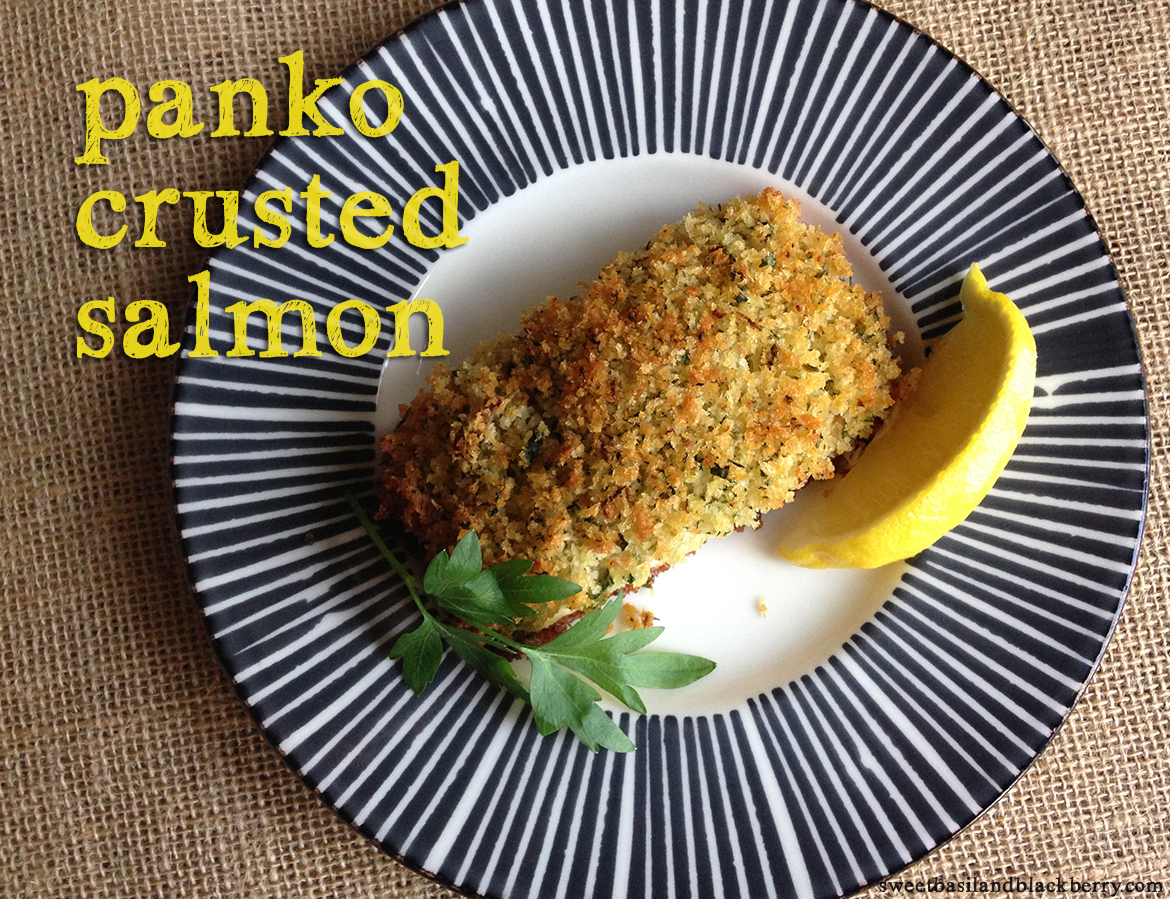 I like fish, but I can't say I love fish.  My dad was a fisherman and growing up, I remember many a fish fry.  But, I usually preferred the sides, like the hushpuppies and french fries, instead of the fish.  My grandmother made delicious salmon croquettes, but sadly that was about the extent of my taste for fish.  Interestingly though, during one of my pregnancies, I craved tuna fish (no, we're not talking tuna salad with all the fixings) directly out of the can.  I consumed at least 3 cans a day at the hospital (where I worked) salad bar.  Each day that sweet cashier attempted to coax me into some mayo or pickle relish for the tuna. Everyday, my answer was the same, "No I'll take it plain!"   Cravings!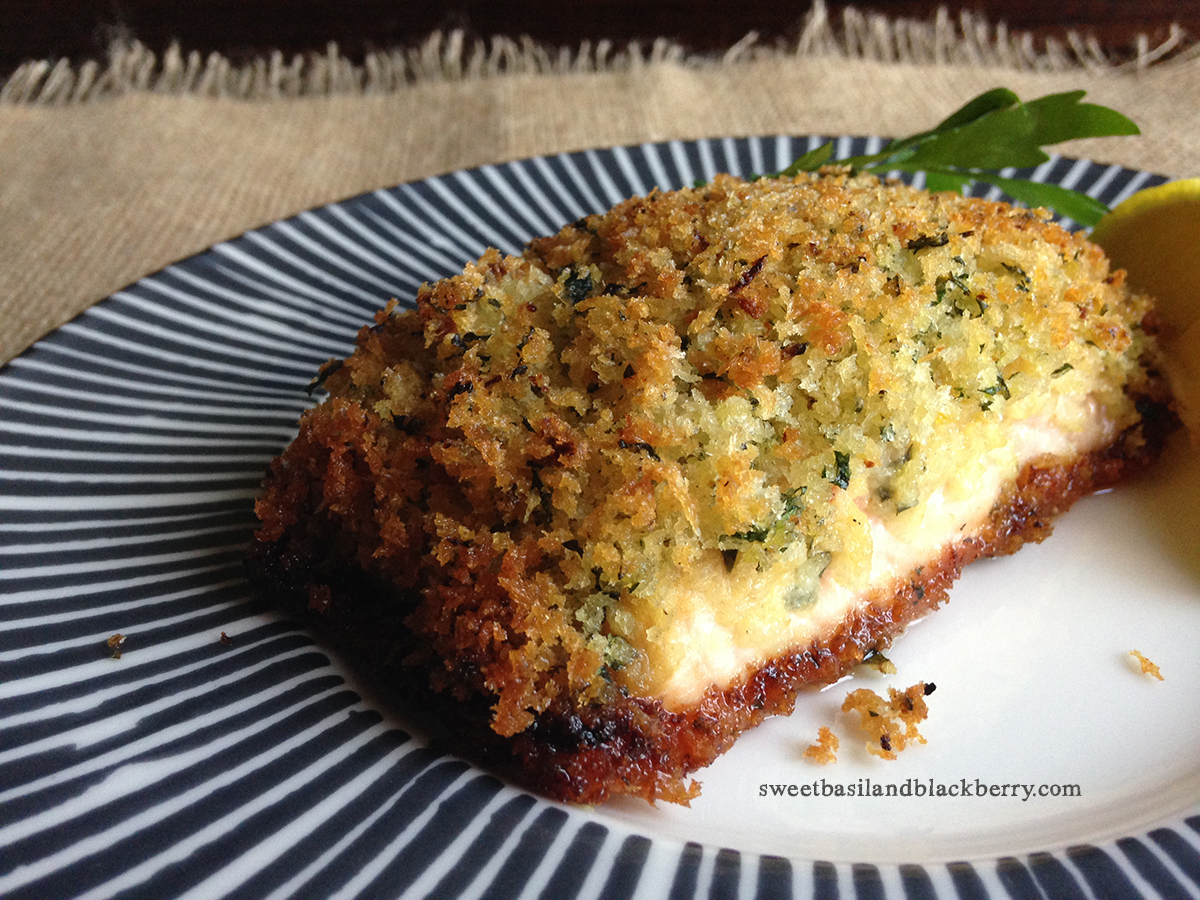 Discovering that our oldest child had a severe allergy to all fish further dampened any appreciation of a good salmon filet. My pledge to branch out….. not only ordering fish at a restaurant, but trying to prepare it as well.  Thank goodness for my friend Carla, who has helped me see the good, the bad and the ugly of salmon.  I'm certainly grateful for all her knowledge.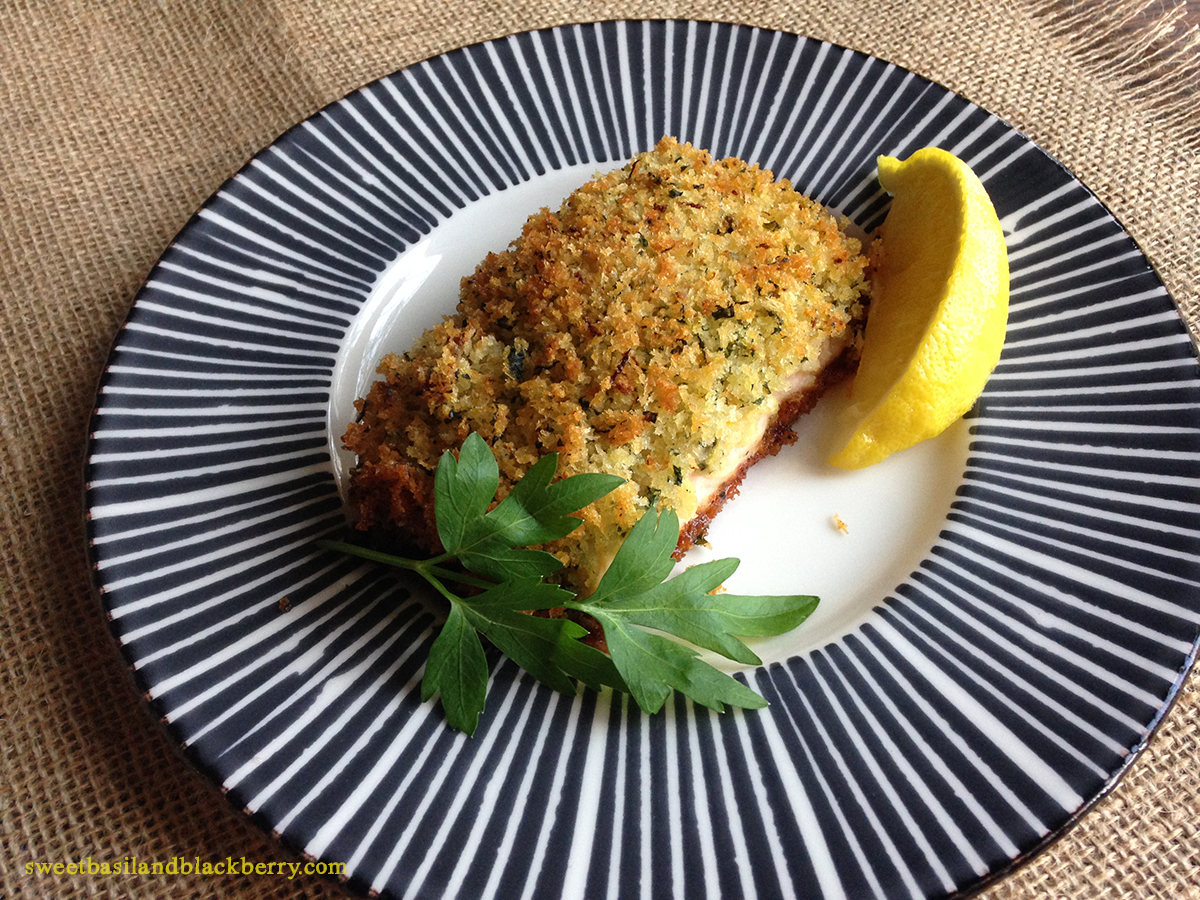 I found this recipe on the YouTube channel Leaf,  a super quick and easy dish to prepare.  The dijon mustard adds a really nice flavor and I love the crunch of the panko bread crumbs.  The lemon zest and chopped parsley create such a freshness to this dish. Let's celebrate healthy delicious eating!! (especially Copper River Alaskan Salmon, the short time it's available)  I hope to have more fish dishes to post in the future.
Ingredients
3/4 cup panko breadcrumbs
2 tablespoon fresh chopped parsley
1 teaspoon lemon zest
2 tablespoon olive oil
4 salmon filets
Dijon mustard
salt and black pepper
2 tablespoon canola oil
Oven proof skillet
lemon wedges
Directions
Combine breadcrumbs, parsley and lemon zest in a small bowl.  Mix in the olive oil until totally coated, then set aside
With skin side down, generously top the salmon filets with dijon mustard, just coating the top and sides
Salt and pepper, then top with breadcrumb mixture
Over medium high heat, warm 2 tablespoon canola oil in a large oven proof skillet
Add salmon, skin side down (if some of the crumbs fall off while transferring to skillet, just throw them back on)
Sear for 3-4 minutes, cover with a splatter guard if necessary
Transfer skillet to 425 degree oven and bake for 5-7 minutes
Remove from oven and cover with aluminum foil and allow to rest 5-7 minutes
Serve with lemon wedges
*Check out Leaf on YouTube, good music and great ideas pertaining to food, living and fashion!