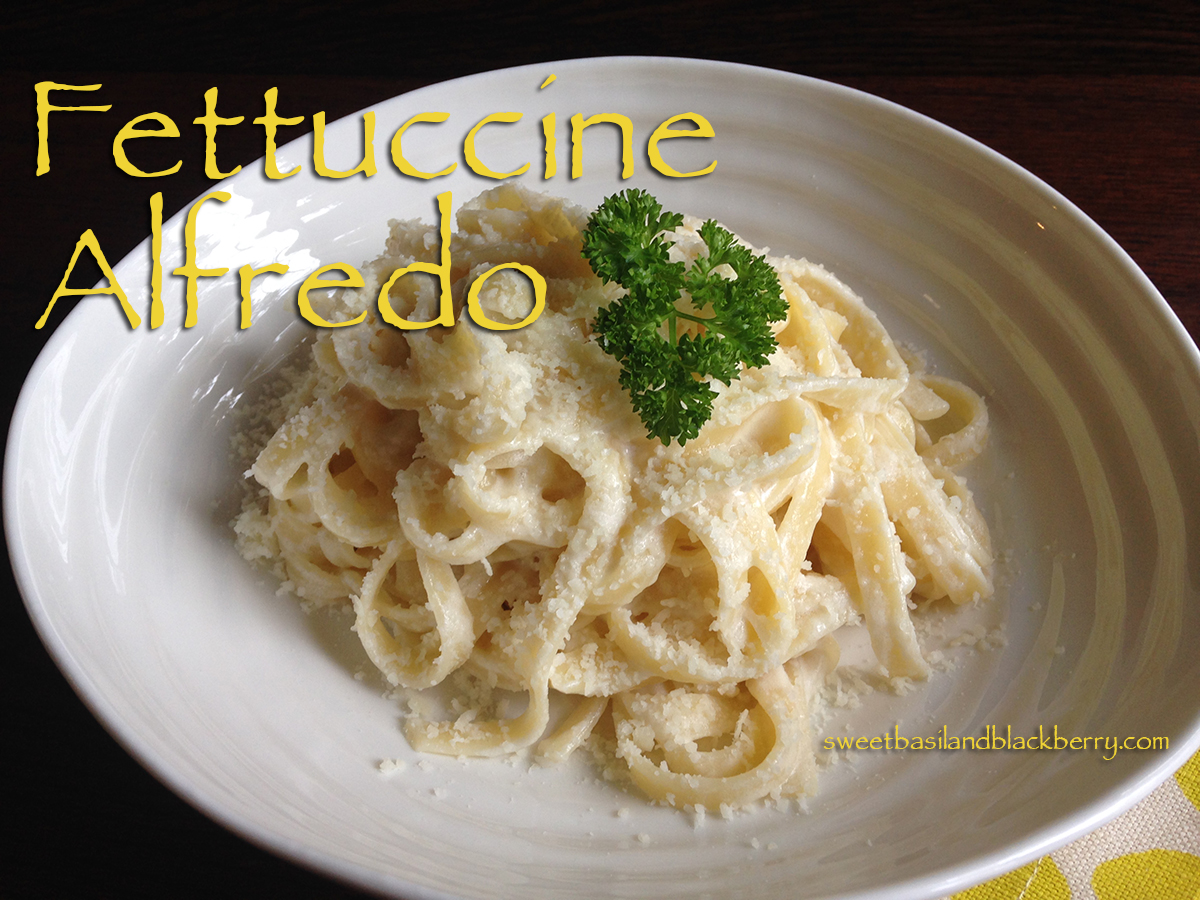 I dream of light fluffy pasta with a beautiful marinara or a hearty Bolognese, but I crave a creamy, cheesy afredo sauce.  Two years ago, when I started a low sugar and low carb diet, I nearly died at the idea of no pasta.  It had been a once or twice a week staple (CARB) in my diet, forever!  The heavy cream, lemon and parmesan cheese in this simple sauce combined with a healthy pasta offered low(er) carb satisfaction when that old craving crept in.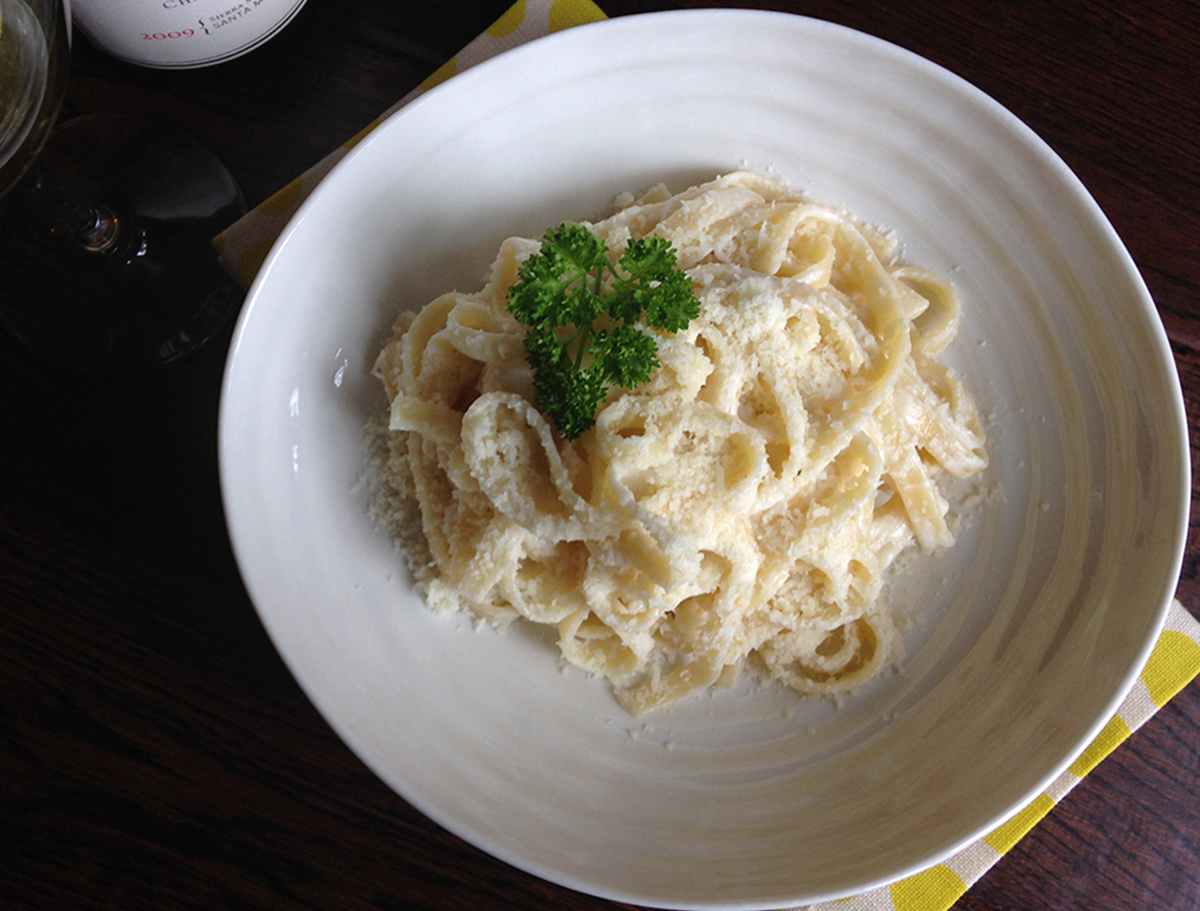 Is there a treatment center for pasta addiction??  Please forward that to me, would you?  As I began to introduce limited amounts of pasta back into my diet, it became a treat and not a staple.  I've even been known to add this sauce over steamed veggies.  Delish.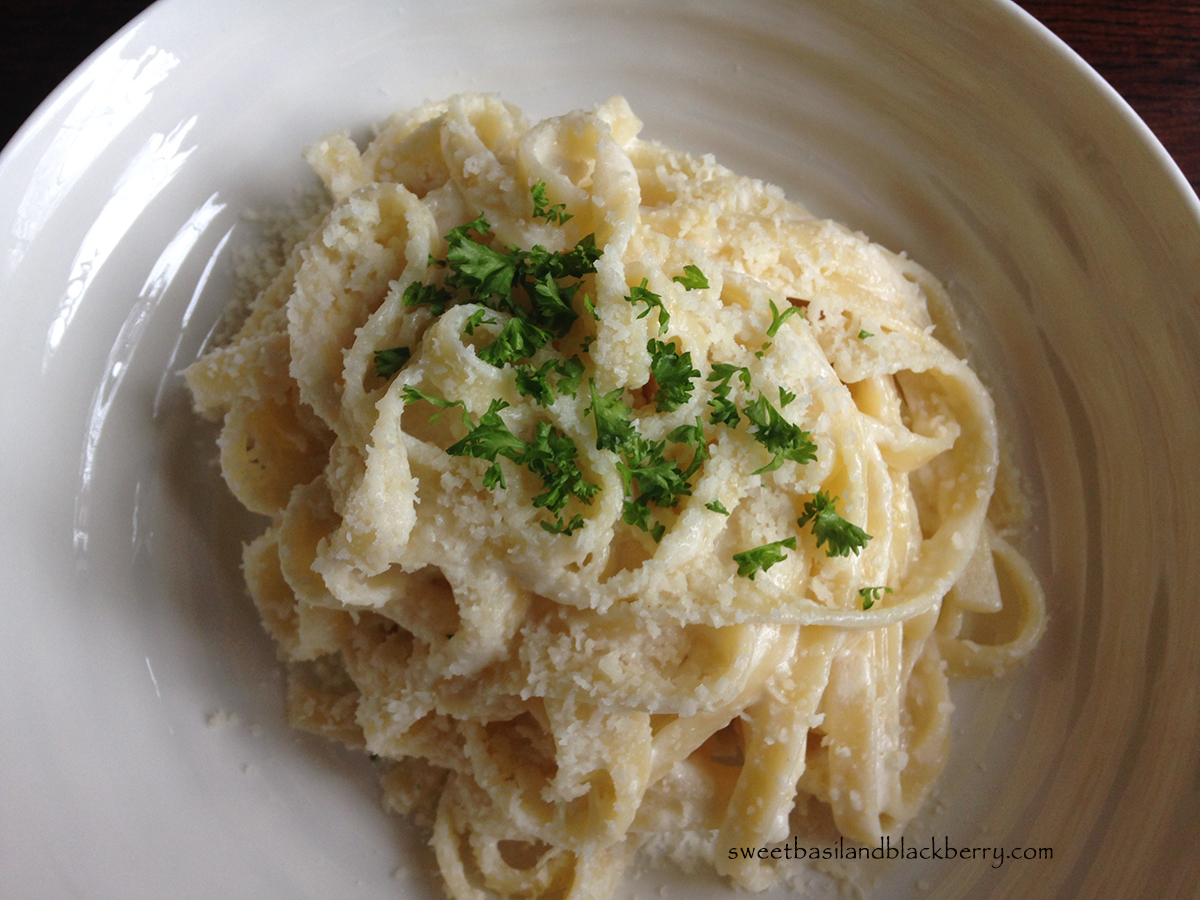 Back to the Alfredo at hand.  Adapted from the food network.com Giada De Laurentiis' recipe, it is so quick and easy.  Everyone in our family loves it, I'm sure they think I slave over a hot stove for hours.  Let's not tell them otherwise, OK?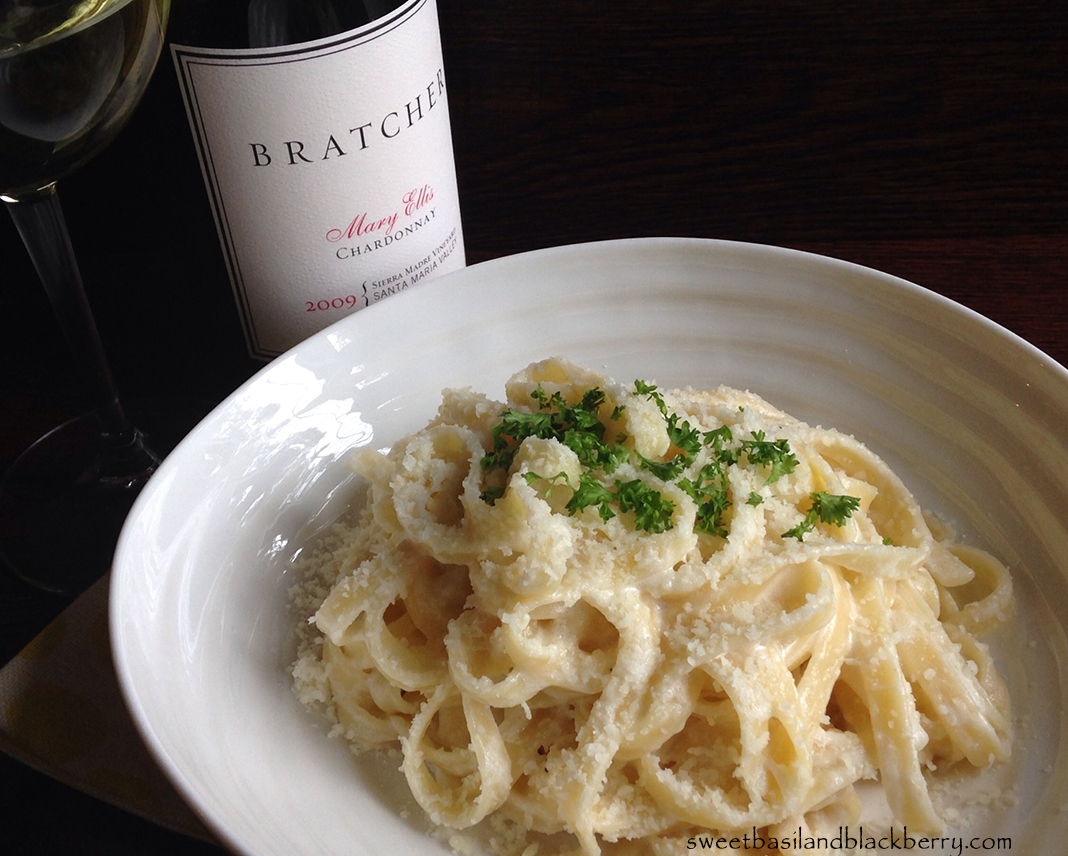 I serve this Fettuccine Alfredo with a light crisp chardonnay, like the Mary Ellis from Bratcher Winery in Lompoc, California near Santa Barbara.  I just happen to know the owner of Bratcher Winery personally, it's my little brother.  I'm so impressed that he followed a life long dream to create such lovely wines.  He always was the smart(est) one of our bunch! Check out Bratcher Winery and make this pasta dish.  Double Yum!
Fettuccine Alfredo
Ingredients
16 ounce box fettuccine
2 1/2 cups heavy cream
1/2 cup fresh lemon juice
12 tablespoons butter
2 cups grated Parmesan (more for topping)
pinch freshly grated nutmeg
fresh chopped parsley or basil
salt and pepper
Directions
Cook pasta according to box directions and drain.
In a heavy skillet, combine 2 cups of heavy cream and lemon juice.  Add butter and cook over medium heat just until the butter melts, stirring occasionally.  Remove from the heat.
Add the cooked pasta to the cream mixture and toss.  Add the remaining 1/2 cup of cream, nutmeg, and Parmesan to the pasta and cream sauce in the skillet.
Continue to toss mixture over low heat until slightly thickened (the sauce will continue to thicken)
Serve with additional Parmesan, freshly ground pepper and chopped parsley or basil.
Adapted from foodnetwork.com Giada De Laurentiis' recipe